Nepal is a diverse country with around 125 different ethnic groups and 123 different languages. In order to show people a little bit more about all the different cultures, I've decided to highlight a different ethnicity each week, and this week it's Sherpas! Hold up, isn't a Sherpa a mountain guide? I asked myself the same thing when I first arrived in Nepal, but contrary to popular belief, a Sherpa is not a mountain guide. Sherpa is an ethnic group. An ethnic group that a lot of my Nepali friends belong to. Lucky for me, they've been kind enough to answer all of my questions about Sherpa culture!
Where did the Sherpa people originate?
---
The word "Sherpa" literally means "people from the east." They are believed to be from the Everest Region or even further east into Tibet and Mongolia. Tengboche (a popular stop along the Everest Base Camp Trek) is actually the oldest Sherpa village in Nepal.
---
What language do Sherpa people speak?
---
Sherpa's traditionally speak Sherpa, although today most speak Nepali and English as well. Sherpa is actually a mix of Tibetan dialects; however most Tibetans would not be able to understand it.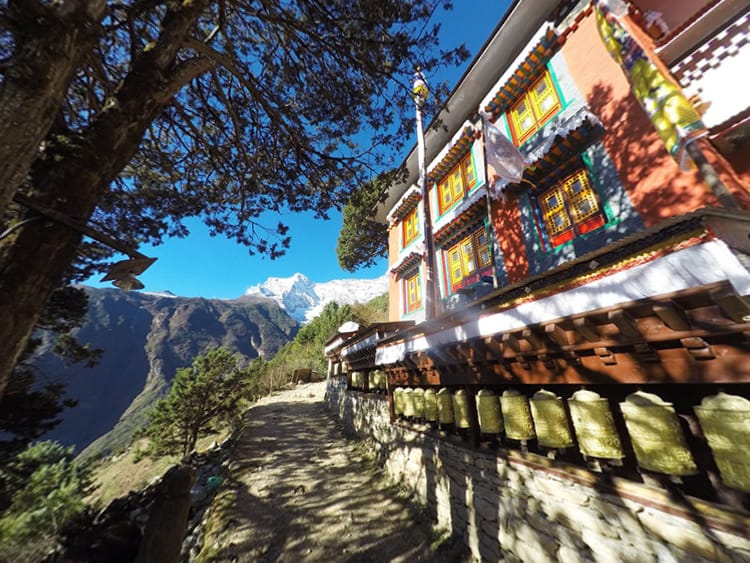 What religion are they?
---
Sherpa people are Buddhist. Specifically, they follow Tibetan Buddhism. If you find yourself in the Everest Region, you can visit beautiful monasteries, admire the mani walls, and listen to the sounds of Om Padme Mani Hum playing.
---
What percent of Nepali people are Sherpa?
---
Sherpa are one of the most famous ethnic groups in Nepal, however they only constitute 1% of the population there.
---
Where do most Sherpa live within Nepal?
---
Mostly, the Sherpa community can be found in the Everest Region of Nepal high in the Himalayas. Popular areas include Solukhumbu, Taplejung, Sankhuwasabha, Dolakha, Rolwaling, and Helambu. These days Sherpas live all over Nepal and are often hired in other countries as mountain guides or to teach at mountaineering schools.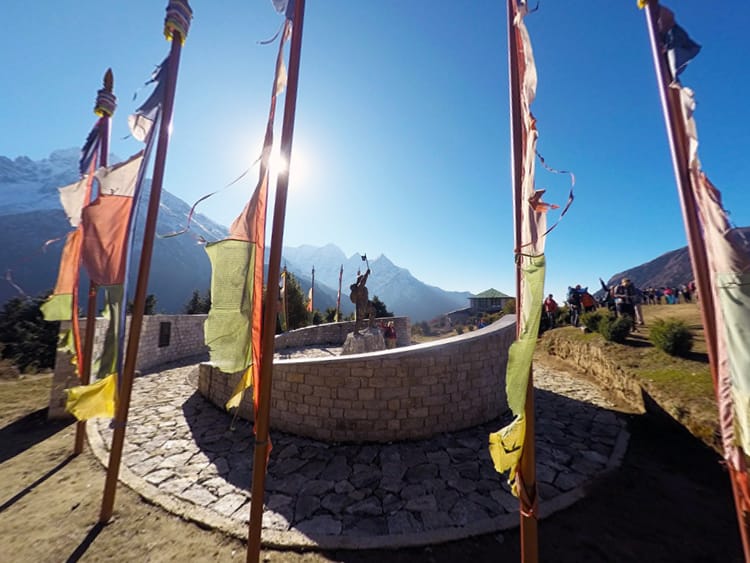 What are Sherpas famous for?
---
It's no surprise that Sherpas are famous for their mountaineering skills. When westerners began to explore the Himalayas, they would ask locals to help them navigate the treacherous landscape. The Sherpa people lived in the Himalayas and could navigate the mountains easily. Because they live at a high altitude, they are also acclimated to the lack of oxygen. Because of their unique skill set and the monetary promises, they became famous as mountain guides.
Most people will recognize the name Tenzing Norgay Sherpa who became famous as the first man to summit Everest besides Sir Edmund Hillary. Pasang Lhamu Sherpa was the first female Sherpa to summit Everest which is the highest mountain in the world.
---
What are the best Sherpa restaurants?
---
In Kathmandu, check out Kunga Restaurant, Himalayan Sherpa Kitchen, or Mechung Restaurant which are located near the popular Boudhanath Temple
If you're in Lukla, you should check out Lukla Khumbu Resort.
In Namche Bazaar, check out Sherpa Barista Bakery, Food & Coffee Shop.
---
What Sherpa food should everyone try?
---
Thukpa
Thukpa, also known as Sherpa stew, is a thick noodle soup that has either meat or egg and vegetables. The "noodles" remind me more of savory dumplings. It's often a little spicy and very hearty. It's considered a winter delicacy in the Himalayas.
Alu Ko Roti
Alu Ko Roti, also known as a potato pancake, is another popular Sherpa food. The pancake is made from potato, eggs, and flour. It's often served to welcome guests. Usually, it's served with a green onion sauce and some spicy chili.
Thenthuk
Thenthuk is often called pulled noodle soup. It's similar to Thukpa however the noodles are different. Thunthuk can best be compared to chicken noodle soup in America, however you can order it with different meats, and it has more vegetables. It's also usually a bit on the spicy side.
Butter Tea
I'm not going to lie, butter tea might be one of the weirdest things I've ever tried. I've been told that if it's done right, it's delicious. I don't necessarily believe that. However, I think it's worth trying anything once. This might not be my cup of tea (literally), but someone else might really love it. This tea is designed to keep you warm and help replenish your body after a long day of trekking.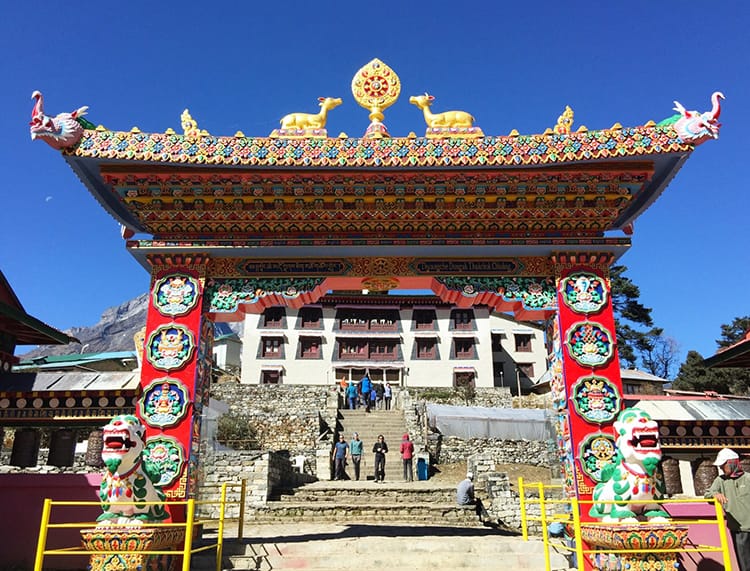 What festivals are unique to Sherpa culture?
---
Losar
Losar celebrates the Sherpa New Year. Sherpas follow the Tibetan calendar and therefore have a different New Year than most of the world, and even Nepal (which also has a separate calendar). Imagine celebrating three New Years a year. Losar typically falls in February. The festival lasts 15 days but is fairly quiet compared to other celebrations in Nepal. During this time, families clean their homes and pray for good fortune. You'll also see singing and dancing, feasts, and archery contests.
Mani Rimdu
Mani Rimdu is a nineteen-day long festival that typically falls in October or November. While most of the festival is celebrated with family, the last three days are celebrated in public. If you happen to be doing the Everest Base Camp Trek (or a similar one in the region), you can witness the famous masked dancers at Tengboche's monastery.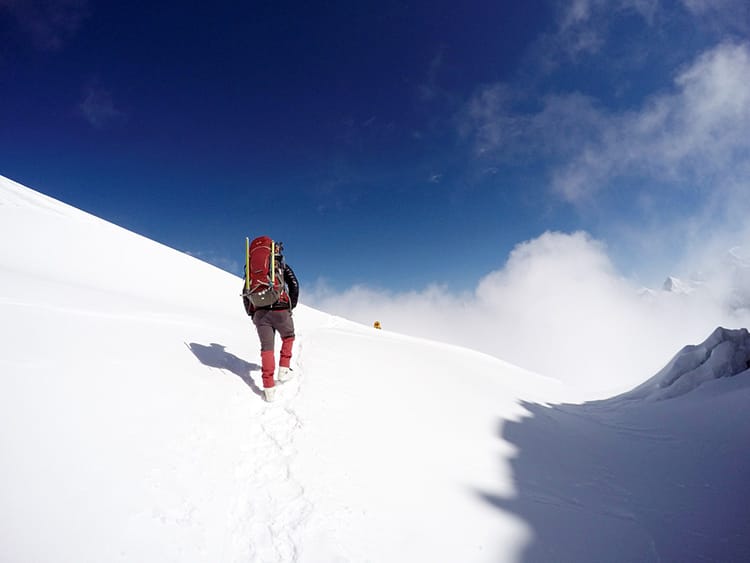 Are there any stereotypes about Sherpa people?
---
You probably guessed this one. Most people believe that all Sherpas are mountain guides. Truth is, a large percent of Sherpas do work as guides or porters, but a lot are also small business owners. Many guides work their way up to owning trekking companies. In the Everest Region, many run businesses including teahouses, stores, etc. Today, many have relocated from the mountains to major cities and are doctors, teachers, businessmen, or are government officials.
---
What does Sherpa music sound like?
---
I remember trekking through the Himalayas, and my guide was playing beautiful music through a Bluetooth speaker. I asked about every song and each one was described as a "Sherpa song." I wish I had remembered to ask the names of them, but with little oxygen I wasn't thinking ahead very much. However, my friends recommended these songs to check out…
Phuyi Chomolungma by Sonam Jangbu Sherpa
Sherpini Kanchhi by Jivan Bomjan and Pema Sherpa
---
What is the best way to experience Sherpa culture as a tourist?
---
The best way to experience Sherpa culture is to do a trek in the Khumbu (Everest) Region. Hire a Sherpa guide and ask as many questions as possible. Stay in Sherpa teahouses and get to know the owners. Sherpa's are very welcoming people and are accustom to being around tourists. They're more than willing to share their culture with you if you ask.
---
Fun facts about Sherpas…
---
Sherpas are often given their name based on the day of the week they were born. For instance, "Phurba" means "born on a Thursday."
Sunday-Nima Sherpa
Monday-Dawa Sherpa
Tuesday-Mingma Sherpa
Wednesday-Lhakpa Sherpa
Thursday-Phurba, Fura, Furba, Phura Sherpa
Friday-Pasang Sherpa
Saturday- Pemba Sherpa
---
You might also like…