Nepal is such an interesting country with different festivals happening every couple of weeks. Each caste and ethnic group has its own celebrations and traditions. One of the biggest festivals among Tibetan Buddhists is the Losar Festival. Losar is the Tibetan word for "New Year." Nepal runs on the Bikram Sambat Calendar. This means that it's actually 2076 in Nepal at the moment. Therefore, Nepal has a different New Year than we do back home. But, Losar celebrates the Tibetan Lunar Calendar. That means that most Nepali people celebrate the New Year three times every calendar year! Once for the regular calendar, once for the Nepali calendar, and once for the Tibetan calendar.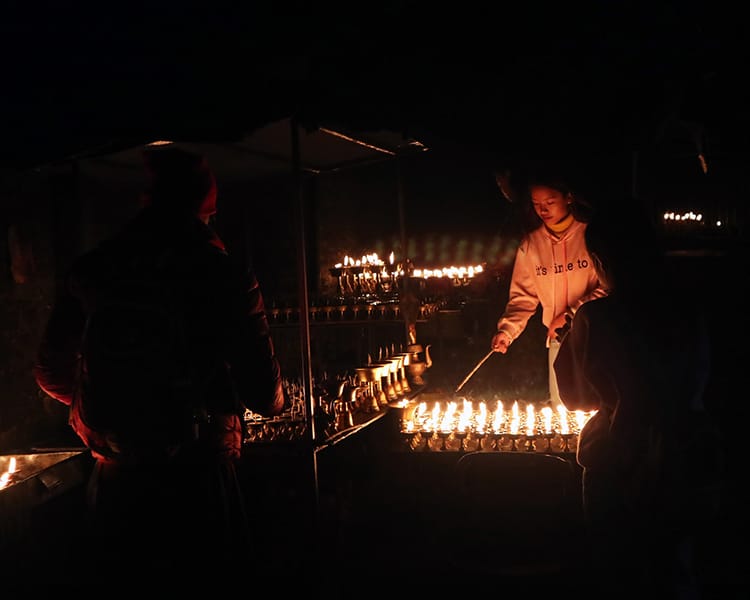 When is the Losar festival?
---
This is an interesting question. Since Losar is calculated on a different calendar than we use in the U.S, it's hard to say an exact date or even an exact month. Generally, it falls in February. This year (2019), I was in Nepal for the Losar Festival, and the big celebration was on February 5th. Often, Losar coincides with the Chinese New Year.
---
How is Losar celebrated?
---
Losar is a fifteen-day festival which is celebrated among Tibetan Buddhists within Nepal, Bhutan, and Tibet. While the celebration lasts fifteen days, the majority of the celebrations happen on the first three days. People dress up in traditional clothing and prepare different feasts with their family and friends. One of the major dishes being served during this time of year is a special soup.
The second day of the Losar Festival is considered to be New Year's Day. On this day, people go to stupas and monasteries. In some places, they'll perform a traditional dance or music. You can see that many stupas will be cleaned and decorated for the occasion with garlands made from marigold and hundreds of candles are lit. People will make offerings and donations to the stupas, monks, and monasteries during this time, and they'll participate in chants. This is all meant to purify for the new year and ward off any evil spirits.
---
How to experience Losar as a tourist?
---
Most of the festivities happen at home, so it's difficult to really experience Losar as a foreigner. However, on the second day, locals will often celebrate at stupas. If you are in Kathmandu, you should head over to Boudhanath Stupa which is one of the largest Buddhist stupa in Nepal. During the day you can see performances, but we went at night to see the candles being lit. It's really a beautiful and magical experience.
If you're trekking in the Everest Region at this time, I highly recommend scheduling your itinerary so that you're in Tengboche Monastery on New Year's Day. I've heard the dances performed there are the best in Nepal for New Years, and you'll get to see how Sherpa's celebrate this festival. If you're interested in learning about Sherpas, you can read my post on Sherpa Culture.
---
Losar Festival Photography
---
Boudhanath Stupa – Kathmandu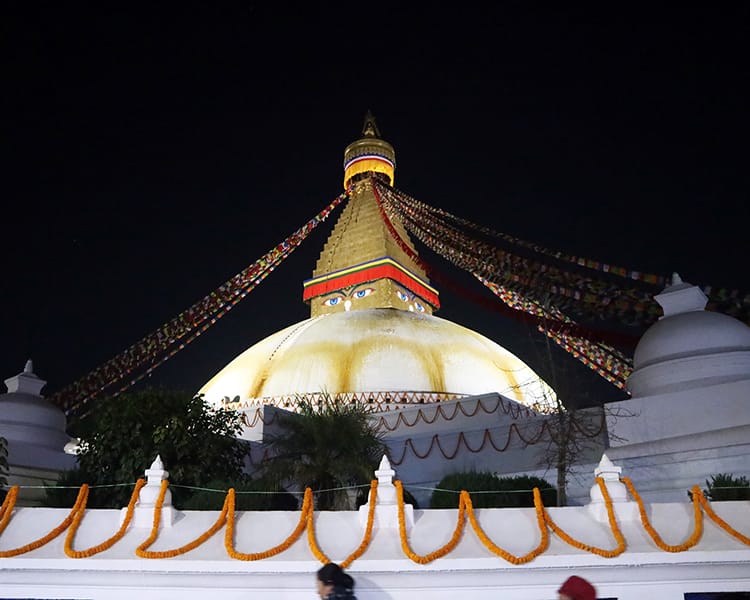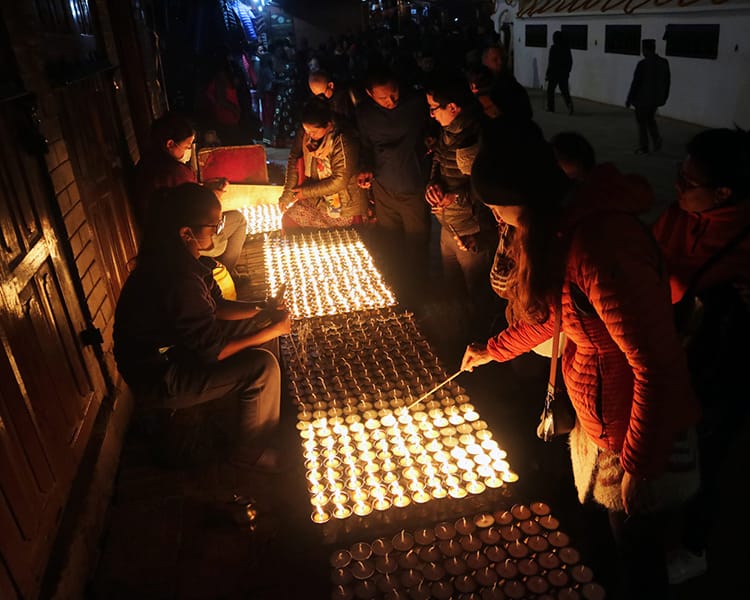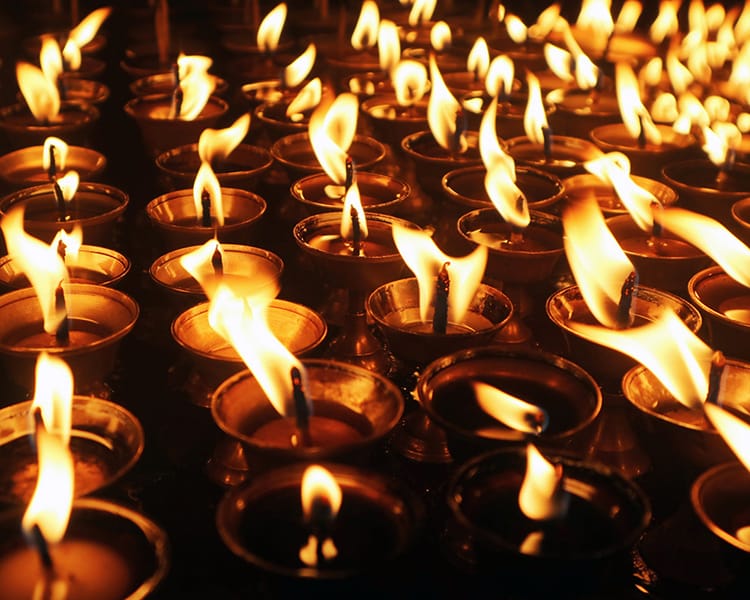 Namo Buddha Monastery – Kathmandu Valley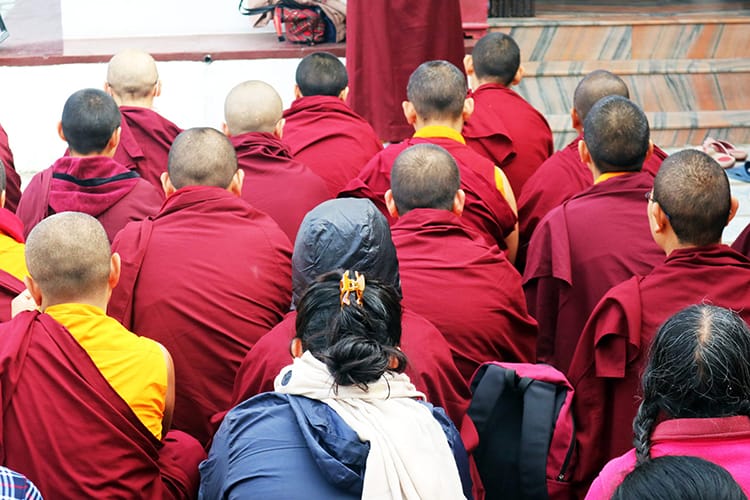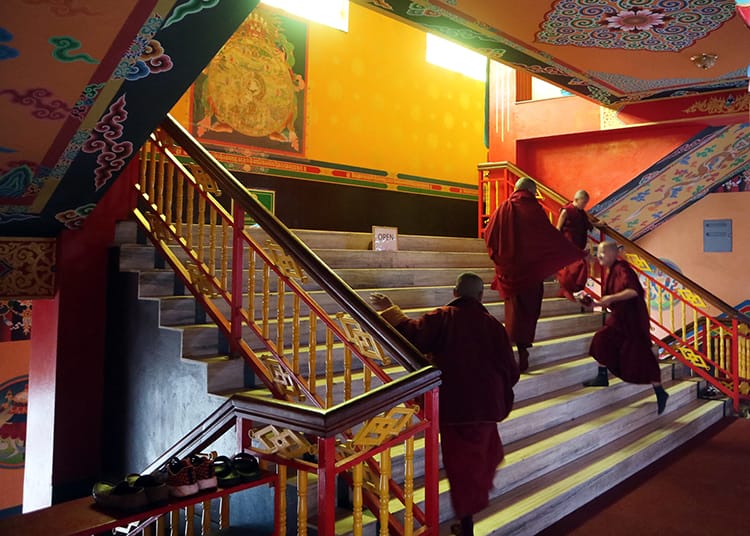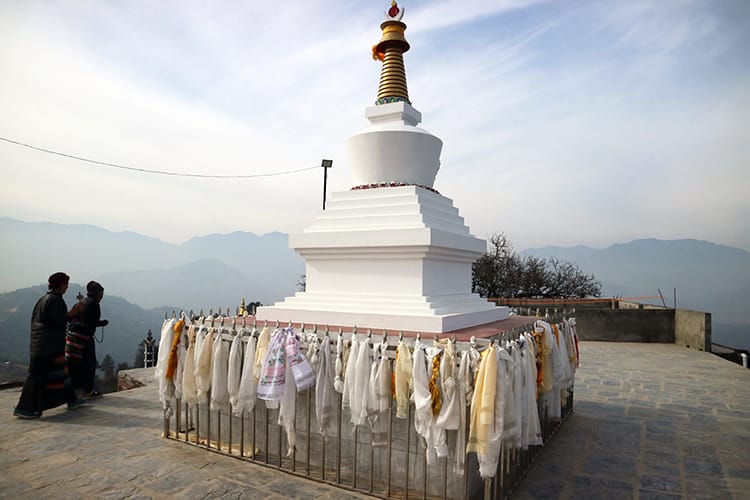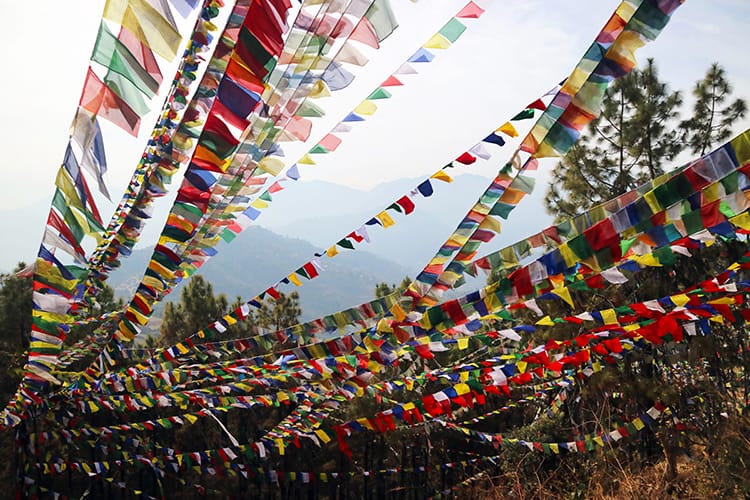 ---
You might also like…