It was an average sweltering hot day in New York City. The streets were filled with girls wearing short shorts, and the pungent smell of garbage waiting to be picked up filled the air. It was the kind of day where nothing spectacular happens. Unless, you found yourself on Governors Island in which case it was an average sweltering hot day in 1920.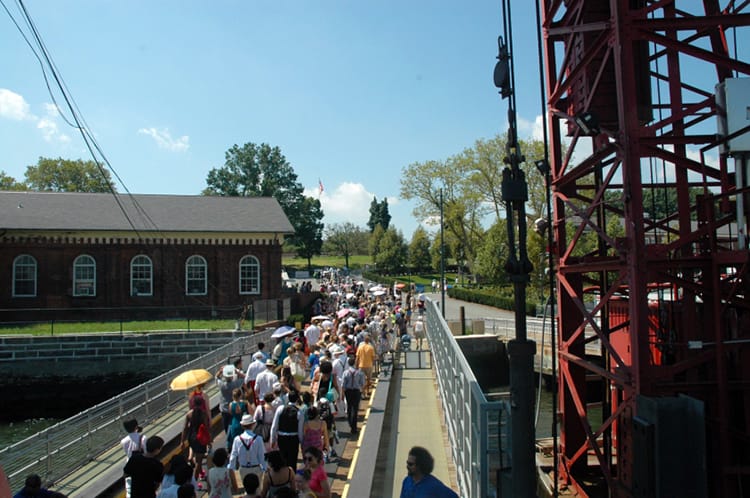 A quick ten minute ride outside of Manhattan and 100 years back in time, and you found yourself at the Jazz Age Lawn Party. One minute you were in 2016 with street vendors pushing "$1 ice cold water" your way. A myriad of people using cell phones and running to catch the Staten Island Ferry flying past you. Then suddenly you were in 1920 with women holding parasols and men adjusting their suspenders. The $1 ice cold waters were replaced with St. Germain, and a flood of 20's jazz filled the air.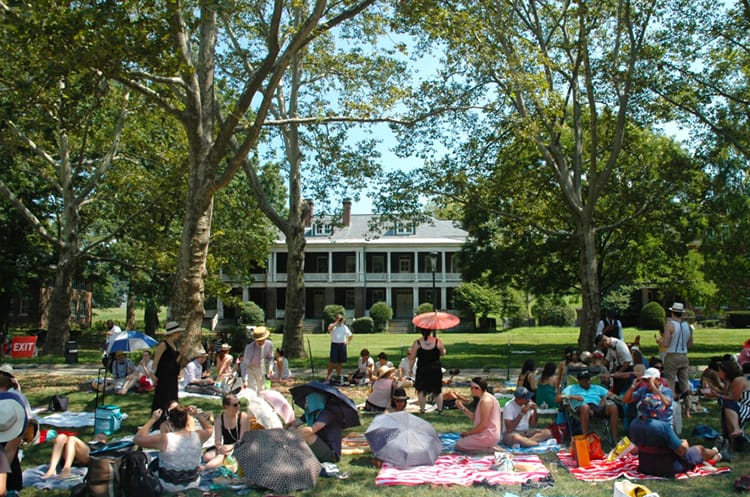 Picnic blankets littered the lawn, covered with friends and family laughing jubilantly. Those who overcame the heat participated in dance lessons for the charleston, fox trot, and the likes. The dance floor heated up as couples dressed to the nines filled the wooden floor dancing lavishly. The trumpets blared and smiles grew wider as everyone gave into the music.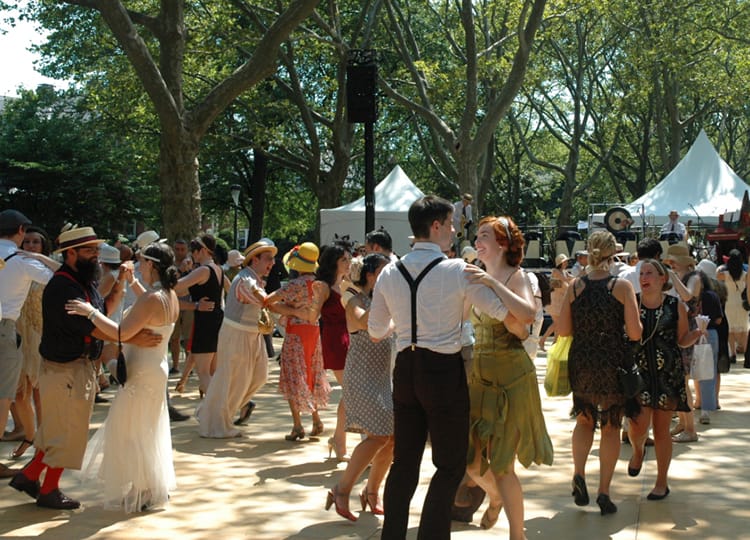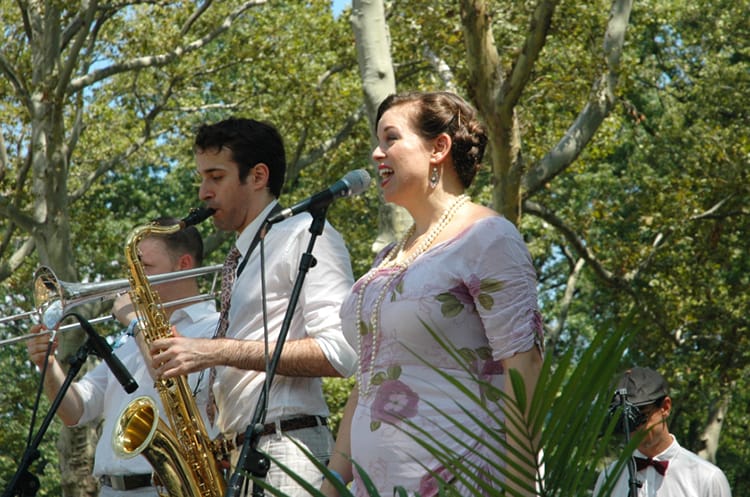 Dance lessons weren't the only entertainment. Several bands took to one stage, while a dance troop dressed as flappers and sailors performed at another. There was even a magician performing slights of hand for the audiences pleasure. Like most magicians he was elaborate in his performance and had a sarcastic sense of humor that made him more entertaining for adults than children.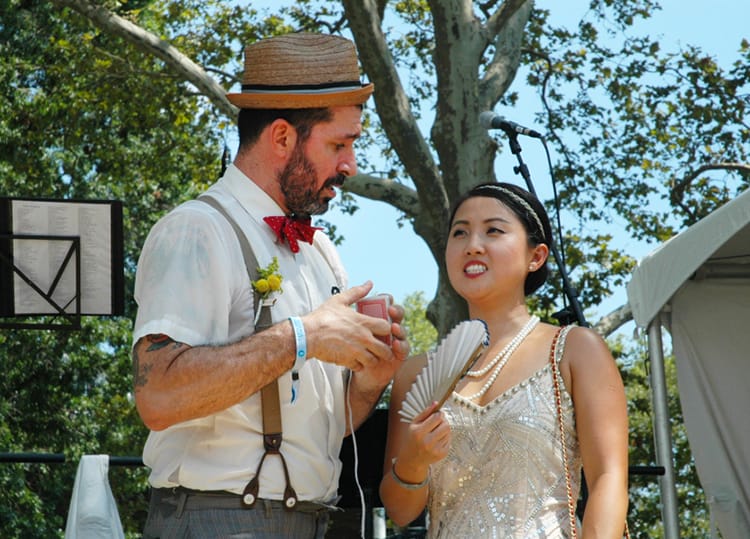 On top of all the entertainment was the option to eat and shop. Food and drink options were vast. A fully stocked bar was available with decadent drinks. On top of that was a fresh lemonade stand, Luke's Lobster, and several food trucks offered an array of dishes. We packed our own picnic but enjoyed lemonade out of mason jars to add to the prohibition feel. You could even buy vintage clothing if you felt compelled.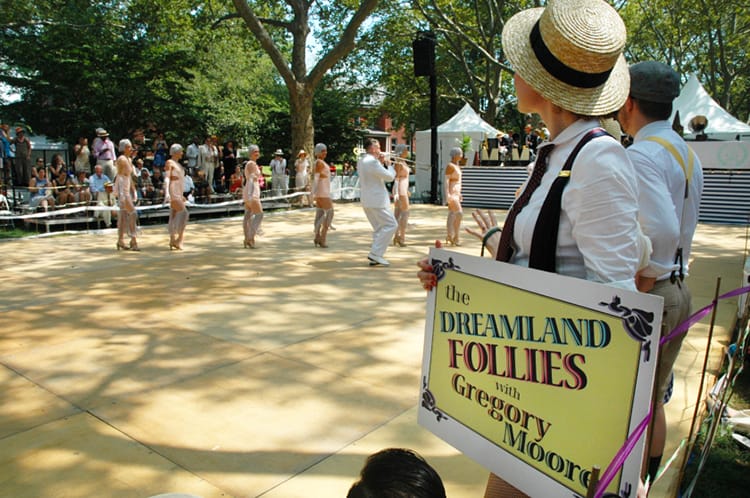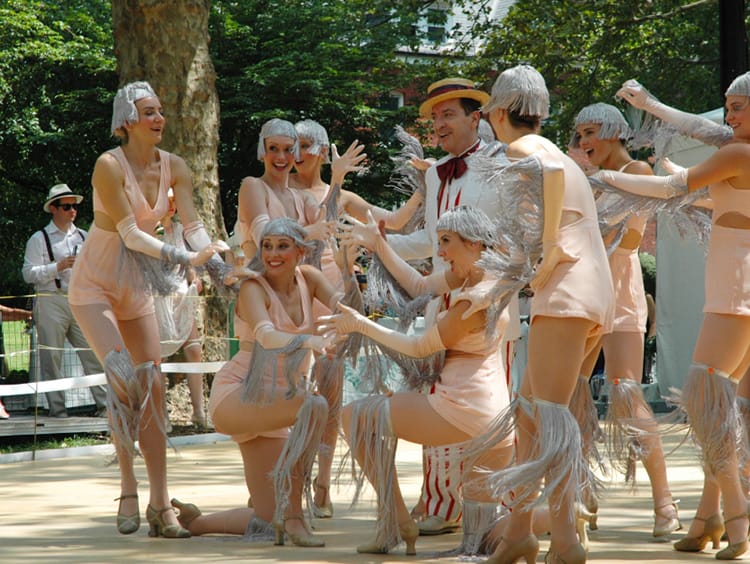 Silver print photos could be taken and developed on the spot. "The one hour photo of it's time" the gentleman told me. Although pricey, they looked incredible and very authentic. Not a detail went overlooked at the Jazz Age Lawn Party. If you've always wanted to have a Midnight in Paris experience, this is your chance. The Jazz Age Lawn Party happens two weekends every summer and is definitely worth attending.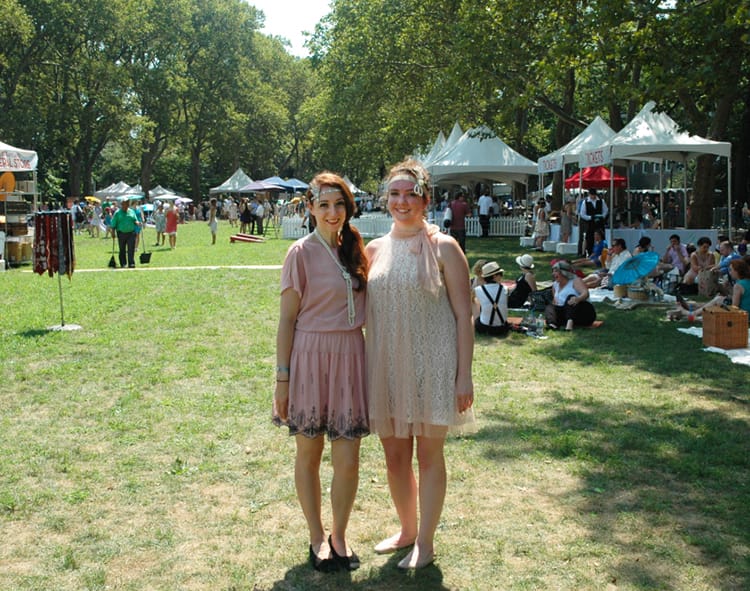 ---
You might also like…