Syabrubesi, Nepal is the starting point for several major trekking routes including the Langtang Valley Trek, Gosaikunda Lake Trek, and Tamang Heritage Trail. Almost 100 tourists pass through Syabrubesi a day in peak trekking season. Here's what you need to know before you visit…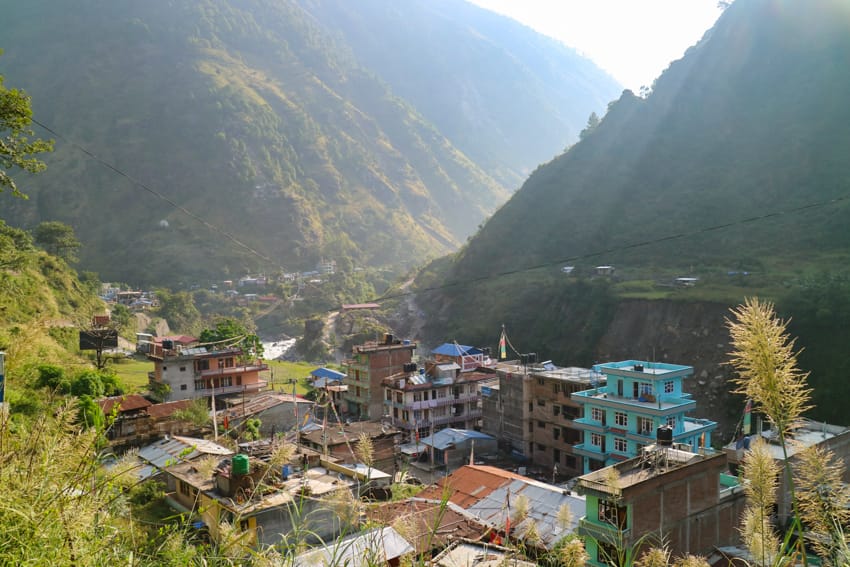 Brief History of Syabrubesi, Nepal
---
According to locals, Syabrubesi was formed around 200 years ago. It was originally part of the salt trade route running from Nepal to Tibet. About 30-40 years ago (in the 1980's), the road was built for stone mining from Ganesh Himal. Ganesh Himal had special gems that were being mined by India and slowly trekkers began to show up. After the road opened, trekking became more popular in the early 2000's. Shortly after that, tea houses formed as a place for them to sleep.
The first thing you notice when coming to Syabrubesi is the insane amount of police checkpoints, some of which require you to empty your bag entirely. It turns out that a few people were caught smuggling gold between China and Nepal without paying taxes. Now, each car is stopped and checked to ensure no smugglers make it across the border.
---
---
Syabrubesi Village Guide
---
Major ethnicity:
Tamang
Major Religion:
Buddhism
Language:
Tamang, Tibetan, Nepali
Syabrubesi Altitude:
1,500 m (4,920 feet)
Oxygen Concentration:
84% oxygen compared to 100% at sea level.
Best Time of Year to Visit:
You can visit Syabrubesi, Nepal most months of the year except during monsoon (May-September) when the roads are dangerous due to landslides. Those who are using the small city as a starting point for trekking will want to visit in October/November or March/April when it's peak season and you have the best chance of clear views.
Location:
Syabrubesi is located north of Kathmandu and south of Tibet. It's located southwest of the Langtang mountain range and within Langtang National Park.
Kathmandu to Syabrubesi:
I would highly recommend hiring a jeep for the drive from Kathmandu to Syabrubesi. Everyone I spoke to who has done Langtang described the road as "terrifying" or "the worst road they've ever been on." Coming from expats and Nepalese who are used to bad road conditions, those statements say a lot. What I realized later, was that most of those people took the bus which flies around turns on a narrow road with a cliff on one side.
We hired a private jeep for safety. It costs about $150. We were a group of six, so it cost about $25 each one way. That may sound like a lot compared to the bus, but I didn't think the road was that bad. I felt safe the entire time and we had a good driver. I'd rather pay a little extra and not worry about flying off a cliff. The trip took us about 8 hours with breaks and stops including a lunch break.
Entry Permit:
Foreigners are required to get a Langtang National Park permit which costs 3,000 rupees ($26 USD). Locals are required a permit as well which costs 100 rupees ($1 USD).
NTC or Ncell service:
NTC – 4G with 3 bars
Ncell – 4G with 2 bars
Things to do in Syabrubesi :
There are a few things to do near Syabrubesi including a hot spring, two Buddhist temples (one in town and one a short hike away), a hydro power plant that offers tours, and multiple trekking routes starting here. The major routes include the Langtang Trek, Gosaikunda Trek, Tamang Heritage Trail, Ganesh Himal Trek, along with multiple small peaks and mountain climbing. Mt. Kailash tours to Tibet also pass through here.
What to Eat:
The best thing to eat in the area is traditional dal bhat. You may also have the option of ordering dhido instead of rice. Dhido is flour and water mixed which creates a soft mushy dough. It's served with lentil soup and curries just like dal bhat.
---
---
Syabrubesi Hotels
---
Types of accommodation:
Tea houses and lodges
Number of accommodations:
Around 20-25 lodges are available.
Price of a Room:
500 – 1000 rupees depending on whether it has an attached bath (about $5-$10 USD)
Price of Veg Dal Bhat:
550 rupees (about $5.50 USD)
Electricity:
This is a small city which is somewhat modern. Most hotels and tea houses in the area will have electricity in the rooms with a place to charge electronics.
Toilet Situation:
All of the places here have indoor plumbing and many offer western toilets, including attached bathrooms.
Shower:
Showers are likely available at all the hotels. In cities like this, they are generally free of charge.
Wifi:
Many of the hotels in town offer good wifi.
---
---
Syabrubesi, Nepal Photography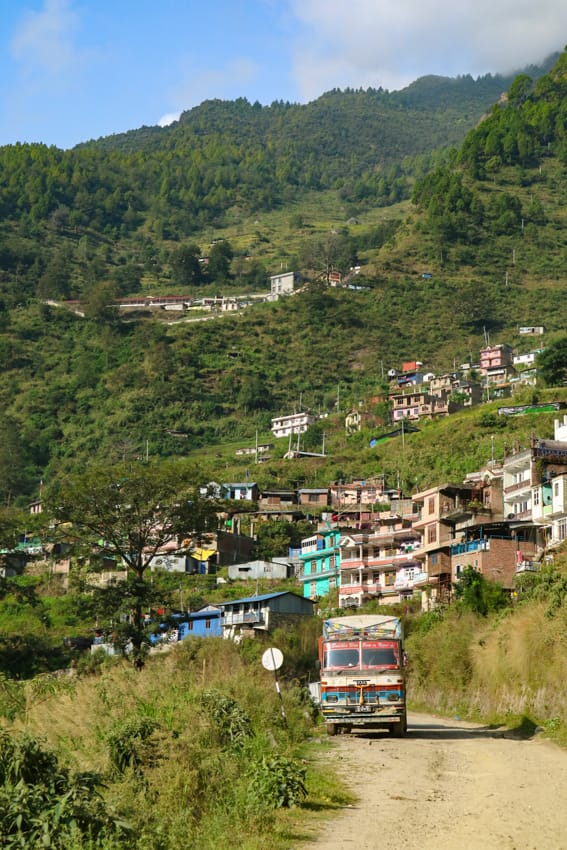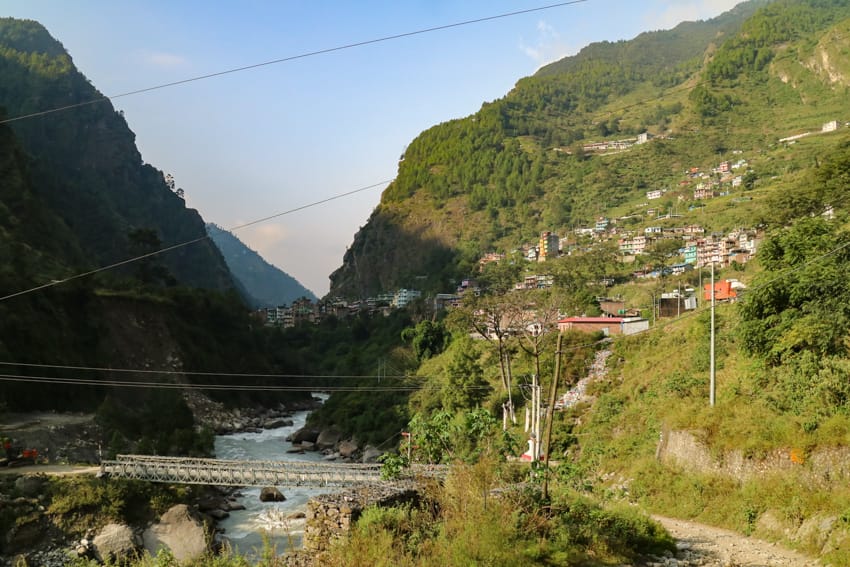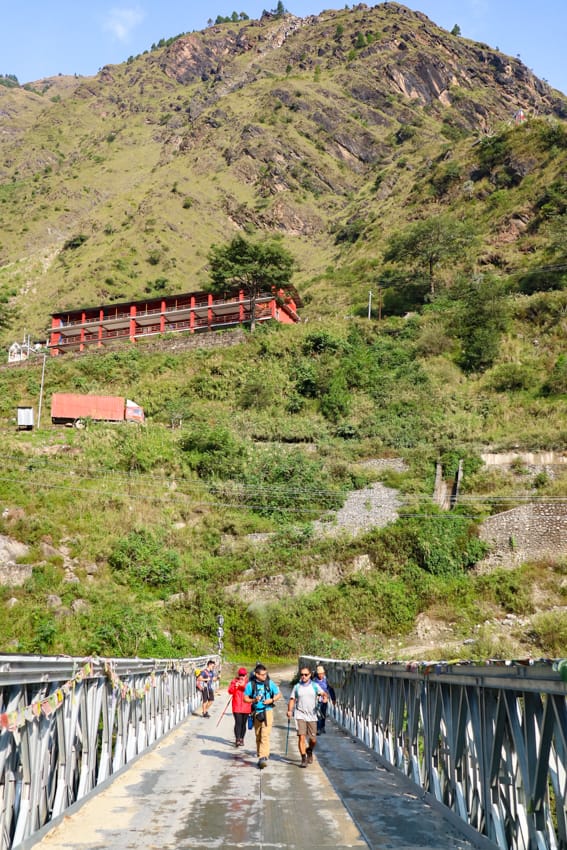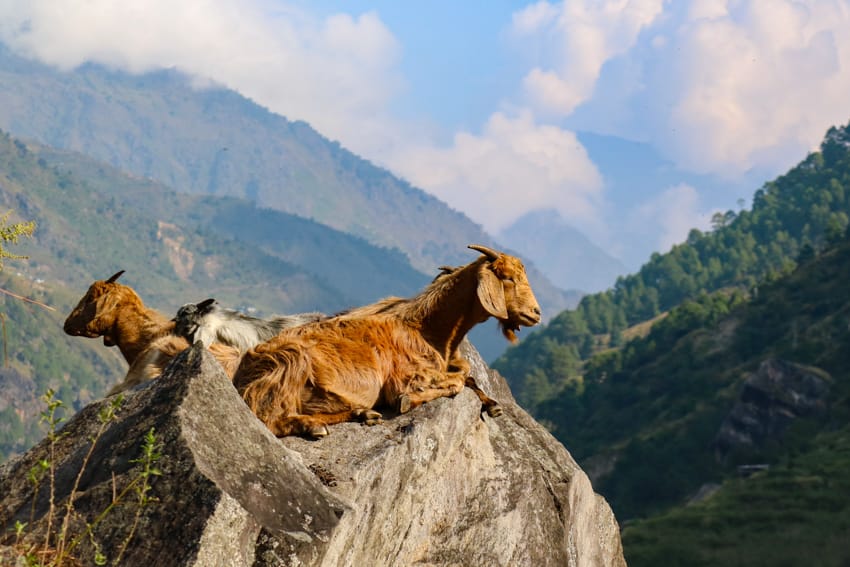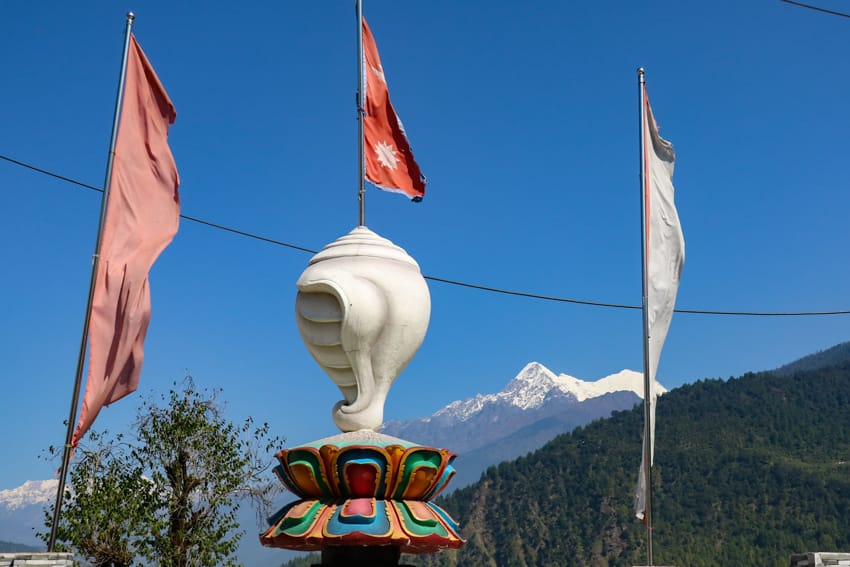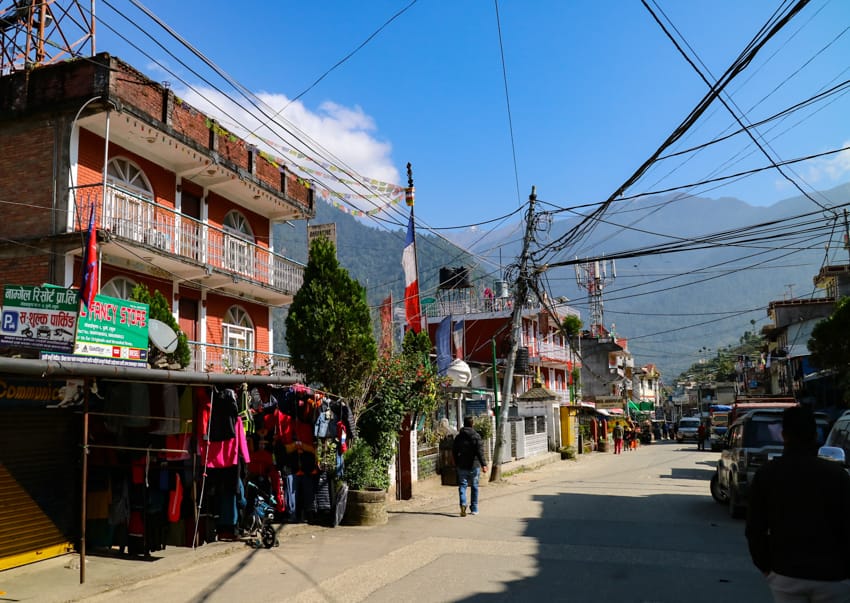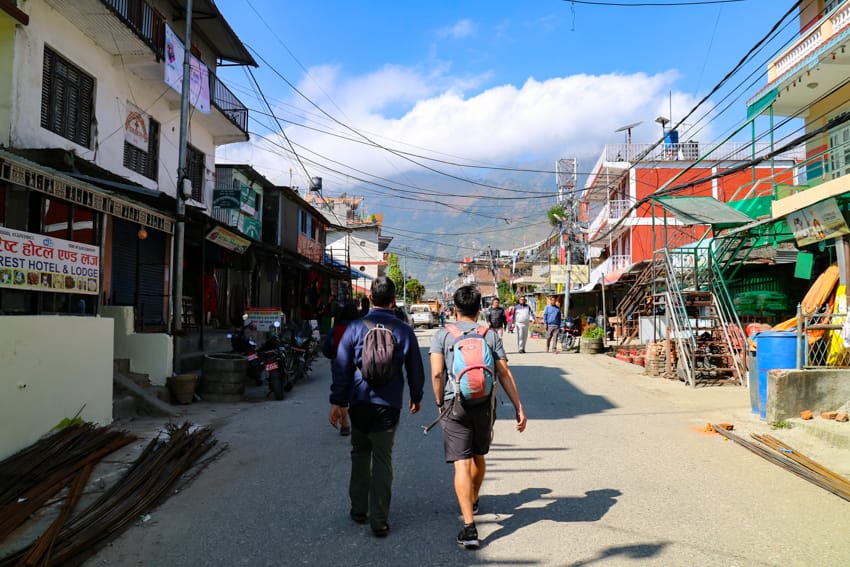 ---
You might also like…