I spent an entire month in southern India exploring Kerala. I did a lot of research on India prior to arriving as India was one of the few places that people repeatedly told me to be safe before visiting. I will say that India was not my favorite country as I felt like I needed to constantly be aware in order not to get ripped off. Here are my best India Travel Tips for visitors headed there for the first time.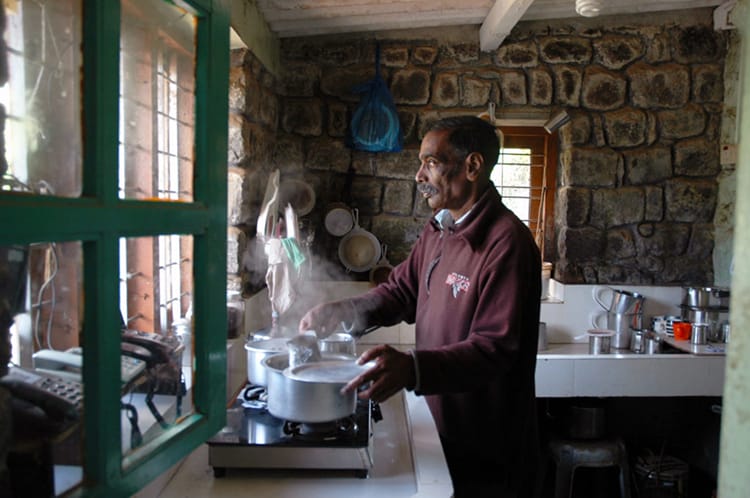 Before you go…
---
Travel Document Requirements
Passport – required
Visa for Business – required
Visa for Tourism – required
Visa for Transit – required
Suggested Vaccinations
Hep A
Hep B
Tetanus
Influenza
Pneumococcal
Tuberculosis
Chicken Pox
Rabies
Measles, Mumps, Rubella
Polio
Japanese Encephalitis
Typhoid
Malaria (prescription pills)
Check out this post for more information about vaccines.
---
Weather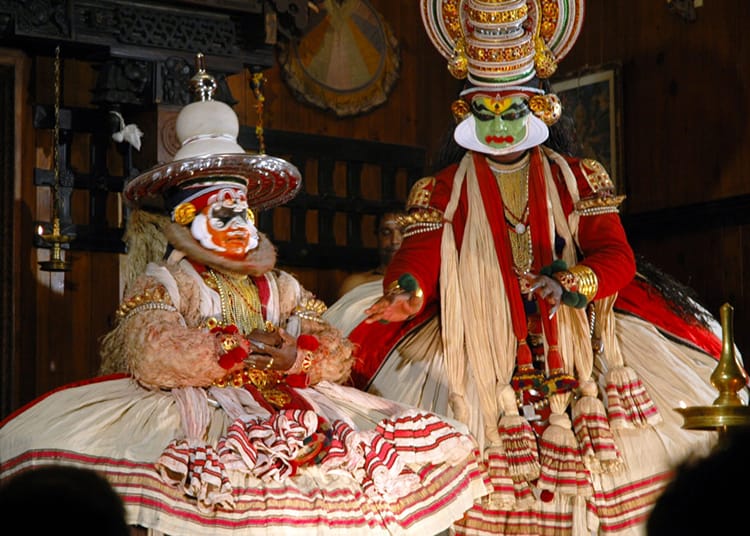 Customs and Culture
---
Religion
Hinduism
Islam
Christianity
Sikhism
Buddhism
Jainism
Language
Hindi and English are the official languages
Currency
Indian Rupee
Larger notes were recently taken out of distribution. There were a lot of problems immediately after, however they seem to have cleared up. ATMs are easy to find in most cities and towns. I recommend paying with larger rupees whenever you can as a lot of vendors will want exact change. When you exchange money, ask for smaller bills.
Tipping
Tipping in India is pretty uncommon. Outside of restaurants, it's not even expected. Tipping 10% at restaurants or to guides worked well for me. Read here for a more in depth explanation of tipping in India.
Dress Code
Men – men can dress normally in India
Women – Women should be careful not to show too much skin on their legs. Long skirts and pants are best. Tops are more lenient as belly tops are somewhat common in India. You should be fully covered even at most beaches. I went to a few beaches where men were swimming in trunks, but women were fully dressed in regular clothes and didn't get in the water. For a full description of how to dress, check out this post on what to wear in India.
Shoes – You may be asked to remove your shoes in some places including temples.
Festivals
While there are many festivals in Nepal, there are a few that tourists really enjoy being a part of. Holi is one of the most popular as it's known as the festival of color. Holi typically takes place in March. Tourists may also choose to visit India during Diwali which is the festival of lights and typically takes place in October or November.
---
Safety in India
---
Health
Medical care is available in most populated areas and occasionally meets Western standards. Medical care in rural areas is very limited.
Air pollution is a large problem in many of the major cities of India. It is best to consult a doctor before leaving if you are a child, over 65, have lung problems, heart disease, diabetes, or work outdoors.
Food – Food poisoning is somewhat likely to happen in India. I got sick once during my month in India and it was at a really nice resort. I heard a similar story from another traveler who got sick from food at a nice resort. The best advice is not to eat raw veggies or fruits that have been washed in the water. Only eat at busy food carts and restaurants to ensure the food is fresh. You can check out restaurant reservation apps such as Eatigo to know which restaurants have good reviews and even save money booking restaurants in Bangalore and other places in India.
Water – Water is not safe to drink, however I had no problems brushing my teeth with it. I did get sick once in India, and I believe the cause was a sweet lassi with ice. It was at a nice resort, so always be careful when ordering drinks.
Emergency Phone Numbers (like 911)
112 (if calling from a cell phone)
100 for police
102 for ambulance
108 for ambulance (in South India)
101 for fire
Transportation
Driving – Vehicles drive on the left hand side of the street.
Walking – Look both directions before crossing the street even if you have the right of way. You will rarely find a cross walk and sometimes intersections don't even have lights. Follow a local across the first few times and eventually you get the hang of it. Always stop for motorbikes as they will rarely stop for you.
Uber – Take Uber everywhere! Seriously, it's half the price of any cab. It's the best way to avoid scams in India. I've never loved an app as much as I love Indian Uber. Plus a 45 minute ride is like $3.
Common Scams
Mostly, I experienced "friendly scams." Someone showing me around and then expecting a big tip. Cabs demanding more money halfway through a ride (with a smile on their face) claiming they didn't know how far the destination was. Tuk-tuks trying to take me to stores to shop (they get a commission). It was also super aggravating but I never felt in danger. This is the first country I've been to where someone being extra nice was suspicious.
Taxi drivers and train porters may take you to an overpriced hotel, unwanted tour, offer unwelcome purchases, or extend cab rides.
Tuk-tuk drivers will offer a free ride if you stop at a store along the way. Just say no. The store will pressure you into buying something and the cab gets a commission (making the items you purchase more expensive)
Someone may drop money or squirt something on your clothes as a distraction for theft.
Drugged drinks or tainted food may be given to make you more vulnerable.
Vendors may sell items that are not the quality promised (especially when shipping the item).
You may be offered money for privately transporting gems or gold in which you leave a deposit and are paid upon arrival in your country. This usually results in arrest.
Someone may call your family members back home for funds to release you from jail. Your family should call the embassy for accurate information before releasing any funds.
I recommend getting a VPN while traveling. This helps protect your personal information if you are using your phone or computer in coffee shops, hotels, and other public networks. After having my credit card number stolen two times on the road (likely from booking hotels, flights, etc online), I ended up getting ExpressVPN which came highly recommended. It's affordable ($8-$12 a month depending on the plan) and it's easy to use.
Restricted Areas
The state of Arunachal Pradesh
The Andaman Islands
The Union Territory of the Laccadives Islands
Portions of…

The state of Sikkim
The state of Himachal Pradesh
The state of Uttarakhand
The state of Rajasthan
The state of Jammu & Kashmir
The state of Manipur
The state of Mizoram
The state of Nagaland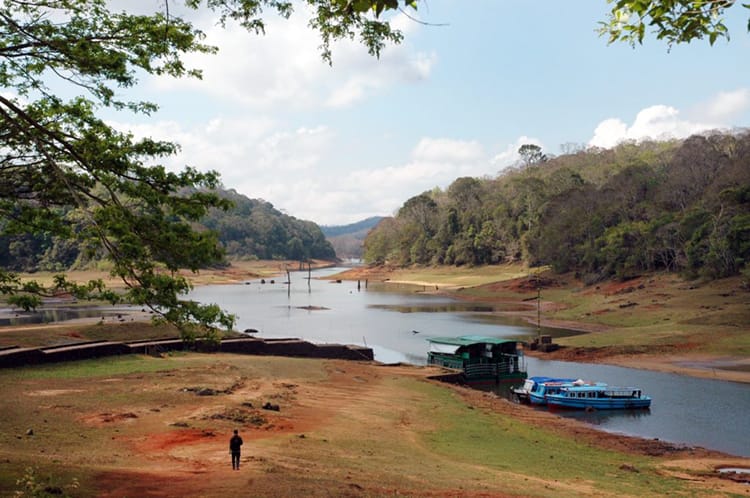 Other India Travel Tips
---
Swimming – Exercise caution when swimming in open water. Some areas contain strong undertows which have caused drownings
Wildlife Safaris – Safety standards vary. Ask tour guides and operators if they are licensed. Keep a safe distance from animals at all times.
Cell Phone Service – I bought a Vodaphone SIM card with 1GB for 300 rupees ($4.50)
Related books – Holy Cow! An Indian Adventure by Sarah Macdonald
Toilets – Generally you will encounter western style toilets, however squat toilets are common in public places. It's pretty easy to use one but I recommend rolling your pant legs up before squatting as the ground is usually pretty dirty. Sometimes you will need to pay to use public restrooms so always have your wallet on you. Toilet paper and soap are not usually provided, so always have tissues and hand sanitizer with you.
---
Embassies and Consulates
---
U.S. Embassy New Delhi
Shantipath, Chanakyapuri, New Delhi – 110021 India
Tele: +(91) (11) 2419-8000
Fax: +(91) (11) 2419-8407
Email: [email protected]
---
U.S. Consulate General Mumbai (Bombay)
C-49, G-Block, Bandra Kurla Complex, Bandra East, Mumbai 400051, India
Tele: +(91) (22) 2672-4000
Fax: 91- (0)22-2672-4786
Email: [email protected]
---
U.S. Consulate General Kolkata (Calcutta)
5/1 Ho Chi Minh Sarani, Kolkata – 700 071, West Bengal, India
Tele: +(91) (33) 3984-2400
Fax:+(91) (33) 2282-2335
Email: [email protected]
---
U.S. Consulate General Chennai (Madras)
220 Anna Salai at Gemini Circle, Chennai, India 600006
Tele: +(91) (44) 2857-4000
Fax:+(91) (44) 2857-4443
Email: [email protected]
---
U.S. Consulate General Hyderabad
Paigah Palace1-8-323, Chiran Fort Lane, Begumpet, Secunderabad 500 003, Hyderabad, India
Tele: +(91) (40) 4033-8300
Fax:4033-8306
Email: [email protected]
---
---
You might also like…