There's something poetic about sitting down to a great meal. The aroma of spices wafting through the air. The bright colors on the plate before you. The only thing better than eating a wonderful meal, is the satisfaction you get from knowing you cooked it. That's why we signed up for a cooking class in Kochi, India.
After researching several cooking classes in Kochi online, I decided to call Flavor Cooking Class, which is located in the Casa Linda Hotel in Fort Kochi. We arrived at a somewhat deserted hotel at 11:00 am sharp and let ourselves into the empty lobby. There wasn't even a receptionist in sight. Maybe we were at the wrong place?
I called the phone number I'd made the reservation with to make sure we were in the right location. I had honestly expected the class to be in someone's home, not a hotel. The man on the line quickly confirmed they would arrive in just a moment, and true to his word a car pulled up a minute later.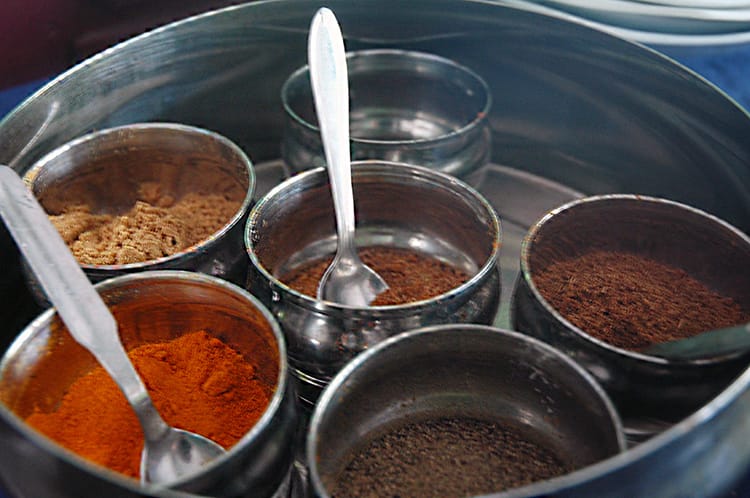 We were ushered upstairs to a restaurant, which cleared up the confusion of where we would be cooking. Off to the side was a table set up with fresh ingredients, an array of spices, and two gas burners. Gary and I tried to guess each of the ingredients. Some were obvious like the tomato and eggplants while others led to questioning like what kind of oil we would be using.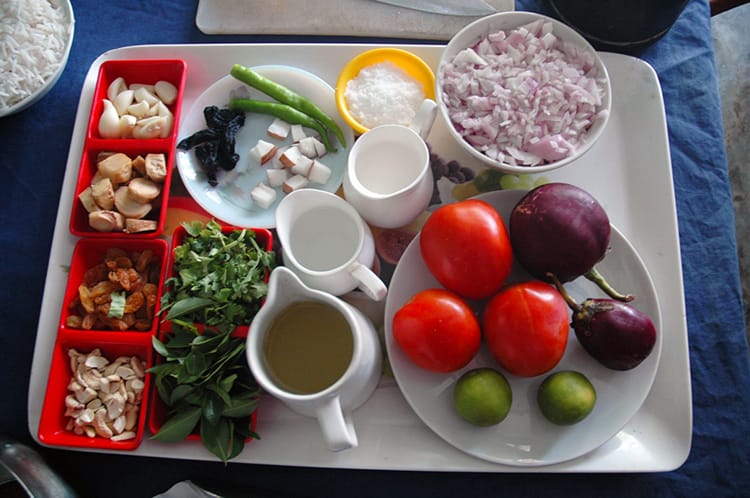 We were given a printout of the basic recipe with plenty of room left to write our own notes. Then it was time to begin. Gary and I took turns cooking. All together we would be making five different meals including coconut prawns (their specialty), eggplant curry, chicken curry, Kerala fish curry, and lime rice.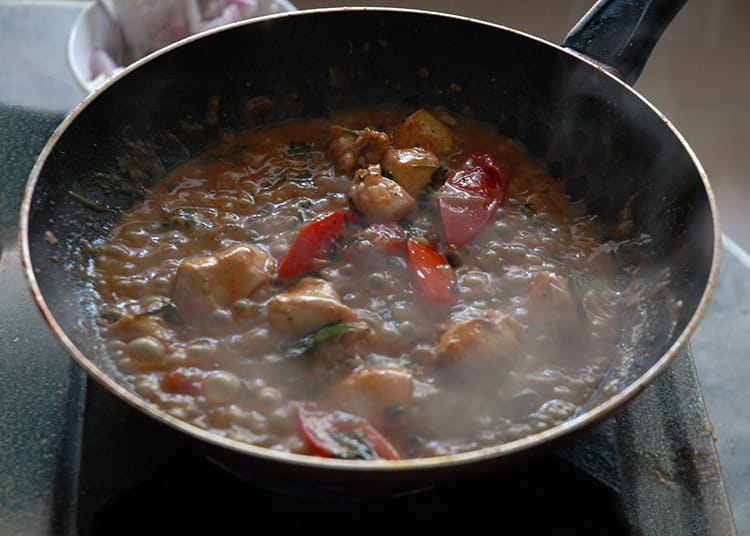 Each dish started with the major ingredients for Keralan food, which includes onion, garlic, and ginger cooked in either sunflower or coconut oil. Once those items had browned a little, we would add some tomato and curry leaves. Next, the main ingredient was added (i.e. red snapper, prawns, chicken, eggplant, etc.). The final step was when each dish really became it's own.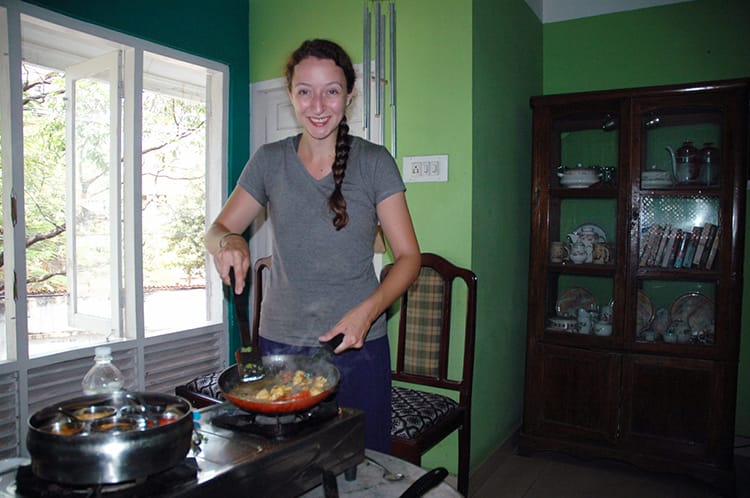 Last, but definitely not least, we added all of the spices. I'm not a great cook. Let's be real. I'm an ok cook. Like, I survive off of edible food. Using spices is a foreign concept to me. I had no idea you could use so many spices in one dish. We added chili powder, turmeric, coriander, cumin, pepper, and garam masala (which is like 10 other spices in one). Depending on which we added, the dish changed dramatically.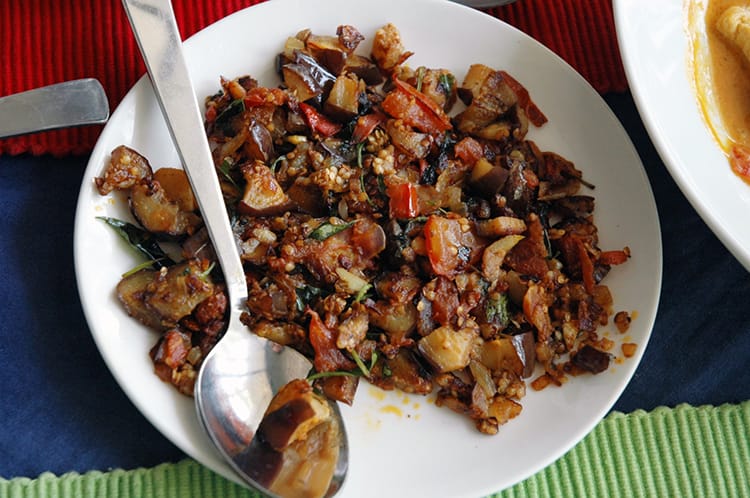 In order to make the dishes into gravy curries we added a cup of water and some coconut milk for sweetness. After our instructor realized that we were wimps when it came to spices, she got a little heavy handed on the coconut milk. I can't believe I never cooked with coconut milk before. It's amazing.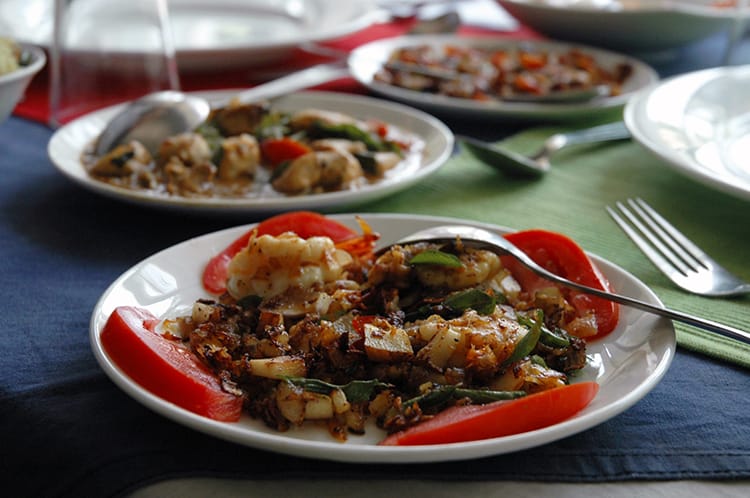 One of the things I liked most about the class was our instructor. When we told her we didn't like spicy food, she only added a tiny amount of chili powder and didn't judge us. She taught us how to cook the food the way that we would be most likely to enjoy it rather than the traditional spicy way, and the food never lacked in flavor. I enjoyed every single dish we made and would make all of them at home. The cooking class in Kochi was my favorite cooking class I've taken so far.
Thinking of taking a cooking class in Kochi? Ask me any questions in the comments.
---
Looking for a hotel in Kochi?
---
You might also like…