If you know me, you know that the title of this post is a bold statement. I've lived in New York City for the past 8 years, and I never thought I'd love a city more than New York. Until, I discovered Singapore. Singapore has all of the things I love about New York and then some. So, why visit Singapore? Here's my answer…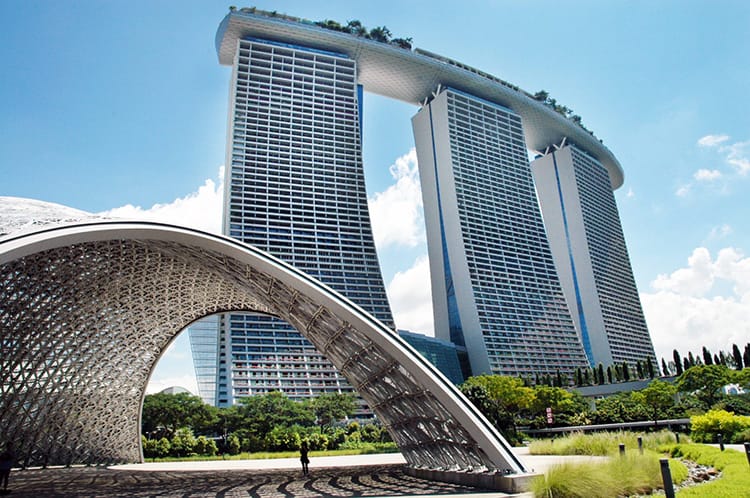 Singapore is so clean!
---
This is probably the weirdest reason to love a place, but if you've spent time in any city, you probably thought it was impossible for a city to be clean. Singapore proved that theory wrong. There's no litter. There's no garbage smell wafting from the trash cans (even in the 90 degree heat). There's no gum on the sidewalk because it's illegal to chew it here. There's no graffiti or vandalism on the walls (except the artsy streets and restaurants where it's encouraged). The people of this city respect their home, and it shows. Every street is immaculate and well cared for.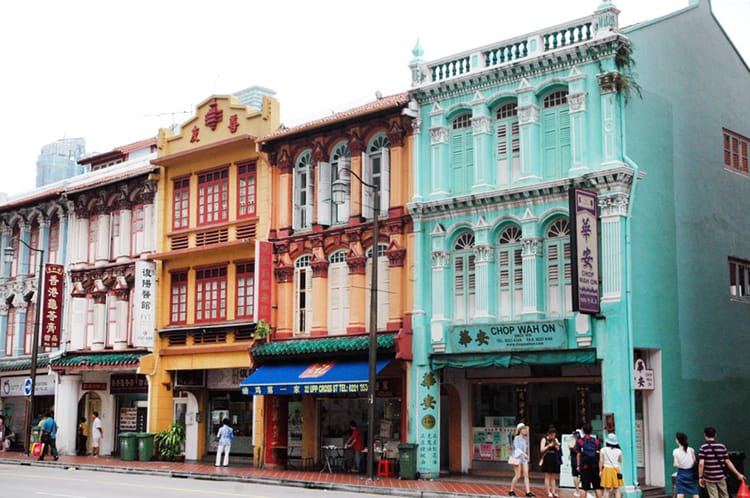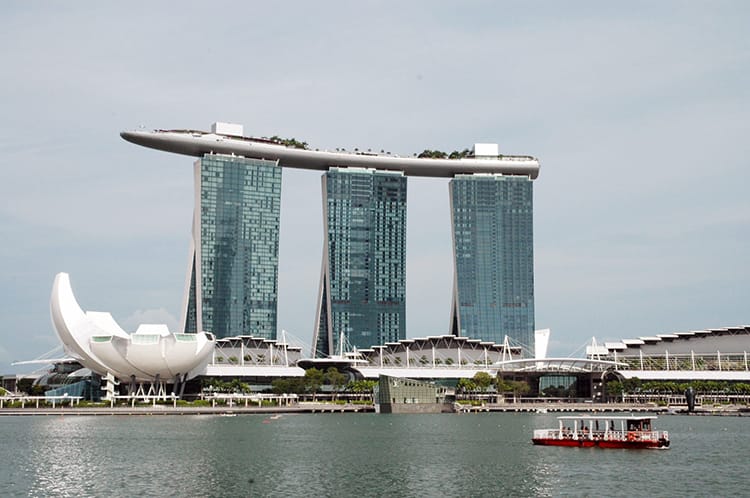 It's ultra modern & has old world charm!
---
Walk down any street in Chinatown or Kampong Glam and you're surrounded with well cared for adorable little buildings full of charm. Go a few blocks south and be surrounded by awe-inspiring skyscrapers that seem to defy gravity. The architecture here is incredible but that's not all. Being in this city somehow feels like you've stepped 20 years into the future and yet tradition is still held near and dear to the heart. It's the best of both worlds.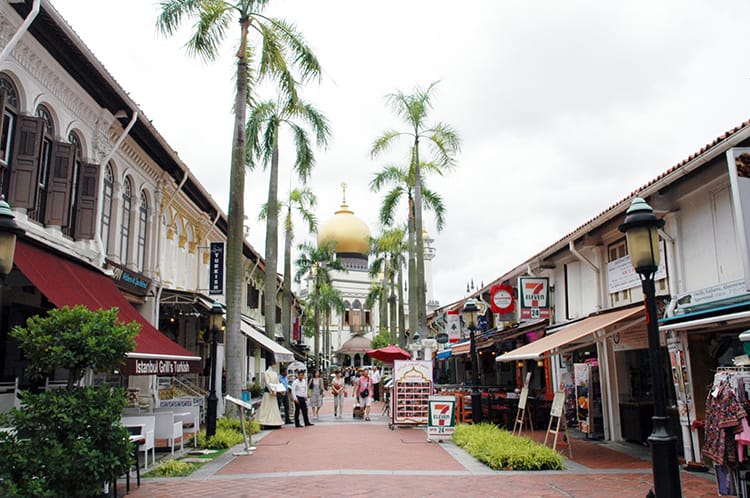 It's a bustling city yet it's calm!
---
Most cities I've visited seem to thrive off of chaos, but Singapore feels more like an oasis. Cars don't honk their horns. No one is yelling at each other. People get on and off the subway without pushing others out of the way. Everyone seems to be going somewhere, but they aren't in such a rush that they're aggravated. Maybe it's the location of Singapore being right on the water. Maybe it has to do with the culture. Or maybe it's because it's not that crowded here. Even in the busiest areas there's so much space that everyone has their own personal bubble. A luxury no one has in NYC.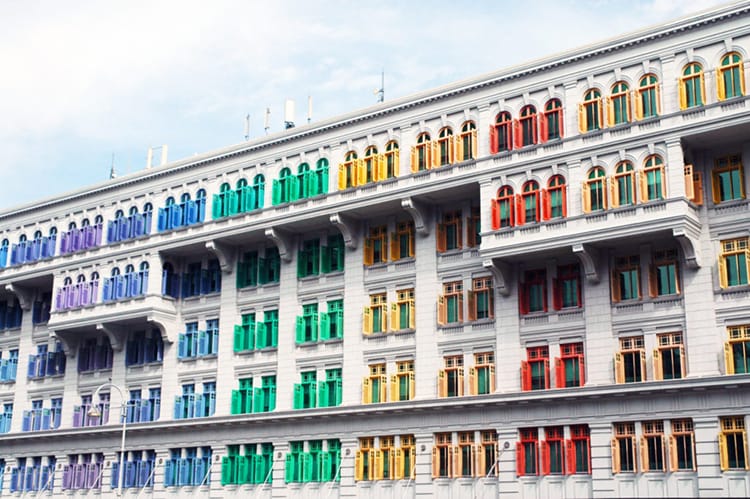 Singapore is very safe!
---
Singapore has a low crime rate and you can tell when you visit. Most streets are so beautifully kept and well lit that even at night you feel safe walking around. On top of that, I haven't seen many homeless people or beggars in Singapore. After a quick Google search, I found that there are about 900 homeless people in Singapore out of 5.5 million. The crazy thing is, the article confirming the number thought it extremely high.
There have even been months where there has not been a single robbery in Singapore which seems impossible in a city this size. Meanwhile, back in New York, shootings, robbery, sexual assault, and gang violence are all pretty common issues.
They've gone green!
---
You may not notice it right away, but walk down any street in Singapore and if there isn't a building, a sidewalk, or a road, there are tons of trees, plants, and grass. Head down to Gardens by the Bay and you'll see that most of the tourist attractions are helping the environment. Whether it's the Super Trees, the Flower Dome, or the Cloud Forest you're inadvertently learning about the environment, nature, and supporting a green movement. Add in the buildings that are "going green" around the city and you'll realize how refreshing it is to be in a city that cares about its impact on the environment.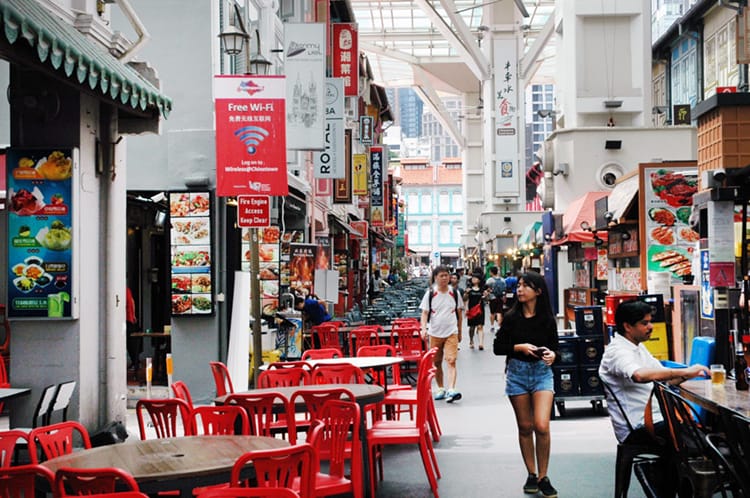 There's amazing food!
---
Now, if none of that won you over, this will. The food here is amazing. There are so many incredible cultures to learn from in Singapore, and the food options show that off. On one street you can have Italian, Mediterranean, French, Chinese, Indian, Turkish, Portuguese, and the list goes on and on. There is no shortage of choices here. The real winner though is the traditional hawker stalls. It's like a mall of delicious food at affordable prices. You can choose from some of the best local food you can find. There are even Michelin rated stalls where you can get an entire meal for under $5.
I'm sure there are more things that I love about this city, but it'd be hard to write them all, so I'll finish up my ode to Singapore by asking if you've been here? If so, what did you love about this tiny country? If not, what are you waiting for, add it to that travel bucket list now!
Still not convinced? Ask me any questions in the comments!
---
Looking for a hotel in Singapore?
---
You might also like…