If you've ever thought of visiting Singapore, you probably heard of Gardens by the Bay. If you're sitting there scratching your head thinking, "I don't know Michelle… that doesn't sound familiar" then let me rephrase. You know that area with the really weird giant trees, and the waterfall inside a round building, and that other building with a boat on top? Yea, that area! Well that my friends is Gardens by the Bay. It's pretty much the thing every tourist thinks of when they think of Singapore, and there's a good reason. It's pretty epic.
I've never been to a city that has basically been designed for tourism. Sure NYC has some pretty cool tourist attractions, but they weren't exactly built to be tourist attractions. i.e. The Statue of Liberty. Singapore however seems to have built up an entire area with tourism in mind and it's really incredible. Most people visit Gardens of the Bay in one shot, which is totally doable. I happened to show up on a day when half the exhibits were closed for maintenance, so I went back a second day to make sure I was able to see everything I wanted to.
---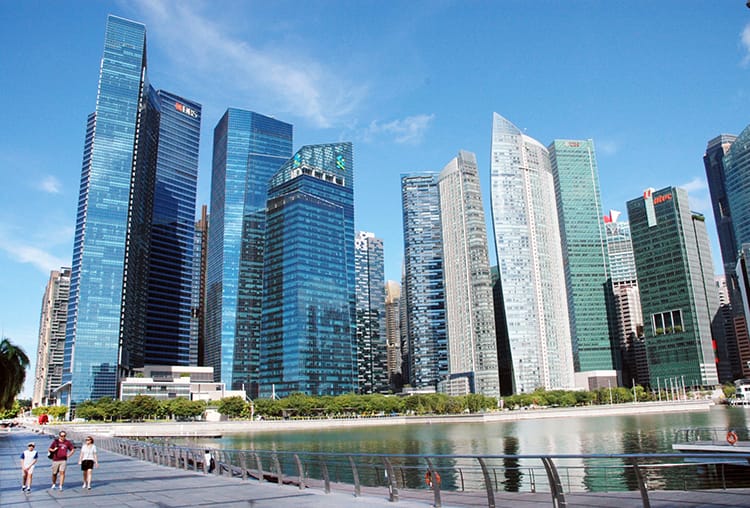 Marina Bay
---
I decided to walk to Gardens by the Bay the first day. Although public transportation is cheap and easy to navigate, I wasn't in a rush, and I wanted to see what I would stumble upon on the way. Although it isn't exactly part of the gardens, I'd definitely recommend taking a walk along the waterfront right in front of the Marina Bay Sands Hotel. There's a great view of the skyline and you can watch the boats drive past.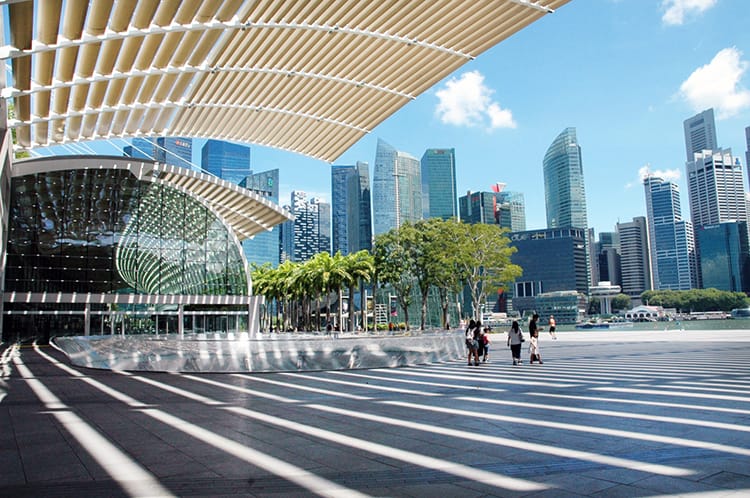 The Shops at Marina Bay
---
After admiring the view I ended up in the mall attached to the resort. Now, I'm not a huge fan of visiting malls in other countries, but holy cow, this place is insane. First of all, it's so big that you can rent little scooters (like the ones you had as a kid) and scoot your way from one side to the other. The mall is full of high end stores like Chanel and Gucci, so it's fun to window shop. On the ground floor, there's a canal where you can go for boat rides. Yup, like Venice. And there's a pretty large food court as well.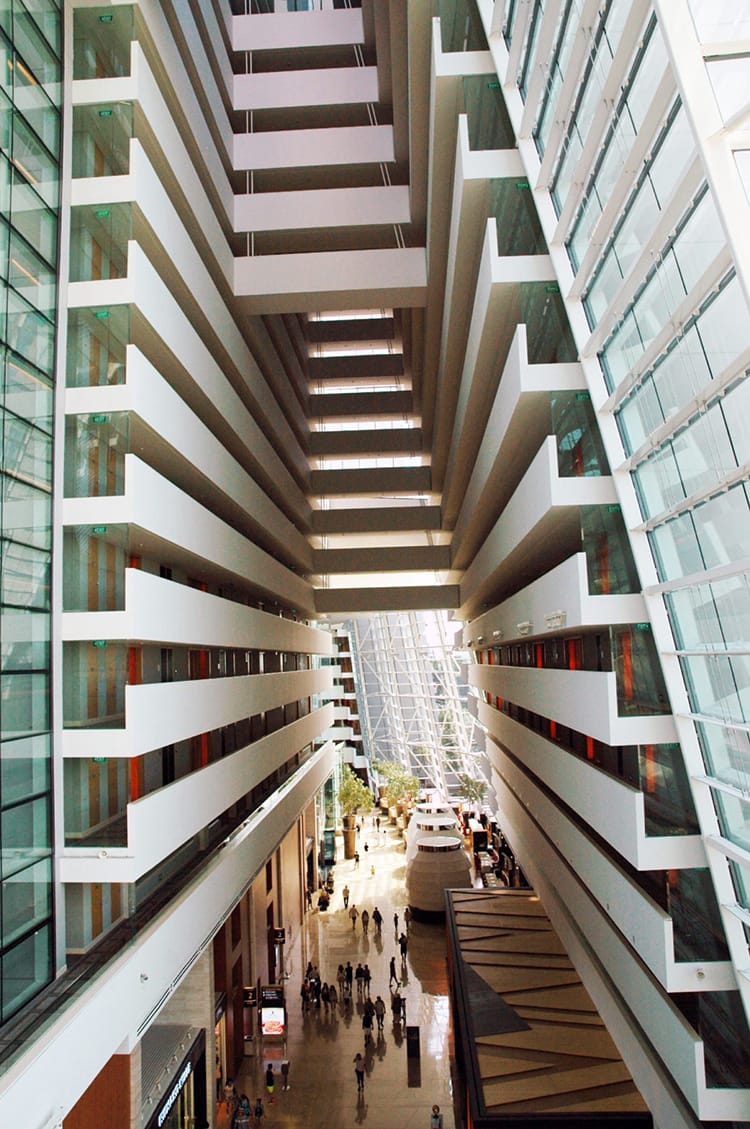 Marina Bay Sands Hotel
---
The Marina Bay Sands may very well be one of the most talked about hotels in the world. It consists of three giant towers with a boat like building on top. The roof, which you can pay to access has a Sky Park with an incredible view of the city. The real draw though is the roof top infinity pool. Unfortunately, only those staying at the hotel can gain access to the pool.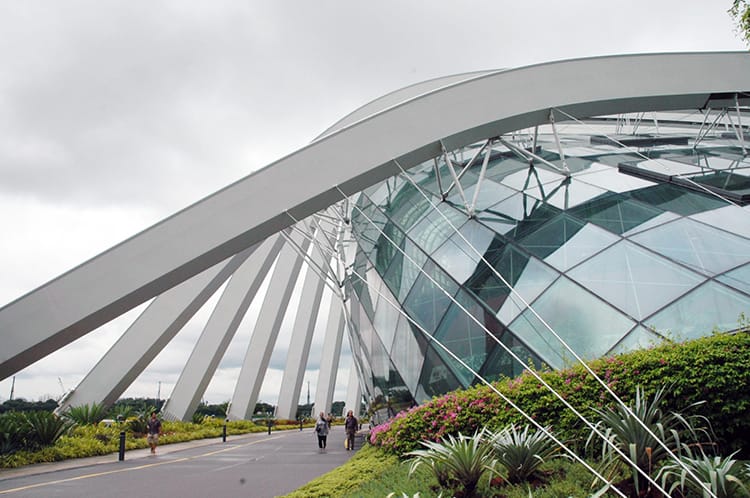 The Flower Dome
---
After getting lost in the mall, and then lost outside, I finally found my way to the gardens. My very first stop was the Flower Dome. I'd really wanted to see the Cloud Forest, but it was closed for maintenance. The Flower Dome is like an indoor botanical garden. For starters, it's air conditioned which is amazing after walking around in the humidity. It's full of all different types of flowers. Some are shaped into sculptures like giant caterpillars, while others just form colorful gardens. It's a really relaxing place to visit with lots of places to sit and contemplate.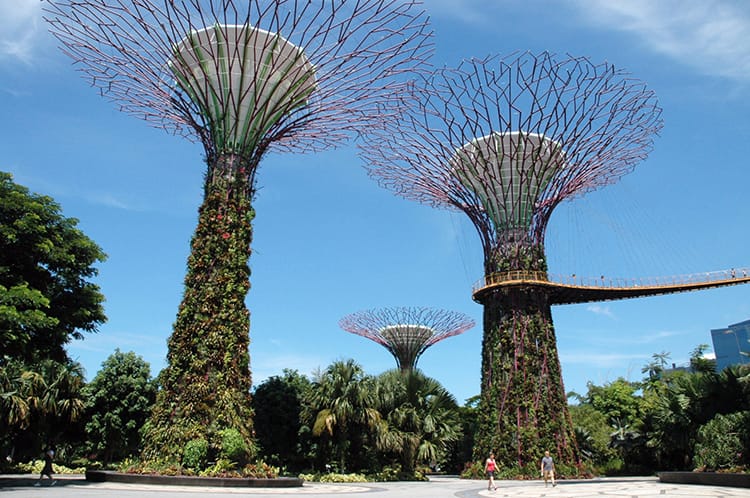 The Supertree Grove
---
I have to be honest and say that I didn't really understand the draw of the Supertrees when I saw photos of them. To me they looked so weird. However, in person, they are absolutely incredible. I couldn't comprehend how large they actually were until I stood beneath them. The bases are covered in real plants which spill out of the structures. The tops, although strange, reach into the sky with metal branches. If it wasn't so hot, I could have stared at them all day.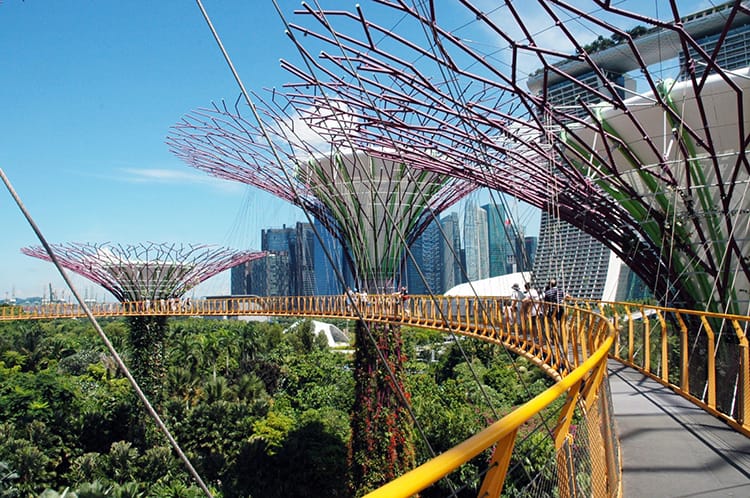 OCBC Skyway
---
The OCBC Skyway is a bridge that connects two of the largest Supertrees. From the ground, it doesn't look that high up, but once you're up there I can assure you it's pretty high. I'm terrified of heights and to be honest this scared the crap out of me. I thought I was fine and then I went to look down at my camera and realized the ground is ever so slightly see through. On top of that, the wind started blowing, and I could feel the bridge moving. I pretty much sprinted across it and had to stop myself from pushing people in front of me out of the way. At each end of the bridge (right next to the tree) felt safe, and I really enjoyed the view from there.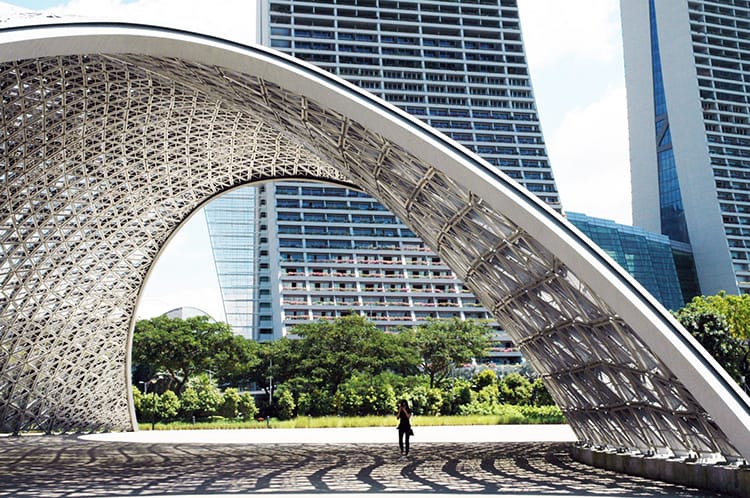 Weird Metal Archway
---
Ok, so "weird metal archway" is not the real name of this next place, but I can't seem to find an actual name for it on any map. If you know what this is called or it's purpose, please add it in the comments haha. I'm not sure it's worth going out of the way for, but I happened to be near it when I went to get on the train and thought it was really cool. I sat under the archway for awhile just watching the sun peak through. No one else was around, so it was great just to relax and sit after being on the move all morning.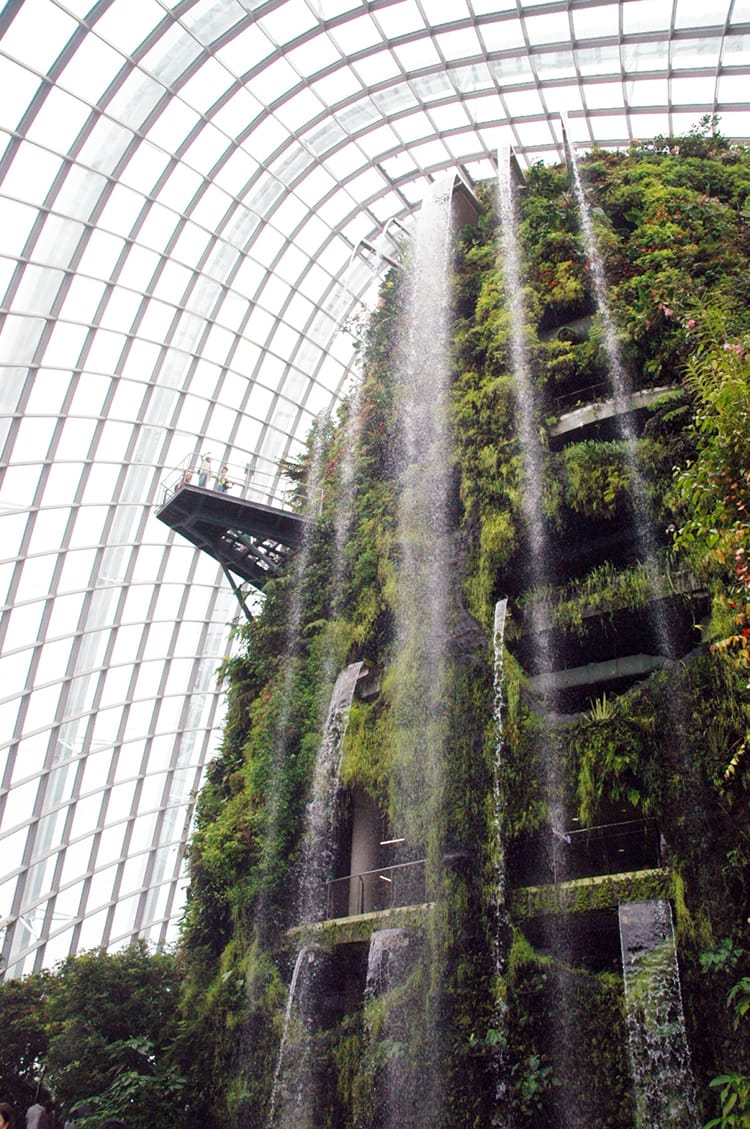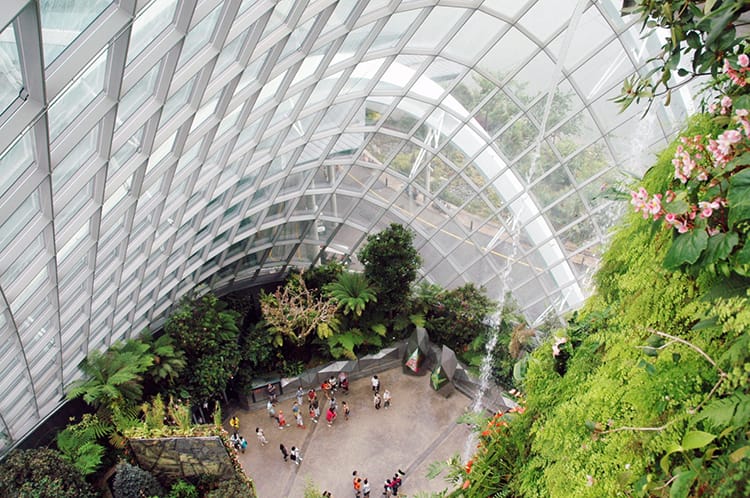 The Cloud Forest
---
Sometimes you see photos of things, and then you show up in real life and it's a total let down. The Cloud Forest is NOT one of those things. Even after google stalking this attraction, it still took my breath away. I could not believe how massive this building is and how beautiful the falls are. The mountain in the middle is completely covered in lush greenery. The walkways again, are slightly terrifying because they are so high up, but they were less scary than the OCBC Skyway. I could have spent all day in this dome. It's definitely not to be missed.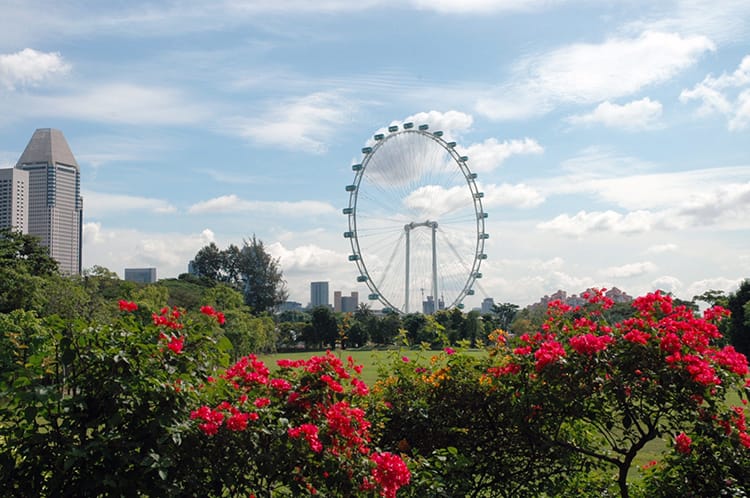 The Gardens
---
If all of that isn't enough, there's a giant park surrounding all of these beautiful sights. You could spend a whole day just getting lost in the Gardens. Each one has it's own theme. There are ponds, sculptures, and so much more. It's a lot to walk, so you can also do a tour in a vehicle, if you're as exhausted as I was after seeing everything else.
If you're visiting Singapore, I definitely recommend spending a whole day at Gardens by the Bay. It's really one of the coolest places I've visited and everything is so unique. Which place listed above would you love to see most? Share in the comments!
---
Looking for a hotel in Singapore?
---
You might also like…