I'm in Ayutthaya, a small town about two hours north of Bangkok by train. I'd seen photos of the Ayutthaya temples on Instagram, and I have to be honest with you, I wasn't really sold on it. First of all, everyone took the same three photos, and so I was sure that there were only three things to see from one specific angle. Second, most people made this stop into half a day trip on their itineraries making me think it wasn't even worth staying here for a night.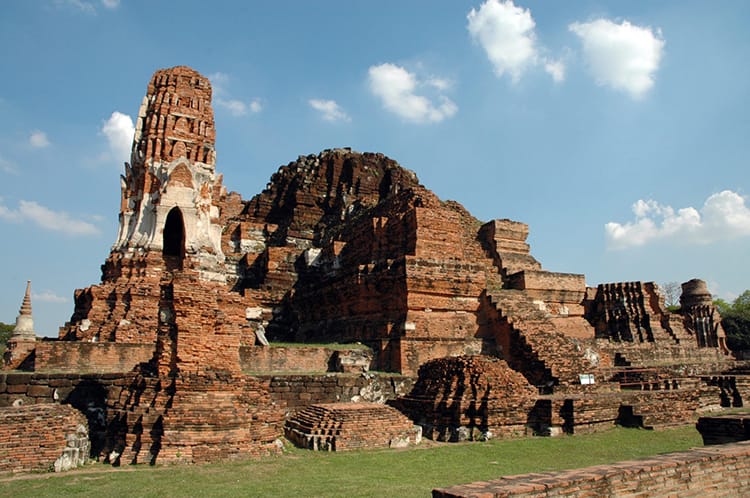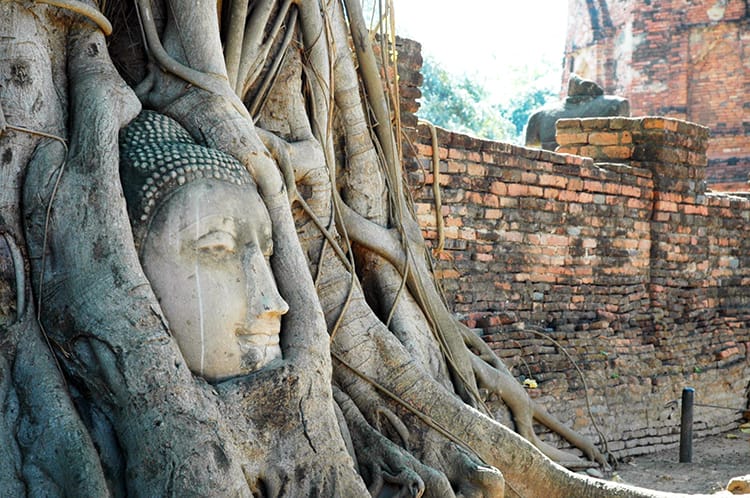 Well, those people were wrong. I have to admit that photos don't do this place justice. Even looking at the pictures I took today, I feel let down by them. There's no way to understand the scale of these temples without seeing them in person. It's sort of humbling to see how small we are when facing down a temple so large and beautiful, even in ruin. If only we could all age with such grandeur. Meanwhile in the U.S. a 25 year old girl is crying over her first crows feet and booking botox. But I digress.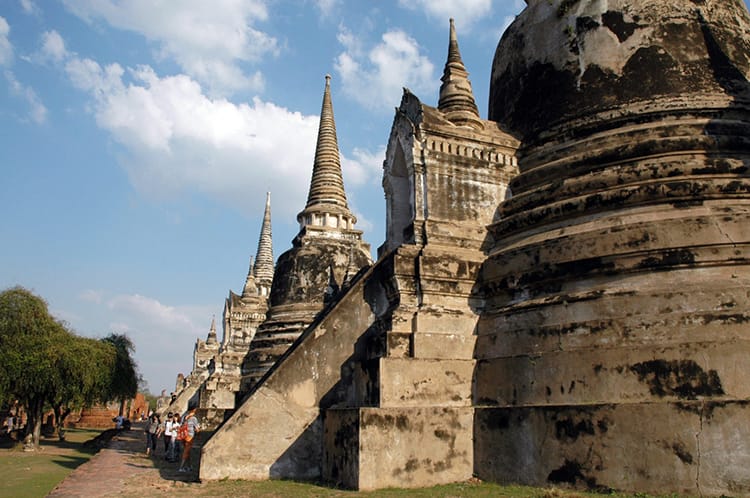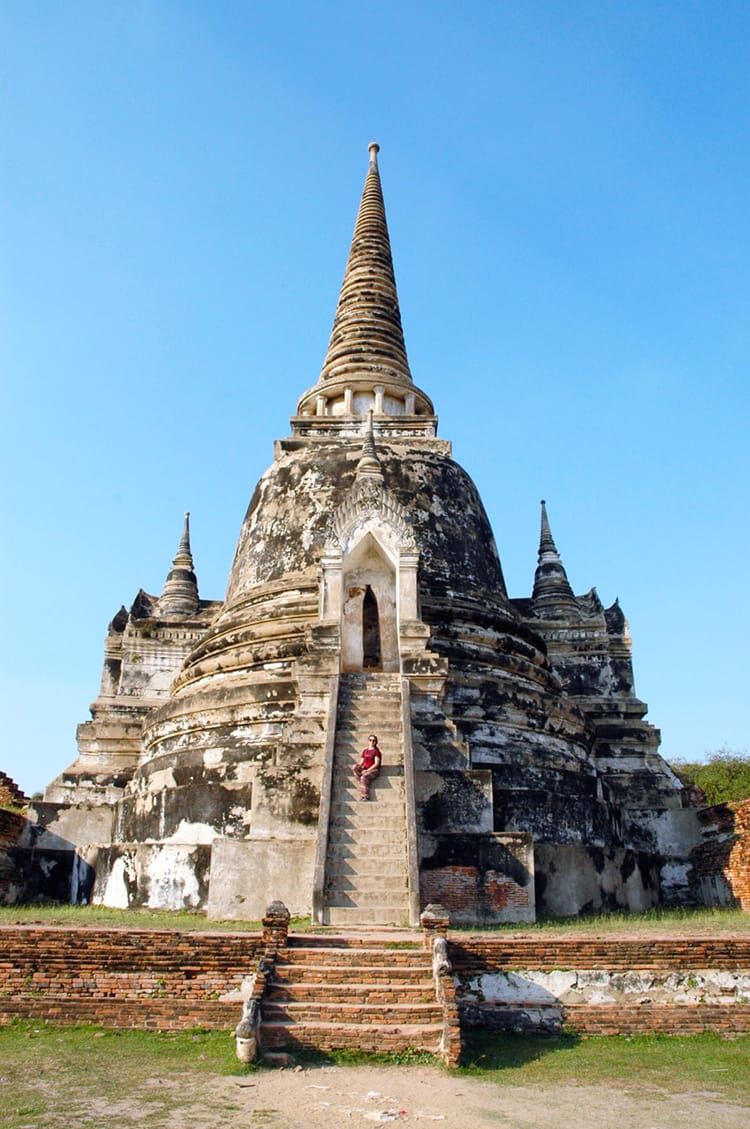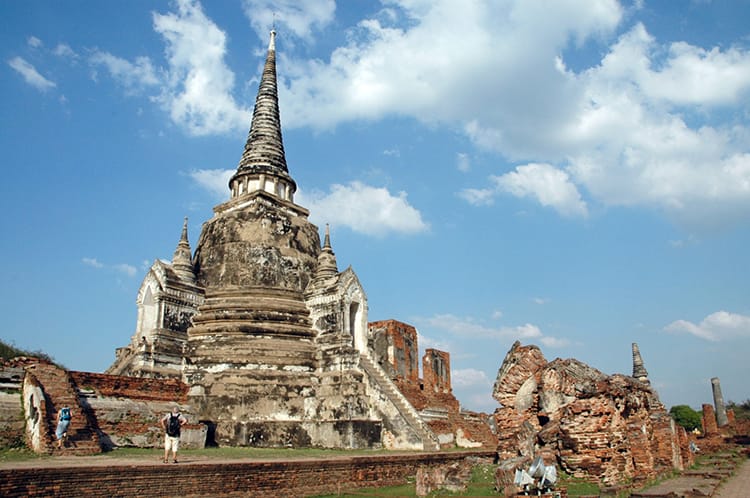 The Ayutthaya temples are breathtaking, and I can't believe I almost skipped this little gem of a train stop on the way north to Chiang Mai. I've been surrounded by skyscrapers for the last 8 years. You would think I wouldn't be in awe of something simple because it's big. And maybe that's not all of the allure. Maybe it's how old they are and the history. Or maybe it's because they are in the middle of nowhere and so they seem larger. Maybe it's the calm feeling that washes over you knowing that this is a place of worship. I guess it's hard to say what really makes us speechless. If it was easy we wouldn't be speechless would we?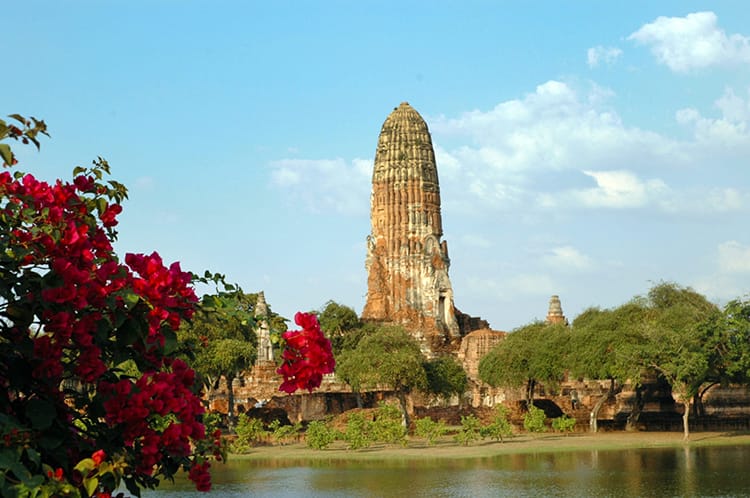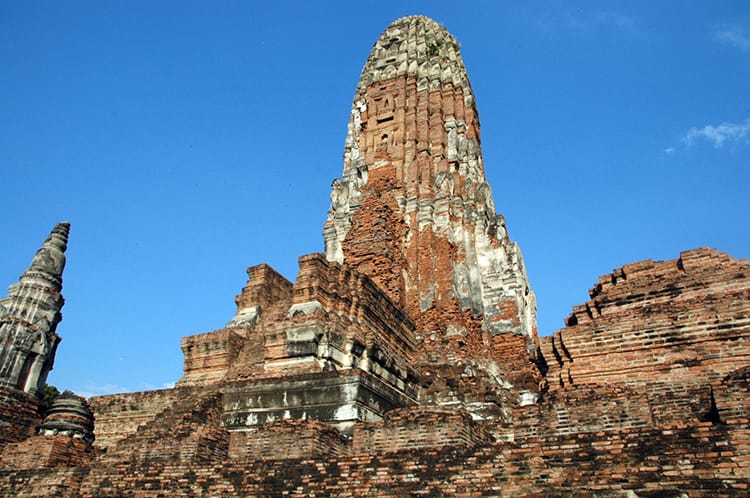 Since I arrived on the train and checked into my hotel around noon, I didn't get to see all of the temples in Ayutthaya. To be fair, it would probably take a lot more than one day to see everything, so I hit the main ones. I got to see four altogether although I did walk by a few smaller ones without taking photos. Being able to spend a day and a night here was pretty great. I always hate feeling rushed. Plus it breaks up the 9 hour trip to Chiang Mai. To be honest, I'd happily spend another day here if my schedule wasn't already booked for the rest of the week. In fact, I might plan to stop here on the way back.
Thinking of visiting Ayutthaya? Leave any questions in the comments!
Check out my post on Thai Railways for info on how to get here!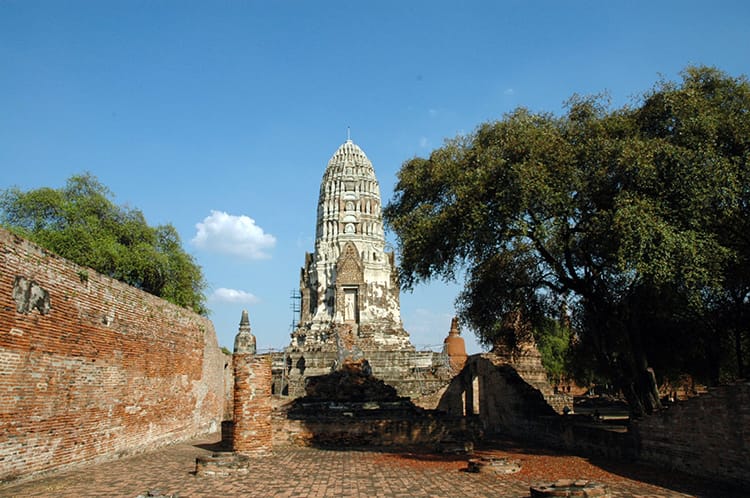 Looking for a hotel in Ayutthaya?
---
You might also like…