Arriving in Beding, Nepal was a bit of a surprise. We'd been walking for hours and most of the villages on the way to Tsho Rolpa Lake were just a single building with no actual village nearby. Beding, however, is a small city set along the Rowaling River in the mountains. Since we found so little information online before doing the Tsho Rolpa Trek, I wanted to provide some basic information about each of the villages along the way to help future trekkers navigate better.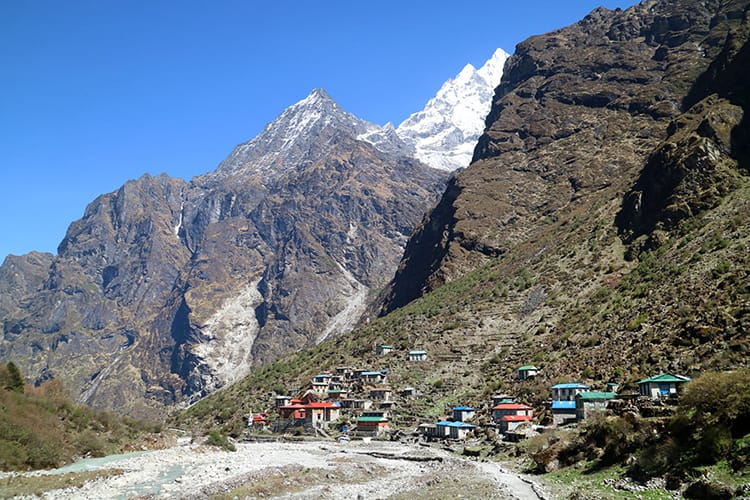 Brief History of Beding
---
Since Beding is a mountain village, there isn't a lot of information available on the history. The village is made up of about 70 homes set near the river on the way to Tsho Rolpa Lake. The lake is a famous pilgrimage site and is considered holy in Nepal. The area, which is mainly Buddhist has two monasteries. The old one is located on the side of the mountain and requires a strenuous climb uphill. It was used until they closed it down after the earthquake. The second newer monastery is located right along the river and is easy to visit.
An interesting story about Beding is that the area is a no kill zone. This means that no one can kill animals in the region. Anyone caught killing an animal or buying/selling meat will receive a $500 fine. Around 2009, Guru Rinpoche put this law into effect. Approximately 5 years later, he rescued 108 yak and brought them to the area to be free. Locals don't even use the animals' milk. The only thing they use from the animals is their poop. Yak and cow poop are dried and used in lieu of firewood (no, it doesn't smell). Sheep poop is used as fertilizer for growing potatoes. This area is one of the few places where you can see yak roam free.
---
Beding, Nepal Teahouses
---
Number of teahouses: At least 3 (possibly more)
We stayed at: Gaurishankar Himalayan Hotel & Lodge
We checked out three different teahouses in town. Gaurishankar Himalayan Hotel & Lodge was the nicest. It's run by two young women who are sisters. One has a young daughter who is the cutest little kid. If you play Bollywood music she might even show you her dance moves. The hospitality here was amazing, and I found them to be extremely kind. The rooms were clean and the toilet is close by, so you don't have to walk up and down stairs at night. They also have a western toilet which was a bonus. We stayed here one night on the way to Tsho Rolpa and one night on the way back.
Price of room: 500 rupees (approximately $5 USD)
Price of vegetable dal baht: 500 rupees (approximately $5.00 USD)
WiFi: No
Electricity: Yes
Toilet Situation: Western toilet
Showers: Buckets of hot water available for a fee
NTC Service: Limited Cell Service
---
Beding, Nepal Overview
---
Major ethnicity: Sherpa
Major religion: Buddhist
Language: Nepali & Sherpa
Population: 280
Altitude: 3,721 m (12,208 ft)
Oxygen Concentration: 65% (compared to 100% at sea level)
Location: Beding is located in the Gaurishankar Conservation Area which is in the north-eastern part of Central Nepal. It's 21.6 km (13.4 miles) from Chhetchhet which is the closest village with road access.
Best Time of Year to Visit: October, November, April, and May – If you visit outside of tourist season, the teahouses may be closed. Many locals leave during the winter because it's too cold, and there are not enough tourists. Locals do stay in Beding during monsoon, but it's very dangerous to travel that time of year and even the locals don't dare to cross the rivers.
How to get there: Beding is part of the Tsho Rolpa Trek, Rowaling Valley Trek, and the Tasi Lapcha La Trek. It takes an 8-10 hour drive from Kathmandu and 3-5 days of walking to reach the village of Beding.
What to eat: Because the area is mostly Sherpa, it's best to try authentic Nepali or Sherpa food. Dal baht is popular along with Thukpa (Tibetan noodle soup) and Thongba (millet wine). It's forbidden to kill animals in this area, so you should not try to order meat.
---
Things to do in Beding
---
Beding is set in the mountains with amazing views. Tsho Rolpa Lake is a 1-2 day walk. Dudh Lake is also a 1-2 day walk. The area is a training site for mountaineers who want to practice or acclimate before expeditions or practice ice climbing. There's an old monastery (Rowaling Sanga Chhyoling Gumba) set in the cliffs which makes a wonderful but steep day hike. You can also spend time wandering through town and visiting the new monastery which will begin hosting retreats. This area is a sanctuary for animals like yak, cows, and sheep. Plus, you can ask locals if they've seen the infamous Yeti as a few villagers will have some wild stories to share.
---
Beding Photography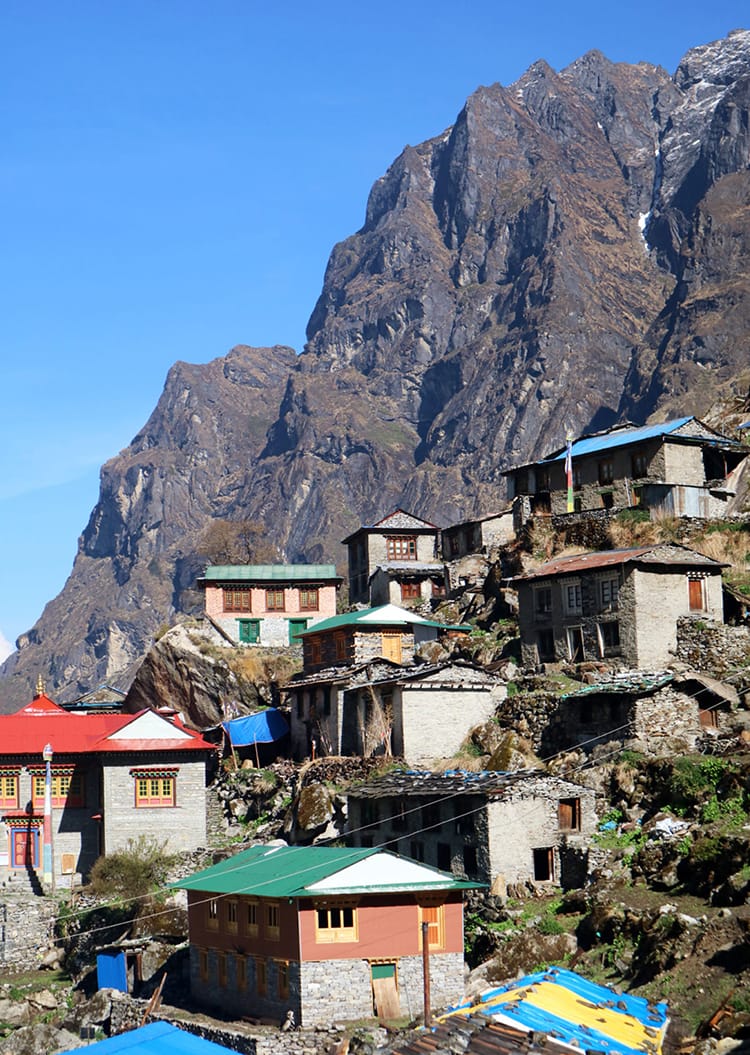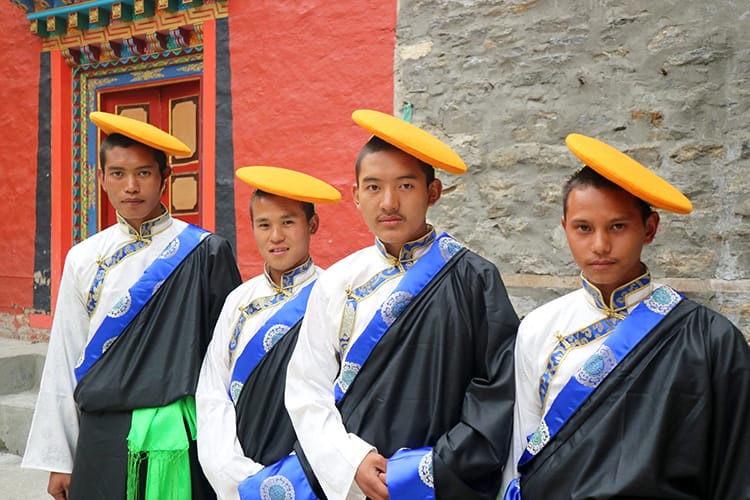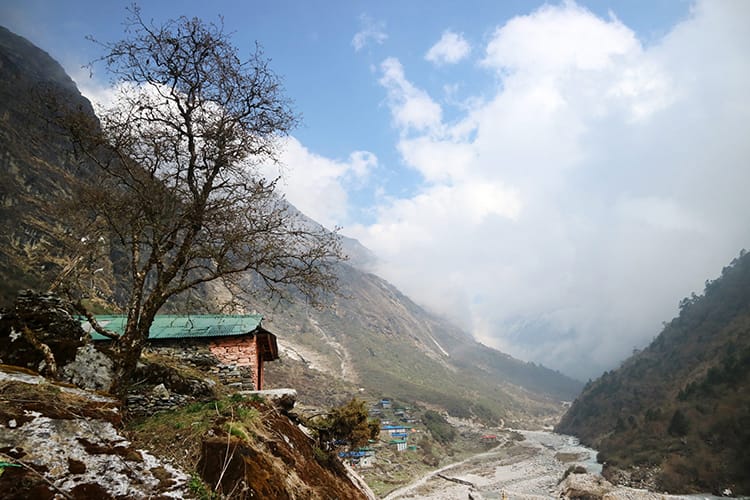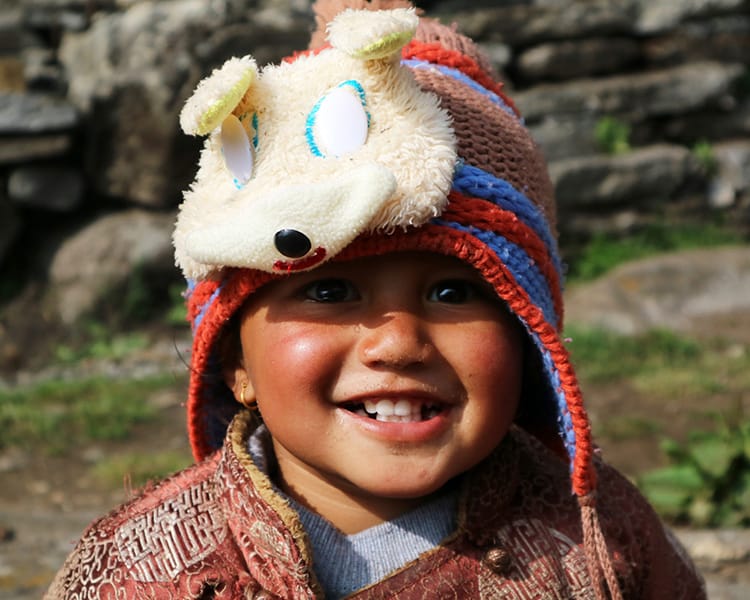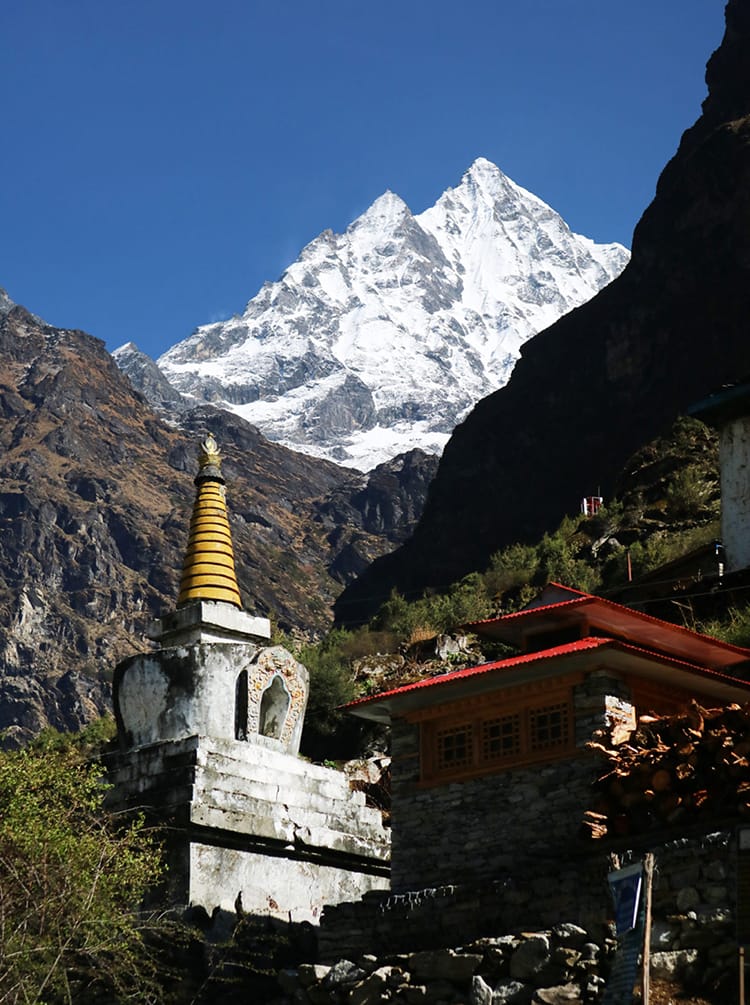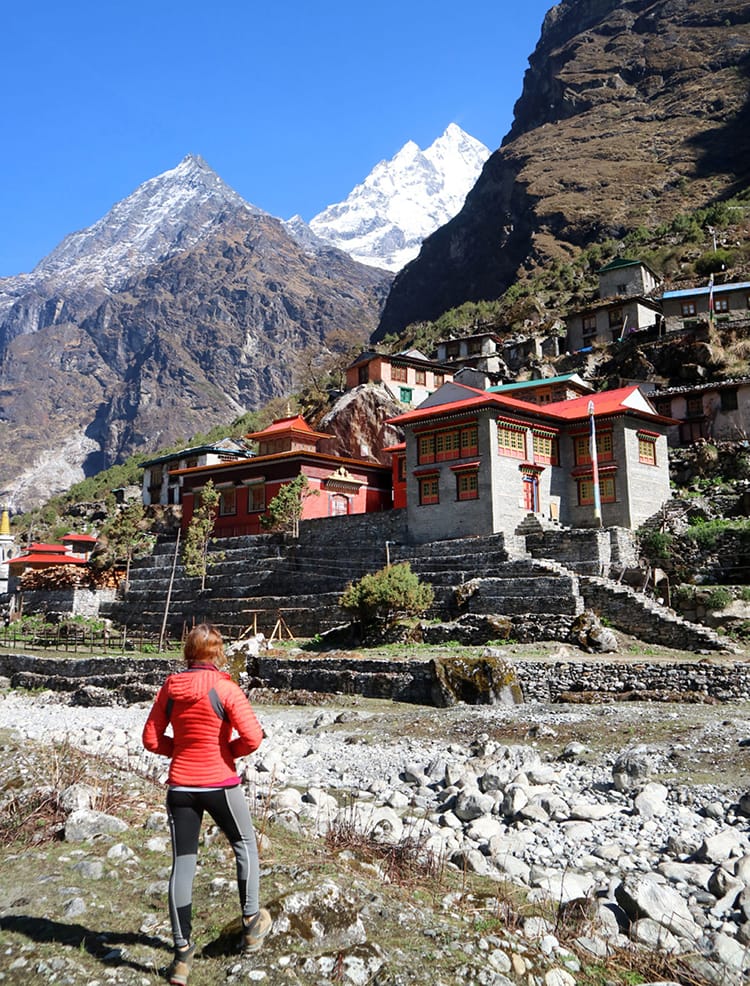 ---
You might also like…