Before arriving in Siem Reap, I'd heard mixed reviews about Tonle Sap Lake. Some said it was beautiful, while others described it as a tourist trap. After talking to a few people, I felt deterred in going. At the same time, I had planned a few extra days in the area and was a little tired of temples. My friend Kam suggested we rent bikes and head toward the lake, but skip the boat rides and tourist attractions that waited at the other end. Sometimes it's the journey and not the destination that means the most.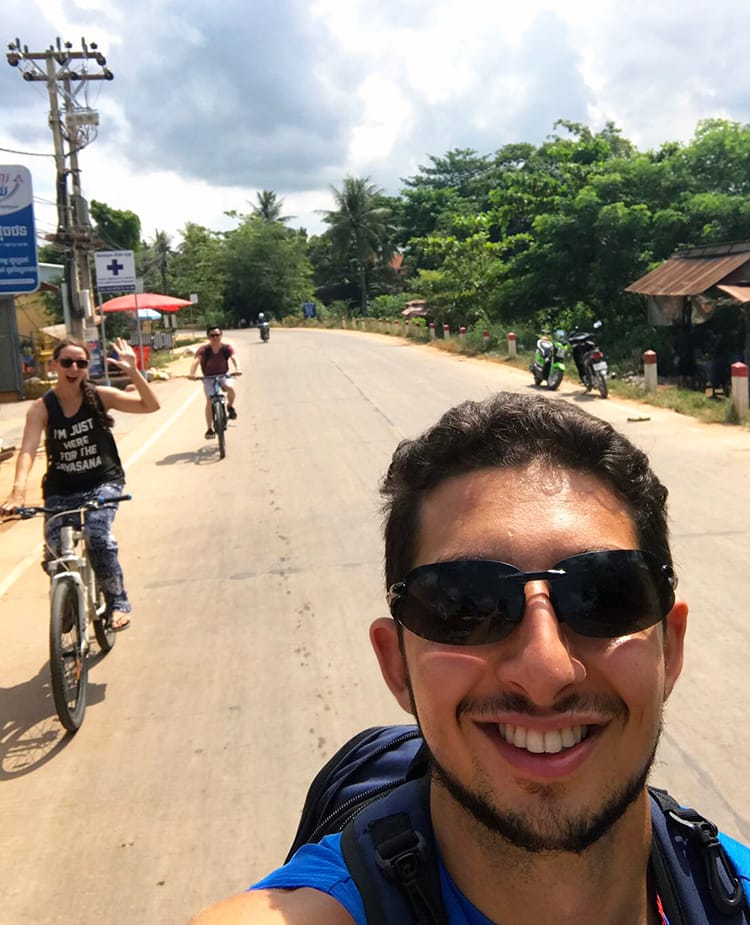 We rented mountain bikes from my hostel for $6 a piece and headed out of the city. Luckily, we only had to take one road straight to the lake which made navigation super easy. I was a little nervous to be on a main road on a bike, but Cambodians actually drive in a very organized manner. Bicycles stay to the far right. Next to them are motor bikes, then tuk-tuks, and then cars. People don't honk, and they are patient if you are passing someone.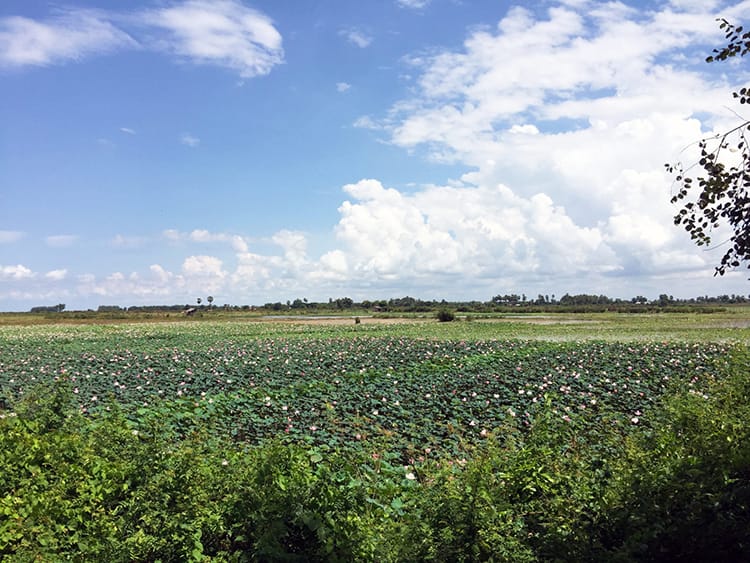 We biked through the countryside passing beautiful lotus fields and rice paddies. It was nice to get out of the city and see how locals really live. We stopped a few times for photo ops and water breaks. There isn't a lot of shade so I'd recommend a hat and lots of sunscreen.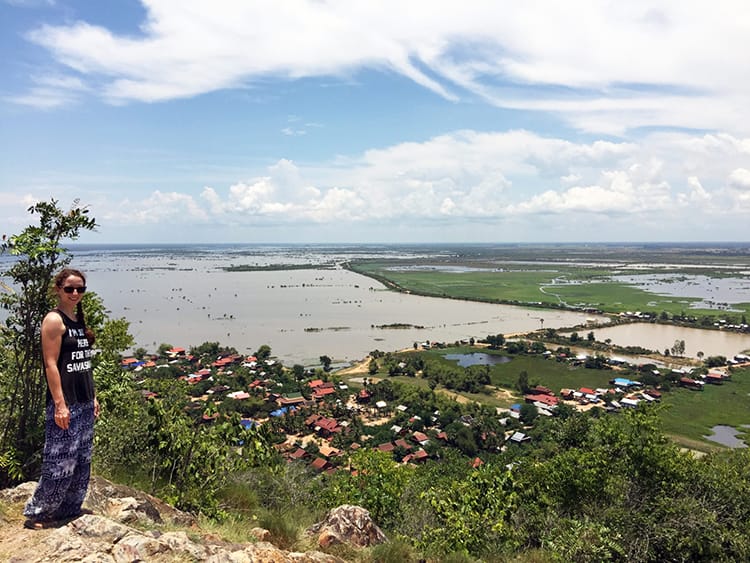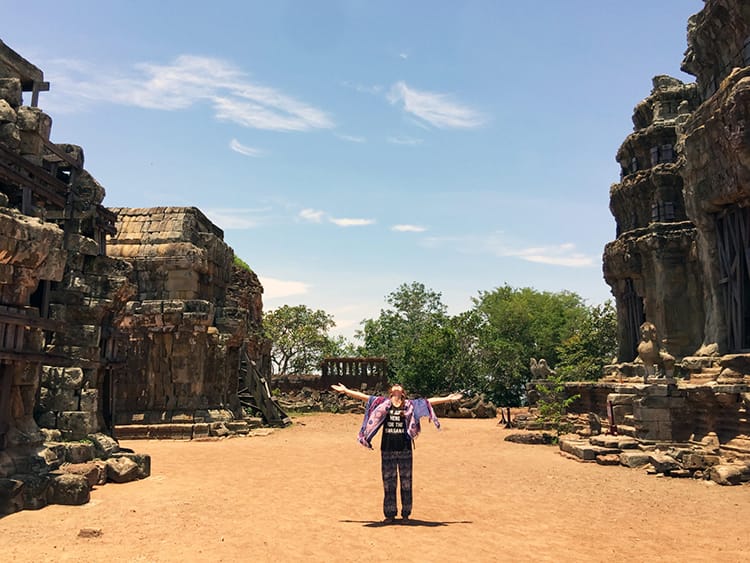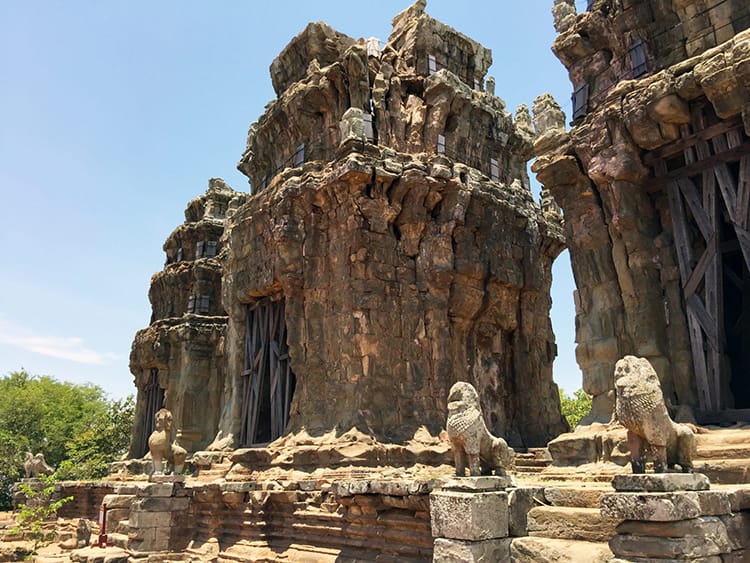 My hostel recommended we stop at a "mountain" along the way. We realized the mountain was really more of a large hill, but in an area that is completely flat it boasted some pretty impressive views. There is a temple (Wat Knang Phnom Krom) on top, so you can either use a day of your Angkor Wat pass or bribe the guard with cash to avoid getting a stamp on your pass. I've heard people pay between $3 and $5.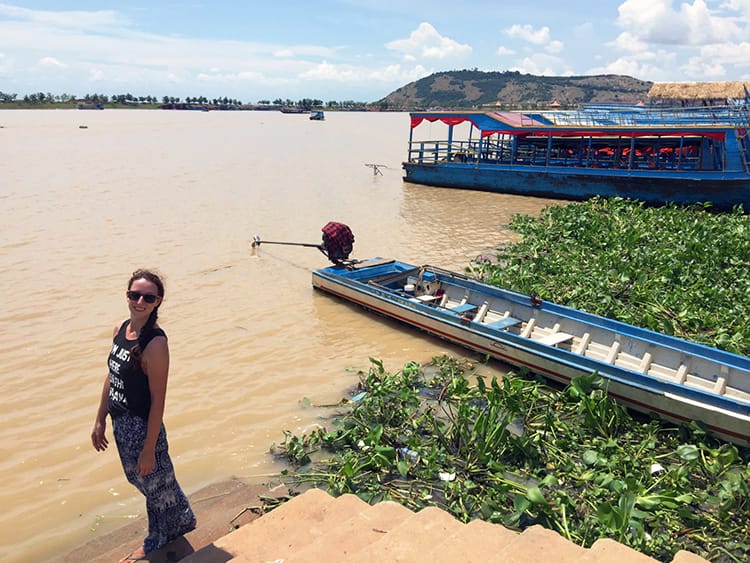 The bike ride here alone is really nice, and I'm not sure it's really worth biking to the lake if you don't intend on doing a boat ride. For us, it was a nice way to get some exercise, but the lake entrance isn't impressive. There is a checkpoint at the lake where you can't go any further unless you hire a boat. I'd heard of at least two people getting scammed on the boats, so please be careful if you take this route. We stopped to enjoy the view and take some selfies and then headed back towards the city.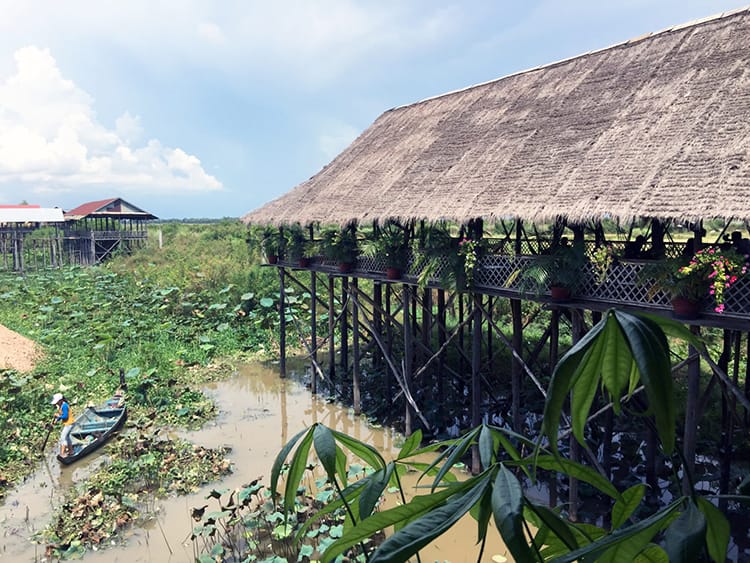 On the way back we decided to stop at one of the many restaurants we saw on the way. There were a few with hammocks overlooking the rice fields. We grabbed some drinks and traditional fish amok for lunch. The food was great, but it was really the relaxed atmosphere we loved. We chilled for an hour or more before finishing our ride back in the city.
I'd love to hear if anyone has done this bike ride or the boat tour. What was your experience? Spill in the comments…
---
Looking for a Hotel in Siem Reap?
---
You might also like…