Before leaving for Everest Base Camp, I had so many questions. One of the big ones was how much does the Everest Base Camp trek cost? Specifically, how much money should I bring for food? Although there is an ATM in Namche Bazaar, it's nearly impossible to get money out once leaving Kathmandu. I didn't want to carry too much, and I definitely didn't want to run out too early. My tour agency recommended I bring $600 for food which seemed pretty steep to me. I'd spent only $800 the entire month I spent in Nepal including accommodations and tourism. Note, that I did the Gokyo Lake route which was 18 days. I decided to keep track of all of my expenses so that I could help the next person plan.
---
Everest Base Camp Trek Cost: Food Budget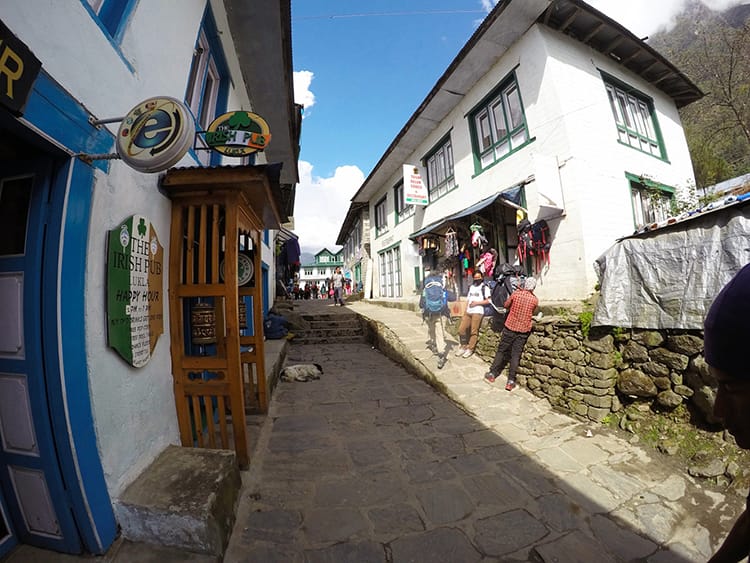 Total Spent on Food – $407.85
---
Since I'm on a tight budget, I really chose the cheapest things on the menu. If you want more freedom, I'd recommend taking my advice with a grain of salt. That being said, I got sick halfway through the trek, and when I wasn't feeling well, I threw my budget out the window and ordered whatever I wanted. Before getting sick, I was ordering chow mein and fried rice without any protein. I was often hungry after just an hour. I'd recommend adding a little to your budget so that you can have enough fuel to stay healthy and to increase your energy. Paying a little more to have a fried egg thrown into your rice will go a long way.
Breakfast – $129.55
Lunch – $117.50
Dinner – $160.80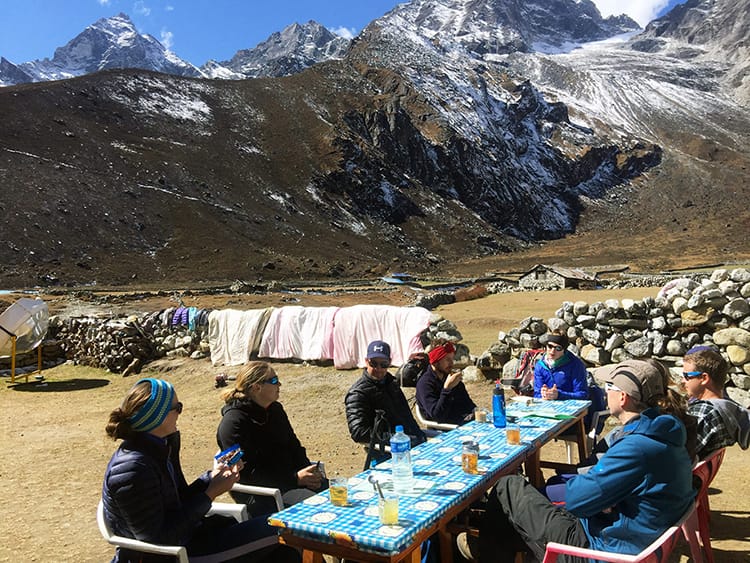 ---
---
Average Spent on Food Per Day – $22.66
---
I was actually surprised by how much breakfast costs per day in the Everest Region. At a lower altitude, breakfast only costs $1.50 and you get a giant plate of food. Since Everest is a remote area, supplies are flown in on a helicopter or carried up on a person's back. As you can imagine, this makes the food really expensive. Simple things like two eggs costs close to $2 and toast, coffee, and other items were sold separately.
Breakfast – $7.20
Lunch – $6.53
Dinner – $8.93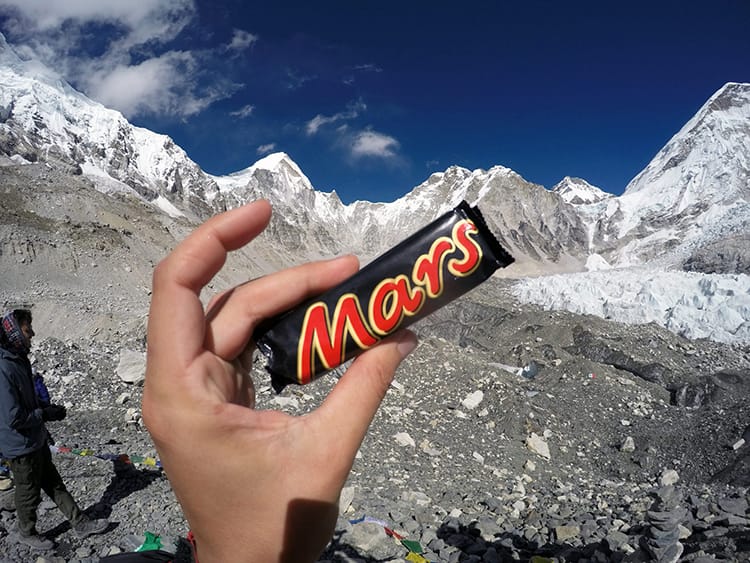 Range of Prices on the Everest Base Camp Trek
---
The prices will increase as you rise in altitude. At first, this will be annoying, but once you see the porters who carry everything on their backs, you'll understand the price increase. In some areas, it's impossible to grow anything and very little livestock can survive.
I'd highly recommend bringing a water filtration system so that you don't have to spend money on bottled water. It also helps to save the environment if you don't dispose of plastic bottles every day. At altitude, you need to drink about 3L per day to avoid altitude sickness, so it can get very expensive.
Dal Baht – $4 to $7
Chow Mein – $2 to $4
Eggs – $2 to $4
Toast – $1.50 to $3
Hot Water – $0.50 to $1.50
Tea/Hot Chocolate – $0.60 to $3.00
Candy Bars – $2 to $4
Bottled Water (1L) – $1 to $5
---
---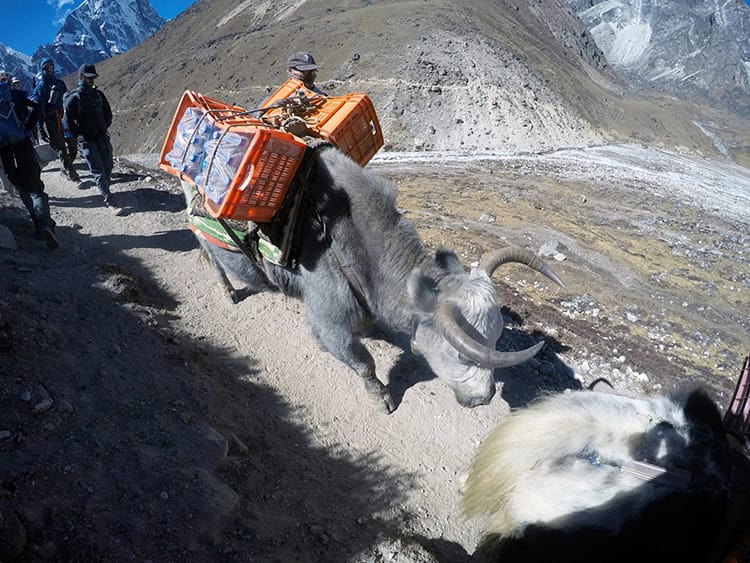 I would definitely recommend taking the $600 my trekking company recommended. Besides food, I needed to buy things like throat drops, toilet paper, hand sanitizer, etc. that I had run out of on the way. It also costs money to charge your phone, do laundry, and shower. I never felt like I was running low on money which was good. Again, I kept to a tight budget, but I know people in my group who spent $50 easily each day.
Have you trekked Everest? What did you spend each day?
---
You might also like…