It seems like everyone has different opinions on what it costs to travel in different countries. While I'm usually really good at staying on a budget, I didn't do so great with my backpacking Singapore budget. In most of Southeast Asia, I've budgeted for $30 a day including everything. I knew Singapore would be more, so I set aside $50 a day. To be honest, this is probably doable, but I spent closer to $60 a day.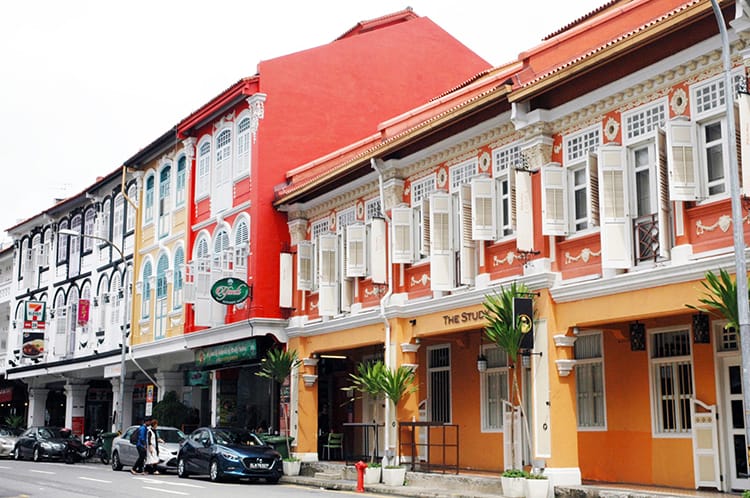 My Itinerary
---
7 nights in Chinatown – Singapore is so small that there is no need to travel around from hostel to hostel. You can pretty much take the subway (MRT) anywhere you want to go in the country. Yup, it's small enough that you can ride the subway from one side to the other. My hostel was on the expensive side but it was close to the train and food, and it had good reviews. Here's my round up of what I spent over the course of 7 days.
---
Itemized Prices Per Day in Singapore
---
Breakfast $4.08 – Breakfast wasn't included with my hostel so I ended up spending a lot more on breakfast than I would have liked.
Lunch $7.88 – Lunch seemed to range in price from $4 to $13. There were a lot of drinks I wanted to try in Singapore, so I spent more than I normally would by ordering a tea, coffee, etc. with my meal.
Dinner $11.36 – Dinner seemed the most consistent. It ranged between $8 and $12 per meal.
Shelter $24.86 – Even a cheap hostel in Singapore is fairly expensive. This hostel cost more than double what I've spent in other countries in Asia.
Transportation $1.65 – I tried to walk around the city as much as I could. At some point I was too tired and gave in to public transportation. It was worth every penny.
Tourism $8.33 – Tourism is actually fairly cheap. I did the Singapore Flyer, Skyway, Cloud Forest, Flower Dome, saw a movie, and more. There wasn't much out of my budget in the tourism department.
Other $4.63 – This was money spent on items not listed above. Mostly it was laundry, souvenirs, postcards, and my SIM card.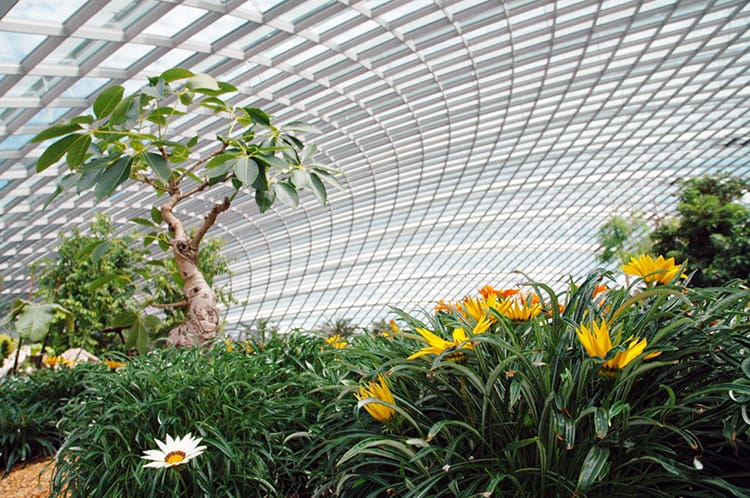 Itemized Total Spent Over 7 Days
---
Breakfast – $24.49 (over 6 days)
Lunch – $47.25 (over 6 days)
Dinner – $79.49
Shelter – $174.02
Transportation – $11.53
Tourism – $58.32
Other – $32.43
Total – $427.53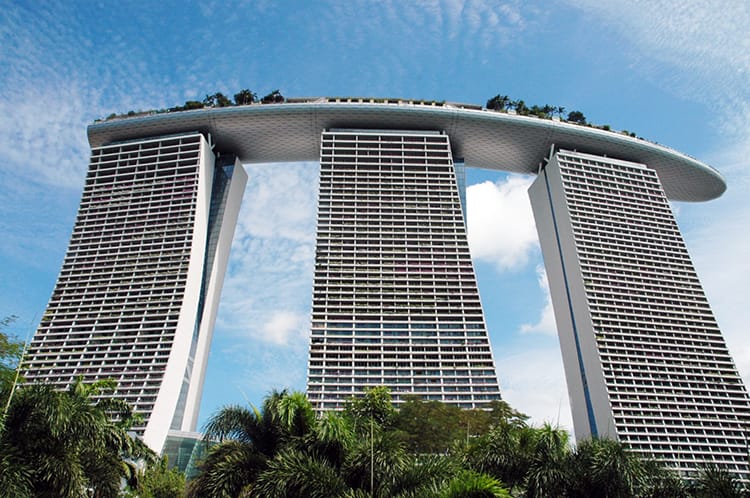 Average per day – $61.08
---
Now $427.53 might not sound like a lot for a week long vacation including the hotel, food and tourism, but it's almost as much as I spent over 18 days in Thailand. I know a lot of backpackers only stay in Singapore for a few days, but there was so much to do and see that I'm glad I stayed longer. If I were to do it again, I'd choose a hostel that wasn't as nice, and I wouldn't order so many drinks with my meals. Sticking with water instead of paying $3 for specialty teas would have been smarter. All in all I came in above my $50 a day backpacking Singapore budget, but I was really happy with everything I spent my money on.
Have any questions about the cost of things in Singapore? Ask in the comments!
---
Looking for a hotel in Singapore?
---
You might also like…