I love trying new and exotic foods, but something that's always difficult is knowing what to order. When you have a limited time visiting, you want to know the best things on the menu. Lucky for me, I had a little help from my best friend who happens to be from Singapore. She gave me a list of things to eat in Singapore and the restaurants I had to try them in. I figured I'd pass on my knowledge to those who want the inside scoop.
---
The Best Things to Eat in Singapore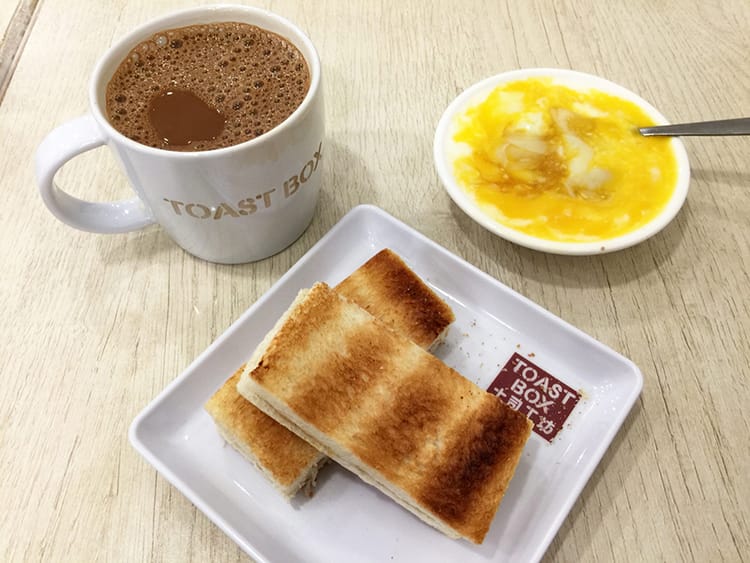 Kaya Toast
This breakfast meal is a little hard to figure out but delicious once you do. Crack your two soft boiled eggs over a bowl and add a little soy sauce. Then stir them up. The toast will have a ton of butter on it and kaya which is a coconut spread. Dip your toast in the eggs and enjoy! You can get kaya toast all over Singapore although I recommend getting it from Ya Kun Kaya Toast. I also had it at Toast Box, but the eggs there were a little too runny for me.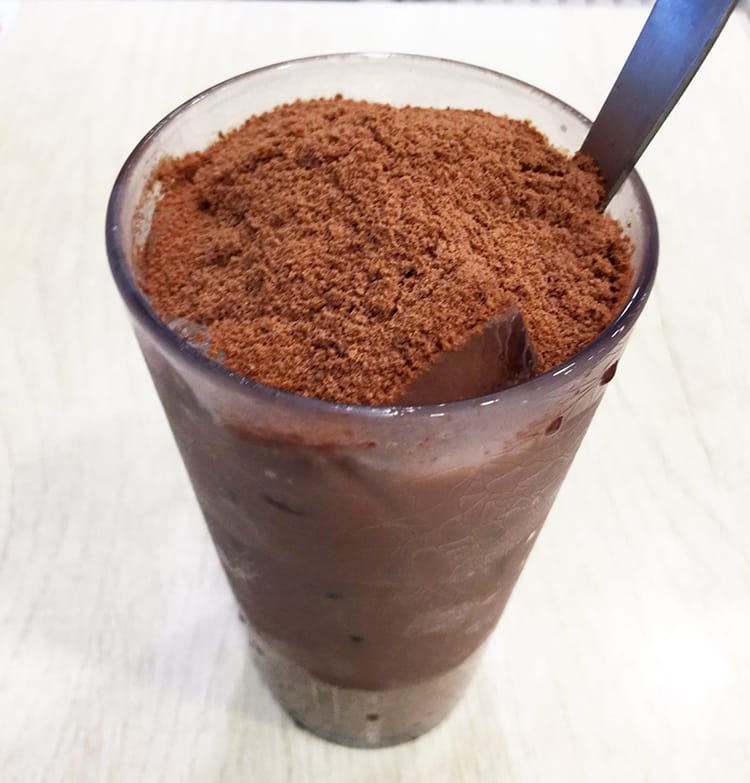 Milo Dinosaur
A milo dinosaur is kind of like an iced chocolate milk with a ton of chocolate powder piled on top. It's a popular drink in Singapore and Malaysia. You can get it at hawker stalls or coffee shops. It's super sweet so I'd recommend it as a treat and not necessarily with a meal.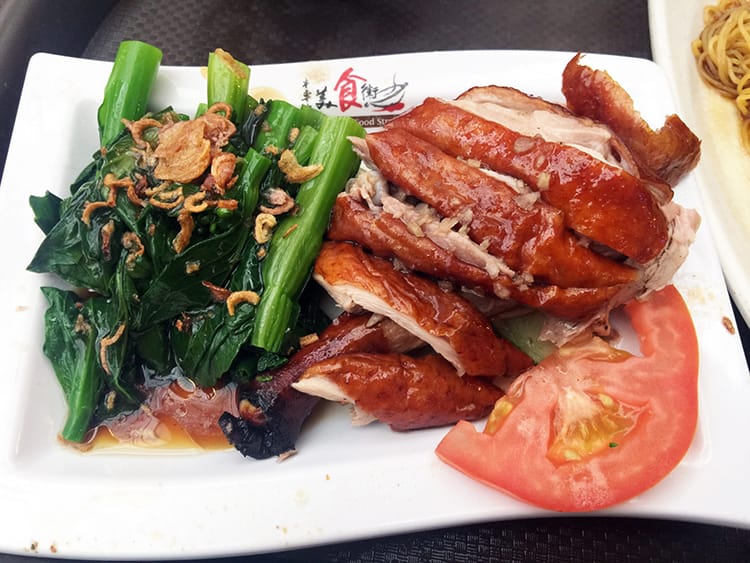 Chicken Rice / Noodle
This is pretty much exactly what it sounds like. You can get chicken rice or noodle. I personally preferred noodles. It's topped in delicious soy sauce. The best place to get it is Hong Kong Soya Sauce Chicken Rice which is located in Chinatown. It's a hawker stall that has been Michelin-starred. If you don't want to wait on line, you can get this from most hawker centers. This was probably my favorite thing to eat in Singapore.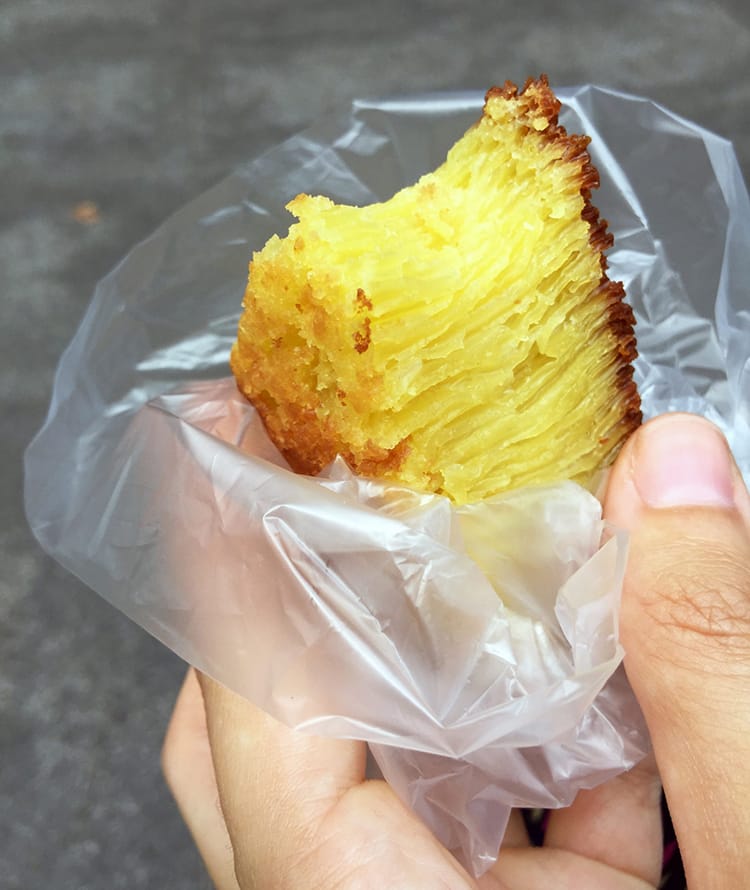 Kueh Ambon
Kueh Ambon is a pastry. It happens to be my best friends favorite snack, so I went on an hour search for a place called Bengawan Solo. Unfortunately, it was inside one of Singapore's many malls and there was no indication as to which building or floor it was on. When I finally found it, I can say it was definitely worth trying! It's kind of dense and yet light at the same time since there are pockets of air inside.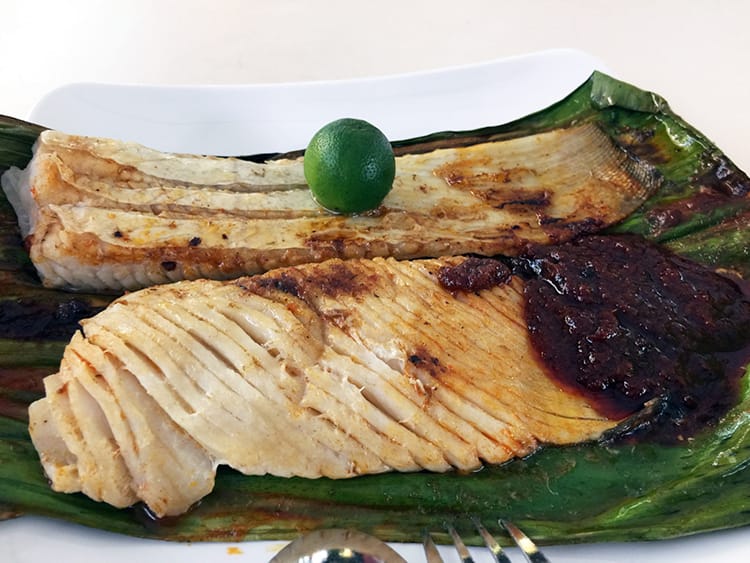 BBQ Stingray
Stingray is for sure something I've never tried or even seen on a menu. I felt a little bad eating it because I love petting stingrays at the aquarium. Any fish that waves to me is pretty cool in my book. This dish is served very spicy, and I'm a wimp, so I asked for the sauce on the side. Without the sauce it was pretty bland and tasted like an unseasoned white fish (like cod). If you're into spicy food it's worth a shot, but if not I'd probably pass on this. You can get it at most hawker centers. I had mine at the Newton Center.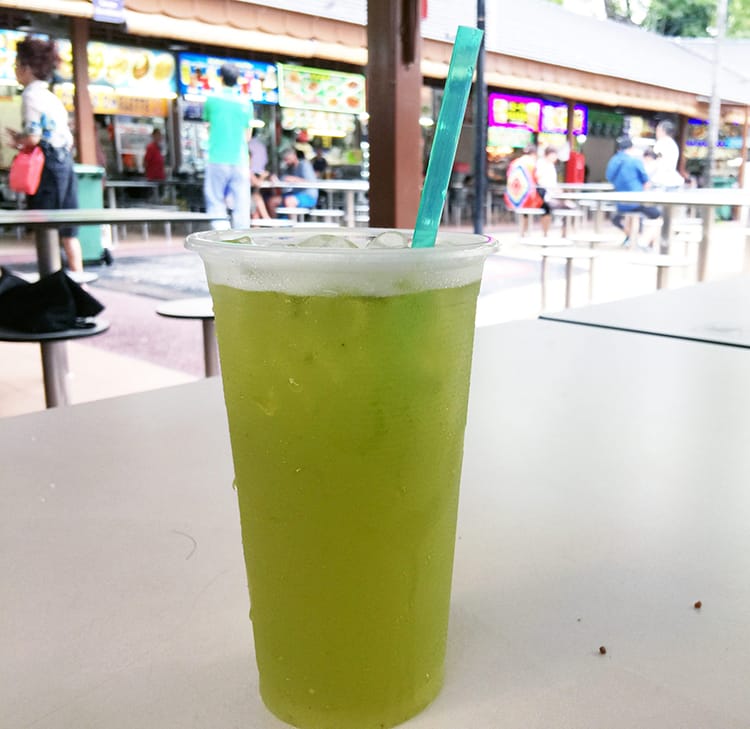 Sugarcane Juice with Lime
Sugarcane juice is kind of like drinking sugary water. Add a little lime and it's like a really fresh non-carbonated sprite. It's super refreshing on hot days and gives you a little sugar boost when your lagging. You should be able to find this at most food stalls that serve drinks.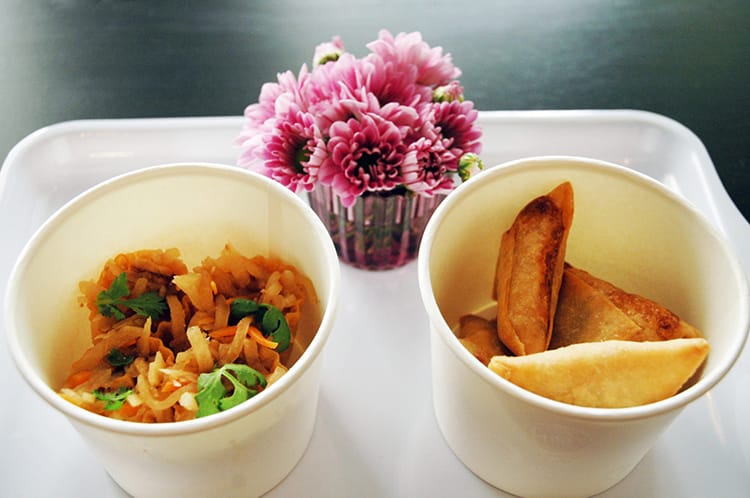 Kueh Pie Tee
I ended up walking into a very fancy restaurant by mistake and began talking to the owner. He very kindly recommended the restaurant next door for a more "lunch like" meal. He recommended I try kueh pie tee without chili. These were so delicious! They were basically little flaky dough cups filled with cooked veggies and topped with cilantro. Pictured on the right are samosas.
Iced Teh Melaka / Iced Kopi Melaka
No one actually recommended I try these but they looked delicious, so I did. This is basically cane sugar, milk, and either coffee or tea with ice. It's a little sweet but so delicious. I forgot to take a picture of both but they're also very pretty.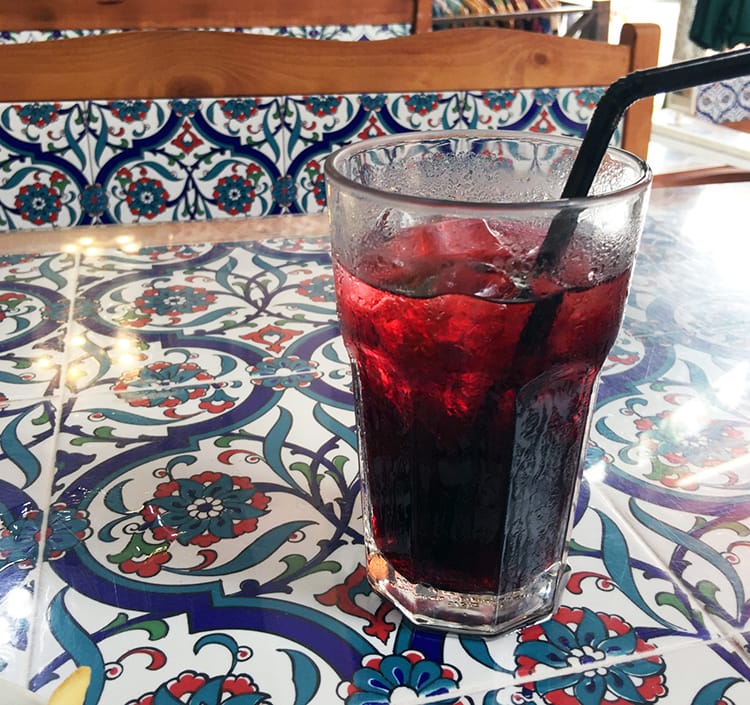 Fancy Iced Tea (Hibiscus)
Although it's way too hot to try varieties of hot tea, it's the perfect time to try iced tea. I had a few different flavors and they were all really good. I saw some places that offer ten or more different kinds which is pretty amazing.
Singapore Sling
Is it really a trip to Singapore without a Singapore Sling? I tried one on Haji Street which was really good. Drinks in Singapore are a tad expensive, so I wouldn't recommend drinking all night, but trying one is a must. As they say…when in Rome.
What are your favorite things to eat in Singapore? I would love a reason to come back and try more. Share in the comments!
---
Looking for a hotel in Singapore?
---
You might also like…