Being a competitive person, nothing appeals more to me than a challenge. For instance: How many attractions can you see in one day in New York City? Four? Five? Nine? The only thing stopping me from trying was money. No one wants to spend three hundred dollars a day on tourist attractions. Upon doing research for another blog post, I came across the website for NYPass. It's a card that allows you to get free access to 80 attractions in New York City. The card cost $129 for one day and $174 for two days. But, the big question is "Is the New York Pass worth it?" The idea was simple. See how many things I could see in one day, and how much money I could save while doing it. Challenge accepted.
---
How much is a New York Pass?
1 Day Pass – $129
2 Day Pass – $174
3 Day Pass – $199
4 Day Pass – $229
5 Day Pass – $259
---
New York Pass Tickets
---
Click the banner below to purchase the New York Pass. Once you buy it online, you can pick the pass up from different locations in the city. I picked my pass up at a small store located right next to the Empire State Building as that's where I was starting my journey.
---
Day 1 Brief Itinerary
---
8:30am The Empire State Building
10:00am Saturday Night Live the Exhibition
11:15am Discovery Times Square
12:30pm Carnegie Hall Tours
1:30pm Museum of Modern Art
3:30pm Intrepid Sea Air and Space Museum
5:30pm New York Water Taxi
6:30pm Madame Tussauds
8:30pm Top of the Rock
---
New York Pass Day 1 Details
---
8:30am The Empire State Building
(regular cost $46)
My day started at the Empire State Building on 34th Street. I actually arrived at 9:00am but the line was so long that I recommend you get there early to avoid the crowd. Knowing I was on a strict schedule, I only had time to snap a hand full of photos before heading back down to street level. Although the view is spectacular, I would not pay the regular $42. Even when friends visit, I always recommend Top of the Rock. It's the same price, has three roofs, is less crowded, and you can see the Empire State Building. However, since it was included in the pass, and since it opens at 8am, before any other attraction, it was an obvious choice.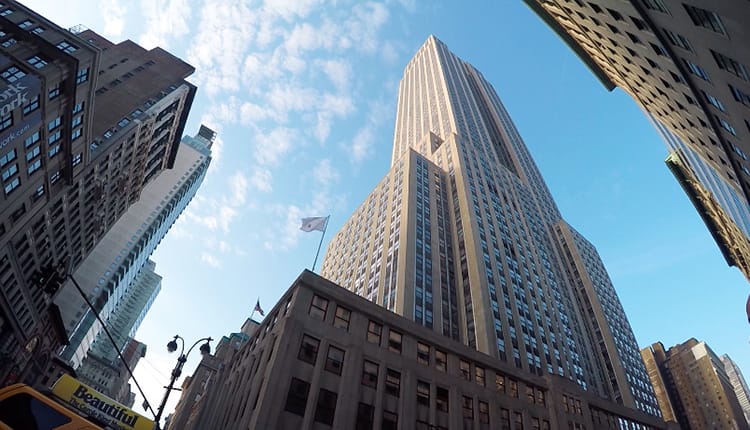 10:00am Saturday Night Live the Exhibition
(regular cost $29)
I didn't originally include the SNL exhibit in my plan but decided to squeeze it in after realizing it was only four blocks from the Empire State Building. Boy, am I glad I did. This was actually the highlight of my day. The exhibit is huge and took me a full hour to walk through. Getting there when it opened ensured that I was the only person there. That's an exaggeration. There were four people there including me. Crowded… I know.
What made the exhibit interesting is that it takes you through the week that goes into planning each episode. I had never really thought about the fact that each episode is written in one short week. Not to mention that sets are built, costumes are made, and actors learn their lines that quickly. The exhibit shows you a little bit of everything. I felt like I was on a private behind the scenes tour of the studio.
Note: This exhibit is only on display for a limited time. If this exhibit is closed, you can visit The Museum of Sex or Ripley's Time Square instead.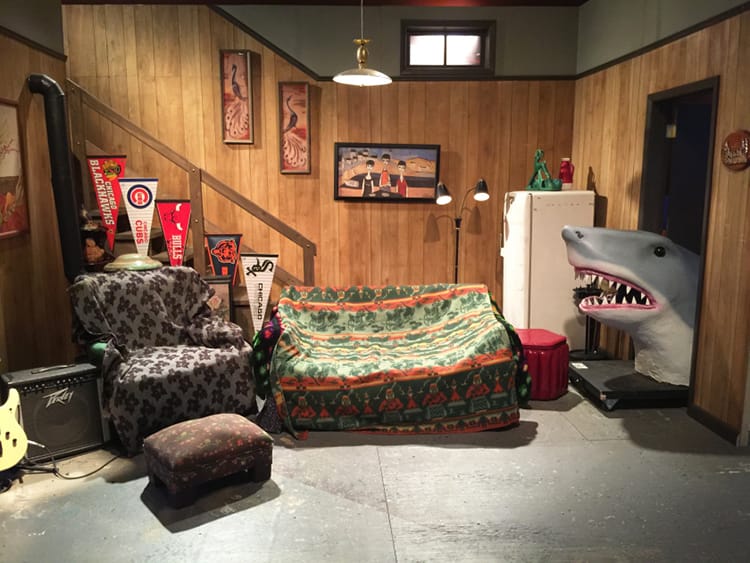 11:15am Discovery Times Square
(regular cost $27)
Discovery Times Square has three current exhibits to choose from, but the NYPass only grants you access to one. I decided on The Hunger Games Exhibit because if there was a word to describe fans (like Trekkies or Swifties) I'd be one of them. That being said, I was a little disappointed. Having to follow the SNL exhibit was probably what made it such a let down. Yes, you get to see beautiful costumes and little pieces of the set, but that was it. I had already seen everything in the movies. I was hoping for more behind the scenes information or fun facts. There were some computer games that young kids seemed really into, but I found the overall exhibit to be underwhelming. Looking back, I would opt to see the Bodies exhibit instead.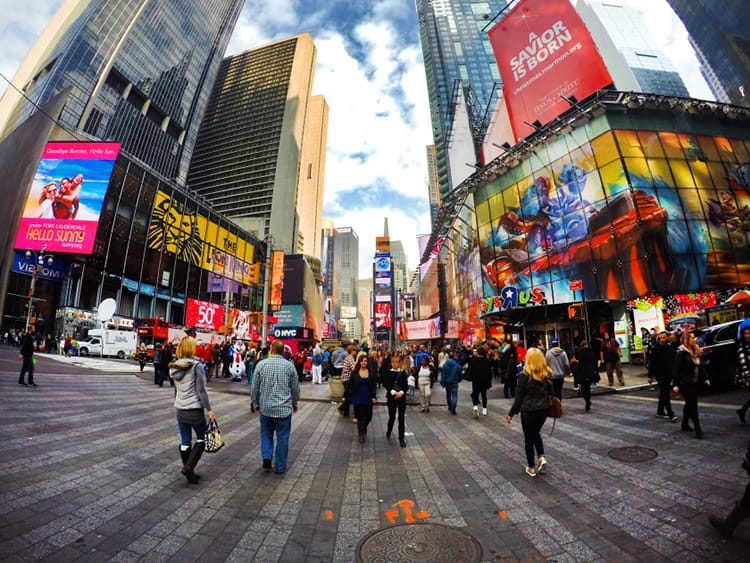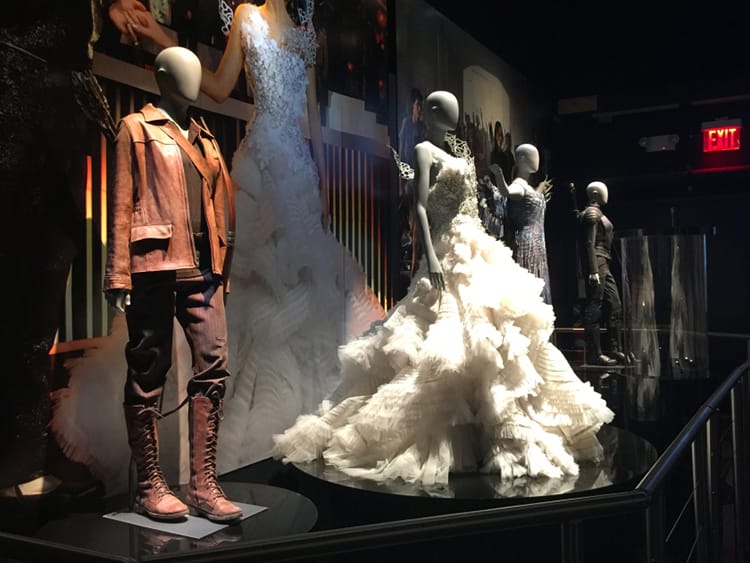 12:30pm Carnegie Hall Tours
(regular cost $17)
The let downs continued as I went to the Carnegie Hall Tour. There was a concert scheduled for later in the day, so the tour would be cut short. The online description mentioned walking around the theater and getting to go on stage. Instead we sat in one spot on the balcony. We were told we could not take any photos because the man tuning the piano on stage was a union worker, and we had to protect his privacy. I will say that the tour guide did an excellent job telling the history of the Carnegie family and the hall, but I'd recommend just reading them on Wikipedia. I'd rather invest in tickets for the show than go on the tour, which was not behind the scenes at all. Next time I would try the Radio City Music Hall Stage Door Tour instead.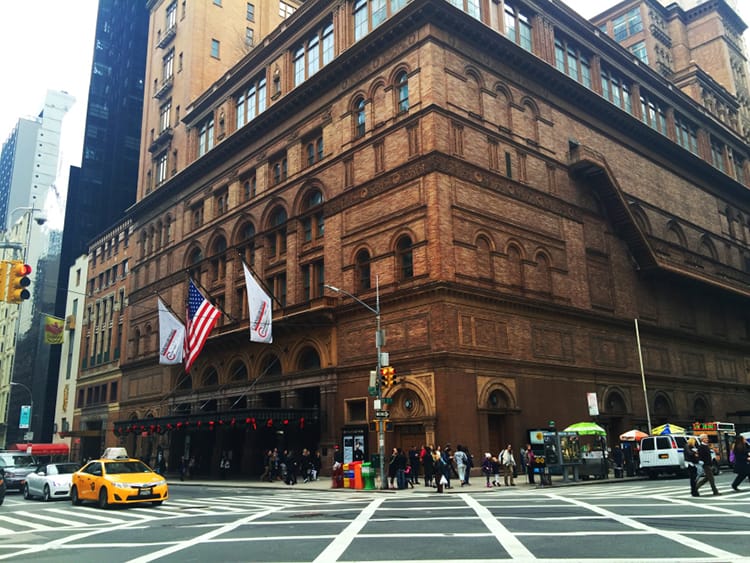 1:30pm Museum of Modern Art
(regular cost $25)
Visiting the Museum of Modern Art is like being in an adult fun house. One minute you'll find yourself in a room with strange furniture and the next you'll be in a huge room with just one tiny piece of art on the wall. I grew up around classical art, so modern art has always been a little odd to me. I really enjoyed the current Jackson Pollock exhibit which seemed to be a big draw for other visitors.
Since it's a long walk from MOMA to the Intrepid (approximately 15 blocks) I decided to save time and grab lunch on the way. The Halal Guys (who are famous for their street food) happen to be on the same block as MOMA. A chicken gyro sandwich costs a mere $5 and is easy to eat as you walk.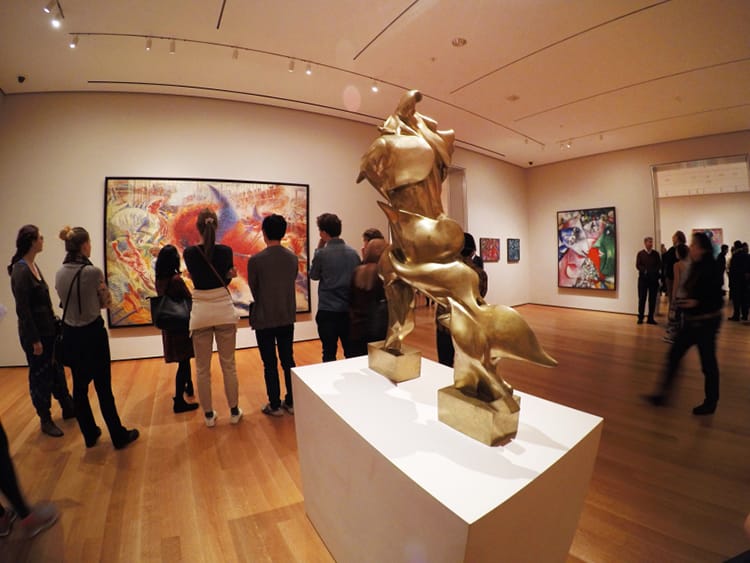 3:30pm Intrepid Sea Air and Space Museum
(regular cost $33)
I found a new favorite attraction in the Intrepid. I think this museum often goes overlooked as it's off the grid in midtown, but it's worth walking the extra few blocks to the Hudson.
When I was little, I got to spend a couple of nights on the USS Yorktown, a naval ship in South Carolina. We stayed in the crews quarters just like when the ship was in action. Visiting the Intrepid was a huge flashback for me. Everything looked exactly the same. A woman in front of me said, "How could anyone sleep like that?" I couldn't help but laugh while thinking about the girls who got seasick while sleeping in the chain bunk beds next to mine.
As for the history of the boat, I was very impressed. The museum paints a vivid picture of the life of the Intrepid. You could walk through the old living quarters, or stand at the steering wheel where the captain stood. There was even a submarine for you to explore. The museum was fairly empty, but I was surprised to see how family friendly it was. There were a lot of grandpa's showing their grandkids around and telling their own stories. There's even a section dedicated to kids learning with hands on activities called the Exploratorium.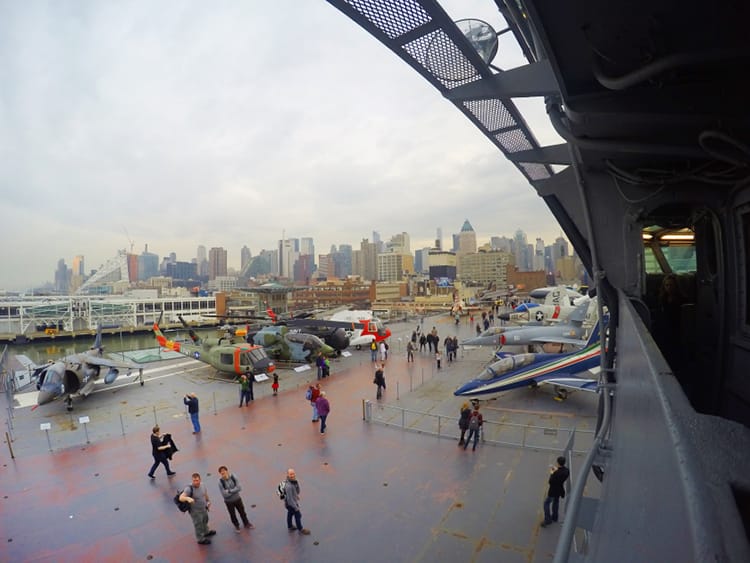 5:30pm New York Water Taxi
(regular cost $31)
Full disclosure, I had planned to take another cruise and messed up the time. I found myself sprinting to another dock to catch the Water Taxi as a last minute resort. Upon my arrival, I was greeted by a very sweet woman selling tickets, and I explained my mistake. She told me she'd be happy to give me the ticket, however I'd missed the boat that would be circling back uptown. If I got on, I'd end up in the financial district. Sometimes when I'm stressed out I make rash decisions, so I told her I'd take the boat and figure out the rest later. She escorted me to the dock and asked the captain if they had time to circle back to Pier 79. The captain said yes, and I felt like the luckiest girl in the world.
The schedule said the boat would arrive at 5:30 but I'm pretty sure I got on the boat around 5:00pm. Either way, I'd call the company before you try this because I might have just lucked out. The original plan was to do the Circle Line Cruise at 6pm, but it doesn't run in the winter. Once I was on board, we made several stops including Greenwich Village, Battery Park, DUMBO, and Red Hook. After, the captain insisted we still had time to make a quick stop at the Statue of Liberty. The boat sat still for a few minutes as everyone got to enjoy the incredible view and of course take photos. I should also mention that you can purchase drinks on board, which seemed to be a big draw for several groups on the boat.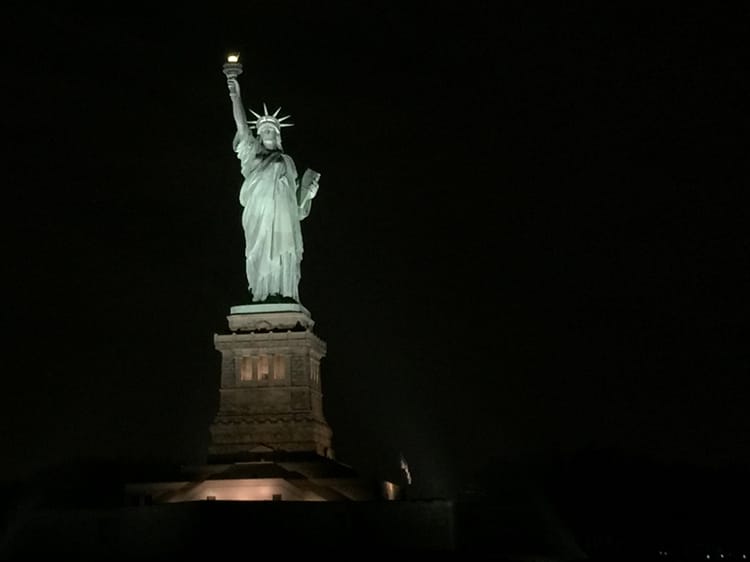 6:30pm Madame Tussauds
(regular cost $37)
Since the Water Taxi got back so fast (instead of the 3 hour cruise I had planned for) I decided to stop at Madame Tussauds. I've always thought of this as a little too touristy, but it was on the way to Rockefeller Center. Looking back, I might even do the Discovery Times Square at this time and spend more time in museums in the morning.
The wax museum ended up being fun despite my extreme fear of House of Wax. It's probably more fun if you're with a friend. I was flying solo for the day, and the whole point of the exhibit is to take pictures with the figures. Overall, the place was huge and not terribly over crowded, but I would never pay to do this without it being included in the pass. Is it just me or is $37 way too much for a wax museum?
After leaving Madame Tussauds, I was pretty hungry. I walked slightly out of Times Square and stopped at an uncrowded but delicious smelling food cart. There I opted to get a falafel on pita ($7).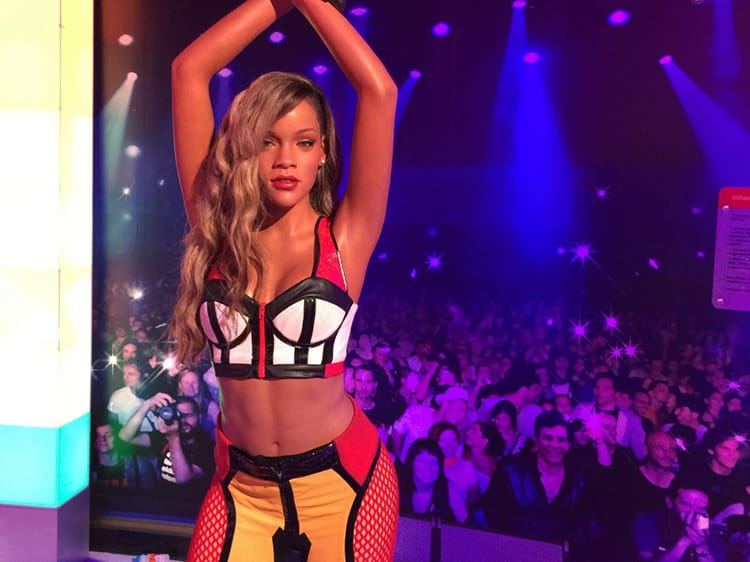 8:30pm Top of the Rock
(regular cost $42)
As I mentioned earlier, Top of the Rock is my favorite place to see the skyline. The line to get in is long, so it usually takes 40 minutes to get to the top. That being said, it's worth the wait. The view is perfect. It was also pretty amazing to see the view from Empire State first thing in the morning and the view from Top of the Rock last thing at night.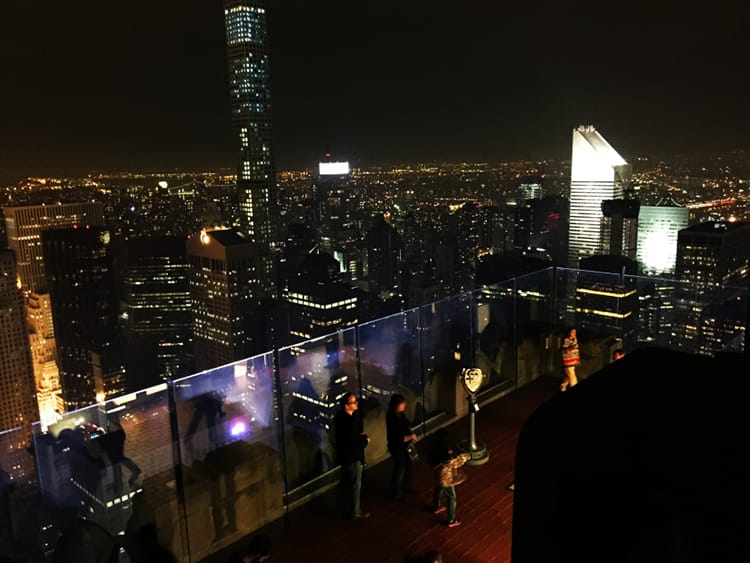 ---
Day 2 Brief Itinerary
---
A day pass cost $129, but if you purchase the two day pass and combine these itineraries, you only need to pay $45 extra. The two day pass costs $174 total. I've noticed that sometimes the two day passes go on sale, so you can save even more. For instance, at the time of writing this post it was only $149. If you only saw two attractions in the second day, you would get your moneys worth, so it seems silly not to buy it. I ended up seeing 10 attractions on day two. Check it out…
9:00am 9/11 Memorial & Museum
10:00am 9/11 Tribute Center
11:00am Statue of Liberty
12:00pm Ellis Island
1:00pm The Skyscraper Museum
2:00pm Museum of American Finance
3:00pm Downtown Circle Line
4:00pm Fraunces Tavern
5:00pm New Museum
6:30pm Whitney Museum
Add in One World Trade Observatory if possible
---
New York Pass Day 2 Details
---
9am 9/11 Memorial & Museum
Regularly $28
I don't think that I was mentally prepared enough to embark on this part of my adventure so early on a Saturday morning. Lucky for me the museum eases you into the experience. Whether it was intentional or not, the museum starts off with remnants of the twin towers and speaks more to the architecture. Slowly you are introduced to the heartbreaking disaster that took place on September 11th. Because I was on a tight schedule, I only allotted an hour of time there, but I was glad I wasn't there too long. It's a huge museum, and it's emotionally draining to say the least. Spending a large chunk of time there would be hard for anyone.
I read stories of survivors and heroes who didn't make it. I didn't think it would hit me so hard, but there wasn't a dry eye in the room. Eventually, I had to stop reading because I couldn't bear any more. There were rooms dedicated to the hijacked planes, and peoples last words played from speakers via voicemail. It was heart wrenching, infuriating, and inspiring all at the same time, which left me with a mix of emotions that are hard to put into words. As you reach the end of the exhibit, it focuses more on the rebuilding effort, leaving you with traces of hope.
10am 9/11 Tribute Center
Regularly $20
The tribute center, which is just down the street, is miniature in comparison to the museum. I'm actually not sure why these items weren't moved inside the larger museum exhibit once it opened. By the time I reached the center, I had regained my composure. I was not ready to lose it again, so I walked through it at a quick pace. It's a small dedication, and I felt the stories and exhibits in the memorial were organized better. If I did it again, I would spend an extra half hour in the museum and skip the tribute. I believe the Tribute Center was there immediately after the towers fell and was a place of comfort before the museum opened. Now it seems like those items belong in the museum and memorial with everything else.
11am Statue of Liberty
Regularly $24
I finished at the Tribute Center early since it was so small. Lucky for me this worked out well. The lines for the Statue of Liberty were long, and even though you have the NY Pass, you still have to wait in line for tickets. I'd recommend getting to the Castle Clinton National Monument ticket booth at 10:30am. After getting your ticket, you have to go through airport style security to board. The boat takes a scenic route which allows you to see the statue from many different angles. It's truly amazing to see it up close. Then, you get to the island where you can walk around. The pedestal and crown tickets are not included in the pass and were sold out when I got there. Apparently the crown has to be booked at least two months in advance, so make sure to plan ahead.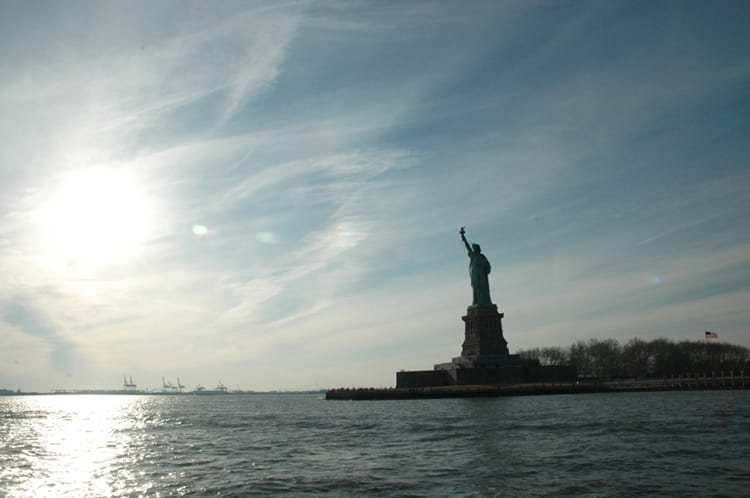 12pm Ellis Island
(Price included with Statue of Liberty)
After getting back on the boat, I got off at Ellis Island. I'm not sure if any of my ancestors came through here, but it was pretty amazing to walk through the registration hall regardless. The island is full of beautiful buildings and the grounds outside make for a nice walk. I was surprised that most people went into the museum but didn't bother to walk outside. The view of the city was spectacular and looked like a post card.
The museum is large and features several exhibits. I viewed an exhibit that walked you through the process an immigrant had to go through in order to be admitted to the United States. I did not get to see the other exhibits but plan to go back. What I realized later was that my ticket actually said "good for three days". Meaning that I could have used my NY Pass to get the ticket but saved it for the next day. Knowing this now, I would actually do something else during this time frame and spend a whole day at the Statue of Liberty and Ellis Island. If you go on a weekday, you can visit the Museum at Eldridge Street which was closed on Saturday and didn't make it on this itinerary.
1pm The Skyscraper Museum
Regularly $5
Another museum that I had never heard of was the Skyscraper Museum. This museum showed different skyscrapers, their history, and models of their construction. What I found most interesting was the construction of the Freedom Tower, which I had just seen in real life. I got to see the original plans and how much it changed by the time it was completed. A fun fact is that the spire on top of One World Trade Center is 1,776 feet tall which is a symbolic number associated with American independence.
On the way to my next stop, I grabbed a bite to eat at Neapolitan Express which makes fresh personal pizzas. It's located right next to the Museum of American Finance on Wall Street. I had a little extra time to eat because the Skyscraper Museum was on the smaller side.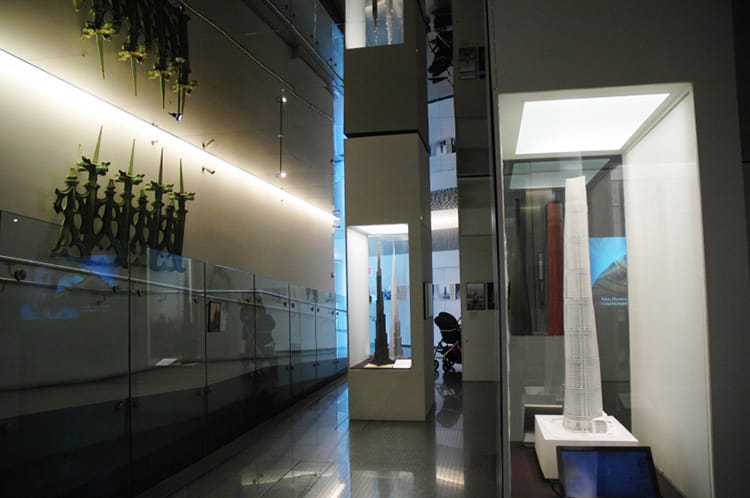 2pm Museum of American Finance
Regularly $8
Finance… Yawn! Just kidding. I thought this museum would be a complete bore, but it was on my route and didn't make sense to skip. The building itself is beautiful with a winding staircase in the entrance. I really enjoyed seeing the collection of dollar bills throughout history. The old ones looked ridiculous compared to what we have today. I also loved seeing information about the stock market during the crash. They have the actual ticker tape from that day, which surprise surprise is just a tiny roll of paper no wider than a ruler. Someone would read out the numbers and it was usually 20 minutes behind. On the day the market crashed it was approximately 4 hours behind which led to uncertainty and caused people to panic even more. I also found out that Fortune Magazine was released during the depression despite peoples warnings that it wouldn't do well.
3pm Downtown Circle Line
Regularly $44
I was a little disappointed when I found out that this one hour tour would be on a Water Taxi. In the summer you get to ride on the Zephyr which is a gorgeous boat. I rode on the Water Taxi the day before and didn't want to do the same thing twice. This Water Taxi was actually different. It didn't stop so that you could hop on and hop off. Instead, it did an actual tour of the downtown harbor. There was a very knowledgeable tour guide on board who was full of fun facts. Did you know that elephants had to walk across the Brooklyn Bridge before people would believe it was safe? He also talked about the Statue of Liberty, Ellis Island, and the Freedom Tower. Everything tied in to the morning, yet nothing was repetitive.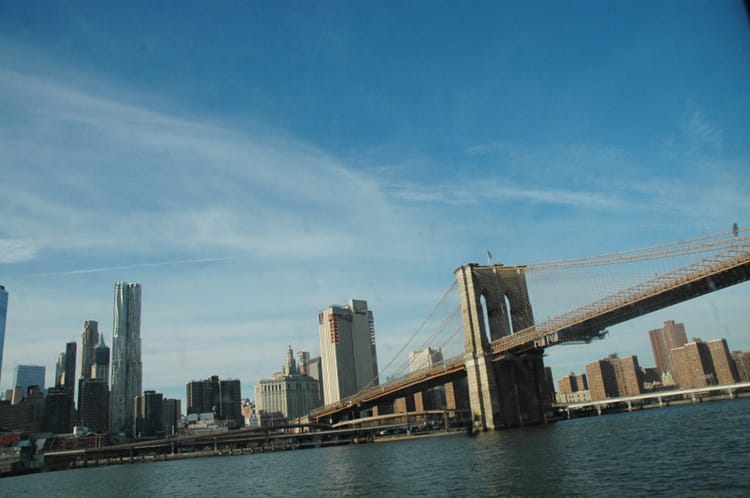 4pm Fraunces Tavern
Regularly $7
I had never heard of Fraunces Tavern before but was really glad I checked it out. It's one of the only homes in NYC that looks nearly untouched since the American Revolution. The rooms are decorated perfectly for the time period and have an array of artifacts from Washington and Lafayette. One of the tour guides gave me the inside scoop about "Molly Pitchers" (woman of the Revolution). There are two cases on file where women actually received a pension for their effort with the war . One woman was bringing water to her husband when he was shot. She took over his canon when she heard the orders being called and kept fighting in his place. There's a painting in one of the rooms depicting her. Thank you Juliet (the lovely tour guide) for the wonderful dialogue. It was really fascinating.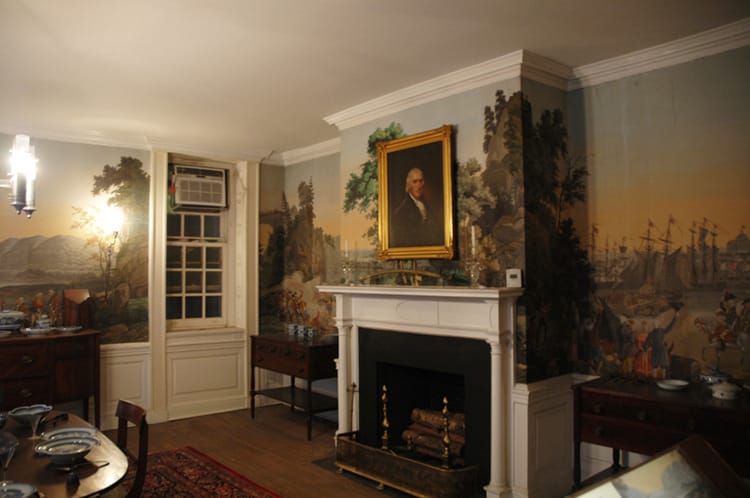 5pm New Museum
Regularly $18
Next, I took the subway to the New Museum to save time. The New Museum was… well… interesting. It was modern. Yup, definitely modern. There was an exhibit going on that featured large screens with movies projected on them. No one spoke in the movies, but loud music blared in each room. Even the music sounded abstract. I'm not sure I truly understood the art. Actually I'm sure I didn't, but it was fun to experience nonetheless.
I saw a second exhibit featuring another video, but it had headphones to wear while watching it. In the video was a partially naked pregnant woman with neon colors in the background and some kind of plastic mask duct taped to her head. When I put on the headphones I was shocked to hear what sounded like little kids yelling random words and then sped up (chipmunk style). It was truly bizarre. What I did love was the rooftop. It provided a great view of downtown Manhattan.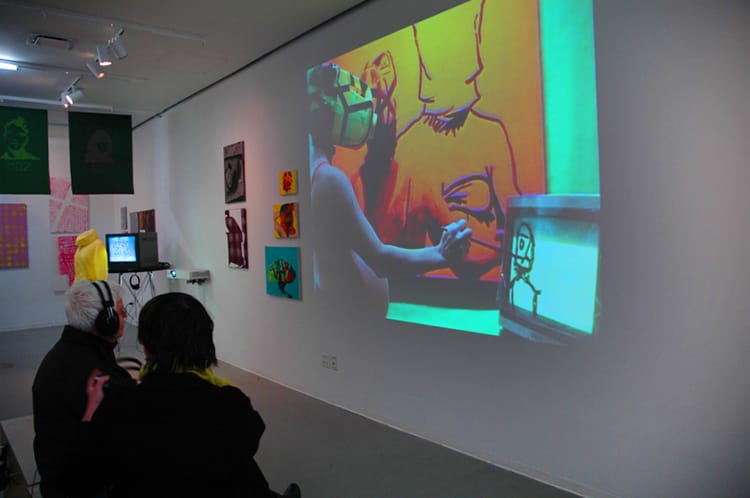 6:30pm Whitney Museum
Regularly $25 (free if you're under 18)
I hopped on the subway and headed to the Whitney Museum in the Meatpacking District. I was pretty tired at this point and figured I would only see one exhibit. After asking the woman at the ticket counter what she recommended, I headed to the fifth floor. I got off the elevator and felt revitalized. In front of me was a 20 foot long painting full of bright colors and crazy shapes. I turned a corner to find giant abstract statues that reminded me of blown glass. It was like being in an adult version of Alice in Wonderland. I ended up seeing several exhibits which were all interesting. I somehow found myself outside on the roof, which offered incredible views of the city at night as well as outdoor sculptures. Eventually, I ran out of energy, so I called it quits for the night.
The Whitney is actually right next to the High Line. I'd recommend grabbing dinner at one of the trendy meatpacking restaurants, and then taking a late night walk through the above ground park. If you're not familiar, the High Line is an old train track that goes over and between buildings, which was later converted into a public space.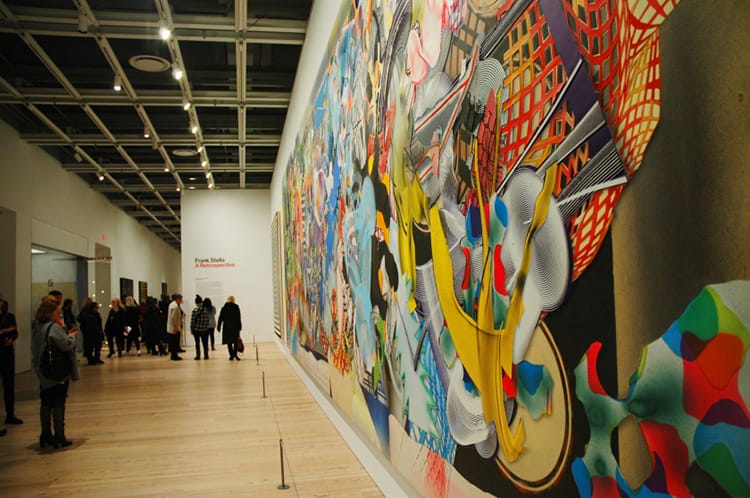 One World Observatory
Regularly $45
One World Observatory wasn't open when I went, but you can add this to your itinerary since you'll be in the area. I'd recommend trying to squeeze this in instead of the Tribute Center but be sure to check when it is open as the times vary throughout the year and based on the day.
Is the New York Pass worth it?
---
Pros
On day one I saved $170!!!!
On day two I saved $134!!!! (not including One World Observatory)
With the two day pass I was able to save $304 in two days. That's insane!
Seeing 19 attractions in two days
Seeing attractions that I wouldn't normally pick out. For instance, I never thought to see the SNL exhibit, but it's now one of my favorite exhibits in the city.
If you're on a time crunch it's the easiest way to see everything at once.
It's a great workout. I walked 14 miles on day one according to my FitBit.
The website and guidebook make it extremely easy to plan your day.
Cons
I was racing everywhere I went. This was okay for me since I live here, but I imagine someone visiting might want to take a second to stop in Bryant Park or Times Square.
Some things were advertised as "Skip the Line" but so many other people had the pass that it wasn't any faster than buying tickets there.
I focused on one area of the city to save time each day. If you want to see very specific sights, you might not save as much money because of time spent traveling around Manhattan.
You can't reserve tickets ahead of time. For instance, tours and cruises will only give you tickets if there are seats left after the people paying full price get their seats.
Are you thinking about trying the New York Pass? Ask any questions in the comments!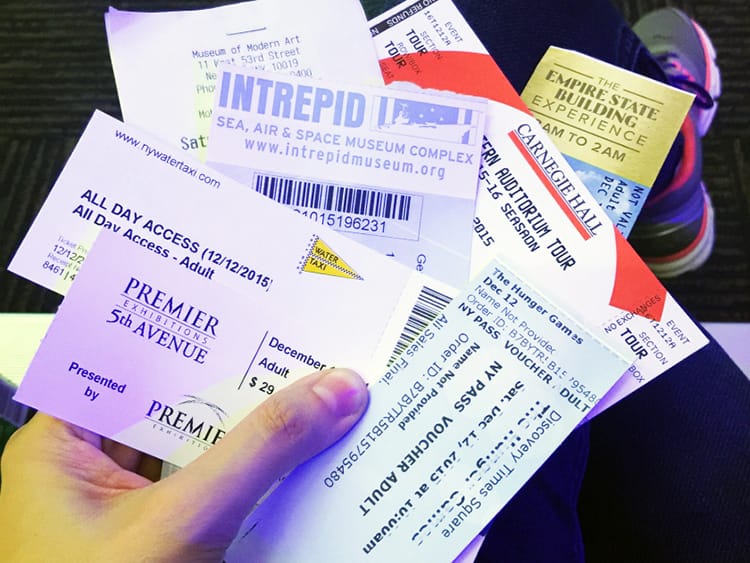 Looking for a Hotel in NYC?
---
You might also like…