Ogunquit, Maine is a place I'd imagine few have heard of or even cared to visit, however it's a place I hold near and dear to my heart. Over the last 27 years of my life, my family has made an effort to go there nearly every year for a one or two week vacation. When I was little, I absolutely adored it. The magical sand beaches that stretched for miles, watching taffy get handmade in small shops, or eating ice cream while shopping for special treasures. It was all a whirlwind. After years of visiting, these are my favorite things to do in Ogunquit.
---
The Marginal Way
---
The Marginal Way is literally just a path that goes along the ocean from the beach towards town. It's absolutely breathtaking in the morning before it gets overcrowded by tourists. I'd recommend grabbing a cup of fresh coffee or a green juice and taking a stroll all the way to the end. If you start at the beach, you'll end up in Perkins Cove and can stop to grab brunch at one of it's cute little restaurants. Wander around and then head back the other way for an afternoon at the beach. Every time I visit, we go for a walk and it's always relaxing. This is one of my favorite things to do in Ogunquit.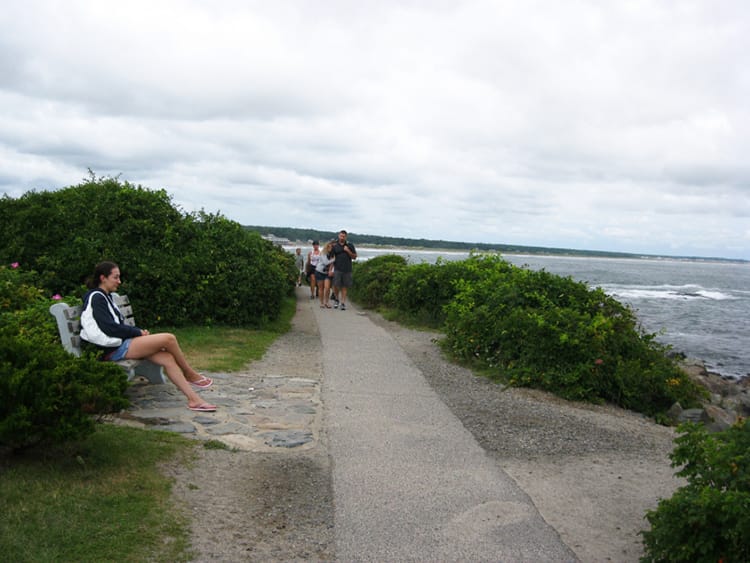 Perkins Cove
---
Speaking of Perkin's Cove, this cute little part of town is full of gift shops, unique clothing stores, and local restaurants. It may only take an hour to walk through, but it's perfect for a night after dinner. There's an amazing Christmas store. I collect ornaments from every trip, so that's always my first stop. There's also an incredible ice cream shop right in the center. No joke, this is some of the best ice cream I've ever had.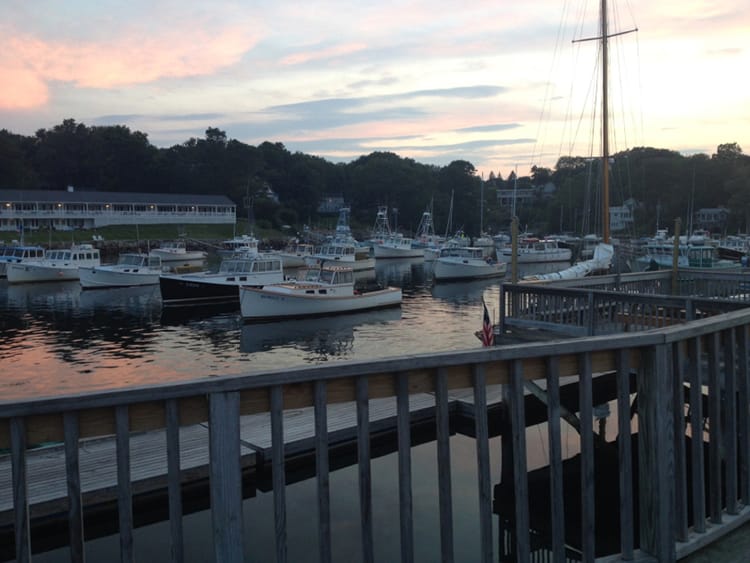 The Lobster Pound
---
The Lobster Pound will always hold a special place in my heart. When I was little, my sister and I loved lobster (I still do). The "fun" thing about the lobster pound is that you go outside to the fresh caught lobster tanks, and a gentleman pulls one out for you and weighs it on the spot. My sister and I (circa 1994) picked out our lobsters and walked away smiling. I named mine Petunia, and I believe Nicole's was named Lilly. We talked and talked about how cute our little lobsters were until they arrived on our plates…dead. I recall (although my memory may be exaggerated) yelling "I killed Petunia" and crying hysterically. I refused to eat Petunia to my parents dismay (lobster ain't cheap). A few years later, I recovered (kind of). I still hate picking out my lobster, but I swear this place is the best.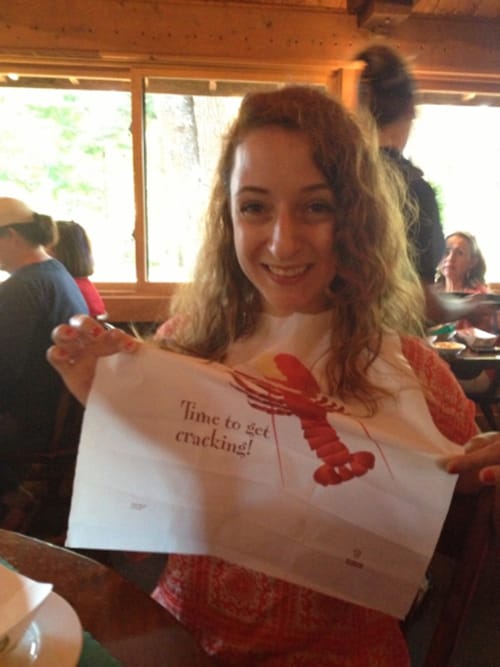 The Egg & I
---
A joke of my families, is that we always have to take a picture in front of The Egg & I sign. I'm pretty sure we have a ton of parent/kid shots from at least the last 8 years. This little place is known for it's breakfast (obviously). You'll have to make sure to get there early or suffer the long wait, but it's definitely worth it. I'd recommend the many kinds of pancakes and french toast.
---
The Steakhouse
---
The downfall of this place is that they don't take reservations. The impressive thing about The Steakhouse is that no one cares. You'll notice a tailgate style parking lot because people are willing to camp out while they wait for dinner. I'd definitely recommend bringing a ball to throw around or a good book to read. Also, make sure to get there when they open or really late after the rush. The food is exquisite and it's a nice change of pace from all the seafood. You can't go wrong with the steak and their sides are amazing!
---
Ogunquit Beach
---
The most random thing about this town is how spectacular the beach is. It's actually been voted one of the nicest beaches in the U.S. repeatedly. The beach is greatly effected by high tide, meaning that at low tide the beach expands about half a mile to the water. You can spread out and take up as much room as you want when the tide goes out and play ball in the low tidal waters. Not to mention, riding tubes down the river into the ocean. Plus, the beach food is pretty good including the clam chowder.
Some things to watch out for… The seagulls are fearless. They will literally take a french fry out of your hand. The low tide can confuse you if you're in the water. My sister and I ended up stranded on a sand bar once. The water was only up to our knees but the tide had gone in and we ended up being a good 100 feet from the shore. Swimming back was terrifying, and the look of disapproval on my parents face was even scarier. Also, the water is freezing. As in 65 degrees means it's a good day.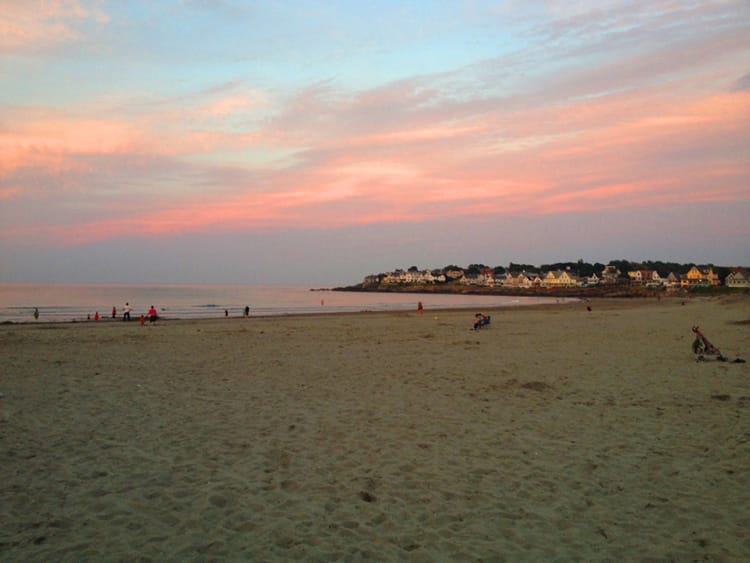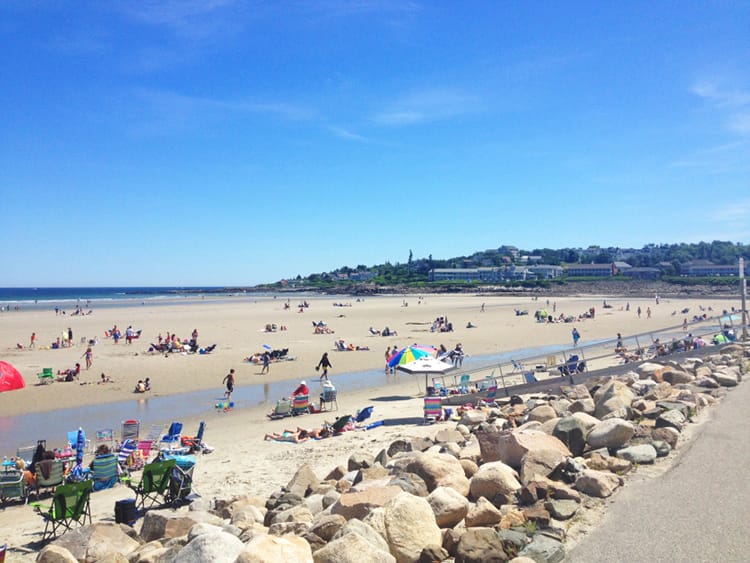 Day Trip to Kennebunkport, Maine
---
Just a short car ride outside of Ogunquit, this little town is full of historical charm. I love driving around and looking at all of the historical homes. There are tons of adorable shops and restaurants on the main drag. Personally, I like getting lost in towns like this and just wandering down the side street to see if you discover something new.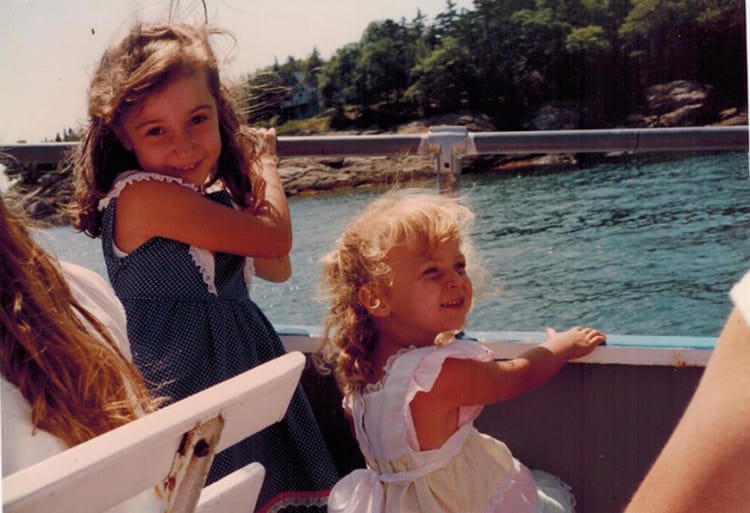 Antiquing
---
This might be one of the best places to go antiquing. There are so many great stores and amazing finds. My parents used to drag us around against our will to look in every shop, but now I love running from store to store. My boyfriend and I went a few years ago, and we ended up loosing him in a massive shop. Since my parents have an eye for things, they can browse quickly. By the time they finished the entire store, he was still on the first row. The prices may be a little higher since it's a tourist destination, but I still think you can find incredible treasures.
---
Day Trip to Portland, Maine
---
Portland is a slightly longer ride than Kennebunkport, but well worth the trip. It's a small city with lots to do. One year, my boyfriend and I went on an old firetruck tour. It took us throughout the city and to a transit museum which was pretty cool. There's tons of shops along the water and it has a little bit of a hippie vibe left from the 70's. Plus, you can literally buy live lobsters for like $3 a pound on the side of the road from today's fresh catch. Crazy right?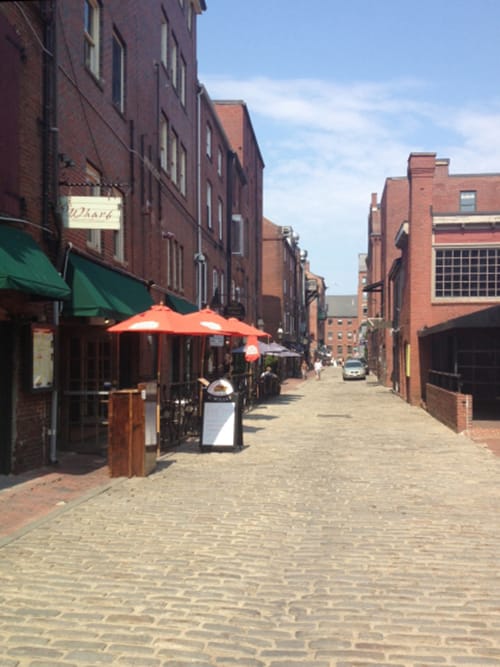 The Goldenrod
---
The Goldenrod is a candy shop in York, Maine. York is a small town most famously known as the home of the Stonewall Kitchen brand. My favorite memories of Maine existed in front of this storefront. They make salt water taffy on the premise and the large machines dance and weave through the taffy in the window as it stretches it out and prepares it for eating. The taffy is the best I've ever had, and I'm not a huge fan of taffy. They have amazing flavors, but the Maine blueberry is my favorite! Definitely take a second to join the awe struck crowd outside and watch the taffy being made.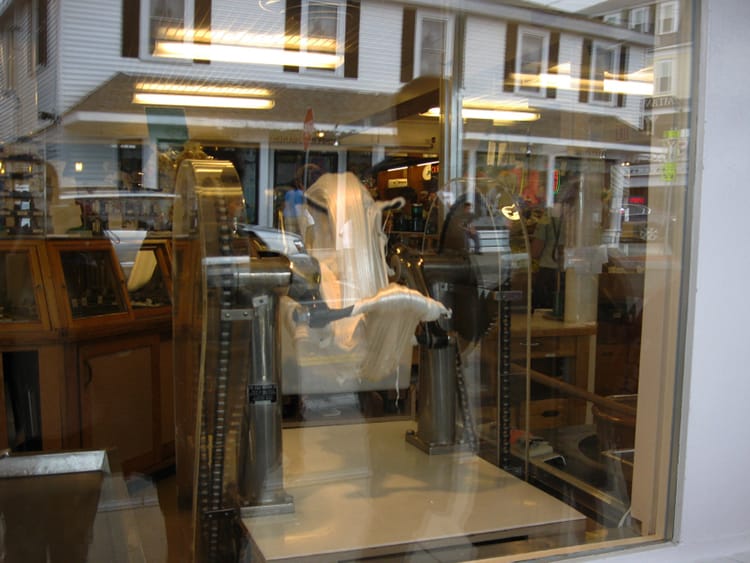 Clay Hill Farm
---
Last, but definitely not least on my list is a place we only discovered in the last few years. This restaurant is off the beaten path and rarely mentioned in dining round ups. It's definitely on the expensive side, so I'd recommend it for a fancy night out. The incredible thing is that it won't be crowded at all! The only reason my family discovered it is because we rented a house just down the street. Take a walk through the beautiful gardens before dinner and then sit down to a flavorful meal while a live piano plays gently in the background. It's the perfect place for a romantic night out.
Looking for a Hotel in Ogunquit?
---
You might also like…