Trekking in Nepal usually requires camping or staying in typical teahouses. While teahouses used to be small homes with a shared bedroom, they've somehow turned into regular hotels but kept the original name. And while those basic hotels are great, trekking can lead to days where you just want to escape to a little oasis in the mountains. You know, the kind of place that sticks out like a sore thumb. After walking for hours, you're positive you're hallucinating because there's no way a place that nice exists on a trekking trail.
We happened to stumble across a few luxury hotels scattered throughout the Annapurna Circuit. Since we didn't know about them, we hadn't planned to stay in the towns where these little havens existed. Had we known ahead of time, we would have planned better to spend a night in pure bliss. Therefore, the idea for this post came about so that others would know where they might find a touch of luxury along the Annapurna Circuit.
---
Farmhouse
---
Located between Chame and Upper Pisang (but closer to Chame) is the beautiful Farmhouse hotel. Coming across this upscale hotel in the middle of nowhere made me feel like we'd made a wrong turn and accidentally left the Annapurna Conservation Area. We came across this hotel about 5 days into our trek, and honestly, it would have been a great place to relax before going further. The only problem was that we had stayed in Chame, and the Farmhouse was not far enough away to warrant spending a night. Had we known ahead of time, we could have just walked an extra hour and a half the day before and splurged on this fancy hotel.
The beautiful lodge inspired building overlooks apple orchards for miles. There's a small cafe out front which serves fresh donuts and apple tea. It was the perfect place for a stop along the way, and those who passed up the delicious donuts seemed foolish to me. Farmhouse can also be accessed by a jeep if you aren't into trekking but want a little getaway. This is by far the most expensive place we saw on the trek at $60 a night.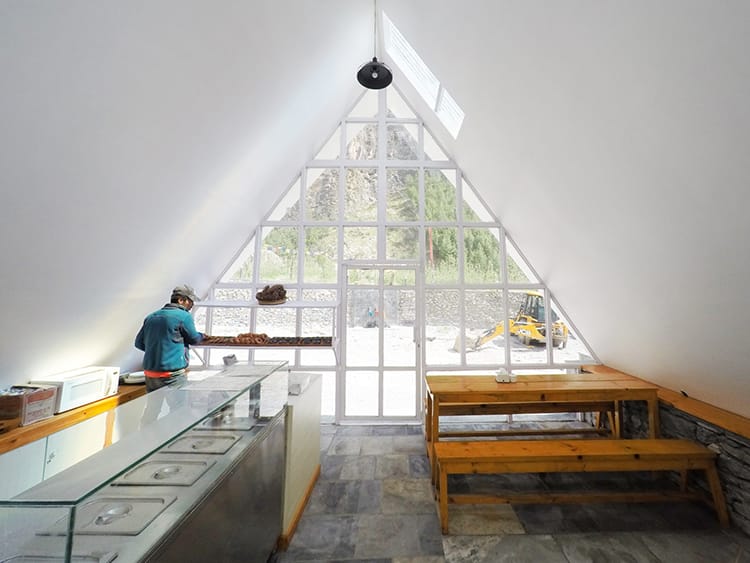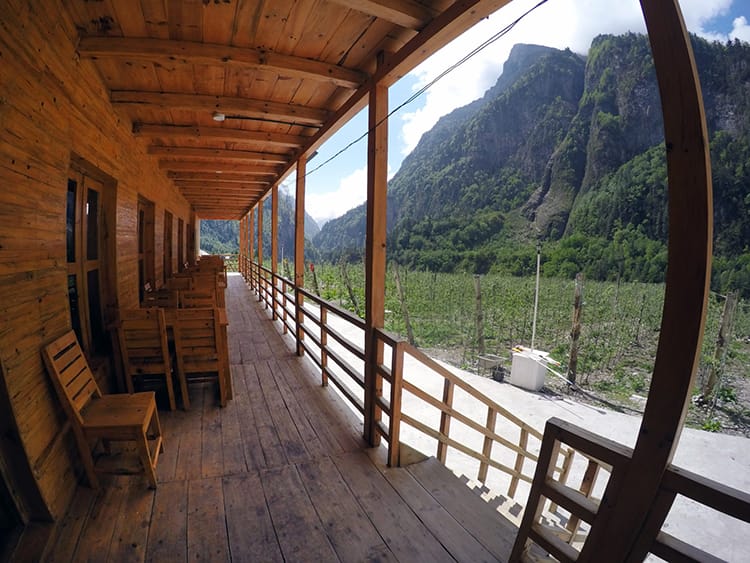 ---
---
Ngawal Mountain House
---
Located in Ngawal (between Upper Pisang and Manang) is the beautiful Ngawal Mountain House. We stopped here for lunch on the way to Braka. I judge a place almost entirely by its bathrooms, and this place had the nicest bathroom I'd seen on the whole trek. The dining area was beautiful, and it had the cleanest kitchen I'd seen as well. A room here ranges from $5 to $25. It offers spectacular views of the Annapurnas and is a great place to spend a night. The only reason we didn't stay was because the power was out in the entire village, and we were looking forward to getting WiFi in Braka. We were also looking forward to an acclimation hike that we had preplanned.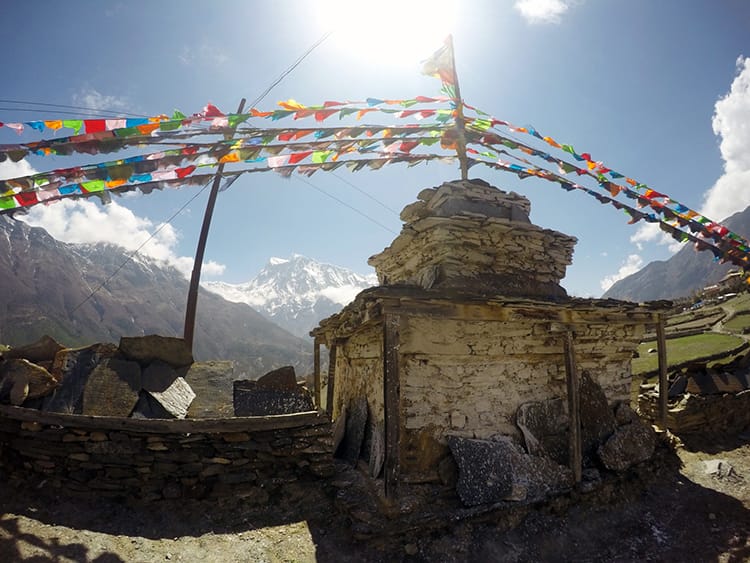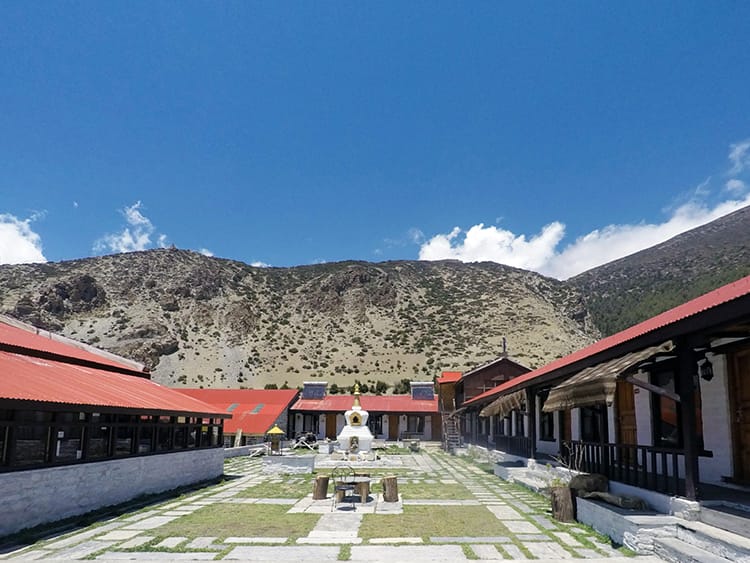 Tanpopo
---
Tanpopo is a Japanese inspired hotel located in the insanely beautiful village of Marpha in the Mustang Region. This little hotel had incredible views, delicious food, nice private bathrooms with hot showers, and some of the best WiFi on the entire trek. Not to mention the rooms are large and clean, and they have some of the best beds I slept in for weeks. This place might not be as fancy as the two listed previously, but at $4 a night it was my favorite hotel we stayed in and felt like a real treat after roughing it some days. Also, Marpha was a great place to spend several days just wandering through the street and relaxing.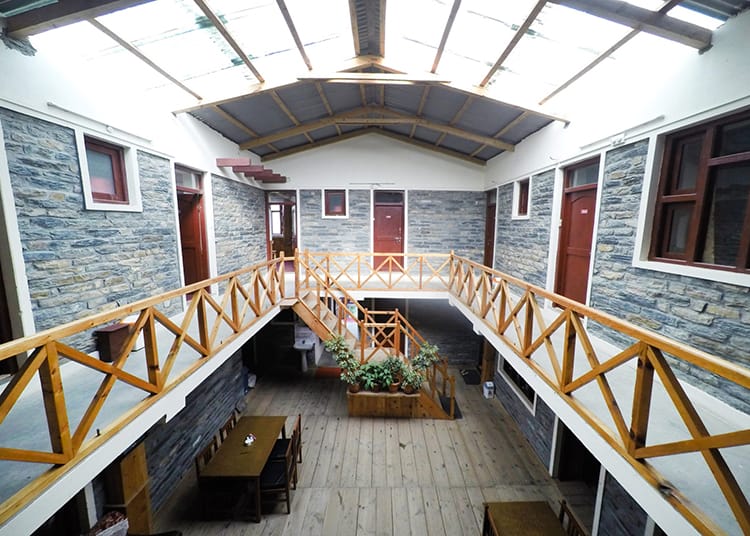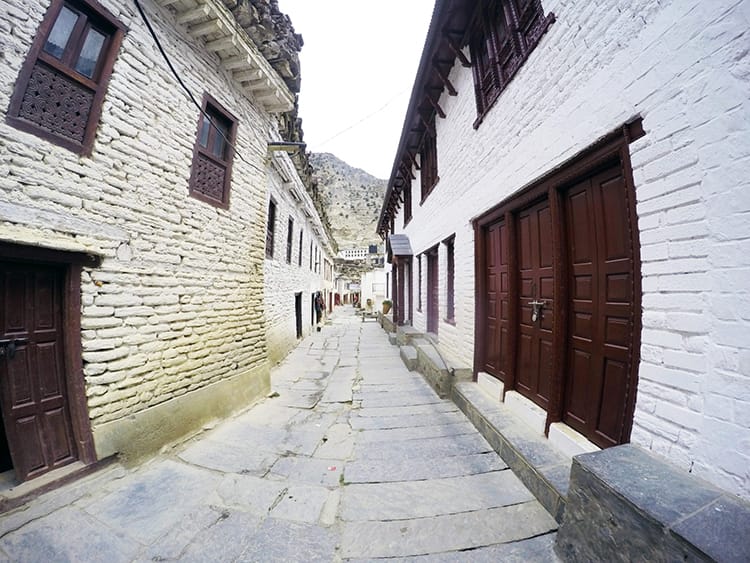 ---
---
Annapurna Guest House
---
Located in Kalopani, this was one of those places we had to pass up because we didn't plan for it. We had gone to Larjung to see the Dhaulagiri Icefall, but the path was blocked due to construction of a new road. Had we known that, we would have continued to Kalopani and stayed at the Annapurna Guest House which costs $30 a night during high season ($15 during off season).
The restaurant has large comfy leather club chairs and couches, and they have a menu with real coffee. The best part is that they have a generator, so while the rest of the town had lost power, they could still work the coffee machine and turn on the WiFi for us to check messages while we hung out. We had lunch here as well which was delicious, and I took a quick look at the rooms which were spacious and clean. Kalopani also has a great view of the infamous Annapurna I.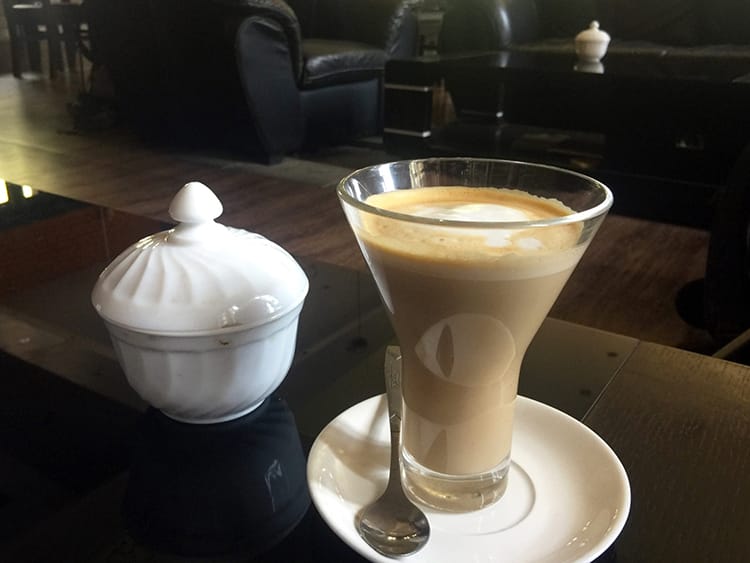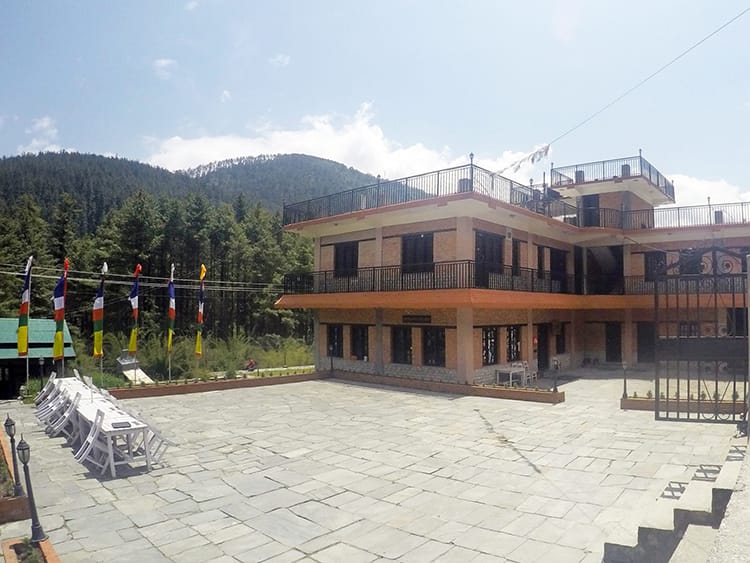 Below is a map of the areas where the hotels are located. These are not exact locations, just the villages they are in. Most villages only have about 10 teahouses so they are not difficult to find once you reach the village. We stumbled upon the Farmhouse about an hour and a half north of Chame and before we hit Pisang. I do not know the exact location so I've only marked the two villages surrounding it.
---
You might also like…