Na, Nepal is a small village located along the Tsho Rolpa trekking route. This little village is full of charm and spectacular views. We were barely able to locate it on Google maps prior to our trek, so I wanted to provide some basic information about what to expect when you arrive.
Na is the last village prior to reaching Tsho Rolpa Lake and Dudh Lake. It's a popular spot for local pilgrims to stay due to the monasteries in the area and the two holy lakes located nearby. There's a waterfall on the north side of the village that you can hike to, and the Rowaling River sits to the south of the village.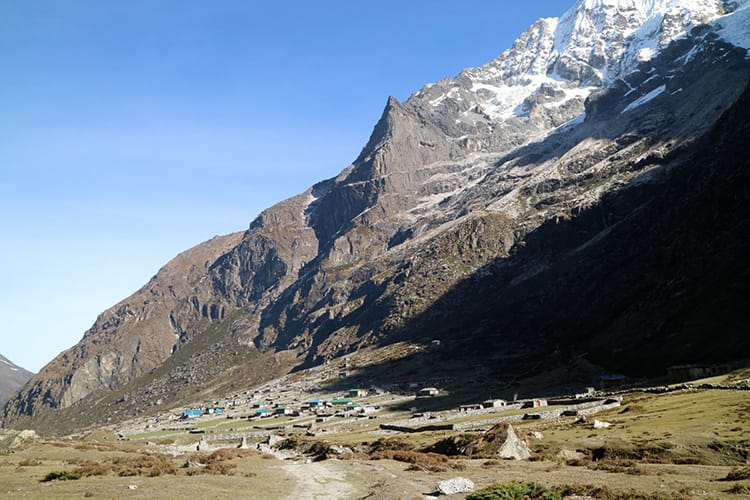 History of Na, Nepal
---
The cool thing about Na is that it acts as a yak and animal sanctuary. I'd seen plenty of yak on the Everest Base Camp trek, but they were always working. Yak are used to carry supplies up the mountain. Locals also use their milk to create yak cheese. In some areas, yak are killed for their meat. To be honest, I always saw them as somewhat scary animals. They're large and tend to run down the hills without much regard for throwing people off cliffs. Seeing them here in their natural environment was incredible. They are such peaceful gentle creatures. That's not to say that you should approach or pet them, because they are wild. But from afar, they're very tame.
A famous guru declared this area a no kill zone which means no animals can be killed in the area. They all live complete lives until they die of natural causes. I read on one of the signs in the area that after death they are cremated, just like humans. The locals here respect the animals. We were fortunate enough to be there just after the baby yak were born. They were so cute and sweet. They looked like miniature fluffy cows. It's an amazing place to take in nature.
---
Na Village Overview
---
Major ethnicity:
Sherpa
Major religion:
Buddhist
Language:
Nepalese & Sherpa
Altitude:
3,943 m (12,936 ft)
Oxygen Concentration:
63% (compared to 100% at sea level)
Location:
Na is located in the Gaurishakar Conservation Area which is in the north-eastern part of Central Nepal. It's 24.8 km (15.4 miles) from Chhetchhet which is the closest village with road access.
Best Time of Year to Visit:
October, November, April, May – If you visit outside of tourist season, the teahouses may be closed. Many locals leave during the winter because it's too cold and there are not enough tourists. Locals do stay in Na during monsoon, but it's very dangerous to travel that time of year and even the locals don't dare to cross the rivers.
How to get there:
Na is part of the Tsho Rolpa Trek, Rowaling Valley Trek, and the Tasi Lapcha La Trek. It takes an 8-10 hour drive from Kathmandu and 4-6 days of walking to reach the village of Na.
What to eat:
Because the area is mostly Sherpa, it's best to try authentic Nepali or Sherpa food. Dal baht is popular along with Thukpa (Tibetan noodle soup) and Thongba (millet wine). It's forbidden to kill animals in this area, so you should not ask for meat.
What to see and do:
Na is the last village before Tsho Rolpa Lake and Dudh Lake. Each lake is about a 3-4 hour walk from the village. There is also a small monastery set in the hills just prior to reaching the village (between Beding and Na). It's a great place to see mountain views and watch yak roam free.
---
Na, Nepal Teahouses
---
Number of teahouses:
3 but only one was open
We stayed at:
Na View Point Hotel. We arrived at the end of May which is the end of tourist season. Out of the three teahouses in town, only one was open. That being said, the two women who run it were very kind. They made us wonderful food. The room was clean and they provided warm blankets. Since it was off-season, we were able to eat in the kitchen near the fire to stay warm. The only downfall of this teahouse is that the toilet is a little far from the room which made peeing at night difficult.
Price of room:
500 rupees (approximately $5 USD)
Price of vegetable dal baht:
600 rupees (approximately $6.00 USD)
WiFi:
No
Electricity:
Limited Solar Power
Toilet Situation:
Outhouse / squat toilet
Showers:
No
NTC Cell Service:
No
---
Na, Nepal Photography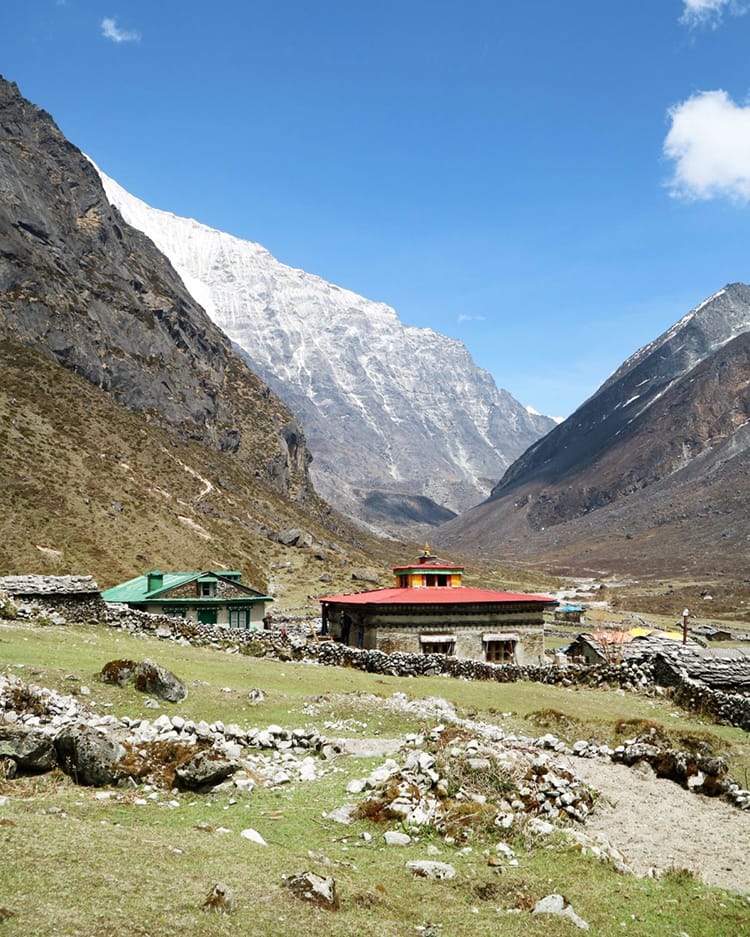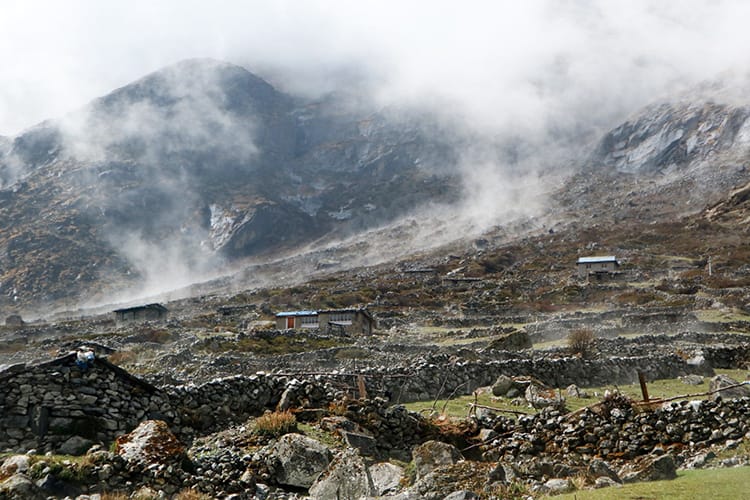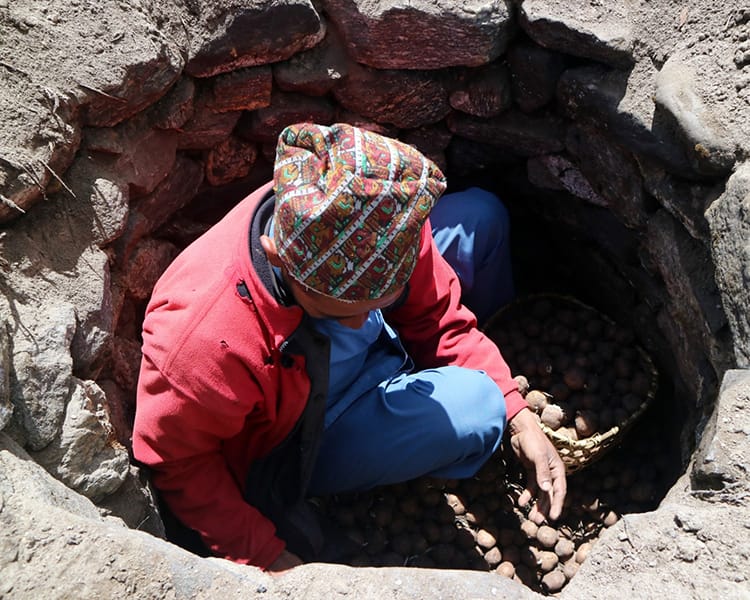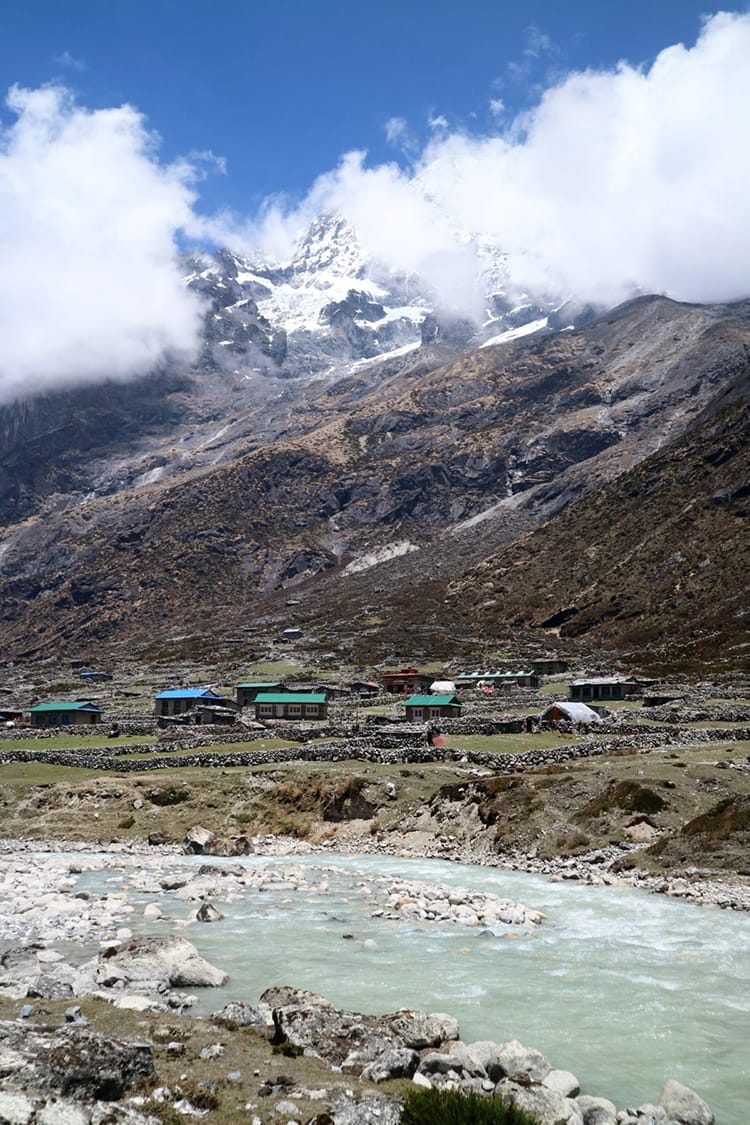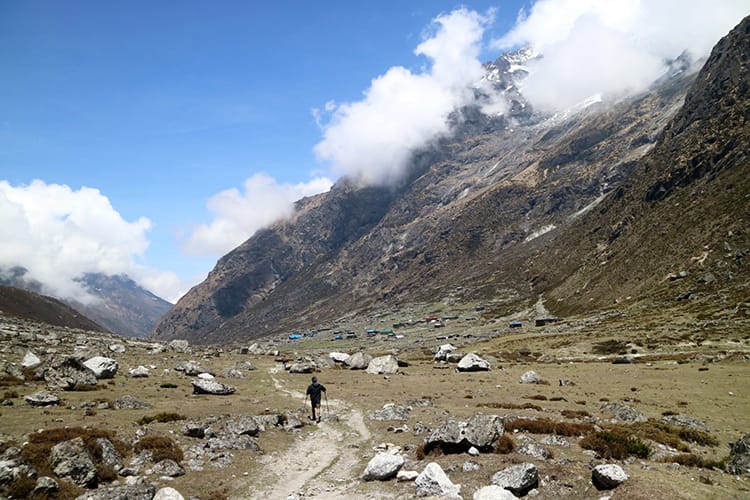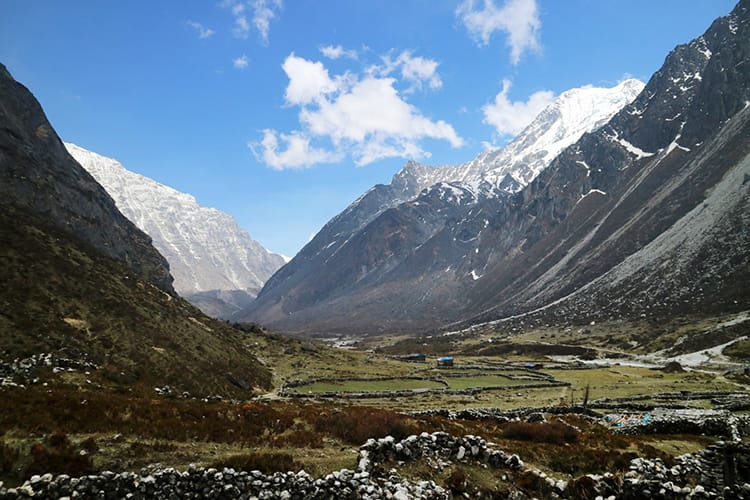 ---
You might also like…