Originally, Nagarkot was a fort that was built in ancient times to oversee nearby kingdoms. Later, it became a vacation home for the royal family to use during the summers. Now, it's a popular tourist destination, and it's easy to see why. Once you get the chance to see the Himalaya spanning from the Annapurnas all the way to Everest, you really can't help but be amazed by Nagarkot, Nepal.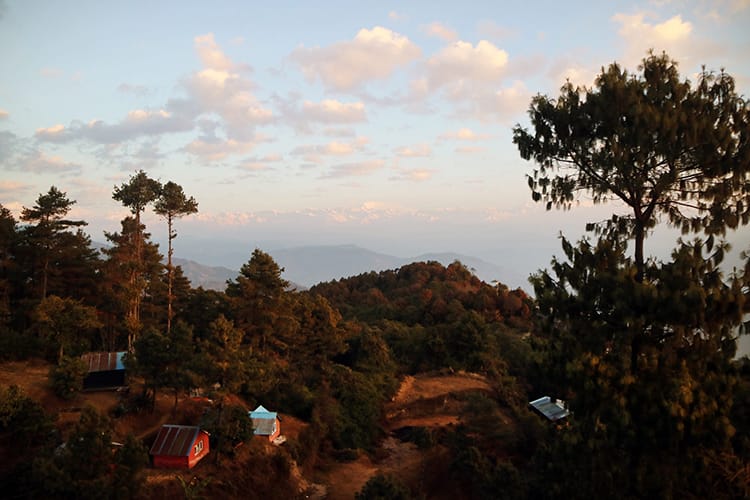 While Nagarkot is undoubtedly one of the best spots to see the Himalaya, the best views come with a price. The town is made almost entirely out of hotels. For the best views, you need to walk about 15 minutes past the police checkpoint, as the hotels located in the center of town have limited views. The great things about Nagarkot though, is that you can go in the winter. Most high altitude trekking routes are closed in January and February, so this is the best way to see the mountains during off-season.
In my opinion, Nagarkot itself isn't much to write home about. Everyone told me it was beautiful, but I didn't realize they only meant the view. The town itself is almost nonexistent. There's nearly 100 hotels and some small restaurants, but it seems there's no culture or history in this area. For that reason, I'd actually recommend staying outside of Nagarkot proper, and instead, stay in one of the small resorts on the hillside just a half hour away.
---
Nagarkot, Nepal Village Guide
---
Major ethnicity: Newar & Tamang
Major religion: Hindu & Buddhist
Language: Nepali, Newari, and Tamang
Altitude: 1,965 m (6,447 ft)
Location: 28 km (17 miles) East of Kathmandu
How to get there: You can hike from Bhaktapur to Nagarkot or you can hike from Dhulikhel to Nagarkot. You can also take a local bus from Bhaktapur, although I hear it's a bumpy ride.
What to eat: I always recommend ordering Nepali food, but this is one of those areas that's so touristy that the western food is decent too. We typically eat in whichever hotel we choose as there aren't a ton of restaurants in town. That being said, we tried Mandip Giri Restaurant & Bar on our last visit and it was great. They had amazing BBQ chicken. We also tried several snacks including tornado fried, weiwei sadeko, egg fried rice, and chicken chili. Everything was good and we loved the rasta vibe. This restaurant is located in the main village before the tourist checkpoint.
What to see and do: Nagarkot has a variety of things to do but is mostly known for hiking. With such great views, there's several places to see the mountains. You can also go paragliding, on a helicopter tour (from Kathmandu to Nagarkot), do yoga, get spa treatments, or rent a mountain bike. The biggest attraction is finding the perfect place to watch the sunrise.
---
Nagarkot Hotels & Accommodations
Best Budget Hotel: Everest Manla Resort ($31 USD per couple). I normally wouldn't consider $31 to be a budget room. I can assure you that there are cheaper rooms, but we walked to Nagarkot from Bhaktapur. It took almost 8 hours to arrive, and I came to see the views. The best views are at sunrise, and to be honest, I didn't want to wake up super early to walk even further the next morning. Considering how the view is the number one reason to visit Nagarkot, we splurged. The $31 got us a large comfortable room with a private bathroom, hot water, limited WiFi, and breakfast included. You can find a $20 room in town, but you won't be able to open your door to a picture perfect view.
Book on BOOKING.COM | AGODA
Best Mid-Range Hotel: Peaceful Cottage ($50-$100 USD per couple). Our first night, we reserved a $35 budget room at Peaceful Cottage. When we arrived, we found out it was a construction site. I was pretty upset since a good room usually cost $15 in Nepal, and we were splurging as a treat for ourselves. After being very unhappy with the original room, we were shown a $50 room which had a mountain view. It was January, and it was freezing cold. The room had HEAT (a rare thing in Nepal). We had it blasting, and it was totally worth the extra money. What won me over was the incredible view from the three different balconies. We were able to wake up, walk upstairs, and have one of the best views in Nagarkot proper. It also included free breakfast, had hot showers, a comfy bead, and of course HEAT!
Book on BOOKING.COM | AGODA
Best High-End Hotel: Hotel Country Villa ($70 USD – $350 per couple). Priced between Peaceful Cottage and Hotel Mystic Mountain is the Hotel Country Villa which we stayed at for Valentine's Day one year. The hotel has a lodge like feel and sits at the edge of a steep hill with epic mountain views. Their basic rooms are small and a little dark with wood paneling, but every room here has an awesome view unlike other hotels in the area. The food at the buffet style dinner was delicious and the bathroom had a wonderfully hot shower. Overall, I really enjoyed our stay here.
Book on BOOKING.COM | AGODA
Best Luxury Hotel: Hotel Mystic Mountain ($130 USD – $500 per couple). I can't attest first hand that this is the best because I can't afford to stay there. We did stop in for a very fancy lunch though! And of course, we asked for a tour. This place is like a mirage in a desert. First of all, the staff was insanely friendly. We walked in looking like hell, wearing trekking gear, sweating, and our boots were covered in mud. But, we were welcomed in as if we were dressed to the nines. I love that this place was so beautiful and not at all pretentious. The rooms are luxurious. There's an in ground pool. The views look like they go on forever. And, the restaurant offered delicious food. I highly recommend the chicken curry.
Book on BOOKING.COM | AGODA
---
Nagarkot, Nepal Photography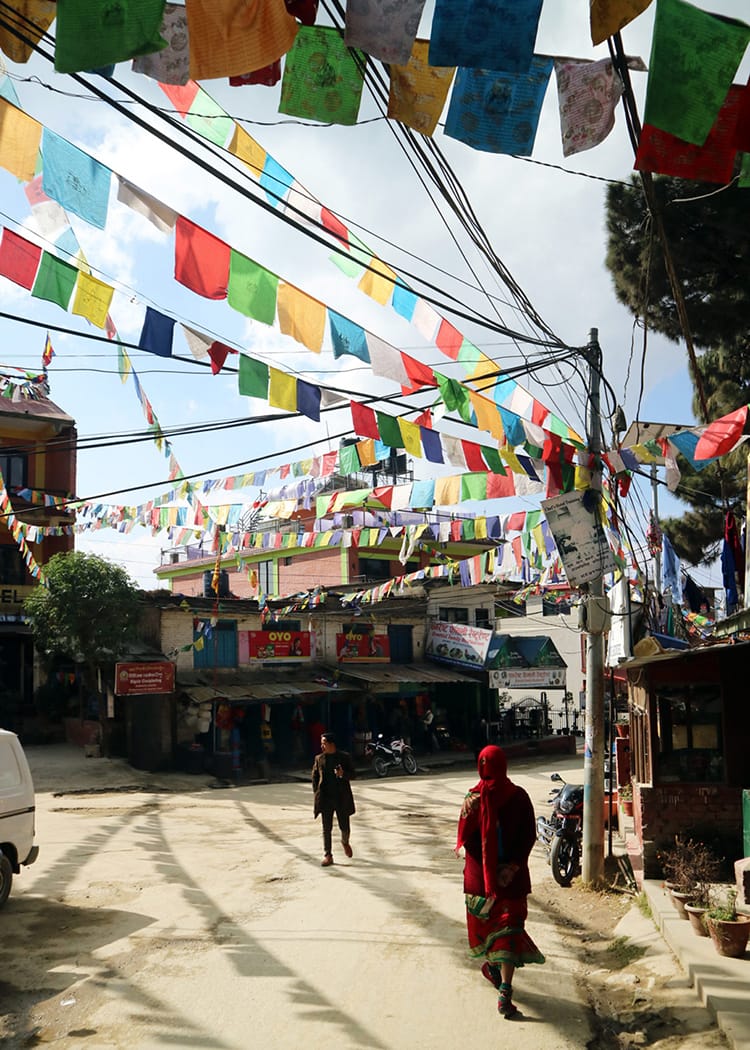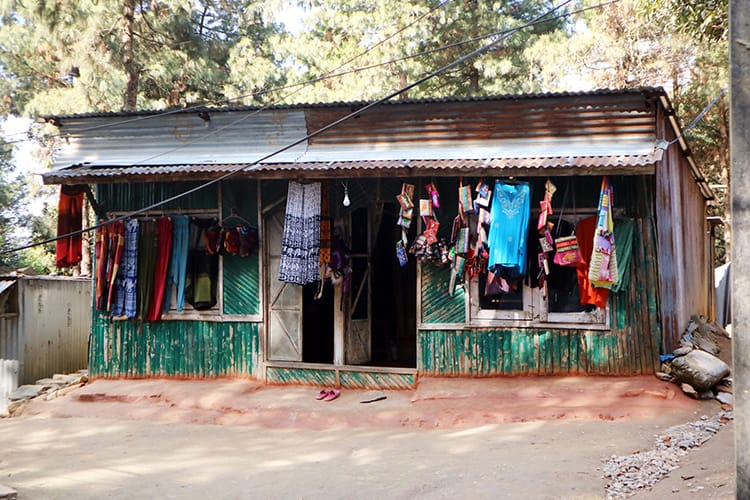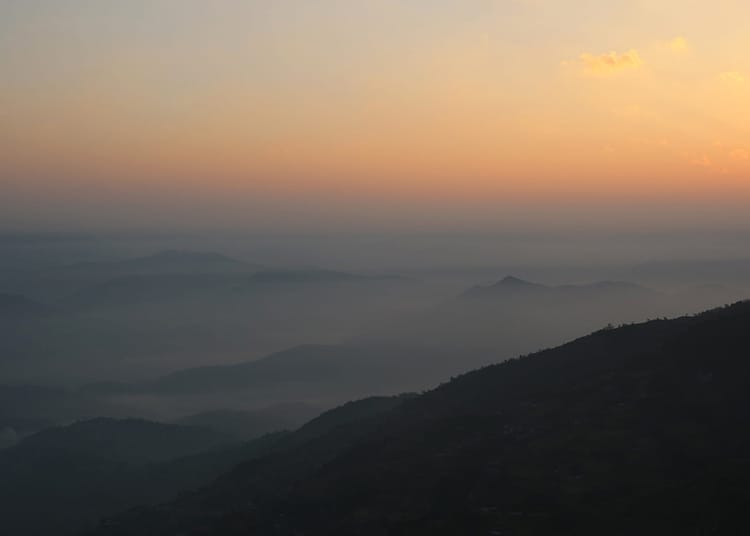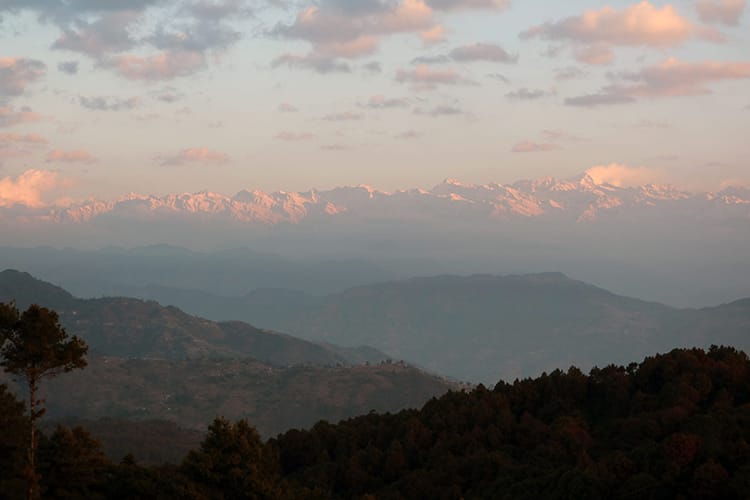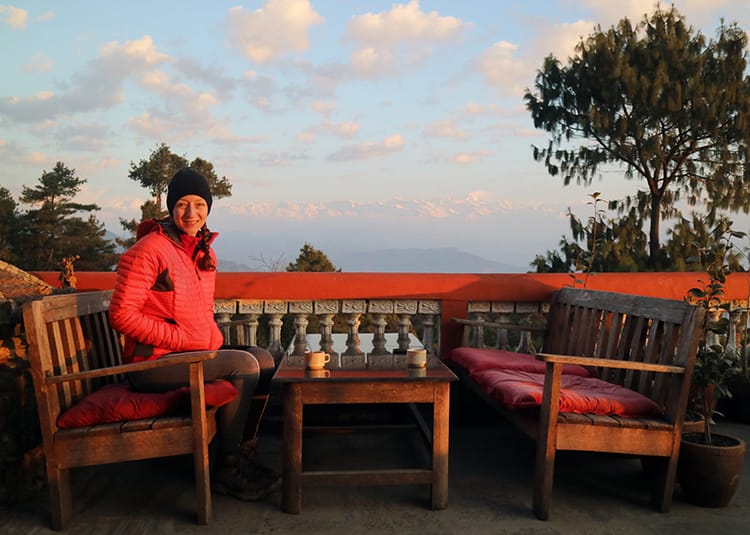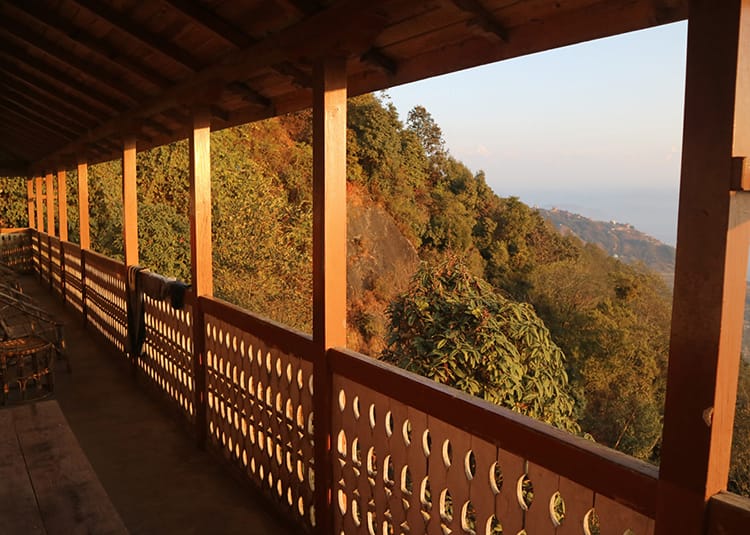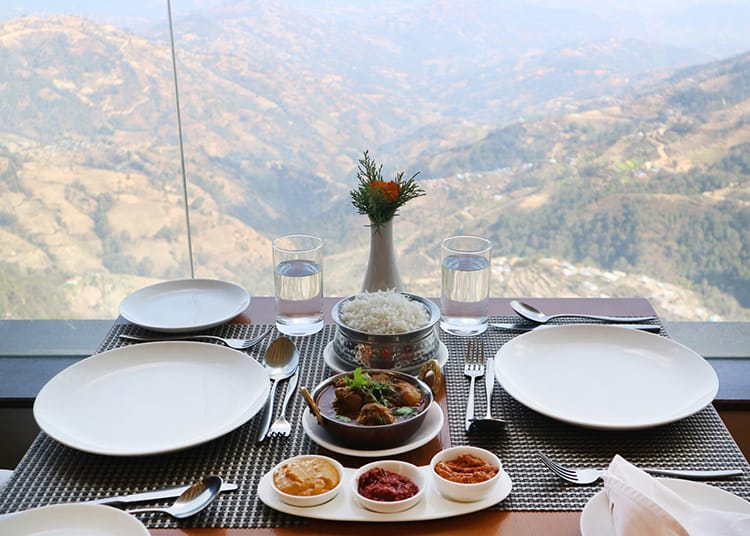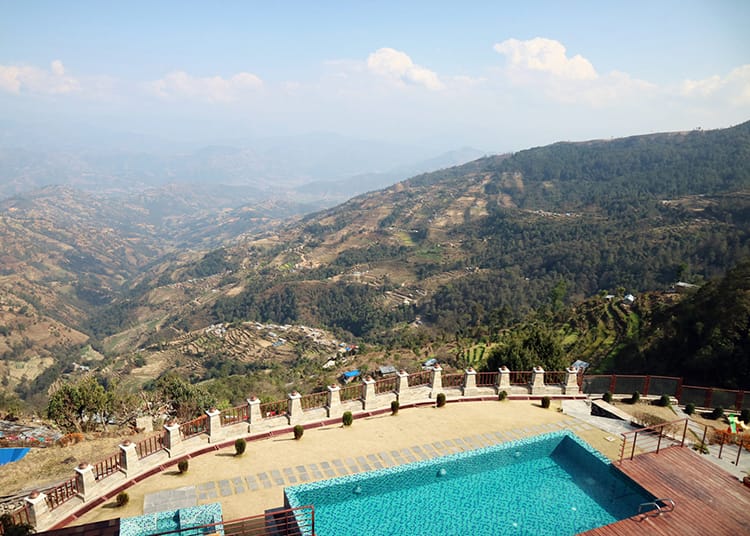 ---
You might also like…