I ended up staying at my hostel in Phnom Penh to catch up on work by the pool for 11 days. At first, it's easy to see why no one wants to spend time in this city. Scams are at large and bag snatchers are a serious problem. If you walk down the streets at night, you'll see a plethora of prostitutes waiting for single men. If I hadn't stayed so long, I would have missed out on the beauty that Phnom Penh holds. If you take the time to look past the negatives, you'll see that there is just as much good happening in this city as there is bad. The growth of sustainable tourism in Cambodia is actually really impressive. Here's my favorite spots I found while visiting Phnom Penh.
---
Sustainable Tourism in Cambodia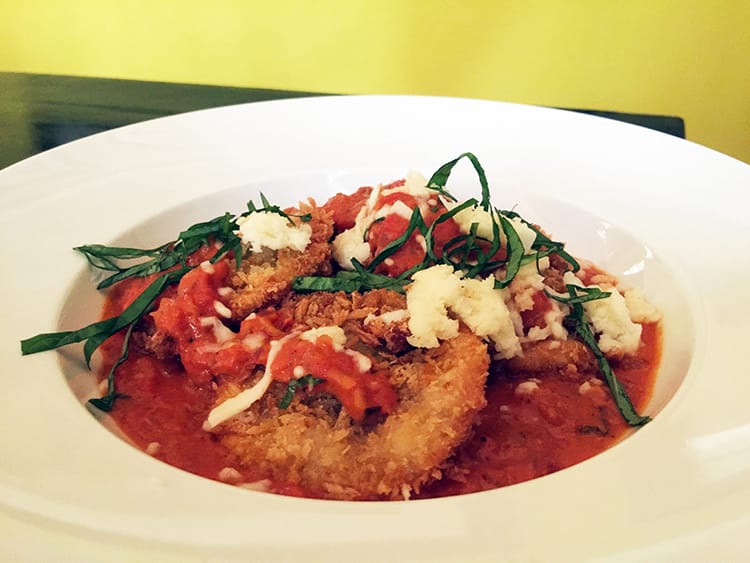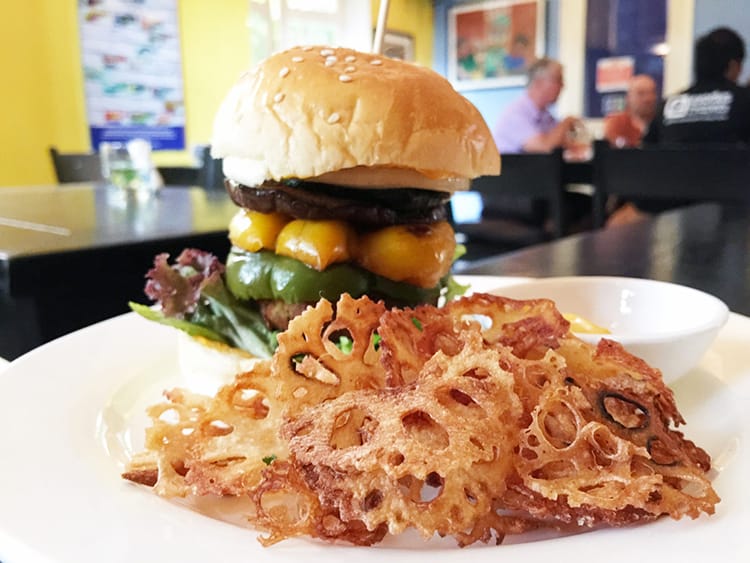 Friends N' Stuff Restaurant / Romdeng Restaurant
---
These two restaurants are run by Tree Alliance. This organization takes at risk and marginalized youth and trains them to be chefs and waiters. Most of these children have had very hard lives and resort to begging on the street. These restaurants give them the opportunity to train in a career and provide for their families in a sustainable way.
We went to lunch at Friends Restaurant where I had the veggie burger with lotus chips. It was amazing! For dinner we went to Romdeng Restaurant (it's sister restaurant), which is a little more high end. It's in a beautiful colonial building and our table was next to a gorgeous pool. I had a dish with mushrooms, tofu, and Chinese broccoli. If this restaurant was in NYC, my meal would have cost $20 and up, but here it was only $5. It's such an amazing value, and your money goes to a great cause.
The organization was able to send 5,500 children to public school last year. It also helped train 1,500 children while helping them find employment. Last, but not least, it helped support 8,000 parents to better care for their children. You can help by eating at one of their restaurants or donating to their foundation online.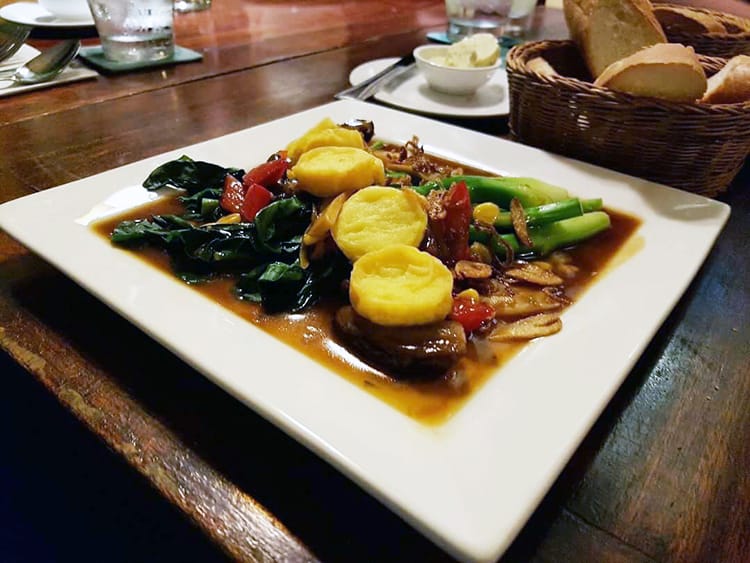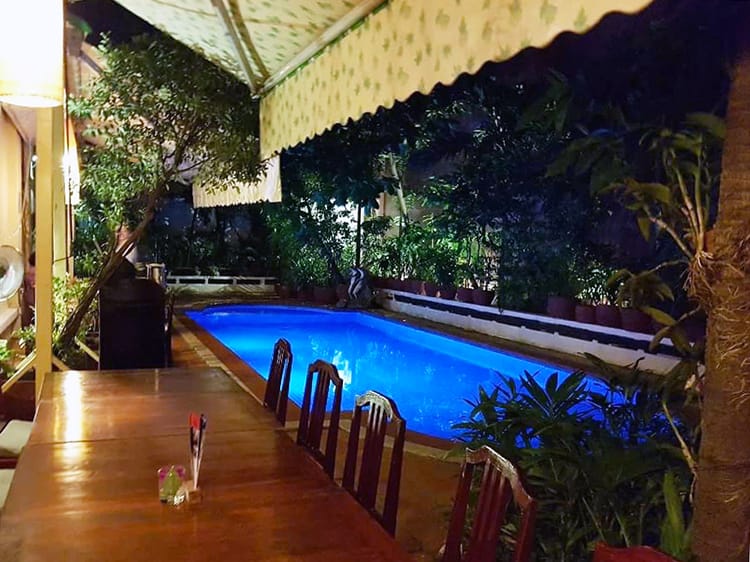 Friends N' Stuff Shop
---
Next to the Friends Restaurant is a shop full of hand made items. 94% of what you pay goes directly towards helping youth in the area. What I really loved about this organization is that you aren't just donating money that will be spent on food or a one time expense. You are literally contributing to someones future by helping them to train in a profession that will sustain them the rest of their lives.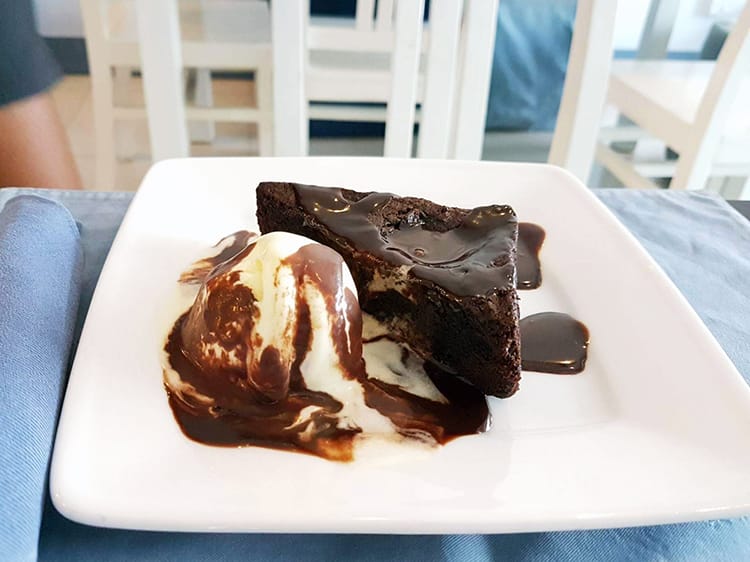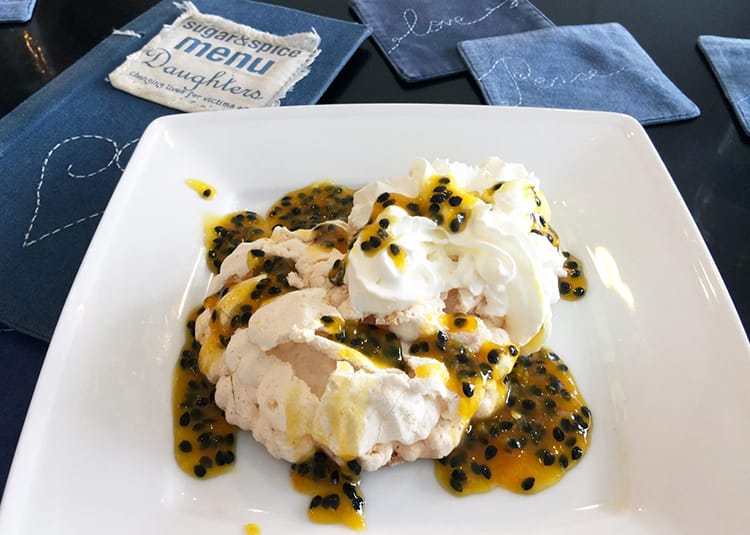 Daughters of Cambodia / Sugar & Spice Cafe
---
Daughters of Cambodia is a small organization that helps women trapped in the sex industry. The organization aims to help 100 women a year get jobs within hospitality. It trains them in a new career while offering counseling, medical treatment, and social work. Their aim is to give women a new life to help them prosper.
You can help support this organization in a few ways. If you're in Phnom Penh, I highly recommend eating at the cafe. A few friends and I ordered dessert here, and it was so delicious! I had a papaya meringue that was incredible. I almost licked the plate clean.
You can also visit the store downstairs which has items made by ex sex workers. Everything is well made and the materials are really nice. You can tell they put a lot of love into each item. I bought two shirts and a purse and love them! I'd rather spend money here knowing it goes to a good cause than at the markets in town.
If you are unable to visit Phnom Penh, you can make a donation on their website. There's also an online store featuring some of the items from the shop.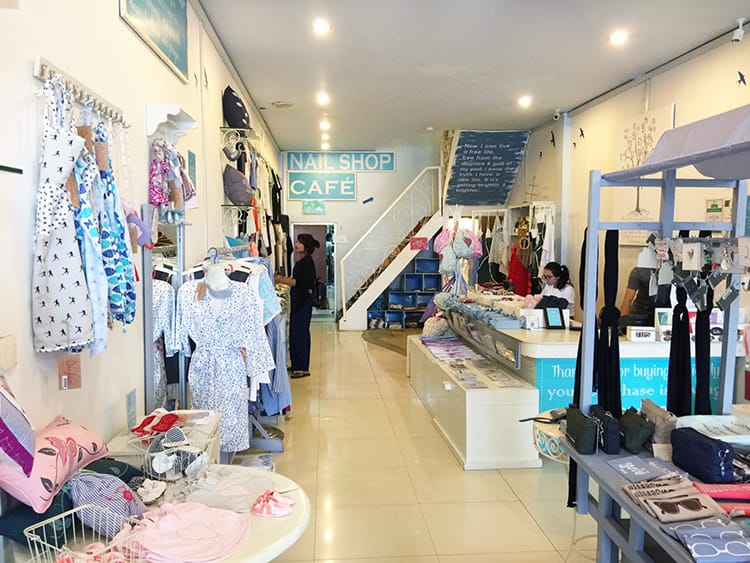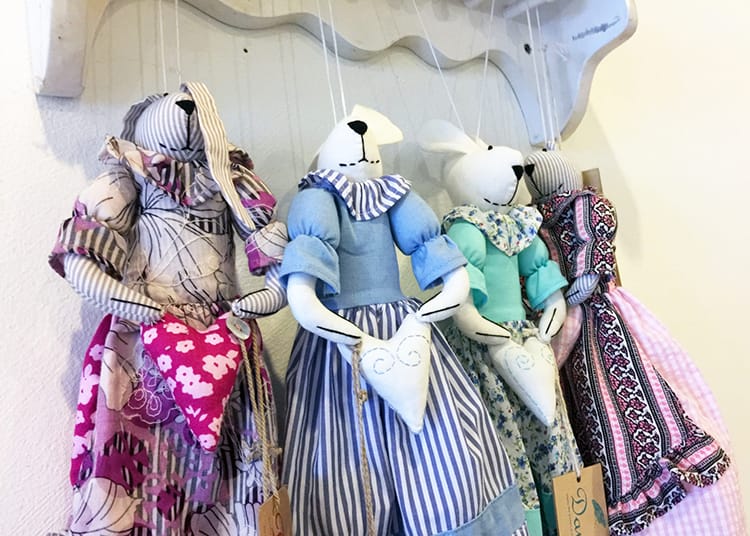 We happened to stumble upon a few other places. One was a shop on 240 Street which had beautiful chic casual dresses made by the disabled. I didn't get the name of the store, but I did buy a handmade Christmas ornament for my collection. There are also a few blind massage parlors around that support the blind community by teaching them how to be masseurs! There are so many amazing companies focused on sustainable tourism in Cambodia. I highly recommend checking out as many as you can while in town.
Have any questions about sustainable tourism in Cambodia? Ask in the comments.
---
Looking for a Hotel in Phnom Penh?
---
You might also like…