It's been my mission to get off the beaten path in Kathmandu during my first two weeks in Nepal. It's a city that every visitor spends time in, yet very few enjoy. It's dusty, noisy, and swarming with tourists. When everyone hates a city, I like to think of it as a challenge. I know that there's more to a place than what most tourists see. Lucky for me, I have a Nepali friend who told me where the locals go to hang out when they need an escape from city life. On the outskirts of Kathmandu lies the Shivapuri National Park. It's rarely visited by foreigners but is a popular destination among Nepali tourists.
---
How to Get There
---
My friend, Suraj, and I took a motorbike to get to the park, making it extremely accessible. That being said, there are several ways to get to the park depending on how much you want to spend. The cheapest way would be to take the bus from Thamel to Budhanilkantha and then hike to the park. There's a paved road most of the way making it easy to navigate. The hike should only take a few hours; however, it is all uphill.
If you don't mind spending a little bit extra, I'd recommend taking a taxi to Tokha which is a nearby village. You can stop at the local temple, grab a masala tea and then walk to Shivapuri National Park. On the way back, you can walk down to Budhanilkantha and then bus back to Thamel. That way, you get to see two different parts of Kathmandu that very few tourists visit.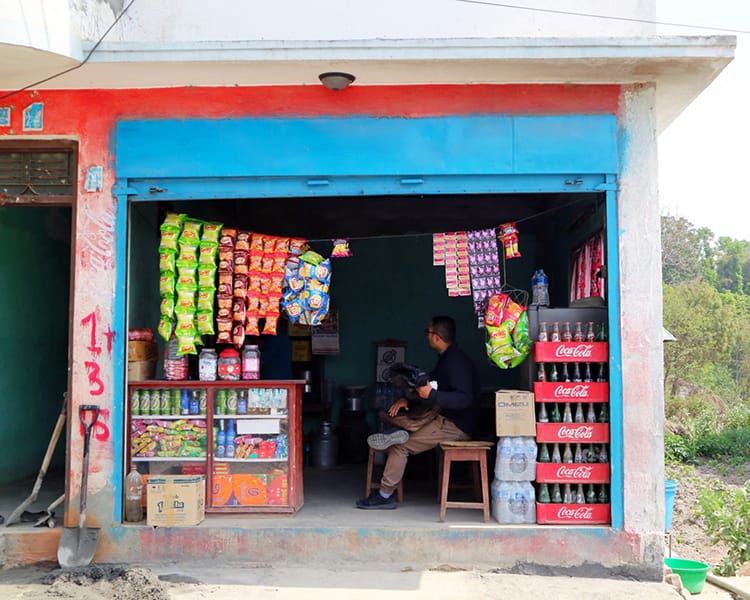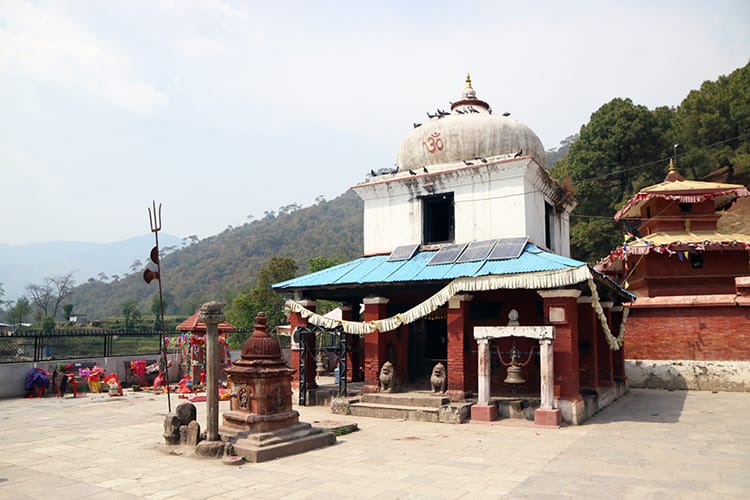 Tokha Village
---
Although there isn't much to see or do in Tokha, there are some really beautiful views and it's a great way to see what life is really like for the average person living in Kathmandu. By escaping the city center you can also see some beautiful hills, farmland, and local businesses. Plus, you can grab some authentic masala chiya (spiced tea) while you're here. There's a small temple at the end of the road as well as a homestay. From the temple, you take the dirt road up the mountain which eventually turned into a paved road.
Once you get to the National Park, you'll start to see a lot of military personnel with some pretty big guns. I found this a bit alarming at first until I realized that there is an Army campus within the park. You'll reach a main gate where you need to pay a $6 entry fee. Unfortunately, that ticket is only good for one day, so you'll have to choose what day you want to go for a hike.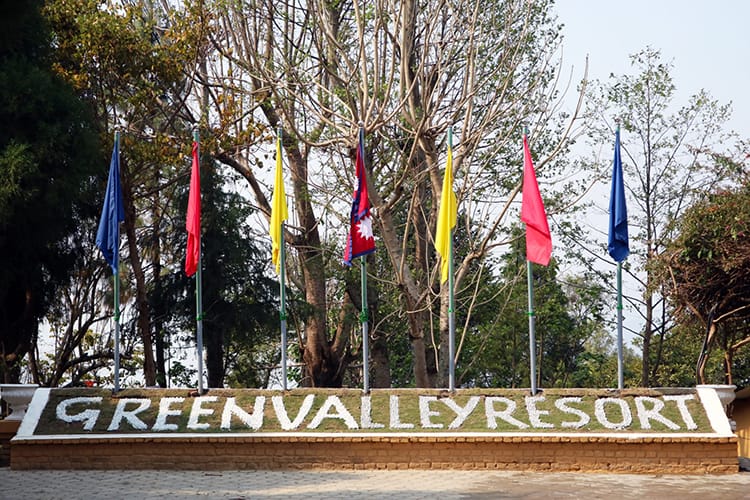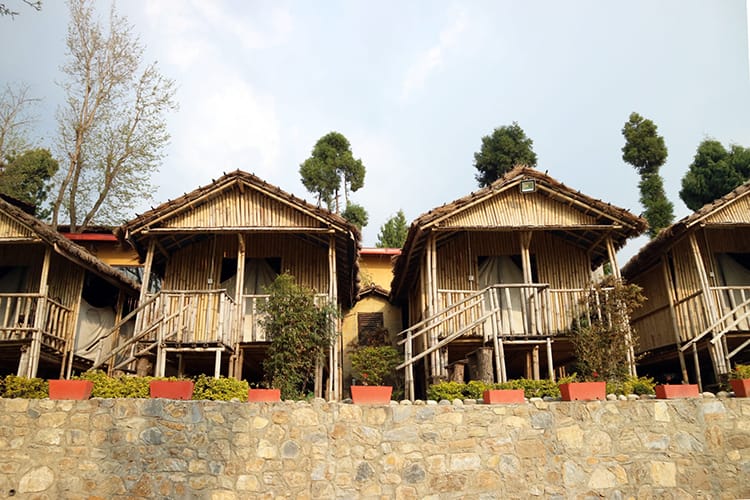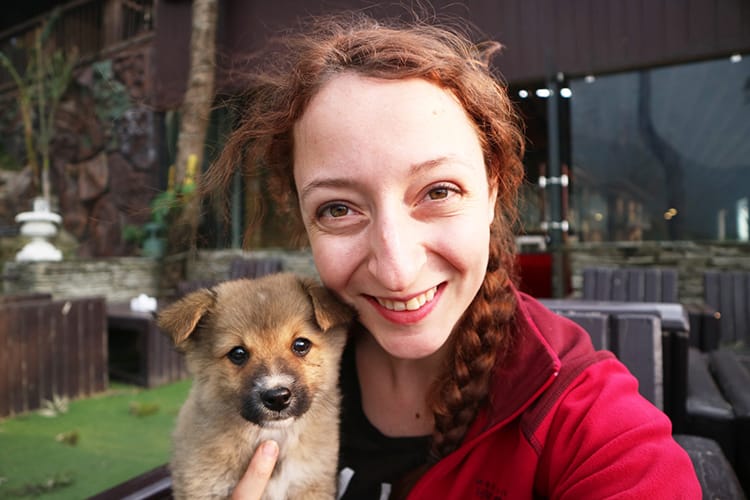 Where to Stay
---
After acquiring your ticket, you can follow the road all the way to the Green Valley Resort. The resort is a little on the fancy side for my usual budget, but if you're able to get a group of friends together, you can get one of the large tents they have and split the costs. We opted for a small cottage for $50. It had one large bed and a couch which could act as a second bed in the living room. It also had a full kitchen and bathroom. Split two ways, we each paid $25 and it included the room, dinner, breakfast, and a welcome drink.
The resort itself is beautiful with incredible views of the Kathmandu Valley. The food at the restaurant was great although I'd recommend asking for no pepper. I found my food to be a little heavy on black pepper during all three meals we ate there. My favorite part was the two new puppies that were running around. Any place that has puppies gets a gold star in my book.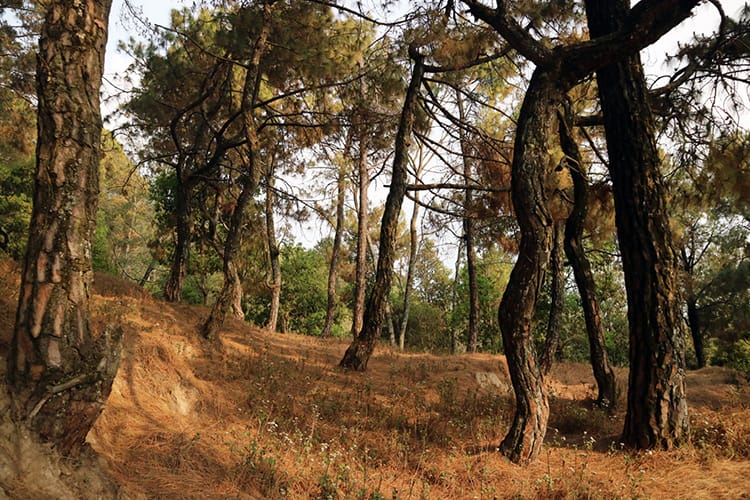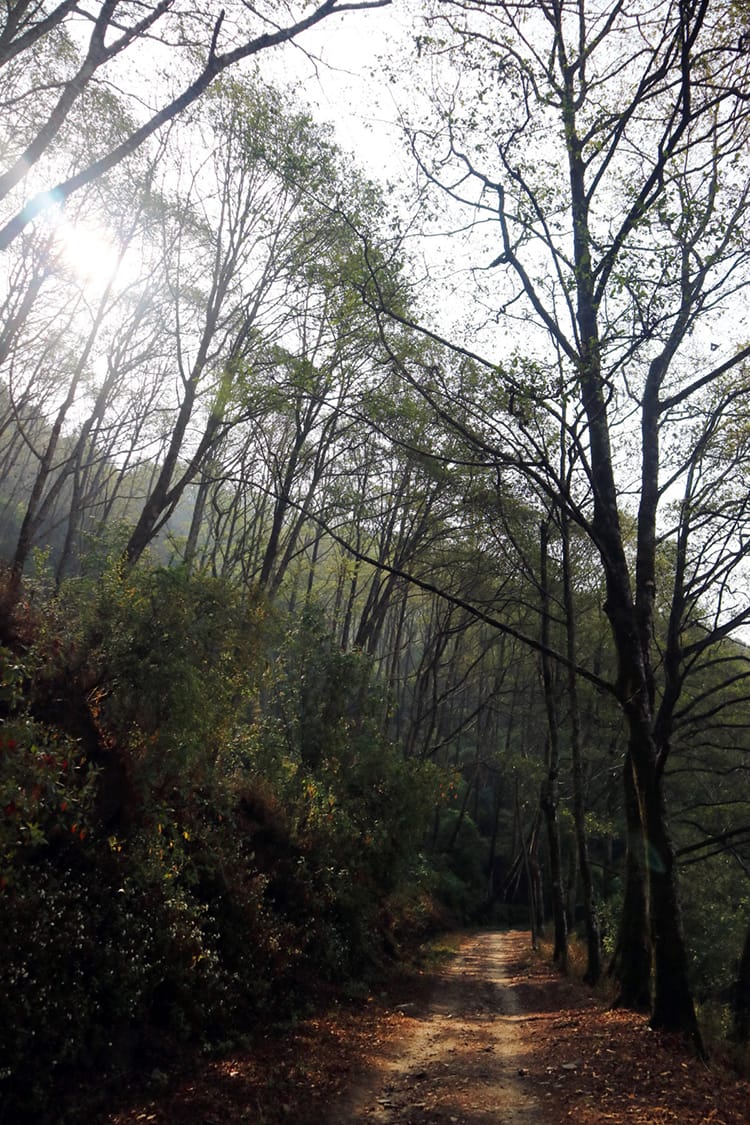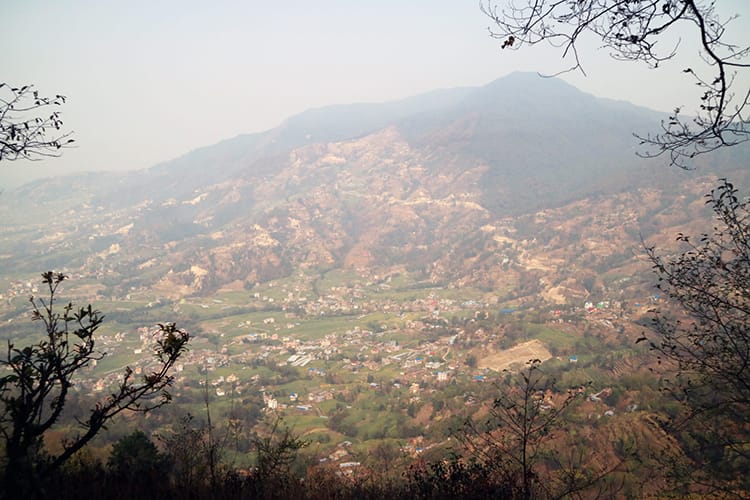 What to Do There
---
Since our tickets were only good for one day in the park, we chose to stay close to the hotel for the first evening. The armed guards pointed us in the direction of a path that would take us around the nearby village without needing to use our park entrance pass. We wandered down a small hill into the forest, and over a steep and somewhat rough descent. The walk only took an hour, but we weaved our way through people's yards and back up to the hotel. We had to ask directions several times but eventually found our way.
In the morning after breakfast, we entered the park and went for a walk along the main road which has almost no traffic. In fact, we didn't see a single car. Apparently, the area is popular for mountain biking, and we saw a few people biking down the way that we came up. We were lucky enough to have a downpour of rain the evening before, so most of the dust that usually looms over the valley had settled. I've been told that sometimes you can't actually see anything from the road if the smog is too thick.
Shivapuri National Park is so lush and green. It was a nice contrast to the dull look of Kathmandu. The air was clean, and in the morning hundreds of birds chirped a good morning song for us. With the rainfall from the night before, everything was coated in dew. The sounds of water trickling down the mountain was extremely calming. It was a perfect break from the hustle and bustle of Kathmandu without having to go very far.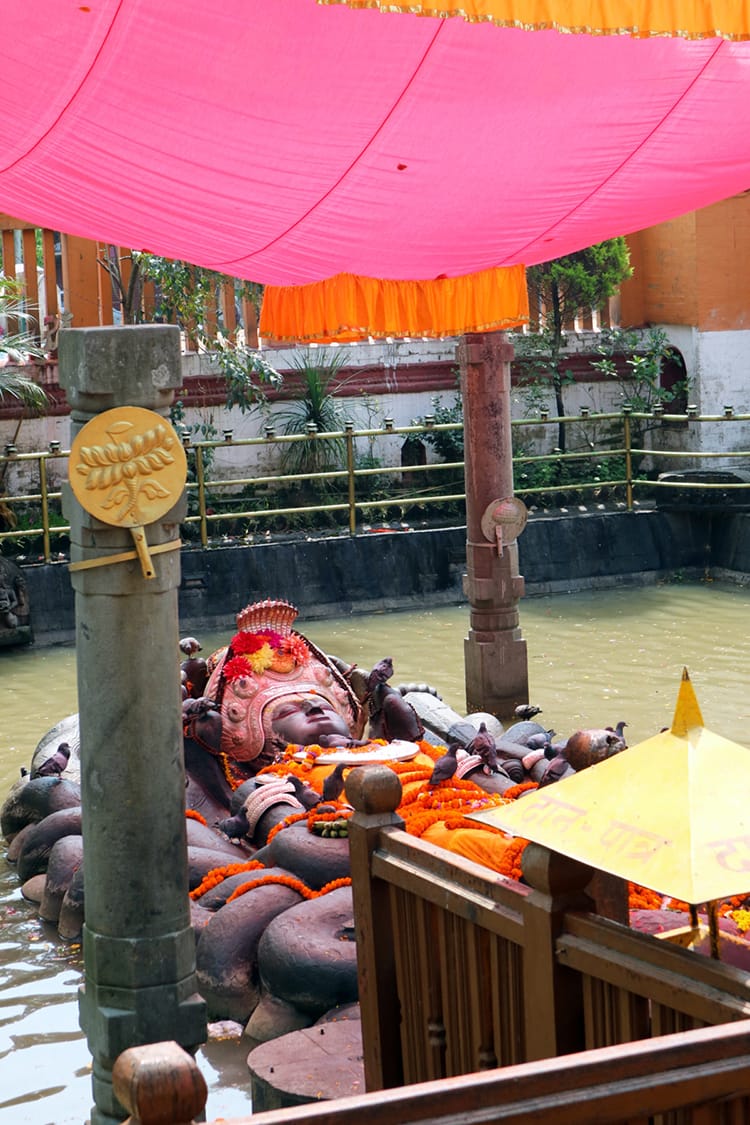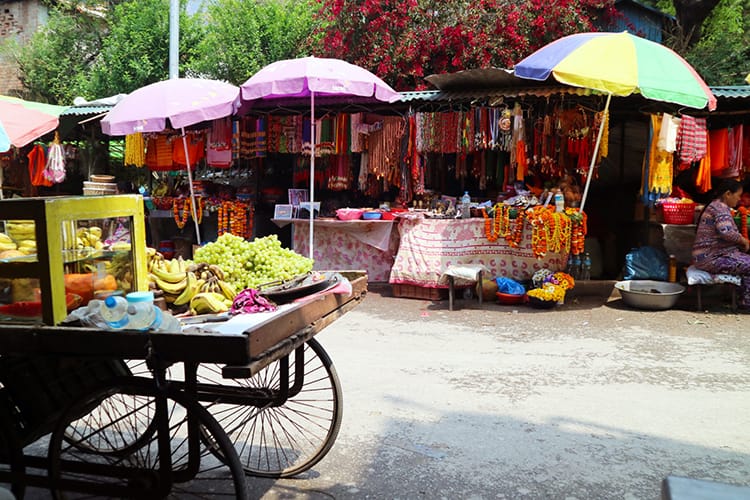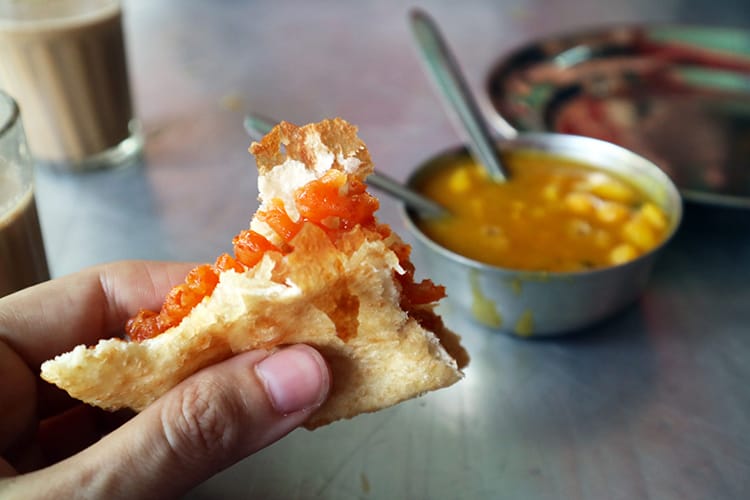 How to Get Back & Visit Budhanilkantha
---
Again, we took a motor bike, but you could hike back down to Budhanilkantha in a couple of hours. There, I'd recommend going into town to see the Budhanilkantha Temple which has a statue of the god Vishnu laying on a bed of snakes. This area is full of brightly colored stalls selling flowers to use as offerings as well as some beautiful beaded jewelry for a fraction of what you would pay in Thamel.
On the corner right outside of the temple is an open restaurant with tons of snacks. I'd recommend trying a jerry puri and yellow kerau tal curry. It's a sweet honey treat sandwiched between some dough and dipped in a spicy curry. The sweet honey and spicy curry together taste amazing. It's the perfect snack. From here you can grab a green bus or a minivan back to Thamel.
Overall, we had a great trip. It was a perfect way to warm up for some trekking I have planned over the next month. Although it has an altitude under 3,000m, it's a nice way to acclimate a little bit before taking off to higher altitudes. I'd recommend this trip for people who don't want to commit to a long term trek but still enjoy nature. It's a great place to visit without having to give up basics like a shower or warm bed.
Have you been to Shivapuri National Park? What route did you take to get there?
---
You might also like…