It always amazes me how you never hear about a place and all of a sudden everyone is talking about it. The amount of times I've heard people talking about going to Tarebhir is kind of insane. With limited travel options, a lot of locals have been taking the time to explore around Kathmandu and the Tarebhir hike has become a popular favorite. We finally jumped aboard to see what all the hype was about. Here's what you need to know…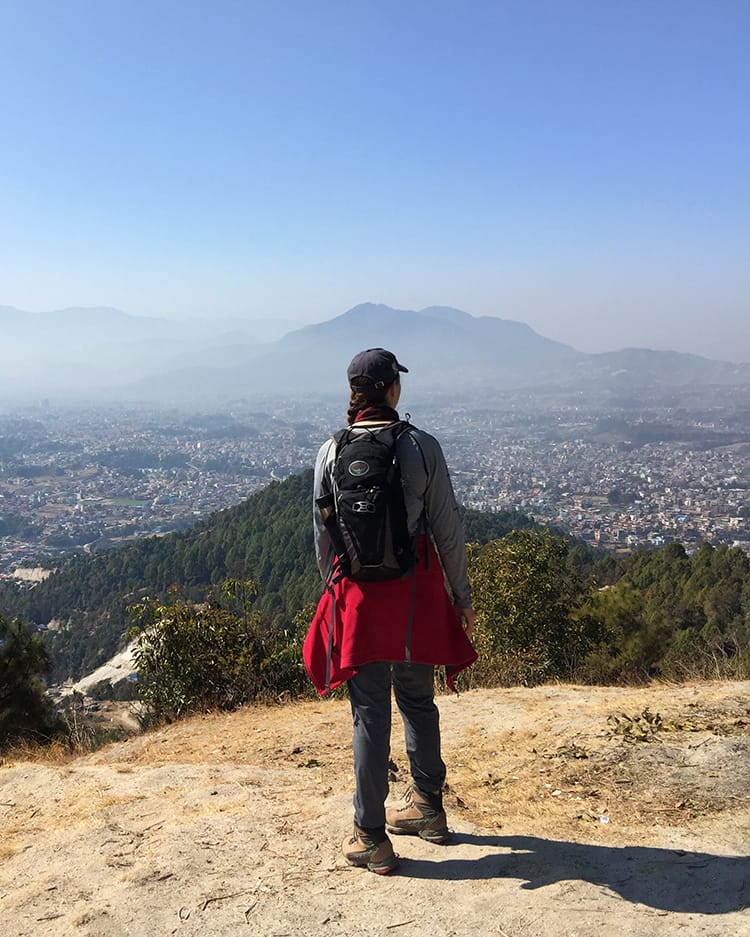 Who would enjoy the Tarebhir Hike?
This is a great hike for beginners and for those looking to get out in nature without having to leave the city. We went with my two nieces who haven't done much hiking before and they were both able to complete the hike which was super exciting for us. We were all really proud of them. This hike is not too steep although it does go constantly uphill. It's also very easy to navigate. The bottom is a paved road and the top is a dirt road, so it's impossible to get lost.
Is there an entry fee?
This hike sits just on the outskirts of Shivapuri National Park which means that you can enjoy the beautiful woods without paying a fee to enter. This hike is completely free.
---
---
How to get to the start of the Tarebhir Hiking Route…
The hike starts in Budhanilkantha (by the Radhakrishna Temple on Google Maps) which is on the north-eastern side of Kathmandu. I'd recommend taking a Pathao here and having it drop you off, or you can hire a taxi for the day to wait. If you are driving yourself, there isn't a proper parking place but the road is very wide, so there is space to park on the street. I recommend parking at the bottom and walking the entire way, but if you're brand new to hiking, you can drive halfway and park next to the first picnic area and then walk up from there.
Tarebhir Hiking Time
With two kids, it took us about one and a half hours to reach the top, but we started from the very bottom of the road. If you are a fast walker, it could be done in 45 minutes. If you park near the picnic area, then it only takes about 25 minutes. Those who are unable to walk can drive all the way to the top to enjoy the view. We left an hour at the top to have lunch and it took another half hour to get back to the car.
Overall, this hike took half a day (a total of 3 hours) to go up, rest, and come back down.
Tarebhir Difficulty Level
I would rate this hike as easy, but it may be a little difficult if it's your first time hiking. I would suggest Nagi Gompa for beginners to try prior to this hike. If you are an avid trekker, this hike may be too easy and you might want to opt for something more difficult like Champa Devi or Jamacho. Overall, it was a good hike to do as a group for fun family time.
---
---
What to Pack
It's definitely a good idea to bring water with you and a few snacks, but you don't have to pack too much to eat because there are a few restaurants at the top where you can have lunch, snacks, or drinks. My nieces did appreciate having one walking stick each which helped them in the areas that were a little steeper.
Where to Eat
We didn't check out all of the restaurants, but I would recommend the Old Village Cottage which had lots of good snacks for lunch. We had Wai Wai sandeko, French fries, mixed fried rice and a few other snacks that were all good. The views from there are really nice and on a clear day you can see across the Kathmandu Valley.
When to go to Tarebhir
As I mentioned earlier, this hike has become extremely popular among locals. In Nepal, most people only get one day off a week and that day is Saturday. If you choose to go on a Saturday, there will be crowds and it may not be as peaceful as you hoped. We went on a Sunday and it was almost empty. We only saw a few other groups and it was super quiet. Therefore, I highly recommend skipping Saturdays, and visiting on Sundays or during the week.
---
---
Tarebhir Cycling
We saw a lot of groups cycling and this looks like an awesome place to do it. I don't do mountain biking, so I can't speak to how much fun it is, but it did seem to be a popular choice among locals. There's a wide road and it's a mix of pavement and dirt. Overall, it seemed ideal for cycling.
Tarebhir Hiking Photos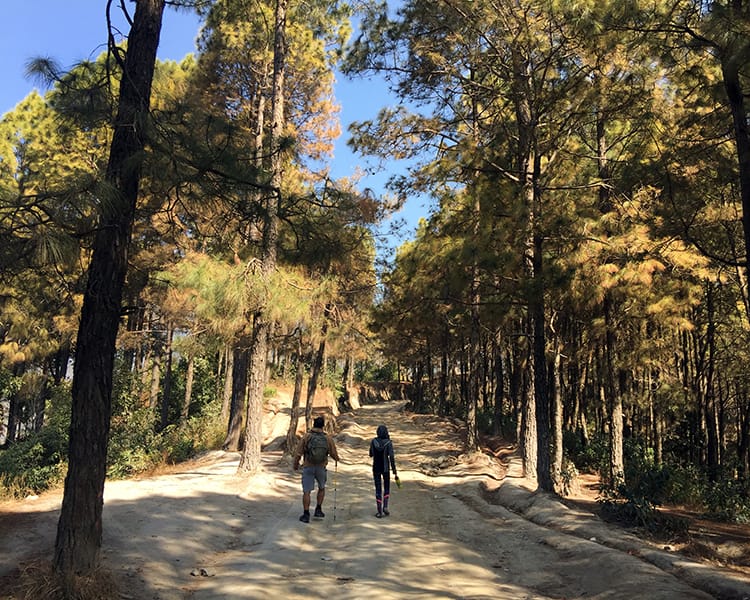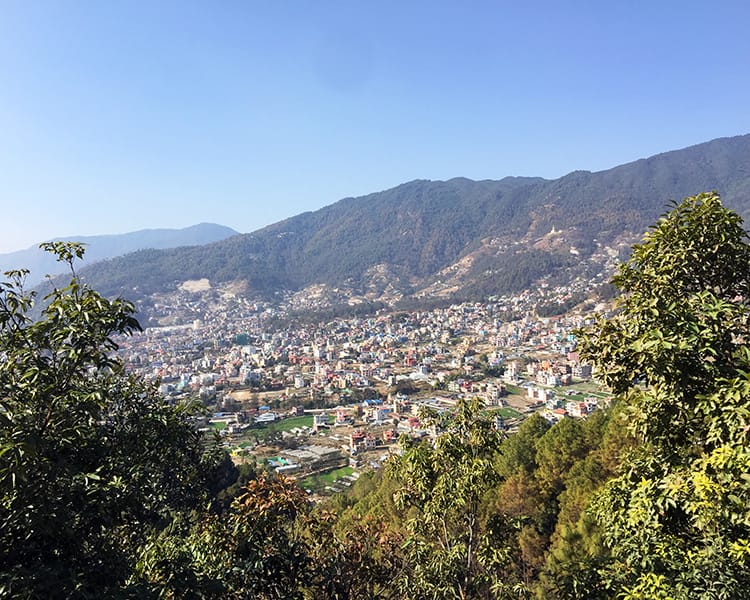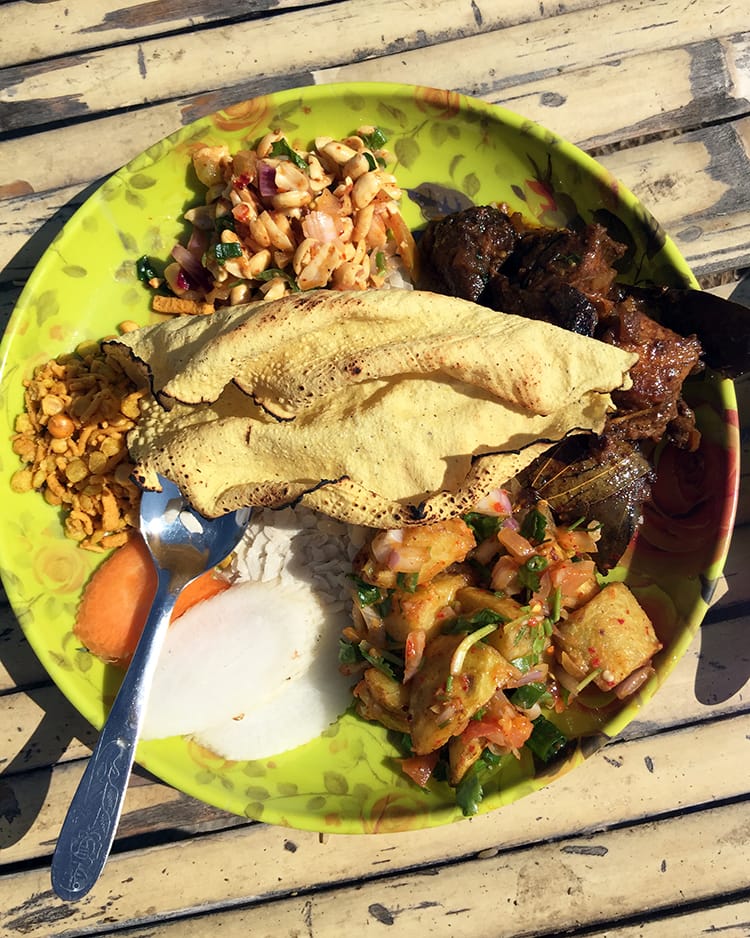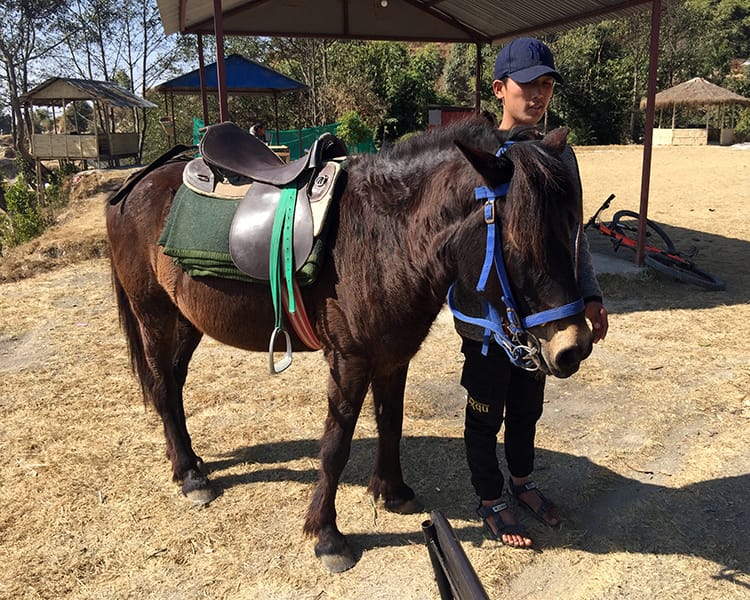 Tarebhir Videos in English & Nepali
---
---
You might also like…