Having a budget and sticking to it is great, but sometimes it's worth it to spend a little extra on a one of a kind experience. With Halloween around the corner, I thought it was the perfect time to write about my favorite New York City experience (no, I'm not exaggerating). This is literally the best thing I have ever done in the five years I have lived here.
Half theater performance, half haunted house, Sleep No More is one of the most unique performances I've ever witnessed. Located in three abandoned warehouses in the meatpacking district, this interactive play is based loosely off of Shakespeare's Macbeth.
Upon arrival, this nondescript building leads you to believe that you will be entering one of many clubs located in the area. Once you step inside, you are asked to forfeit all belongings to the coat check (even your sacred phone). You then enter the "hotel" where you check in. The concierge whom never breaks character welcomes you to the McKittrick Hotel. You are handed a room key, which is a playing card. Then, you feel your way through a dark maze like hallway until you stumble into a 1930's bar. Greeted with absinthe and lively music you have a hard time figuring out what to do next, until you hear a PA asking guests with a Jack in their pocket to head to a side door. Suddenly a third of the crowd heads into a small room where they simply disappear.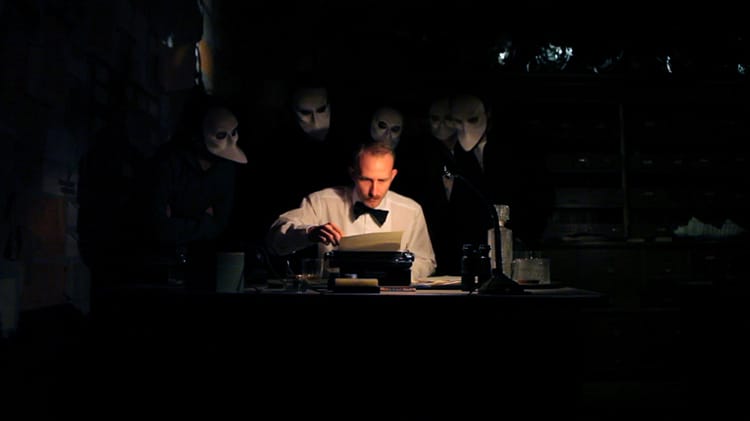 My friend and I were given different cards, which lead to our first bout of panic. We were going to be separated before we even got inside. The PA sounded again, and anyone with a Queen was asked to step into the small room. I looked down at my card with a deep-rooted dread. I never even liked scary movies, why did I sign up for this? I walked to the room and saw other people standing by themselves looking around anxious. We entered the small space where a gentleman handed us masks and explained the rules. You must keep your mask on at all times, and you cannot talk. After putting on my rather creepy mask, I entered into a large and very dark elevator.
The elevator doors opened into an empty corridor. I turned to the right and saw a staircase. I decided to go down, and when I reached the bottom I realized everyone behind me had decided to go up instead. I was completely alone. I considered turning back but opted to move forward with little confidence in my decision.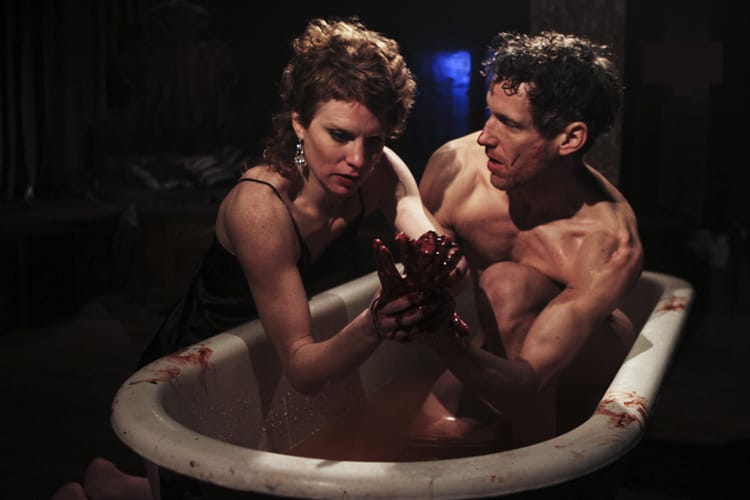 What I saw in front of me could best be described as an insane asylum. Padded walls, empty metal beds, and a room full of old bathtubs. Then, I saw a woman. A woman without a mask crying and talking to herself. The show had begun. I walked behind her, listening to her ramble while she weaved through the rooms with blood smeared down her chest. She walked past me as if I didn't even exist. I quickly realized this isn't the type of haunted house where people jump out at you. Instead you feel like you are watching ghosts relive the same hour of their lives over and over while they are trapped in this never ending replay, unable to move on.
One character lead to another and I found myself sprinting down halls, chasing characters in the hopes that I'd find out what happened to them. I'd lose one character behind a locked door and turn to find another had just been murdered. Just as fast, I'd run into an affair, or a battle with two men running up the walls. If ever I found myself in a lull, I turned my attention to the details of each room. Love letters in a desk drawer or bottles in an apothecary. No detail was overlooked. I chased a woman through a forest and was pulled into a hut where the door was quickly closed behind us and locked. What people have called a one-on-one. I won't share what happened inside because it's more fun if you don't know.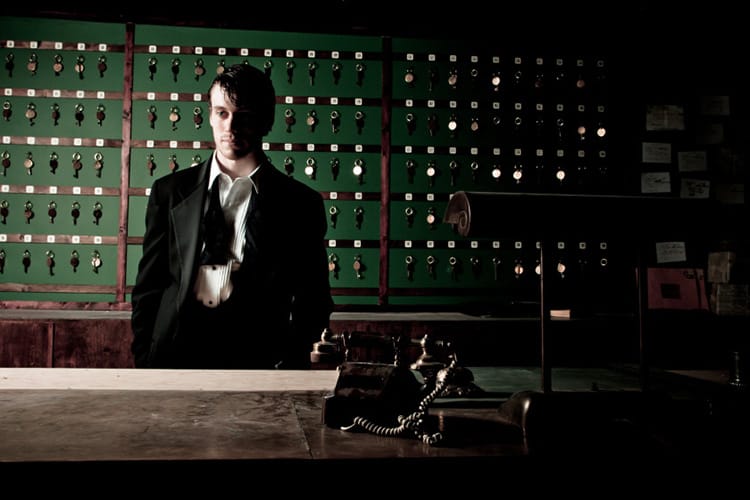 After an hour, the show begins again. I realized when I saw the same women mumbling and walking with blood smeared on her chest. I had a moment of deja-vu when I realized I could see what I had missed. Instead of following her, I ran in the opposite direction. I found myself following a young man who appeared to be poisoned. I saw the same play on the second loop from a completely different standpoint and began to piece it all together. I realized then why it's called Sleep No More. No matter how many times you relive this story, you'll always be missing a piece. You become infatuated with the characters and can't stop thinking about their tangled web of lives. I found myself lying awake that night trying to figure out what happened to each character. So much so that I went back again for a second time.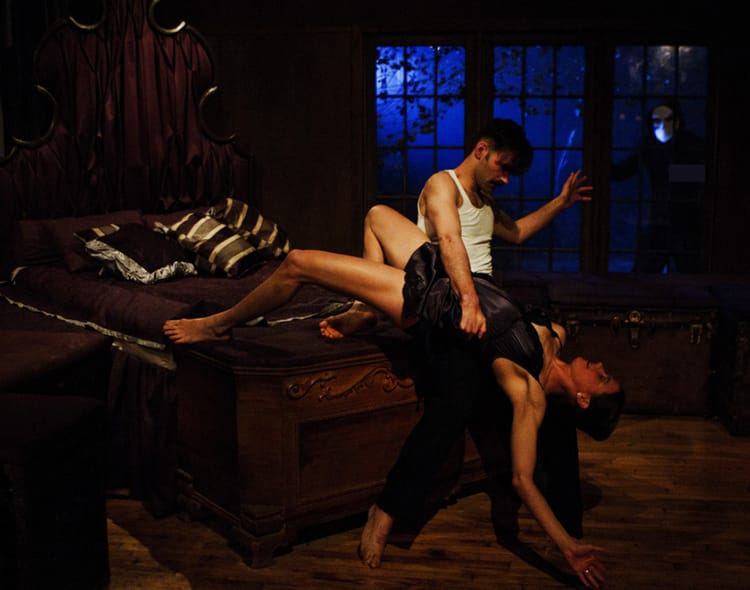 A night at the McKittrick may not be in your budget. On a weeknight the show cost $85 and on weekends can go as high as $125, but it's worth every penny. To get the most out of your tickets, attend the earlier show so that you can see the play on loop more than once. Let go of all inhibitions and get caught up in the magic that is Sleep No More. Trust me, you won't regret it.
---
You might also like…