You know what they say, "New Year, new you!" It's a quote I love and hate all at the same time. For some reason, we use New Year's Day as an excuse to become the person we want to be. To me, it seems you could do this any day. You don't need a new number on your calendar to be the person you want to be. At the same time, it encourages you to pursue the things you let slide the year before. An extra kick of motivation.
We get so caught up in what we didn't do last year and what we want to do this year that we forget to recognize all the things we DID do. It's easy to lose sight of everything you've accomplished when you're busy regretting the past and trying to plan the future. Instead, I'm encouraging everyone to take a moment to acknowledge themselves and all the great things they did this year. So here it is… the things I'm really proud of doing in 2018!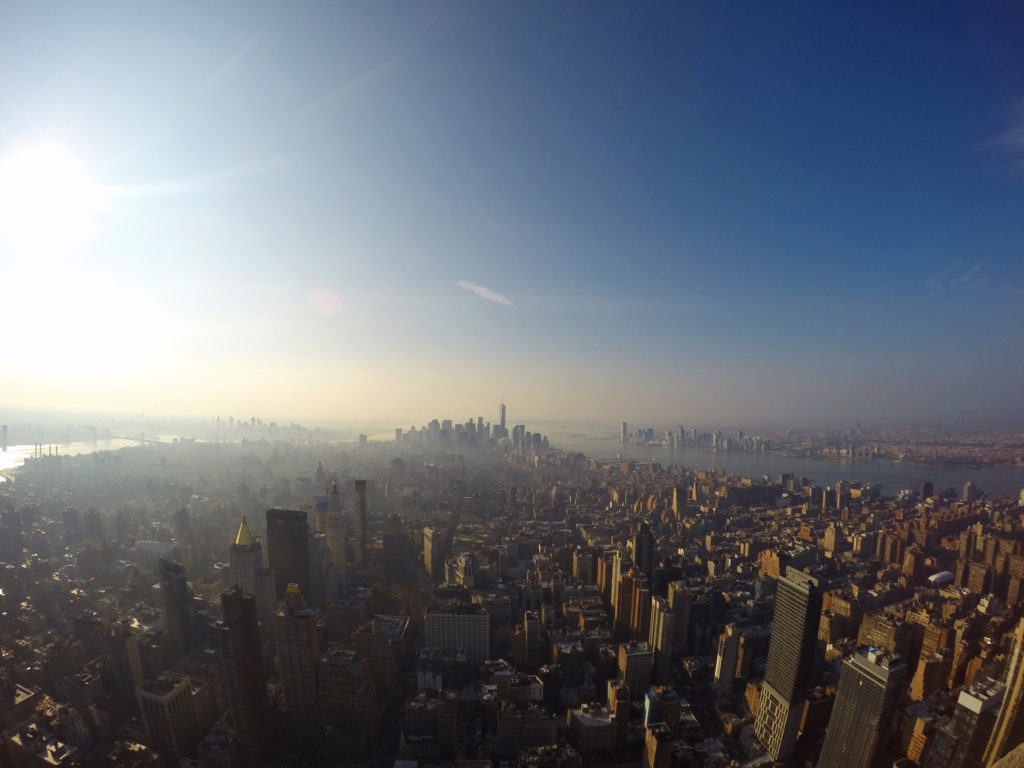 Saying Goodbye to New York
---
I started the New Year by packing up my childhood home and saying goodbye to New York. My mom decided to sell her house so that she could move down south to be closer to my sister. I always joked that I was homeless, but of course I stayed with my family whenever I was back in the states. This time though, I actually had no home address. It was a little disorienting even though I only spent a few months there each year. Regardless, it was time for a fresh start, and now my family would live right down the street from each other, which was exciting news!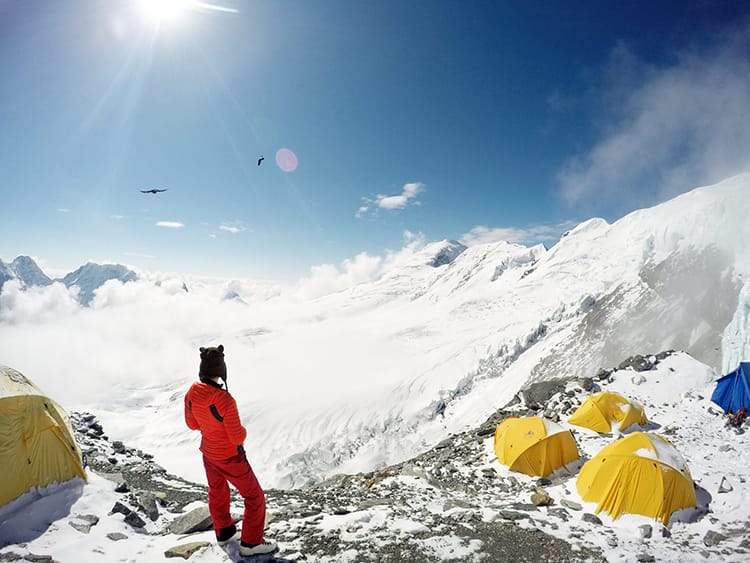 Climbing Mera Peak…Almost
---
I attempted to climb a small trekking peak in the Everest Region in Nepal in April. It seemed like a crazy thing to do, but I really wanted to see a less touristic side of Nepal. Mera Peak stands at 21,247 feet (6,476m). It was the highest I've ever attempted to climb, and unfortunately, I didn't make it to the top. I did however come in with a personal best and reached 5,800m before succumbing to altitude sickness.
It was one of the hardest things I've ever done physically and mentally, and I was extremely proud I made it as far as I did. We were hit with snow storms, hail, and rain, but I still managed to make it above 5,500m! For me, it was a huge win!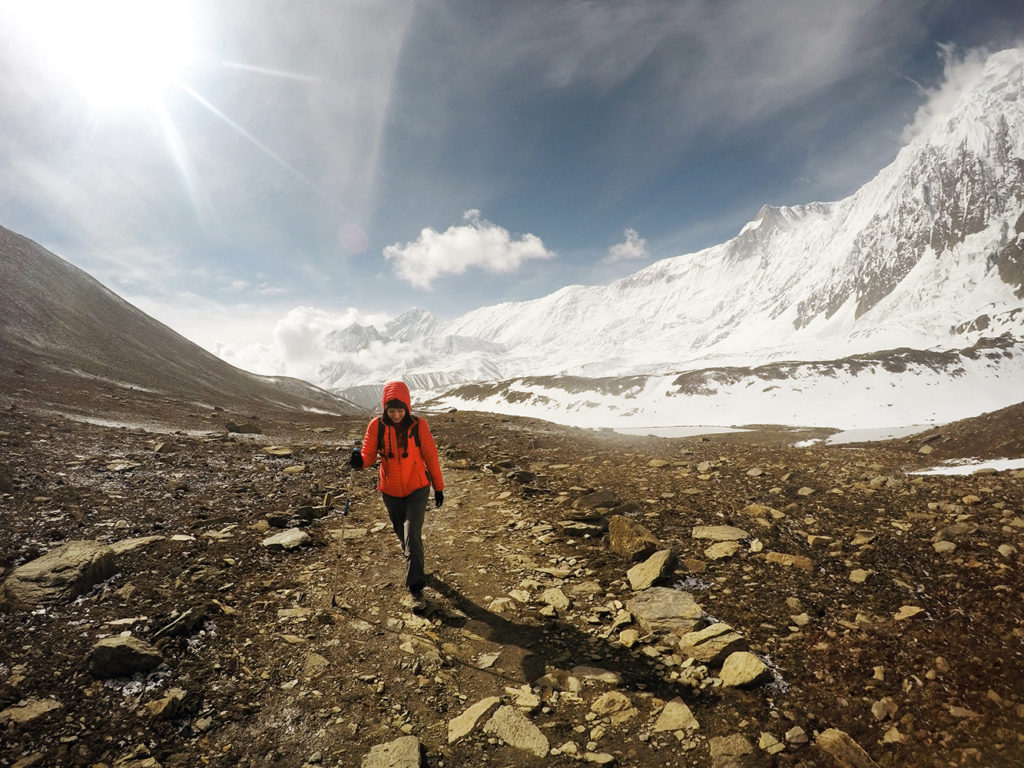 Trekking the Annapurna Circuit
---
Last year, I was torn between doing the Everest Base Camp Trek or the Annapurna Circuit, and settled on Everest. When the opportunity to trek Annapurna arose in May, I was so excited to go. It took me and a friend 30 days to make it around (we worked nomadically as we went), but it was one of the best treks simply because we didn't need to rush. I loved having the freedom to choose when and where to go. This was my first trek I did while carrying my own bag (25lbs) which was a moment of pride for me when I crossed the largest pass in the world.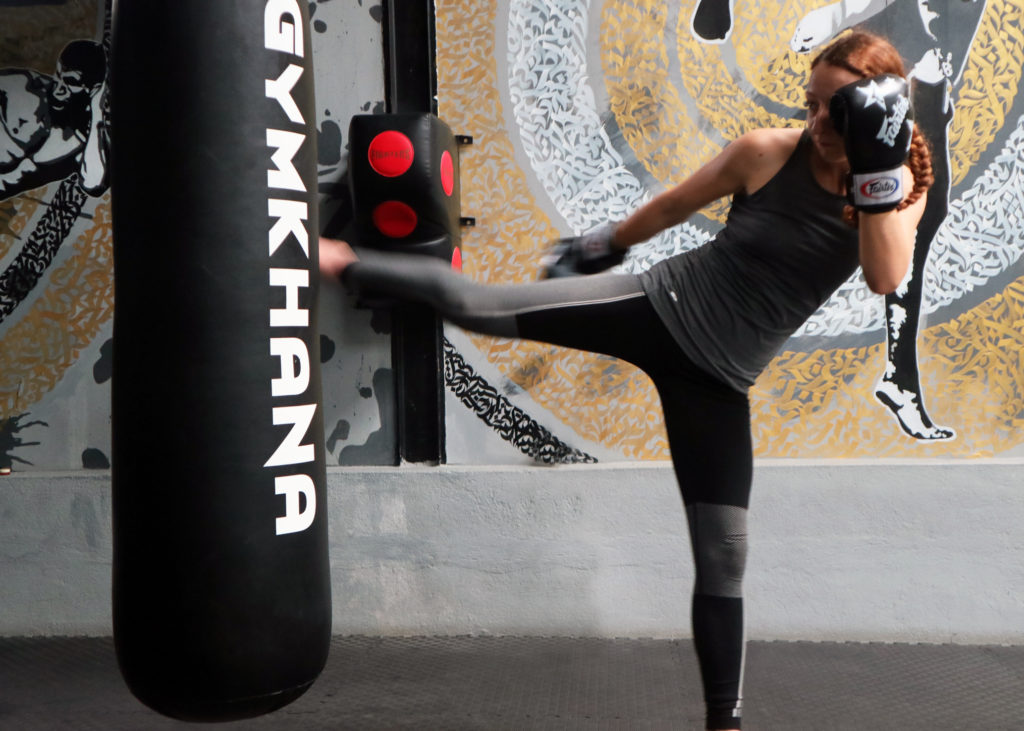 Training in Muay Thai
---
In June, I was unsure where to go and what to do. After two major treks resulting in over 45 days of walking, I was ready to unpack my bags in Kathmandu and sit still for once. Except I'm really bad at sitting still. I ended up going to a Muay Thai gym to take one class and got addicted. Two months later, and I was actually starting to get good. Well, maybe good is an overstatement. I didn't look as awkward and terrible as day one. And, I was in great shape! I had taken a class when I went to Thailand and always wanted to learn. I'm so excited I listened to my gut and stayed in Kathmandu to train. It was one of the best decisions I made this year.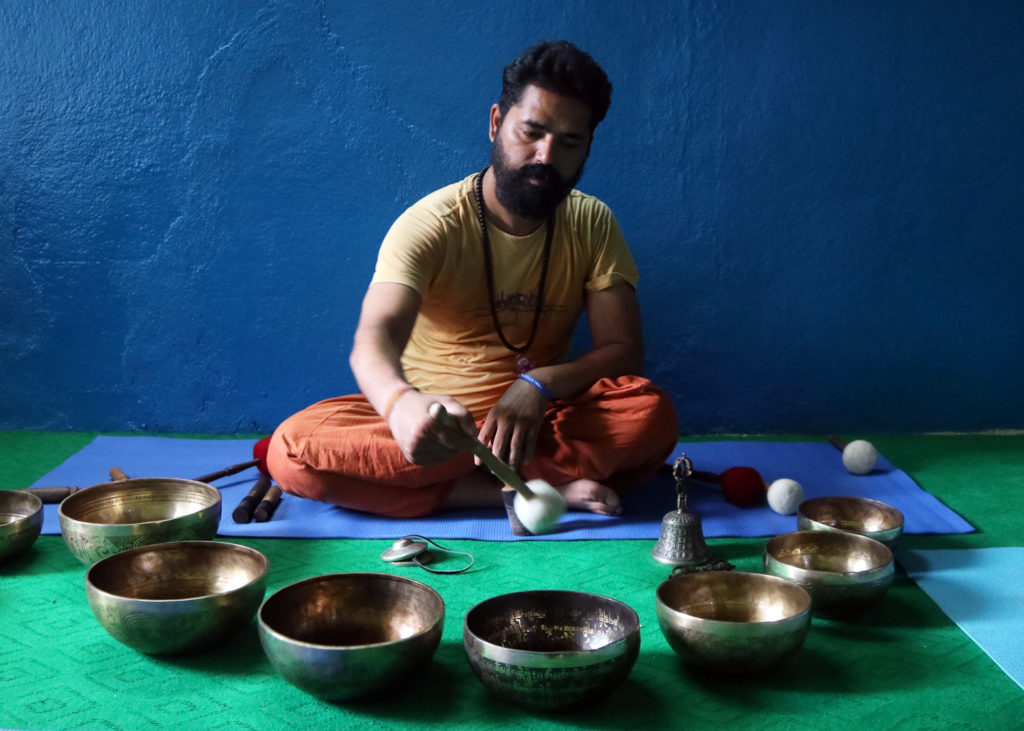 Exploring Spirituality in Kathmandu
---
I decided I wanted to have a better understanding of Nepali culture and one of the things that goes with that is spirituality. I don't necessarily mean going to temples although that is part of it. I wanted to see it from all different sides. I spent a day contemplating impermanence while watching a cremation. I received a reiki and sound healing treatment. I even saw a fortune teller to see what the stars said about me. Each experience was so interesting, and it reminded me to stay open minded in order to learn.
Learning About Nepali Culture
---
Since I spent 5 months in Nepal, I was much more interested in the culture this time around. I practiced Nepali, ate more local foods, and tried to understand as much as I could. I interviewed a friend about the famous thangka painting I saw lining the streets of markets, and I interviewed one of the first female guides in Nepal. I asked people more questions instead of shying away or being embarrassed. I realized that with each person I met, it was an opportunity to learn about their life and their experiences.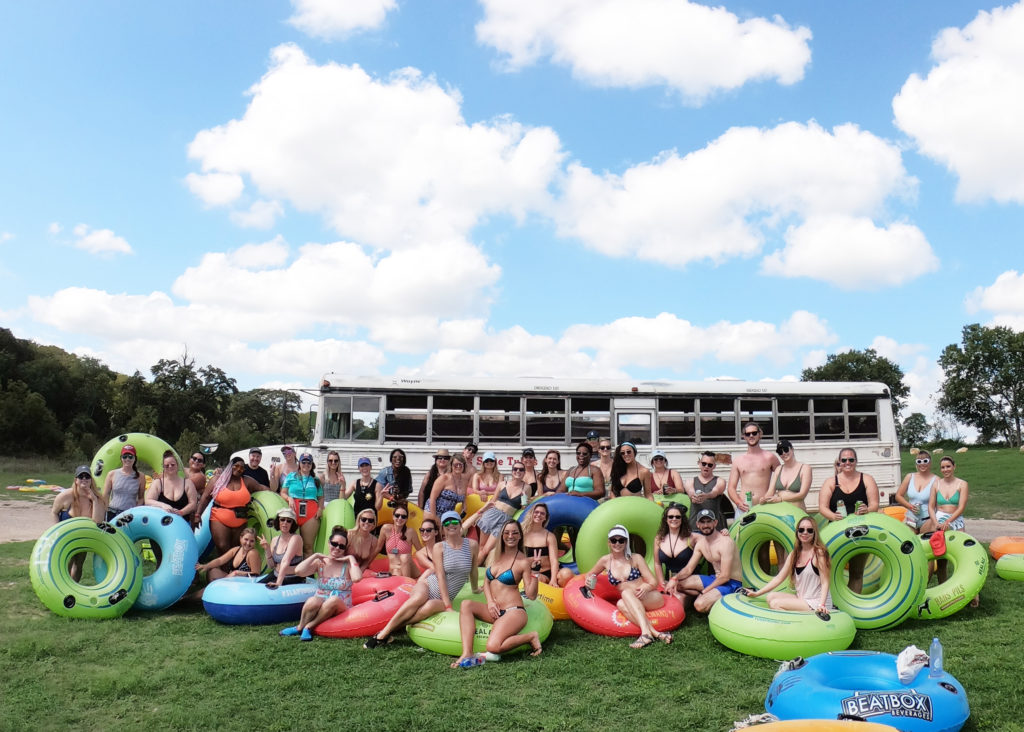 Investing in Myself
---
One of the biggest steps I took this year, was attending a travel conference in Austin, Texas. I'd wanted to go to one for a long time, but I always felt I couldn't afford it. I gave up a month of adventuring in Sri Lanka to come home early. I took the money I would have spent over a month and invested it in myself and my career. Now, I know that blogging is what I want to do with my life. It's not just a phase or something to do for fun while I'm on the road. Figuring that out and then going for it was a big highlight for me this year. I love what I do and can't imagine doing anything else.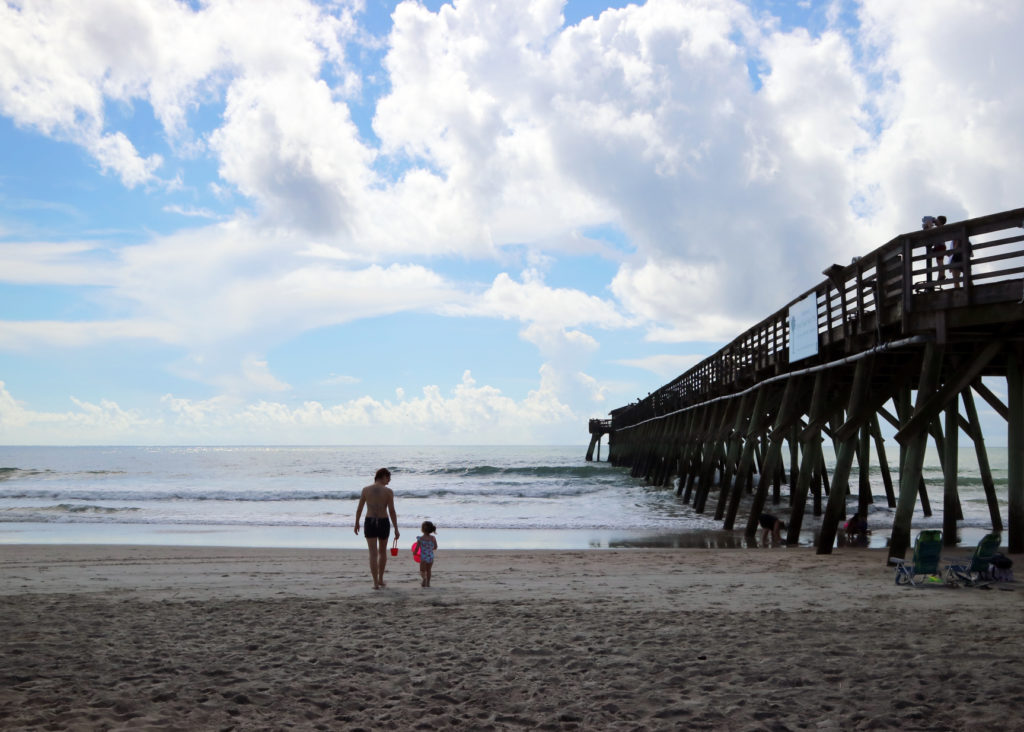 Moving to Myrtle Beach
---
The last big step this year was making the official move to Myrtle Beach, SC. Me and my mom now reside down the street from my sister. I grew up in a rural area far away from relatives, so this is the first time we've all lived close together since my sister graduated high school in 2003. After living in Nepal half the year, I've realized how important family values are. I'm so excited to start this new chapter of my life where my family is so close that we can visit each other regularly. I even get the luxury of receiving the most adorable phone calls from my niece asking if I'd like a cupcake for dessert. It doesn't get much better then that.
I want to take a second to sincerely thank every person reading this. It's my second full year as a travel blogger, and I feel like I've pushed myself to grow and be better. But, without readers, this blog wouldn't exist. From the bottom of my heart, thank you for joining me on my journey! Here's to another year full of excitement!
---
You might also like…