Nepal was one of the few countries I didn't do research on before arriving. Most of my focus was on my Everest Base Camp Trek, which I'll write about in another post, but exploring the rest of the country was kind of a surprise. I had no idea how much anything would cost. I hadn't searched for a Nepal backpacking budget or made my own. Like usual, I hoped to stay under $30 a day. Before my trek, I spent one month sightseeing in other parts of the country. Below is a breakdown of what I spent while backpacking through Nepal.
---
Nepal Backpacking Budget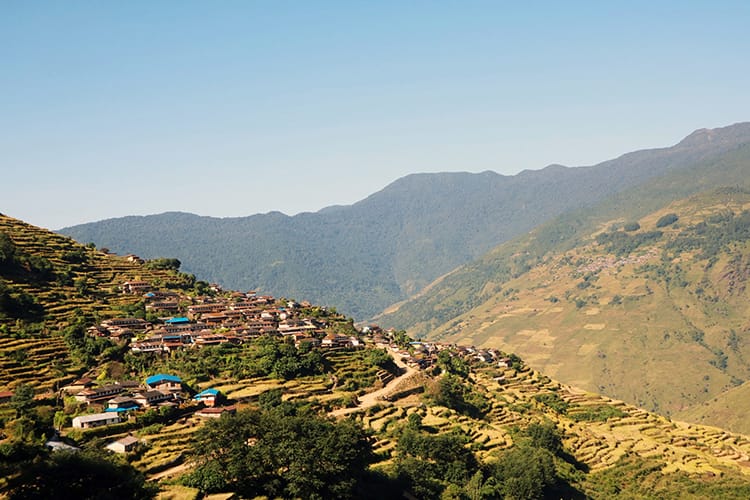 My Itinerary
---
With no set schedule, my itinerary for Nepal looks like a bit of a mess. I ended up being based out of Pokhara were I took day trips, overnight trips, and short multi-night trips around the area. I kept popping back over to lakeside in between each trip until it began to feel like home.
2 nights Kathmandu – I stayed in the highly touristed area of Thamel. The prices here are a bit more expensive but everything is easily accessible.
1 night Bhotekoshi – I booked an overnight trip to The Last Resort to go bungee jumping and canyoning. The whole thing with food cost $120 which was the most expensive thing I did in Nepal. It was worth every penny.
3 nights Kathmandu – I spent another three nights touring around Kathmandu. Accommodations here are super cheap but the food was a bit more expensive.
9 nights Pokhara (Lakeside) – Pokhara ended up being extremely cheap. I found an amazing hostel for $7 a night and started frequenting a few local restaurants. By the end of my stay, I was a regular. It was super easy to stay on my Nepal backpacking budget here.
2 nights Pokhara (Jungle) – My friend took me to his farm in the jungle for two nights. I didn't pay anything during this time, so this kept me under budget.
2 nights Pokhara (Lakeside)
2 nights Tangting – Tangting was my favorite part of my trip. We stayed at a friends guesthouse for super cheap. We mostly spent time walking around the area which was free. The biggest expense here was food, and even that wasn't expensive.
2 nights Pokhara (Lakeside)
1 night Dhampus – Dhampus, which is close to Australian Base Camp, was a little more expensive. Food cost more and so did accommodations. We ended up there on a very rainy day and couldn't really enjoy the views. It's hard to say if I'd recommend the trip since we missed out on the main sights.
1 night Pokhara (Lakeside)
3 nights Kathmandu – The last few nights in Kathmandu were right before my Everest Base Camp trek, so I splurged and spent more than I normally would. I knew I'd be staying in basic accommodations without a shower for a couple of weeks, so I wanted to enjoy the little things before heading out.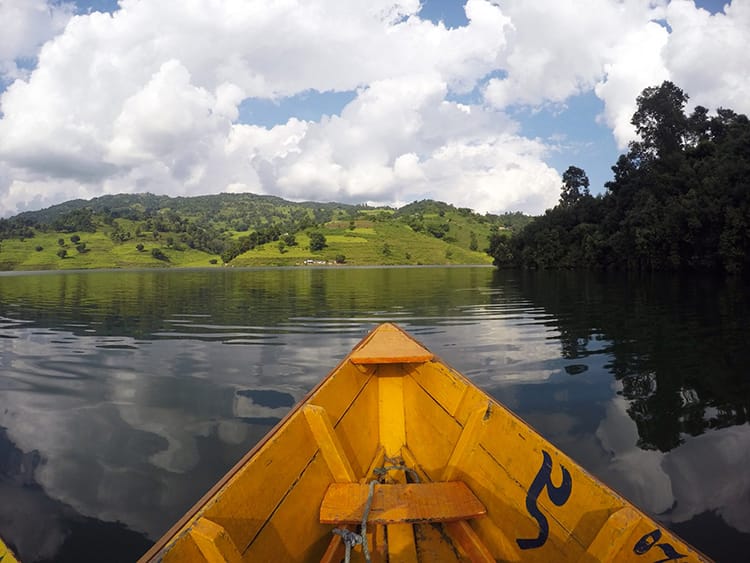 Itemized Average Prices Per Day
---
Breakfast $2.62 – Breakfast in Nepal is extremely affordable. For less than $2 you can get a 'simple breakfast' which includes two eggs, toast, hash browns, and tea or coffee.
Lunch $2.49 – For lunch, I often got cheaper items like momos or chow mein. Both of these usually cost under $2 at local joints. Sometimes I splurged and got more expensive things which were still under $4.
Dinner $3.11 – Dinner varied a lot. Some days I spent $1. Other days I spent $10. It really depended on how westernized the restaurant was.
Shelter $6.33 – Some days I was in dorms. Some days I got single rooms with a private bathroom. A few days, I stayed at friends places for free. I tried multiple hotels in each area but am only mentioning the ones I really loved below…
Transportation $0.71 – I walked almost everywhere or hopped on the back of my friend's motorbike. I only took a few buses from Kathmandu to Pokhara which made my cost of transportation barely anything at all.
Tourism $9.62 – Tourism included bungee jumping, canyoning, a cooking class, entry to tourist sites, kayaking, paragliding, boating, etc. If you want to do adventure tourism, this is the place. Everything was almost half the price it would be back home.
Other $2.43 – This included anything not mentioned above like my SIM card, laundry, souvenirs, etc.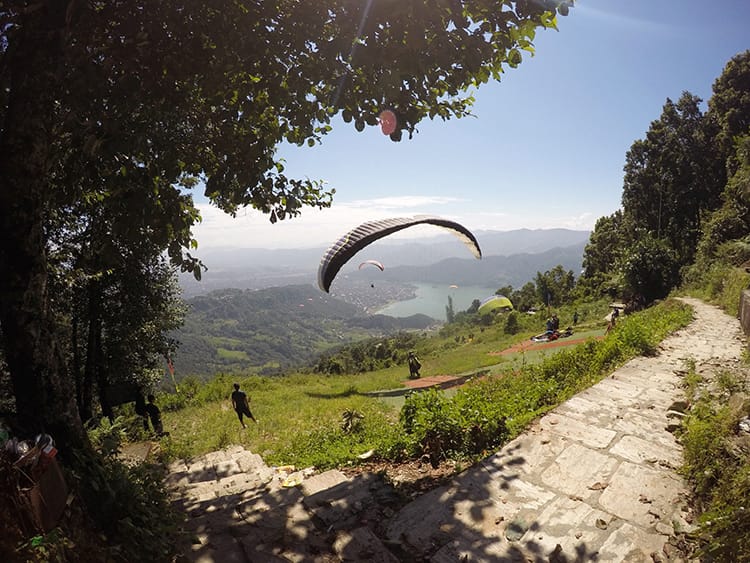 Total Spent Over 28 Days in Nepal
---
Breakfast – $73.37
Lunch – $69.70
Dinner – $86.96
Shelter – $177.24
Transportation – $20.00
Tourism – $269.35
Other – $68.00
Total – $764.62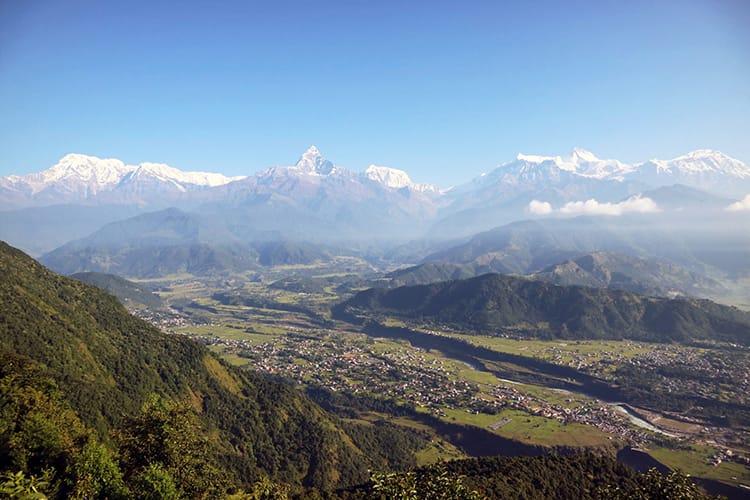 Average per day – $27.31
---
I think this might be the first time I've ever come in under my Nepal backpacking budget! I'm not even sure how this happened since I literally did everything I wanted, including a ton of adventure tourism. Nepal is so cheap, that if you don't mind eating the local food, your money really goes a long way. If you wanted to live super luxuriously, you could do it for less than $50 a day, and if you wanted to live on a major budget you could probably do it for less than $15. I felt really comfortable with my $30 a day budget and rarely had to sacrifice things.
Have you been to Nepal? How much did you spend a day?
---
You might also like…