The Chandragiri Hills Cable Car is one of those things I've heard about a million times. I always wanted to go, but it seemed like such a hassle to get there. It's only an hour outside of Kathmandu, but the ride is dusty and a bit bumpy. Plus, it's one of those places that you have to go on a clear day, or there's really no point. I kept putting off going to Chandragiri until it became the starting point of a hike I wanted to do. The morning was foggy, and I was positive we wouldn't be able to see a thing. The funny thing about Kathmandu is that it's in a valley and often the pollution and fog below doesn't actually go above the valley rim. Meaning, even on a foggy day in Kathmandu, you still have a chance for a perfect view from Chandragiri Hills.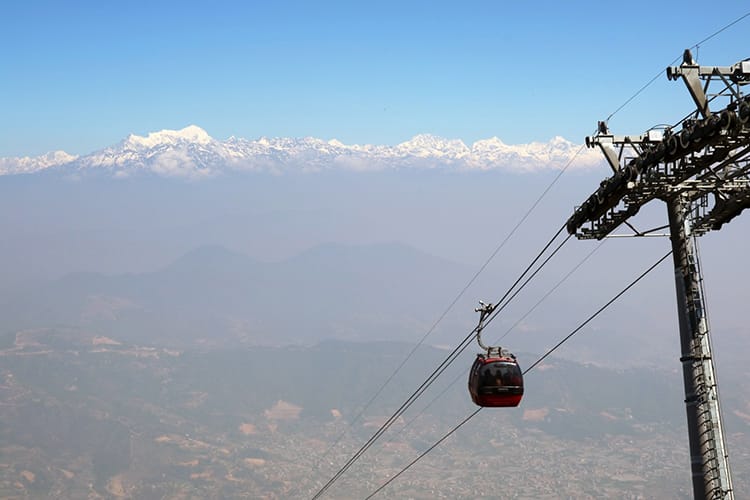 How to get to the Chandragiri Hills Cable Car
---
For some reason, I thought I would have to hire a private car or take ten different local buses to get to Chandragiri. That couldn't be further from the truth. In fact, if you're able to locate a Bhat-Bhateni super market along the Ring Road, you'll be able to get a free shuttle to the start of the cable car. The shuttle makes a lot of stops, so I'd recommend meeting it at the Kalanki Bhat-Bhateni because it's the last stop on the way to Chandragiri. It stops there between 11:00 am and 11:15 am as long as it's on schedule.
We tried to get the shuttle from the Maharajgunj Bhat-Bhateni at 9:00 am and realized it would take almost two hours just to get to the other end of Kathmandu (the Kalanki stop). Instead of taking the shuttle for free, we took a local bus to Kalanki for 20 rupees each, and then took a taxi up to Chandragiri for 500 rupees. That way, we saved over 2 hours. In the future, I would just sleep in and catch the free shuttle at the last stop as mentioned above.
---
---
Chandragiri Cable Car Price
---
Adults (One Way)
Nepalese: 415 NPR
SAARC: 664 NPR
Chinese: $9 USD
Foreigners: $13 USD
Adults (Two Ways)
Nepalese: 700 NPR
SAARC: 1120 NPR
Chinese: $15 USD
Foreigners: $22 USD
Discounts
Child up to 3 years old: Free
Child 3-4 feet tall: 40% discount
Handicapped: 50% discount
Over 60: 25% discount
Students: 25% discount
Locals: 25% discount
Expat: 25% discount
---
Chandragiri Temple – Bhaleshwor Mahadev
---
One of my favorite things about Nepal is reading the history of temples. There are several beliefs around why a temple is built in this location, but my favorite is about Lord Shiva. It's said that his consort threw herself on a fire (part of a ritual for her father) after her dad insulted Lord Shiva in front of a group of gods and goddesses. Shiva was furious at her death and decided to carry her body across the world. Mad with rage, he paid little attention to the fact that her body was decomposing. In turn, pieces of her fell off as he walked. It's believed that her forehead fell off in the spot where the Chandragiri Temple was built.
---
---
Things to do in Chandragiri
---
I thought that the cable car was the only thing to see and do in Chandragiri, but you can actually spend a few hours at the top. There's a beautiful temple (as mentioned above) and several lookout points including a view tower. Scattered around are some pretty adorable and cheesy hearts to take photos in. There's an amphitheater where events sometimes take place. You can also find a playground for children on the far side. Best of all, there are several restaurants. They range from cheap eats and street food, to fine dining with a view. We decided to treat ourselves at the fancy restaurant since it was such a gorgeous day. And, don't forget the gift shop on your way out. Once you're done, you can take a hike to Chitlang and spend the evening there.
Hike to Chitlang from Chandragiri
---
Is it worth the hype?
---
I think we all question whether or not something is worth the hype, but we were so surprised at how beautiful the view from Chandragiri is. I had really low expectations and Suraj had really high expectations because all his friends raved about it. Both of us felt like it lived up to the hype and was worth the trip and the money spent. It's not exactly cheap to take the cable car, but if you're on a budget you can take it one way and then hike back down for free. I can't wait to go back with friends and family when they visit. Dare I say, this is the best view I've seen of the Himalayas from afar.
---
---
Chandragiri Hills Photography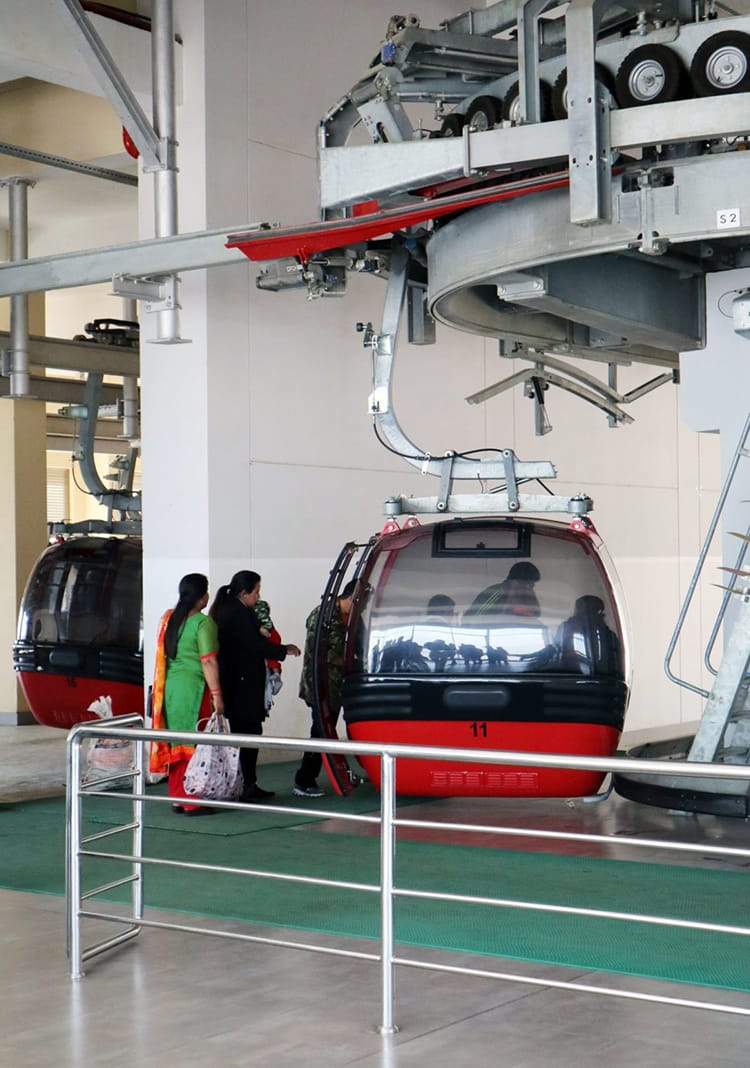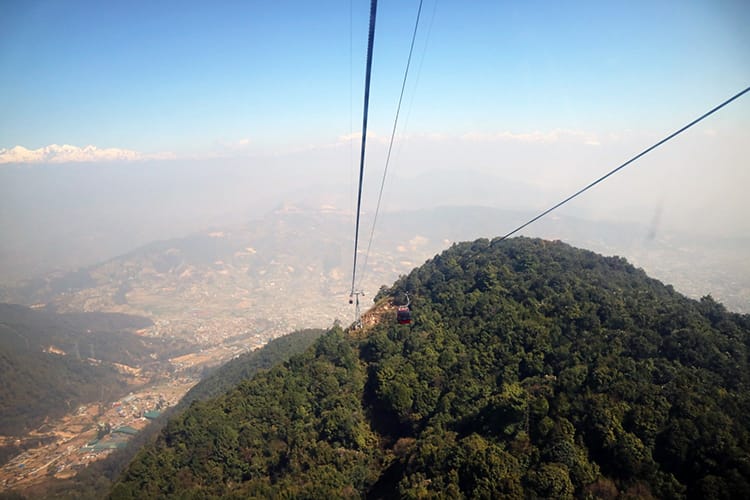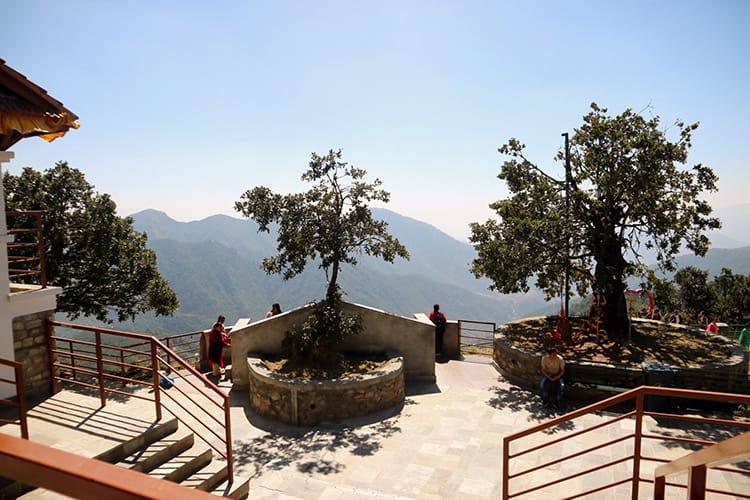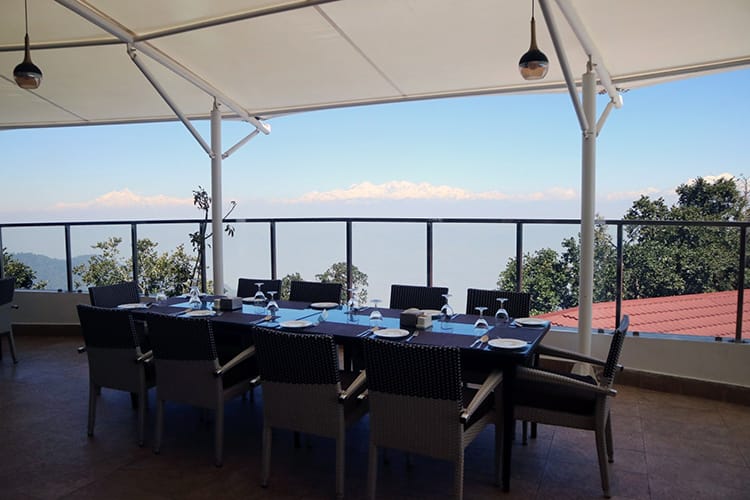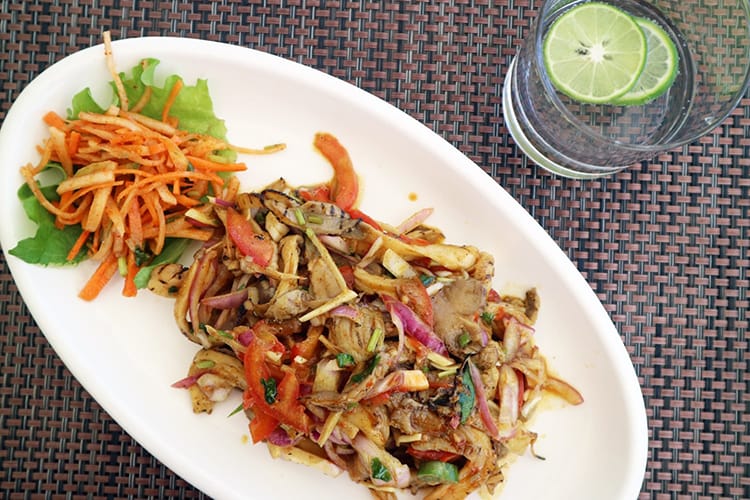 ---
You might also like…