It seems that every tourist in Nepal flocks to Pokhara to be near lakeside. I've heard so many people recommend it even to people who are only in Nepal for a week. If you are traveling by bus, it takes a full day to get to Pokhara, and it's such a waste of time. Recently, I was looking at a hiking route near Kathmandu and saw the Kulekhani Hydropower Reservoir nearby. I immediately looked it up and saw that it's like a mini Phewa Lake (Pokhara). We decided to hike to the small towns of Markhu and Kulekhani from Chitlang to check it out.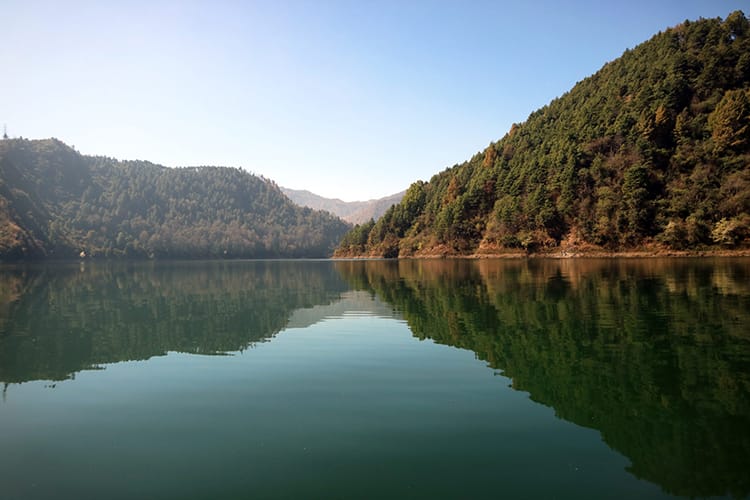 The Kulekhani dam was built in 1977. Prior to that it was a river, but once the dam was completed it created the reservoir which acts as a beautiful lake for local tourism near Kathmandu. The area is not a common spot for foreign tourists. Therefore, you'll find very little information for hotels online. We decided to wing it and just show up as that's generally okay in Nepal.
I have a bit of a love hate relationship with Markhu. The walk there is beautiful, and the lake is so peaceful and clean. But we arrived on a crazy hot day. The walk there was 95% in the sweltering sun. We were dehydrated, hungry, sunburnt, and just exhausted upon arrival. We decided to stop and grab food before picking out a hotel, but every restaurant, guest house, hotel, and resort told us they had no food. Not in a "We're sorry" kind of way, but in a "Why are you bothering me, go somewhere else" kind of way. It's the first time I've ever experienced a whole village being rude to me in Nepal. I was so hungry and tired that I started to cry.
One tiny shop at the top of the hill (a bright mint green color) was run by a sweet woman who gave us snacks and fried eggs. She explained that if you don't call ahead, they don't keep food in. I began to buy this story, and on the way down to the lake we saw the first restaurant that turned us away serving four locals dishes of food. I was furious, and it took every bit of my sanity to not scream.
After gathering a little information, I came up with a bit of a theory. It seems this place is insanely popular on weekends. The little tiny resorts rent rooms out to locals who come to party by the lake on Friday nights. They buy tons of food and drink tons of booze and the little shacks make around $5,000 USD on a good weekend. Considering the average salary in Nepal is around $150 a month, that's a lot of cash! I believe that they don't care to entertain one or two tourists during the week, especially hikers who look like they're on a budget.
While eating our snacks, we saw a sign advertising a place across the lake. The sign said "Lunch & Dinner" so we called to see if they had food, and they were really kind and even provided a free boat across the lake. I planned to make a list of all the hotels in town but since every single one was SOOOO rude, I'll only provide info for the one place that treated us like humans. As soon as we got to the other side of the lake, I was able to calm down and really enjoy Markhu. I highly recommend making a reservation in advance and completely skipping over the main hotel area.
---
---
Markhu & Kulekhani Map
Markhu & Kulekhani Village Guide
---
Major religion: Buddhism and Hinduism
Language: Nepali
Altitude: 1,600 m (5,250 ft)
Location: 33.2 km (20.6 miles) southwest of Kathmandu
Hotel in Markhu: The Cross River Hotel & Lodge (phone # 9841437531 or 9817242108) As mentioned above, this was the only hotel that was kind to us and offered us a room and food. There were about 10 places that refused to help us on the other side of the lake. They have basic deluxe rooms with private bathrooms. They don't have hot showers, but were kind enough to boil a bucket of water for us. They do have wifi and serve fresh fish from the lake upon request. The rooms are nothing fancy, but we were comfortable for the night and grateful for the hospitality of the owners.
How to get there: You can hire a jeep or take a local bus to get here, but I'd recommend walking from Chitlang to Markhu as it's a beautiful hike. If you hire a jeep, consider stopping in the city of Pharping on the way.
What to eat: The lake is known for its fish, so I highly recommend having either fish fry or fish curry with dal baht.
What to see and do: The best things to do here are relax and enjoy the water and fresh air. It's the perfect place to decompress and read a book. It was a little chilly when we went, but swimming is popular in the summer. There are lots of day hikes nearby that offer views of the lake from above. There's also a waterfall about an hour walk from the hotel. We didn't get a chance to see it, but I heard it's pretty tall and worth the hike if you are staying more than one night. You can also rent a boat and have someone row you to the Kulekhani dam located on the end of the lake.
Best time to visit: Because Markhu is at a low altitude, you can visit year round. It's best to go in the summer when the water is warm enough to swim (May, June, July, August). Just be careful because during the hotter months it's also monsoon season and the roads may be difficult to travel on.
Note: Weekends are popular among local tourists who come to party. They tend to play loud music, drink and dance all night. If you want to relax and go to sleep early, plan to be there on weekdays.
---
---
Markhu & Kulekhani Photography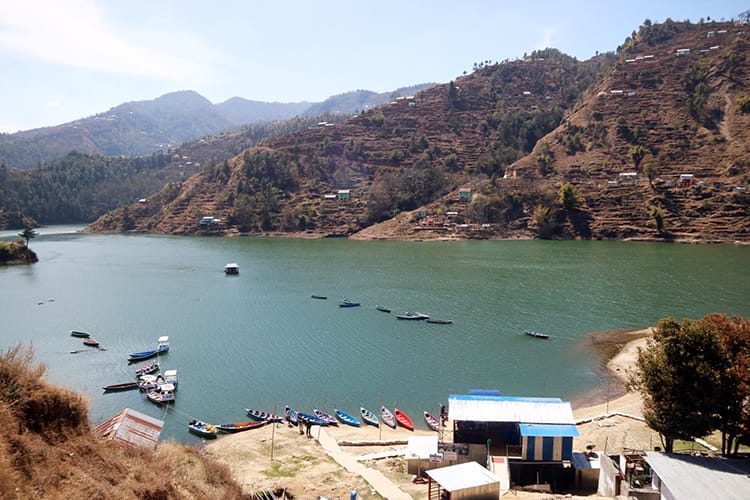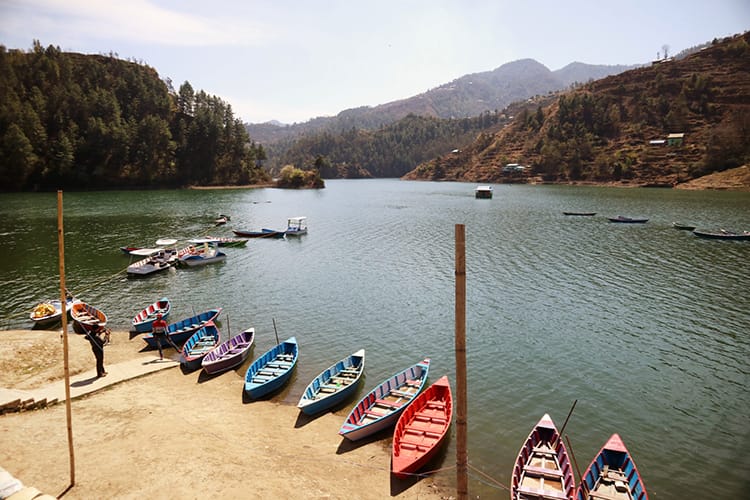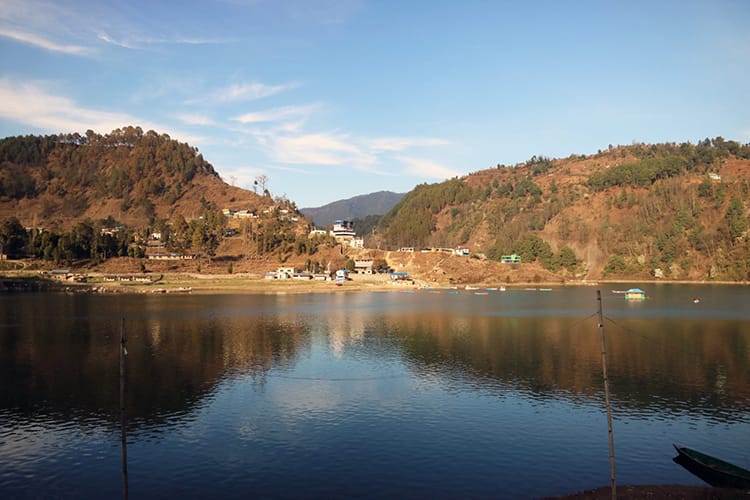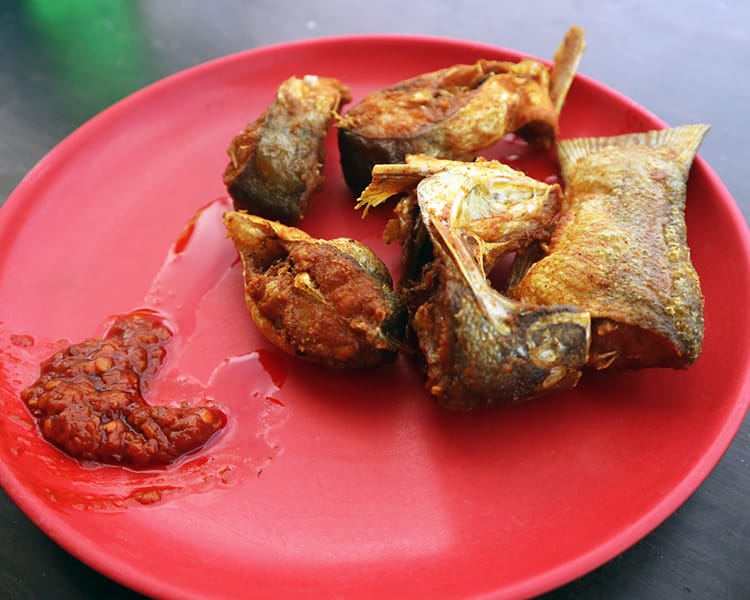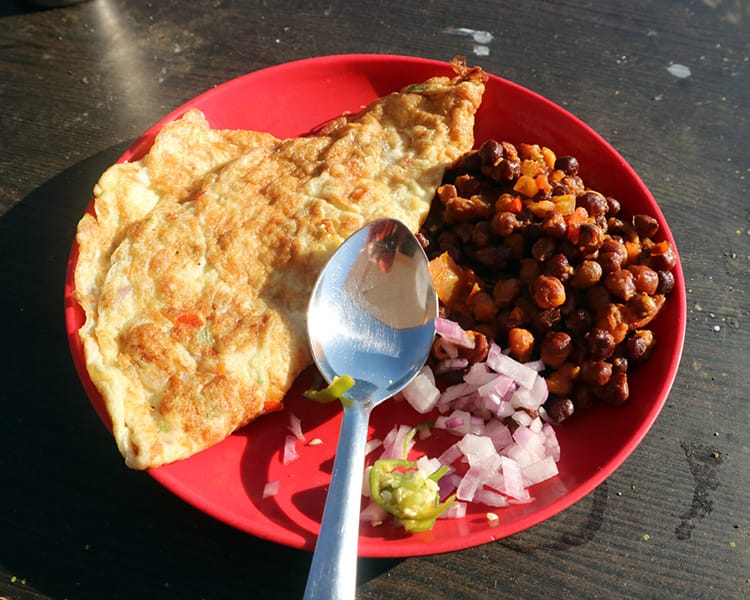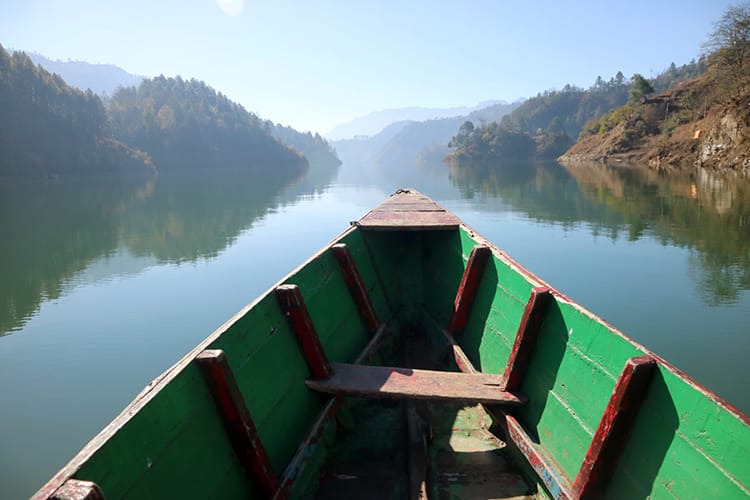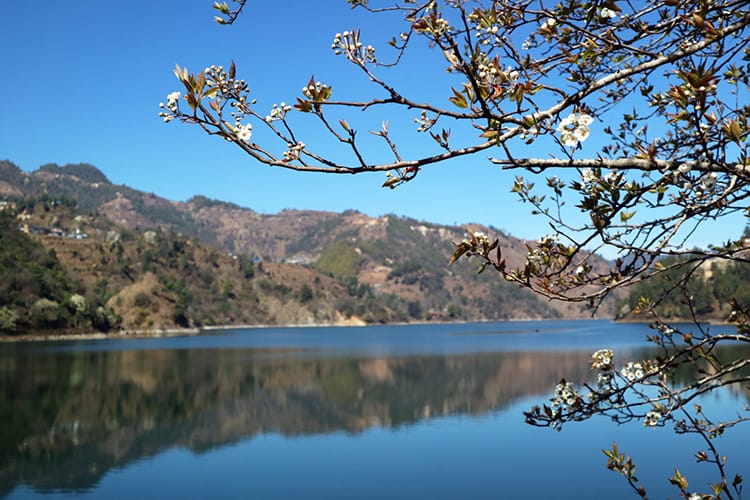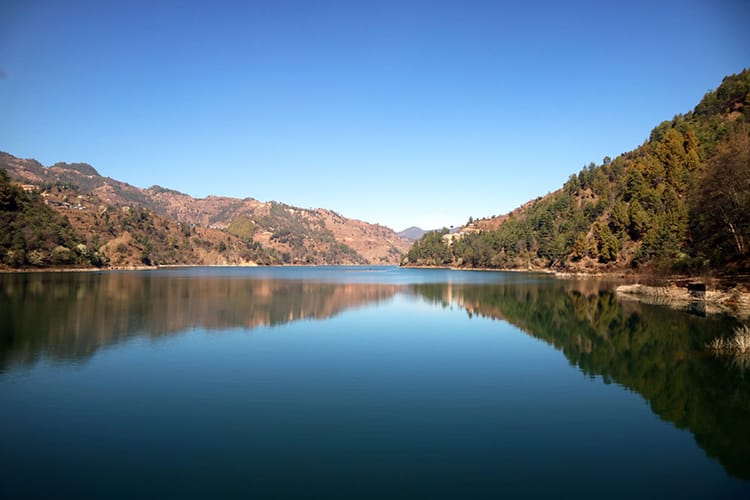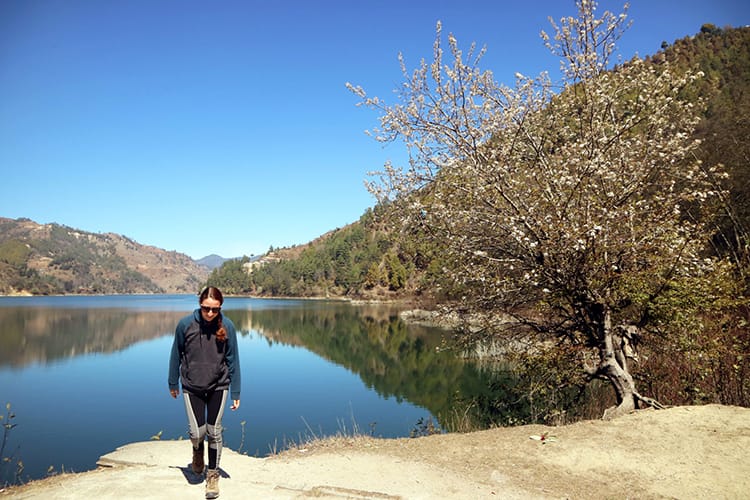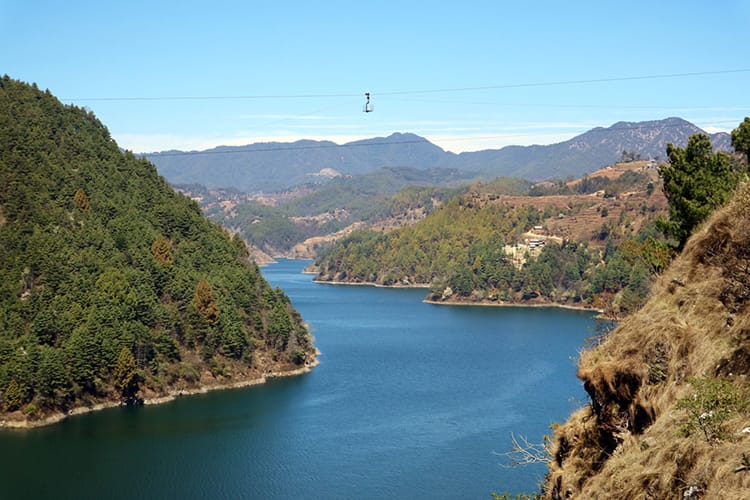 ---
You might also like…