Hiking to Markhu from Chitlang was beautiful. You walk through small villages on a tiny road that barely anyone uses. We had the somewhat unfortunate experience of forgetting sunscreen and getting very sunburnt since there's very little shade on the route. Other than that, it was a very easy and enjoyable hike. It's suitable for families and those with little to no trekking experience. The trail is fairly easy to navigate as long as you have an offline map.
This hike is part of a 3 day trek. To find out more, read my post on the Kulekhani 3 Day Trek.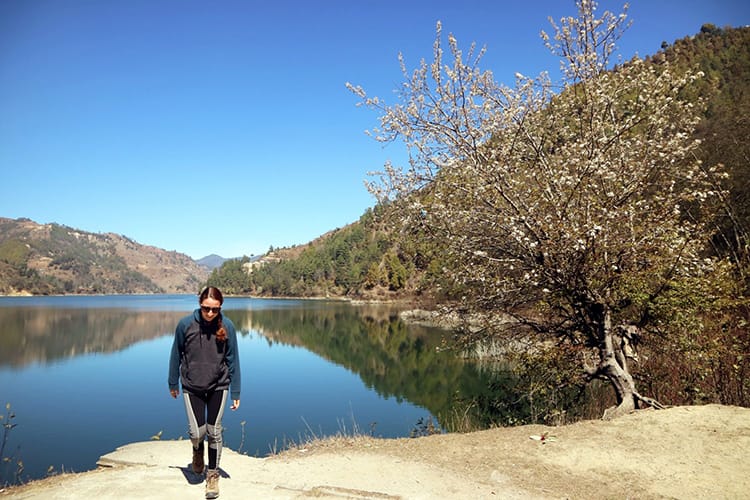 Hiking to Markhu Overview
---
Walking Time:
2.5 hours
Total Time:
3 hours with snack breaks
Difficulty Level:
Easy – The walk is insanely easy with only moderate ascents and descents. Most of the time, you'll follow a road that has almost no traffic. We only saw one vehicle every 10 minutes or so.
Before You Go:
Download an offline map like maps.me and have your phone fully charged. Make sure to bring sunscreen, a hat, and lots of water. There are no tea shops or businesses on the way. I'd recommend at least 1 liter per person and some snacks in case you get hungry. Even though it's a short walk, we got dehydrated quickly and struggled in the sun because we weren't well prepared.
Budget Hotel in Chitlang:
Chitlang Organic Village Resort (Phone # 9808117318) $15 USD per couple for a room (camping is cheaper).
Comfort Hotel in Chitlang:
Chitlang Resort Pvt. (Phone # 9851090113) $20 USD per couple for a deluxe room.
Unique Hotel in Chitlang:
Goat Cheese Homestay (Phone # 9851162253) $15 USD per person including breakfast, lunch & dinner.
Hotel in Markhu:
The Cross River Hotel & Lodge (phone # 9841437531 or 9817242108)
More info:
Marku & Kulekhani Village Guide
---
---
Chitlang to Markhu Map
Hiking from Chitlang to Markhu
---
Start off on the main road in Chitlang and walk towards Markhu. You'll stay on this road for quite a while as it turns and curves through old villages and rice terraces. After 40 minutes to an hour, you'll see a pine tree forest to the left. The road continues to the right, but you'll want to take the small path near the white house that goes into the woods briefly. From here, you'll pass the woods and come out on the other side where there's a small incline up to another road. There's a teahouse/ small lodge which was under construction when we went. This would be the perfect place to stop and have tea if it's open since it's the only place on the trail until you get to Markhu.
After the teahouse, the road splits a few ways. Just after the small temple on the left, you'll stay on the main road to the right. This part is a little confusing because there are several ways to get to Markhu from here. Maps.me will say to go to the right, but it looks like the road to the left just ends in the middle of nowhere or it could be a shortcut. It's worth asking locals which way is easier as roads are popping up in Nepal faster than any map can keep up with.
When we went, we were advised to cross the large terrace field to the left of the road. When you cross the field, you'll see another road. From here there's a dirt path that goes over the little hill to the other side. You'll be walking towards the goat farm which has bright blue metal roofs. It's very easy to spot and stands out like a sore thumb in the distance. I tried my best to show it on the map above, however it might be a little off.
We stayed to the right of the goat farm and walked through it on a small path. We exited to the right and followed the path by the barbed wire to the back of the buildings and down the hill on the other side. There's a wood ladder that goes over the barbed wire fence and takes you to a small road. Cross the road and there's a trail on the other side. This takes you straight to the lake. You should see the beginning of it on your left.
We had an interesting experience in Markhu, so I'd recommend booking a hotel before arriving. We took a boat across the river and stayed on the other side. The following morning, we took a boat ride to Kulekhani for $15 USD and got a bus back to Kathmandu from there.
---
---
Chitlang to Markhu Photography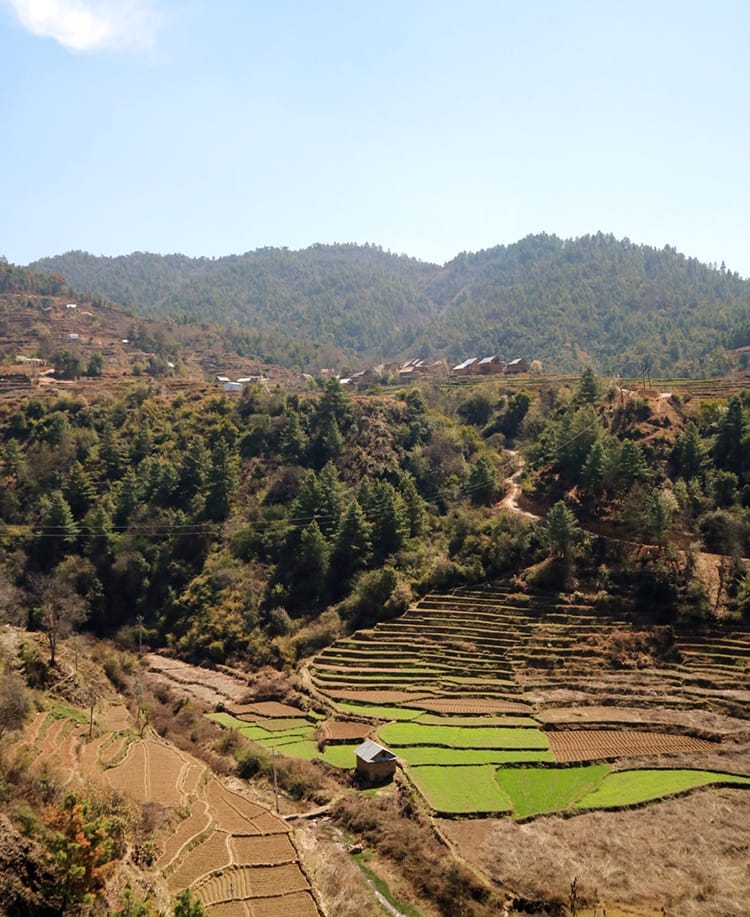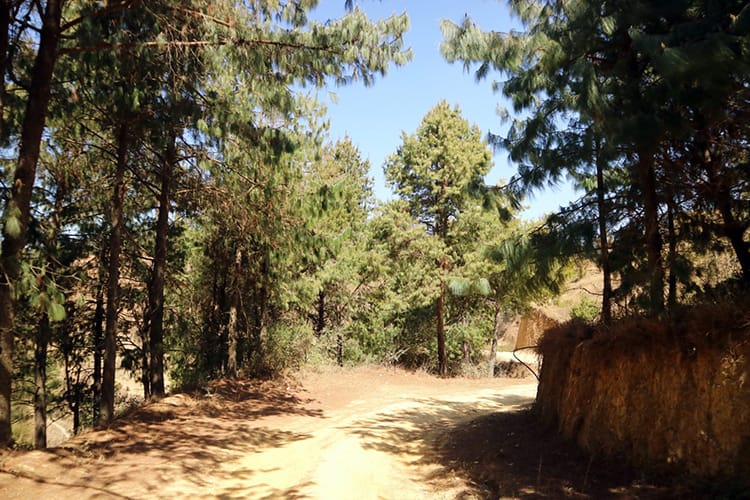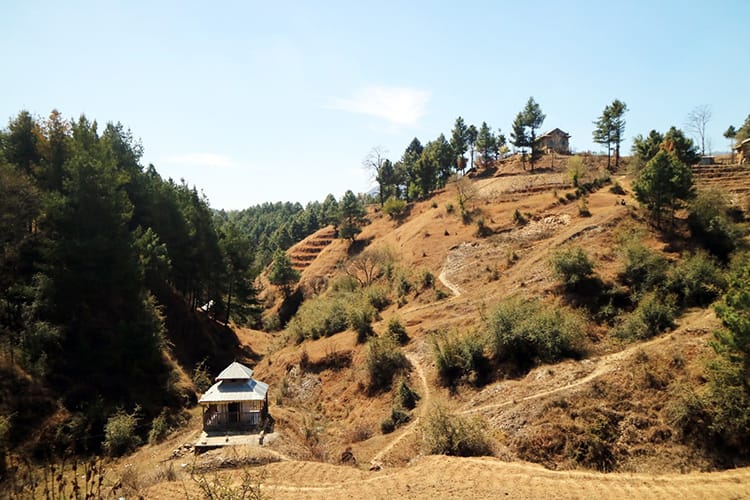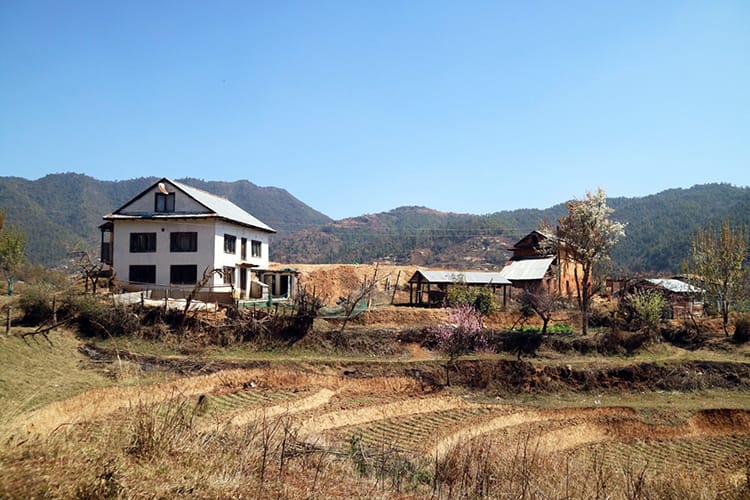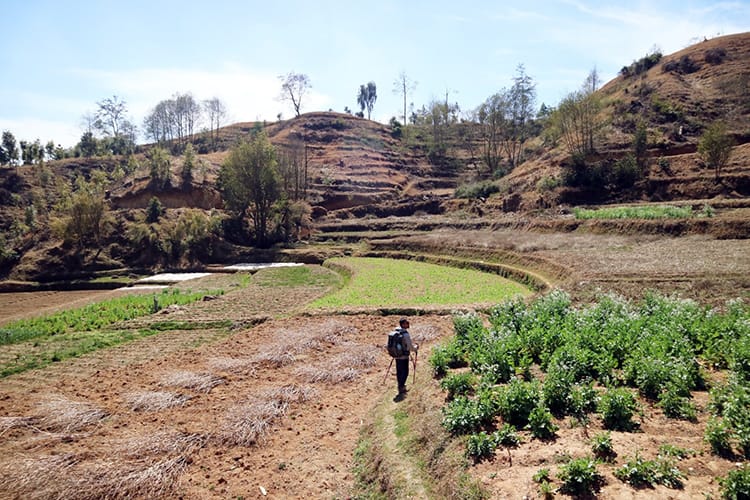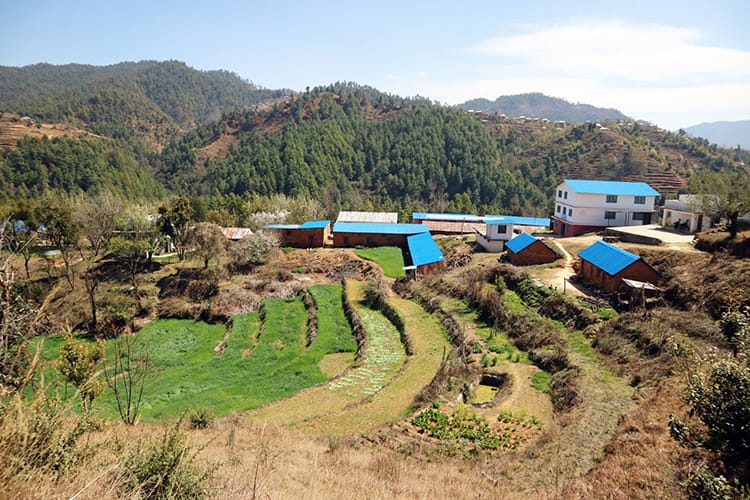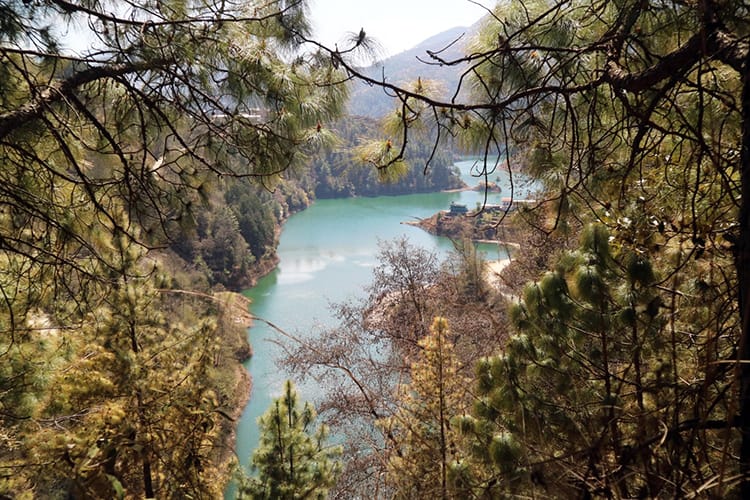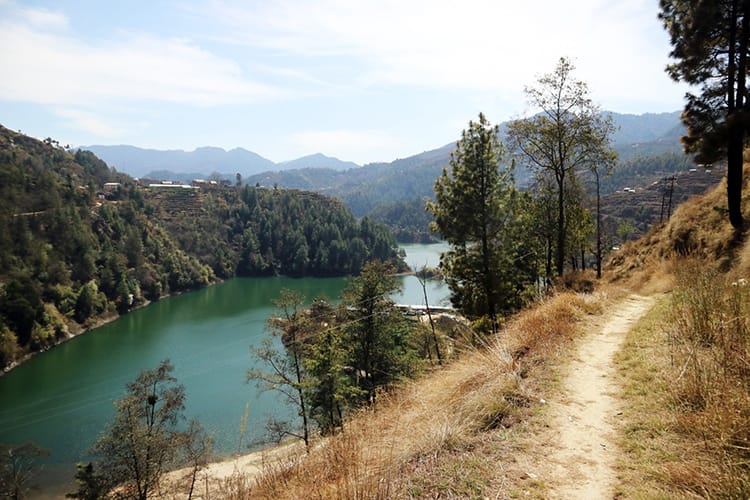 ---
You might also like…