Tansen, Nepal is a special city to me because it's the place my boyfriend was born. I have to say, I was super excited to see it, but I hadn't done any research before arriving. It didn't seem necessary since I had a tour guide who was born and raised there. The truth is, I didn't expect much, but I was blown away by how much there is to do and see. And don't even get me started on the views! We arrived on a hazy day, and you couldn't even see into the valley below, but we lucked out. After some rainfall, dust settled and we got crystal clear skies. I've never seen the mountains so clearly from so far away! It was kind of insane considering how 24 hours earlier there was no view at all!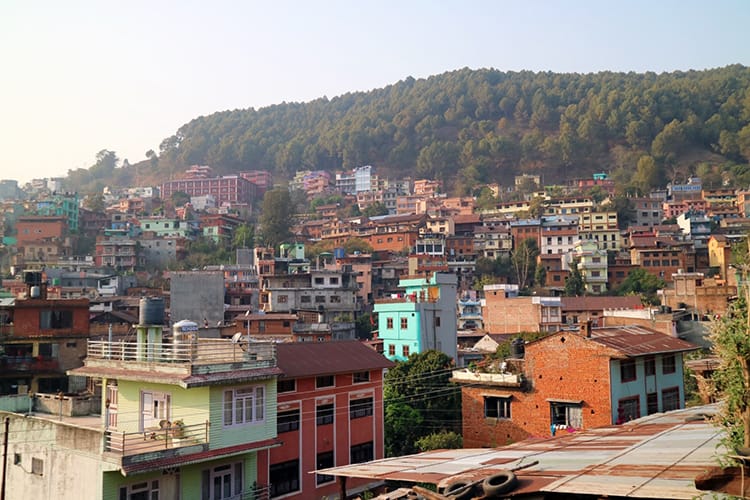 Tansen remains off the beaten path for foreign tourists, but it is a destination among locals and those coming from Northern India who want relief from the summer heat. At an altitude just above 1,600m, the climate is gorgeous in the summer. But, I wouldn't recommend it in monsoon season as landslides are common on the road to get to Tansen. If you are in Pokhara and decide to head to Lumbini, it's conveniently located in the middle making it the perfect place to stop. I'm honestly not sure why Tansen isn't a tourist hot spot.
---
Tansen, Nepal City Map
---
Brief History of Tansen
---
Tansen has an interesting history. It was the capital of the Magar Kingdom of Palpa. Nepal used to consist of over 30 kingdoms before it was unified, each with its own king and culture. Magars are one of the oldest ethnic groups in Nepal and are believed to be of Tibetan descent. These hill people were a force to be reckoned with in their heyday. They almost took over Kathmandu at one time. "Tansen" translates to "northern settlement" in the Magar language.
In the 18th century, the Magar lost power and Newars gained some popularity. The city of Tansen became a stop on the trade route from India to Tibet. As recently as 2006, the city was targeted by Maoist due to the government offices in the city. The Maoists even burned Durbar Square to the ground. Since then, it's been rebuilt and turned into a museum. Tansen is currently on the UNESCO World Heritage Tentative List, making it the perfect time to visit before it becomes popular.
---
Tansen, Palpa City Guide
---
Major ethnicity:
Major religion:
Hinduism
Language:
Nepali
Altitude:
1,659 m ( 5,442 ft)
Location:
130 km (80 miles) southwest of Pokhara or 45 km (28 miles) north of Lumbini
How to get there:
You can take a bus from Pokhara, Lumbini, or Kathmandu. We chose to go from Butwal since we were nearby. From Butwal, you can catch a local bus on the main road and take it straight to the Tansen bus park. It costs about $1.00 USD per person and takes less than 2 hours.
Best time to visit:
March, April & May offer the best weather and views. You can also visit in the winter but it will be a little cold. Monsoon season may not be safe as the roads there are prone to land and mudslides.
---
Things to do in Tansen
---
Shreenagar Park:
Shreenagar Park is located just above the city on the top of the hill which makes it the ideal place to get a great view. The forest is peaceful and quiet making it perfect for short day hikes. There's a small temple at the bottom as well as two statues within the park. One is of Hanuman who is the Hindu monkey-god. He's known as the god of strength and knowledge. There's also a Buddha statue. Buddha represents impermanence and enlightenment.
View Points:
There are two major view points in the city. One is at the top of Batasedaada (the small town just next to Tansen) which is a 15-30 minute walk depending on where you are staying in Tansen. On a clear day, you can see a perfect view of the Annapurnas and Dhaulagiri. There's also a view tower in Shreenagar Park. It looks oddly like a lighthouse and seems so out-of-place in Nepal. That being said, it's only 25 cents to enter and about 125 stairs to the top. We went on a cloudy day and couldn't see anything. The next morning, we got amazing views from lower than the tower, so I can only imagine how great it looks from there.
Temples:
There are many temples in Tansen, but the most popular are the Amar Narayan Temple and Shree Rana Ujjeshwori Mandir Temple. The Amar Narayan Temple was built in 1806. It's believed that older temples were designed to have the same number of foundation layers as there are roofs to help prevent damage during earthquakes. This might explain why some of the taller temples in Nepal survived the earthquake when shorter ones were ruined. The Amar Narayan Temple was built to worship Narayan who is one of the manifestations of Lord Vishnu.
The Rana Ujjeshwori Mandir Temple is interesting to see because it's a modern temple. I wasn't able to find much information about this temple. At first, I thought it was really ugly since it's not built in the traditional style and lacks the beautiful woodwork that most temples in Nepal have. After a while, it began to grow on me. It's certainly different from all the other temples I've seen in the country.
Museums:
I recommend visiting the Palpa Durbar Square Museum. Most of the information is in Nepali, making it a little difficult for foreigners to understand, but there are a few blurbs written in English. This building looks brand new because it was built after the 2006 attack on the city. Maoists invaded Tansen because it's the district headquarter for administration. They burnt the original Palpa Durbar Square to the ground. It's since been rebuilt but in a newer style.
Rani Mahal:
You can take a day trip to the Rani Mahal which is considered the Taj Mahal of Nepal. You can read my post on the Rani Mahal in Palpa for more information.
---
Tansen Hotels & Accommodations
Budget Hotel in Tansen: Natures Treat Homestay ($10 USD)
Book on BOOKING.COM | AGODA
Comfort Hotel in Tansen: New White Lake Hotel ($25 USD) We stayed at New White Lake Hotel. It has views looking over the valley, good food in the restaurant, and hot water. The rooms are pretty basic, but everything was clean and the WiFi worked.
Book on FACEBOOK
Luxury Hotel in Tansen: Hotel Srinagar ($50 USD)
Book on their WEBSITE
---
Tansen, Nepal Photography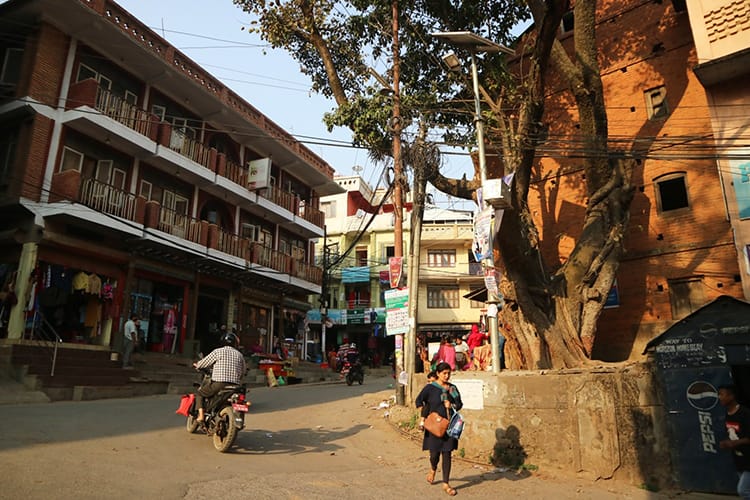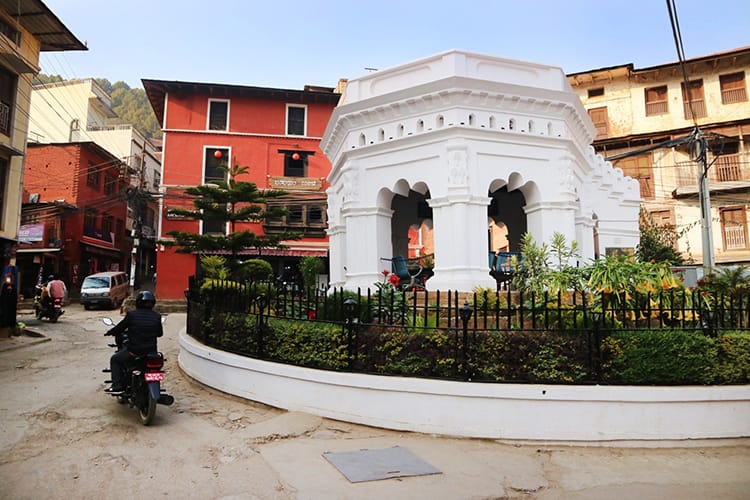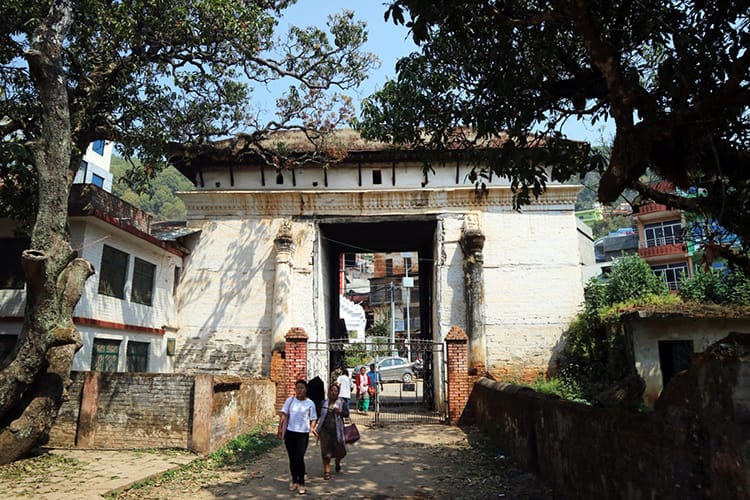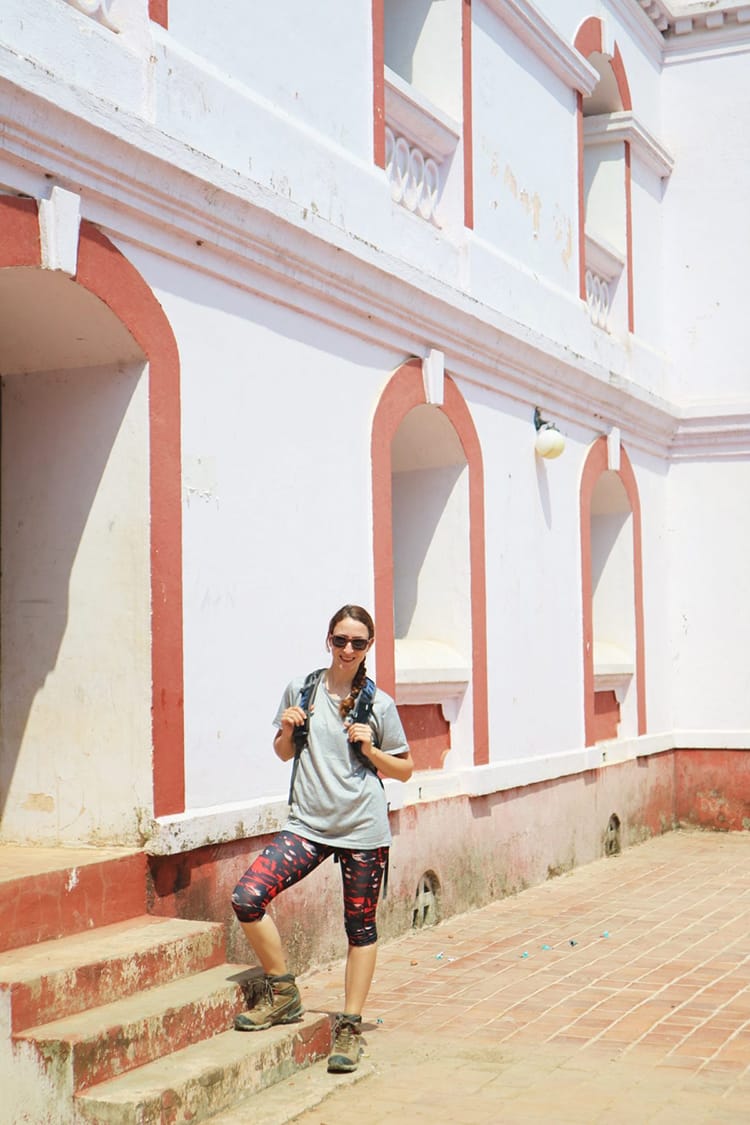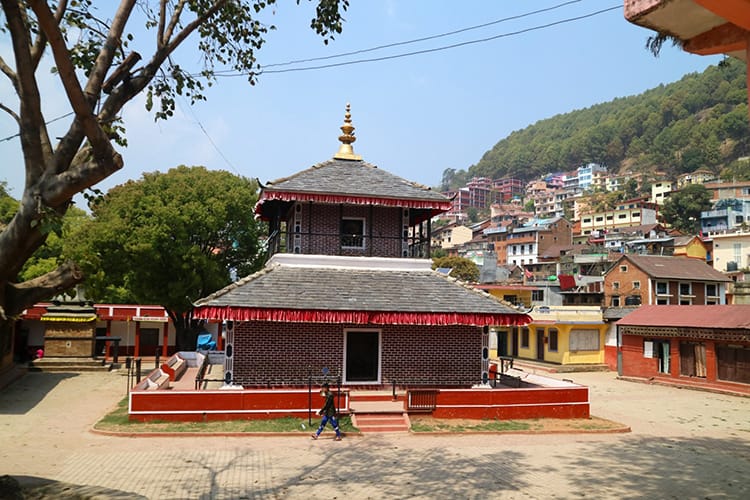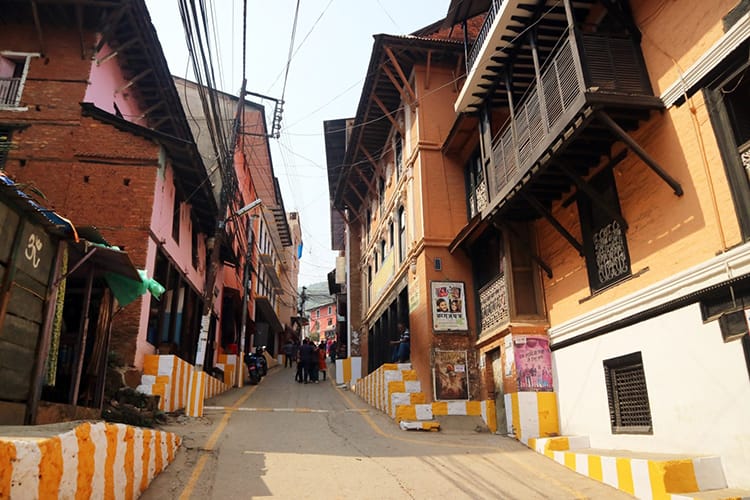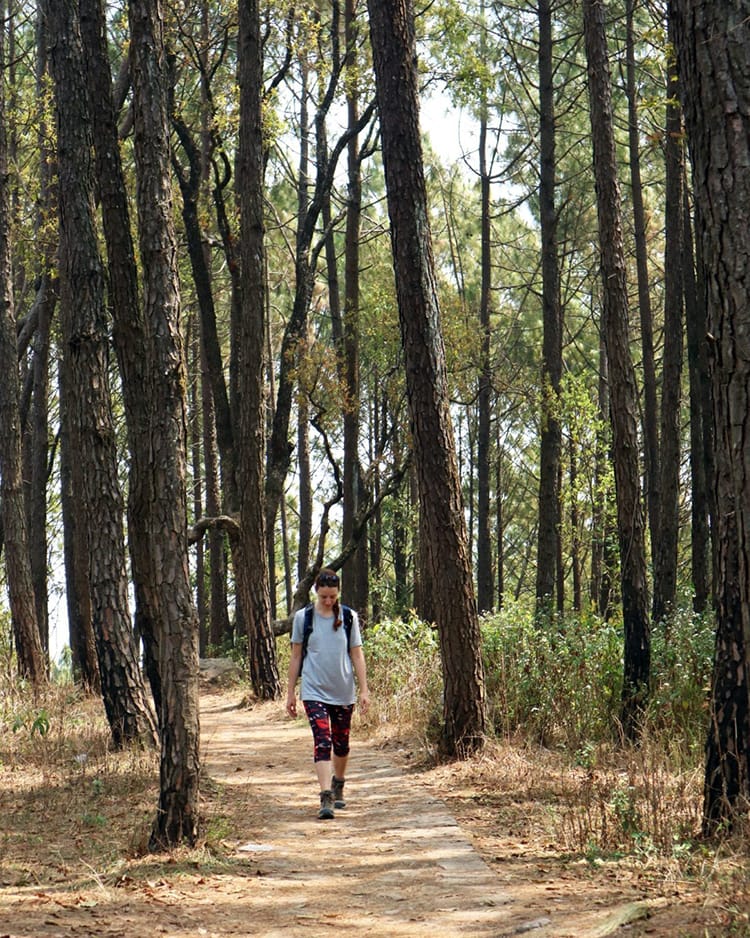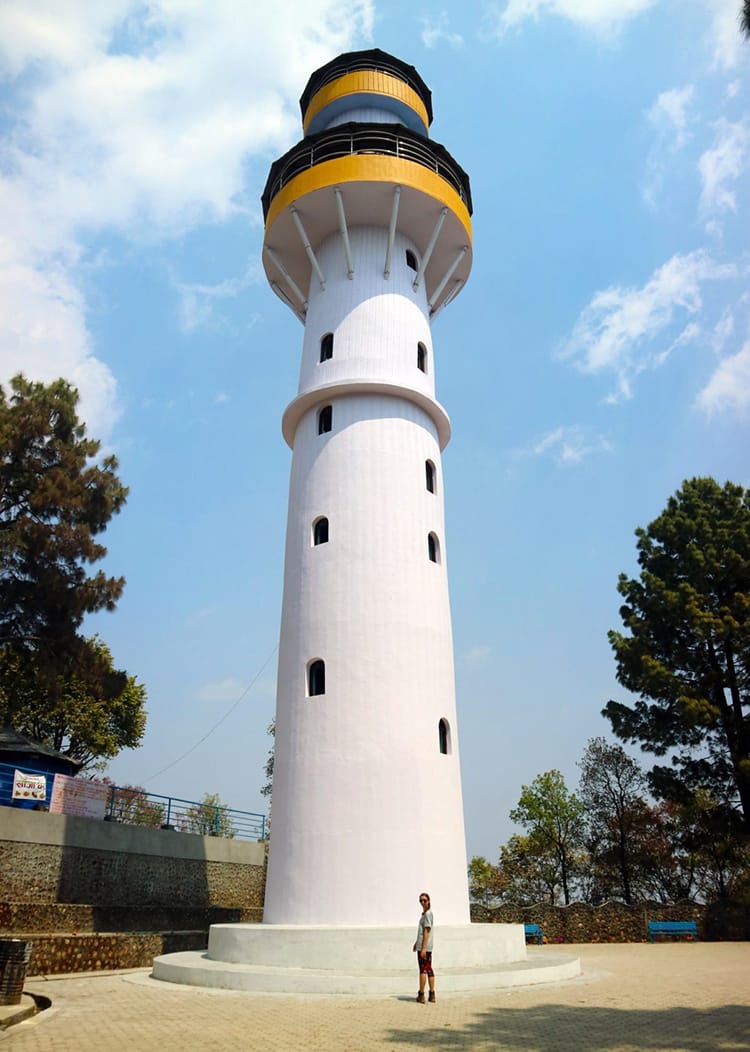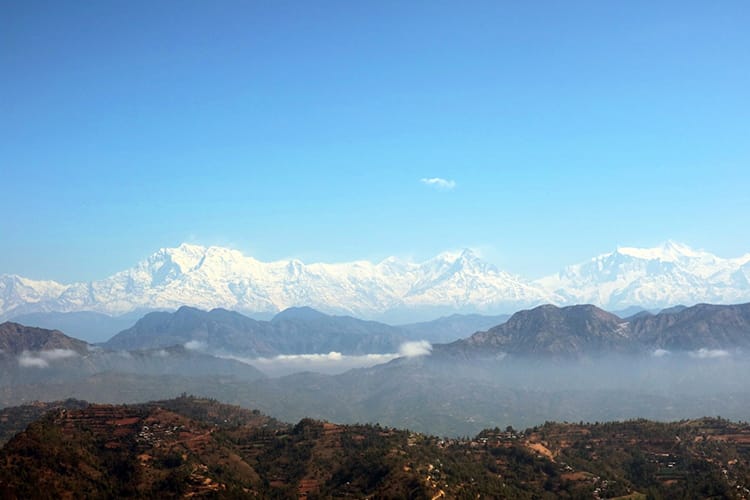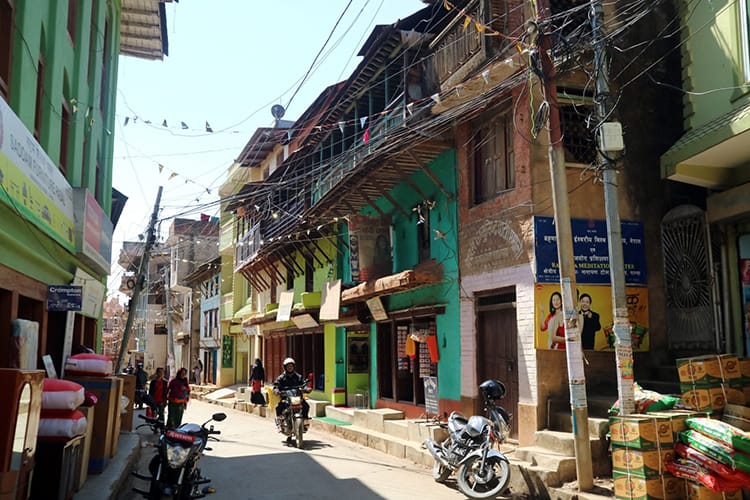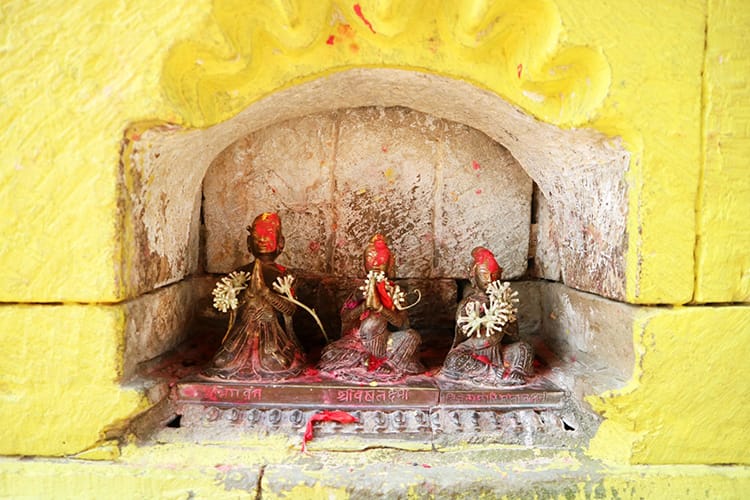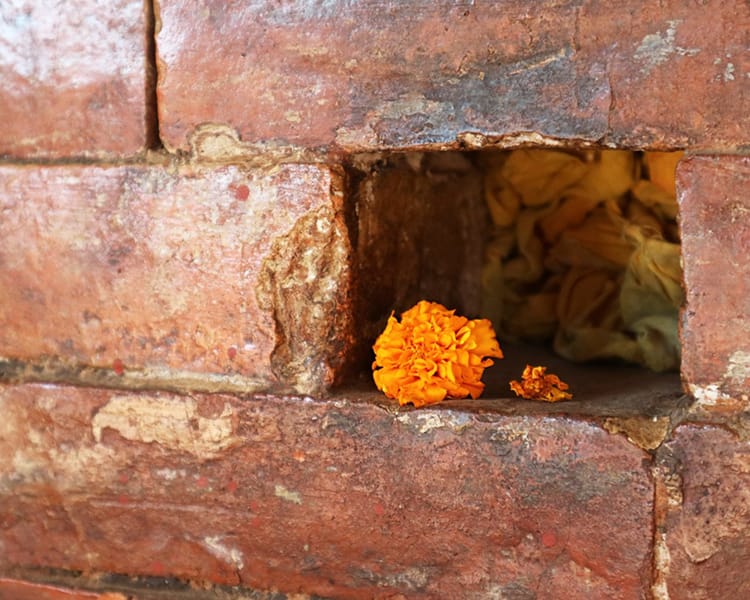 ---
You might also like…