Tarkeghyang is a small village located along the Helambu Trekking Route in Nepal. According to the Nepal Tourism Board, "Sermathang, Tarkeghyang, and Melamchighyang are the largest and oldest cultural villages inhabited by the Hyolmo/Yolmo community, a culturally rich ethnic group in this (Langtang) conservation area." This town also holds great religious significance for Tibetan Buddhists who visit the nearby Ama Yangri Peak on pilgrimages.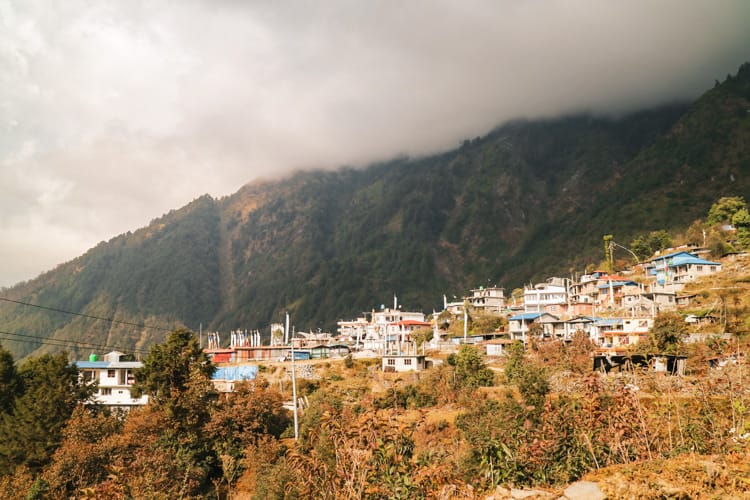 ---
History of Tarkeghyang & Ama Yangri Peak
---
The most popular thing to do in the area is climb Ama Yangri Peak. Located at a height of 3,771 m (12,372 ft), this peak is considered a holy pilgrimage site for Tibetan Buddhists. It's believed that around 600 years ago, Guru Rinpoche (the founder of Tibetan Buddhism) visited Tarkeghyang and the peak. Many pilgrims follow in his footsteps as a way to get closer to enlightenment. It's believed by some that meditating where Guru Rinpoche meditated helps them to meditate and see more clearly. A visit to the nearby Rinpoche Cave is important for those who want to meditate in the same spot as Guru Rinpoche.
Locals told us that Ama Yangri is considered the wife or female counterpart to Lirung (a peak in Langtang Valley). They also said that Ama Yangri has five sister peaks in the area. Yangri (the goddess of the mountain) is considered the protector of the village. The trek takes approximately 6 hours up and back. There are no tea shops on the way, so you may want to pack food or snacks for the route and water. Many believe that if you make a wish at the top of the peak or ask for something from the goddess of the mountain, she will grant your wish.
---
Tarkeghyang Guide
---
Major ethnicity:
Yolmo (Hyolmo)
Major Religion:
Buddhism
Language:
Nepali and Yolmo (Hyolmo)
Tarkeghyang Altitude:
2,600 m (8,530 feet)
Oxygen Concentration:
74% compared to 100% at sea level
Tarkeghyang Population:
Approximately 50 – 60 people live in Tarkeghyang according to locals.
Best Time of Year to Visit:
It's best to visit in the peak season around October or November as the skies are clear offering great views. It's also nice to visit in March and April when the flowers are in bloom.
Wild Animals in the Region:
Animals in the Langtang National Park region include musk deer, Himalayan tahr (looks like a large mountain goat), red pandas, Himalayan black bears, snow leopards, ghoral (looks like a small goat/deer), mountain mice, gray langur monkeys, and over 250 different bird species.
Location:
Tarkeghyang is located along a road, however, it is dirt and four wheel drive would be the preferred method of transportation. Most people take a jeep to Sermathang and walk from there for 3.5 hours, but with the addition of a road, the trekking trail has disappeared. This means walking along the road the entire time. Driving to Tarkeghyang from Sermathang is about 1.5 hours. From Kathmandu it's about 5 – 5.5 hours to Tarkeghyang.
Entry Permit:
Tarkeghyang requires a Langtang National Park Permit which costs 3,000 rupees (about $26). This permit can be purchased in advance at the Nepal Tourism Board office in Kathmandu.
NTC or Ncell service:
NTC has four bars of service and 4G. Ncell has no service.
---
What to Eat in Tarkeghyang
---
Most villages in Nepal recommend you try the local dal bhat (rice, dal, and curries) which varies from region to region. In Tarkeghyang, they also recommend trying the Tibetan tea (tea with butter added), dhindo, raksi (local Liquor), and buff sukuti (dried buffalo meat).
---
Things to do in Tarkeghyang
---
Many people visit as part of the Helambu Trek. You can also do a side trek to the holy Ama Yangri Peak which will take the entire morning. In addition to Ama Yangri Peak, there is also a Buddhist Monastery and the Rinpoche Cave nearby where Guru Rinpoche meditated. This area is very important to Tibetan Buddhists as a pilgrimage site and there are a few lesser known places of significance in the village and surrounding area as well.
If you're interested in learning more about the Hyolmo/Yolmo people and Tibetan Buddhism in the area, I'd recommend checking out Guide to the Hidden Land of the Yolmo Snow Enclosure and its History which also mentions the holy sites in the area.
Tarkeghyang Lodges & Teahouses
---
Types of accommodation:
Lodges
Number of accommodations:
There are only two places to stay in town.
Our choice:
Hotel Tarkeghyang – We chose Hotel Tarkeghyang because the hotel we had stayed in the night before recommended it. It has nice clean private rooms with attached bathrooms.
Price of a Room:
2000 rupees (about $20.00 USD) for a double room.
Price of Veg Dal Bhat:
450 rupees (about $4.50 USD)
Electricity:
There is electricity and it is free to charge devices in your room.
Toilet Situation:
The rooms have attached bathrooms with western toilets.
Shower:
Hot showers are available in the rooms, however it is solar powered. So, hot showers are only available on sunny days.
Wifi:
Wifi is available for free.
---
Tarkeghyang, Nepal Photography
---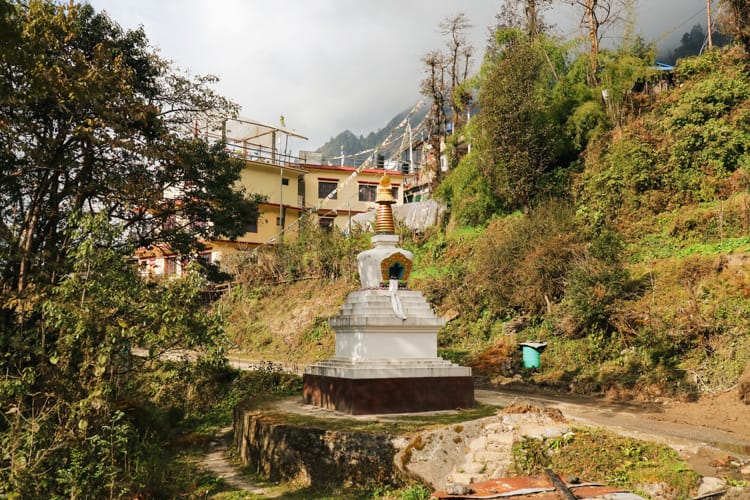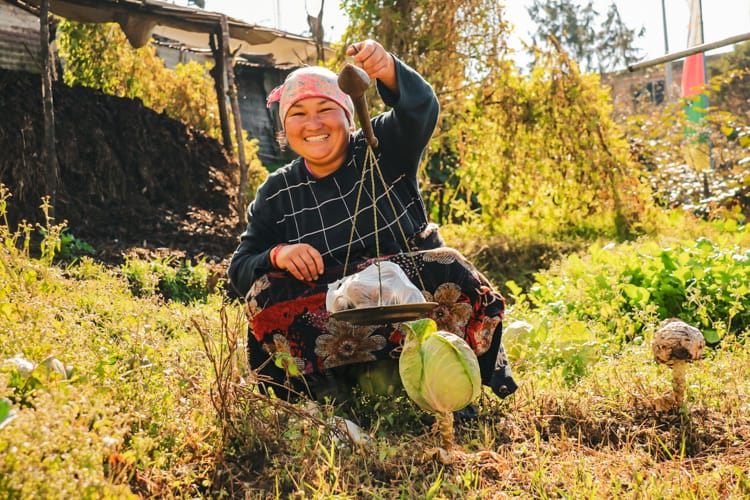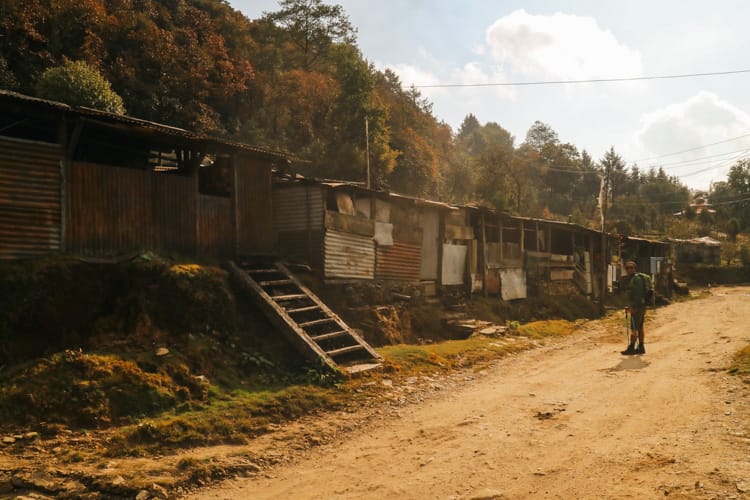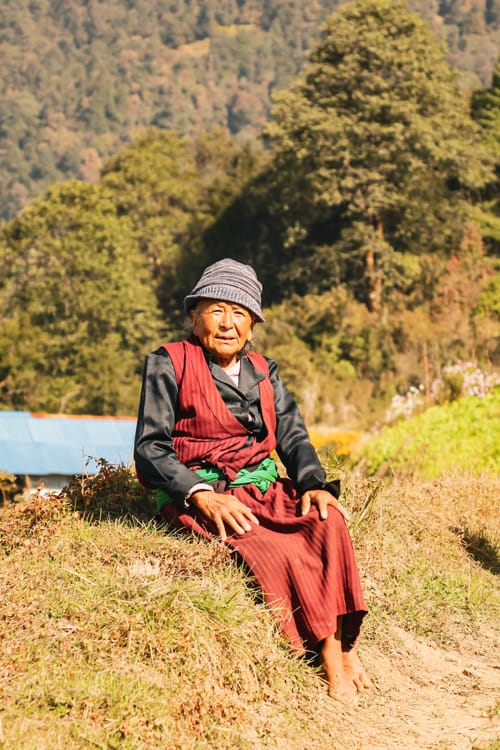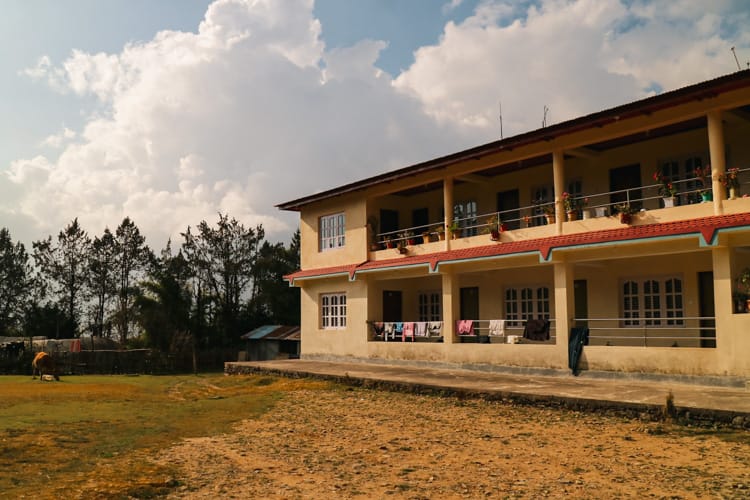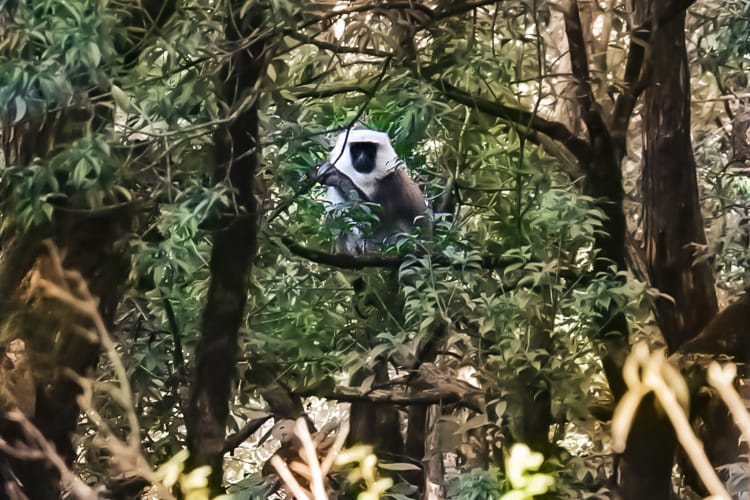 You might also like…