I've been wanting to go to the Godawari Botanical Garden for a while now. Even though it's so close to Kathmandu, it often goes overlooked when we are thinking of places to visit. It's only an hour and a half by car which makes it a great day trip from Kathmandu, however there are also resorts in the areas making it a nice weekend or overnight trip as well. Since we've been spending so much time in Kathmandu this year, we finally made it there for the weekend. After seeing Nepal's zoo and being less than impressed, my hopes weren't too high for Nepal's botanical garden, but even in the winter it was a truly beautiful place to take a break and escape the city.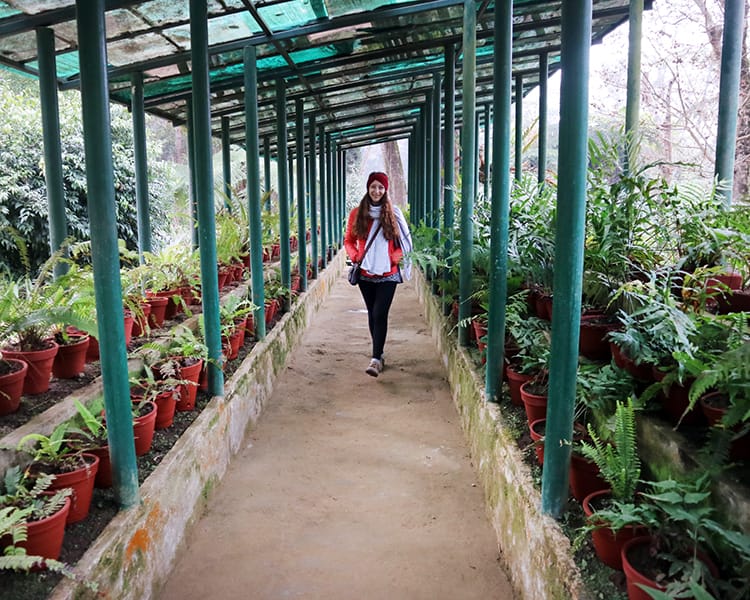 Who would enjoy the Godawari Botanical Garden?
---
While everyone would likely enjoy the botanical gardens, it is a bit out of the way for those visiting Nepal for a short period of time. In a country with so many amazing things to see, this wouldn't be at the top of my list, however it is an awesome place to visit if you're a local, an expat, or someone who is spending an extended amount of time in Kathmandu. It's the perfect break from the concrete jungle and a great way to get a breath of fresh air without driving or walking for hours.
---
How to get to Godawari Botanical Garden
---
The best way to get to Godawari is by private vehicle or a hired vehicle. As of right now (2021) the road is under heavy construction while they widen it, and it's a rather bumpy ride. Taking a bus may be uncomfortable, especially since the local buses rarely have good shocks to absorb the road work. In addition, it's insanely dusty, so I wouldn't recommend the buses which often have the windows open. For this reason, I would also avoid taking a motorbike.
The trip to Godawari takes about 1.5 hours, however it will be much faster once the road is widened and paved. I'm told this should be done in 6 months which usually means 1 year in Nepal.
---
---
When to Visit Godawari
---
While you can visit Godawari Botanical Garden year round, it's best to go in the spring because, well, it's a botanical garden! In spring, the majority of the garden will be in full bloom which will make it much more exciting to visit. You'll also have wonderful weather as it won't be too cold like the winter or raining like the summer. In Nepal, spring falls during the months of late February, March, and April.
---
Godawari Botanical Garden Hours
---
Sunday: 10am – 5pm
Monday: 10am – 5pm
Tuesday: 10am – 5pm
Wednesday: 10am – 5pm
Thursday: 10am – 5pm
Friday: 10am – 5pm
Saturday: 10am – 5pm
---
Godawari Botanical Garden Entry Fees
---
Nepali Citizens (under 10) – 20 rupees
Nepali Citizens – 50 rupees
SAARC Citizens (under 10) – 100 rupees
SAARC Citizens – 200 rupees
Other Citizens (under 10) – 200 rupees
Other Citizens – 500 rupees
Parking (motorbike) – 25 rupees
Parking (car) – 50 rupees
---
---
Brief History of Godawari Botanical Garden
---
Godawari Botanical Garden (officially known as the National Botanical Garden) is Kathmandu's only botanical garden, and it was established by King Mahendra in 1962 AD. It was designed by two famous British botanists G.A.C Herklots and Tony Schilling. Tony Schillings has also worked with the Royal Botanical Gardens in the United Kingdom. He's brought plants back from all over the Himalayas to be planted and studied in the gardens there.
The gardens take up just over 200 acres of land. The garden is not only a beautiful place to visit, it also has educational centers which are frequented by local students as well as research centers to study the indigenous plants of Nepal. The garden got its nickname from the Godawari River which runs through it.
---
Quick Tips for Visiting
---
Leave enough time – The garden is surprisingly large so you should leave at least 3 hours to walk around and enjoy it.
Pack snacks or a picnic – While at the garden, it's common for people to enjoy a picnic with friends and family or at least have a light snack. While there are some food stands nearby, I'd recommend bringing a lunch.
Bring a book and blanket – If it's nice out, I'd recommend bringing a book to read and a blanket to sit on. Find a nice spot in the sun and enjoy a whole day there.
Avoid Saturdays and holidays – In Nepal, most people only have off one day a week and that day is Saturday. If you want to avoid a crowd, make sure to pick a weekday as this is a common weekend spot for locals.
---
Where to Stay near Godawari Botanical Garden
Godavari Village Resort – There are a few different places to pick from when choosing where to stay. We chose the Godavari Village Resort which sits on a beautiful large piece of land away from the chaos of the road construction. The resort has a large outdoor pool, views of the Himalaya on a clear day, and large rooms with balconies. The resort is a great escape from Kathmandu if you need a night away. We got a special deal during the off season (winter) for $55 per night including breakfast for two. For the price, it was well worth it, but it would have been nicer if it was warm enough to use the pool.
Book on AGODA
---
Where to Eat in Godawari
---
Village Rest House – We had lunch at the Village Rest House which is near the Godavari Village Resort and was recommended by the concierge. The Village Rest House is famous for its trout fish. I highly recommend the fried trout fish which was extremely yummy and fried to perfection. We also tried the fish with gravy but I did not like it as much.
Godavari Village Resort – We had dinner at the resort since we had a long day and were pretty tired. I have to be honest, I wasn't expecting much. The dining room décor was a bit outdated and the menu seemed kind of basic. We ordered the chicken dal bhat and I have to say, we were blown away. Suraj wasn't even hungry and he ended up eating two plates worth. They brought out so much food and we finished it all and ordered seconds of some items. I can't speak for any of the other dishes, but the dal baht is really good here.
---
Godawari Photography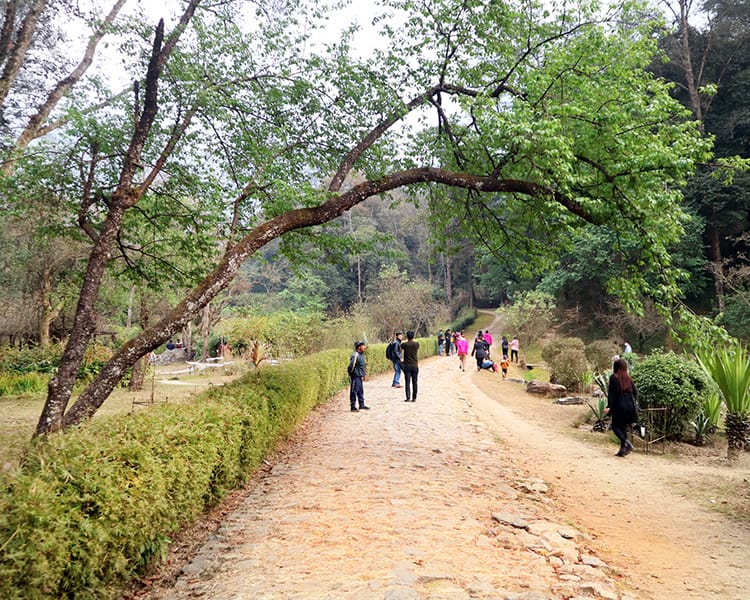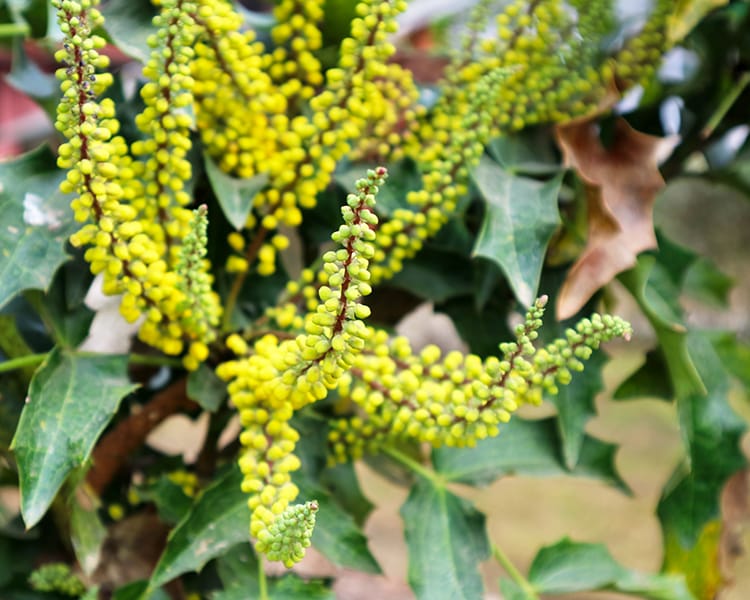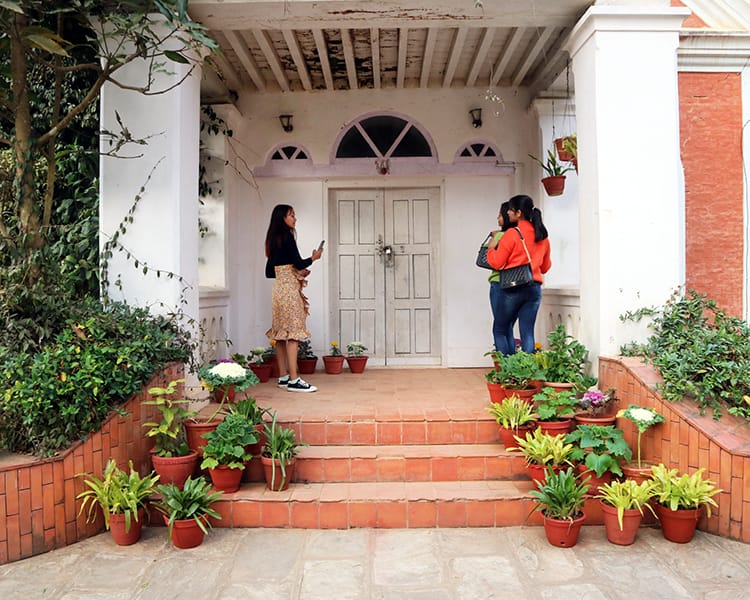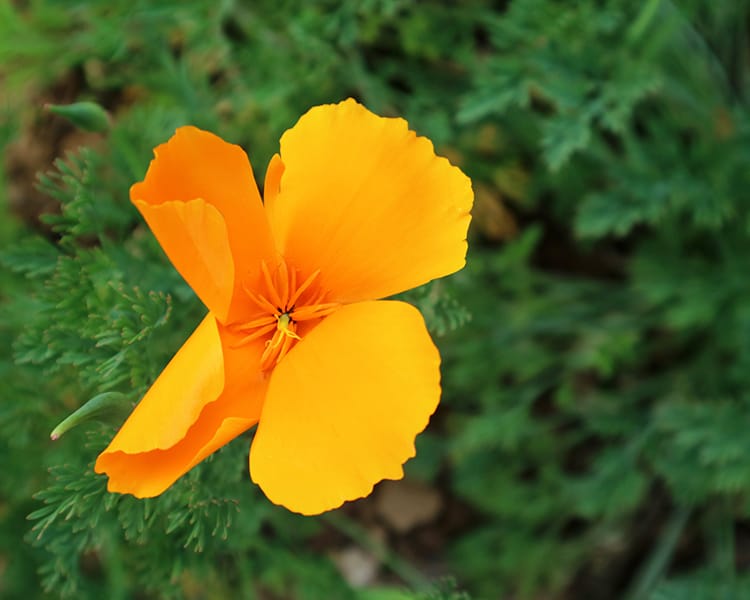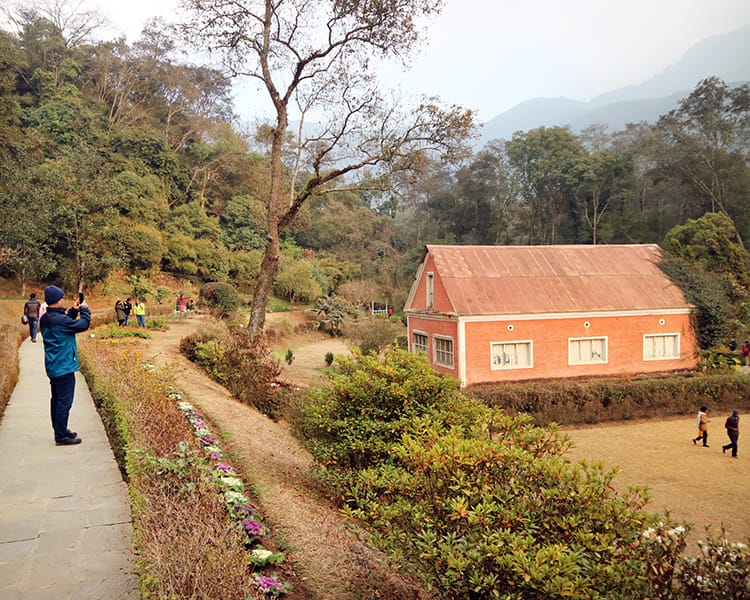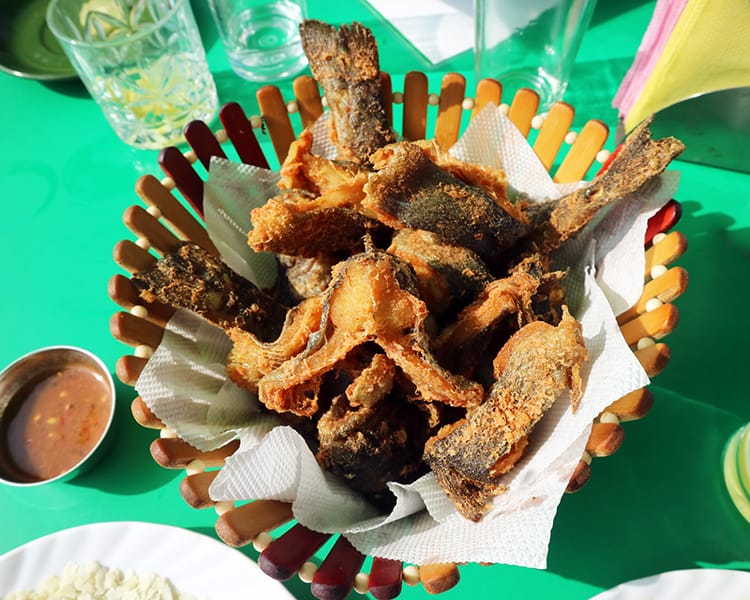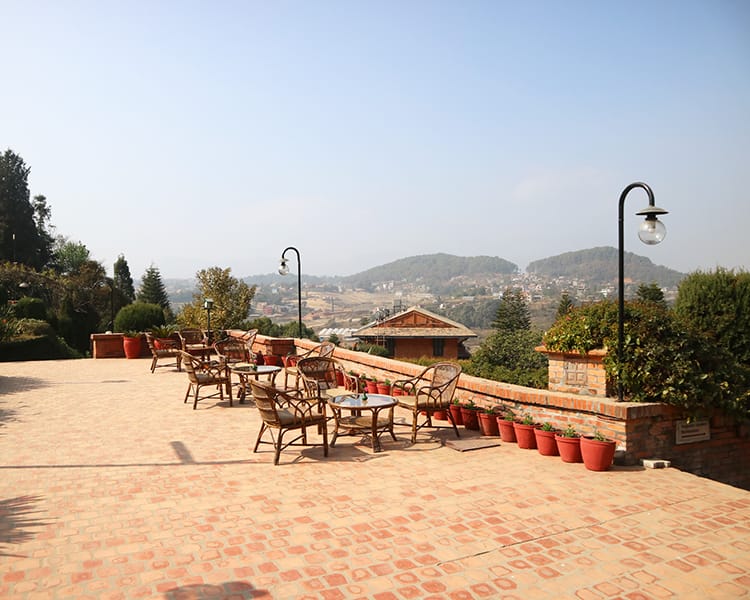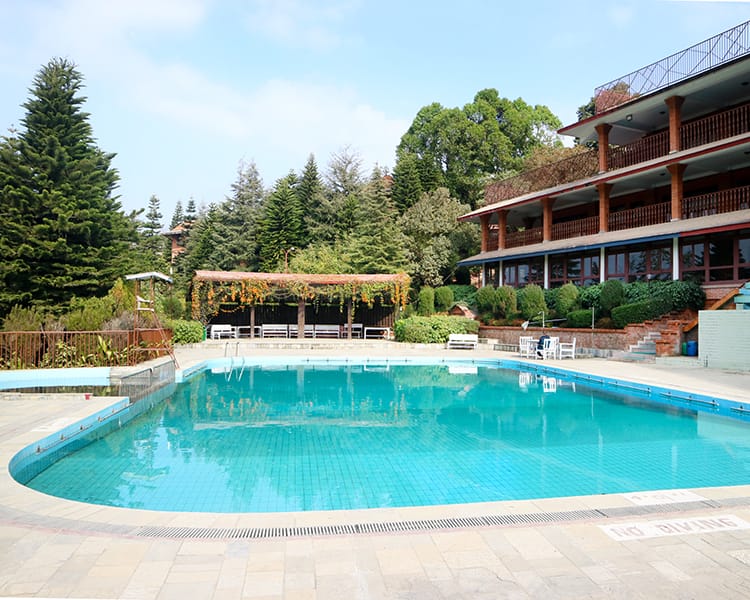 ---
You might also like…