There are many different ethnicities in Nepal and each one is unique in its own way. There are around 125 different ethnic groups and 123 different languages making Nepal an interesting place to visit. I experienced the Gurung caste and culture on my first visit to Nepal when I spent a lot of time in Pokhara. Spending several nights in the small Gurung village of Tangting allowed me to spend time with the kind good natured people who were all too happy to teach me about Gurung culture.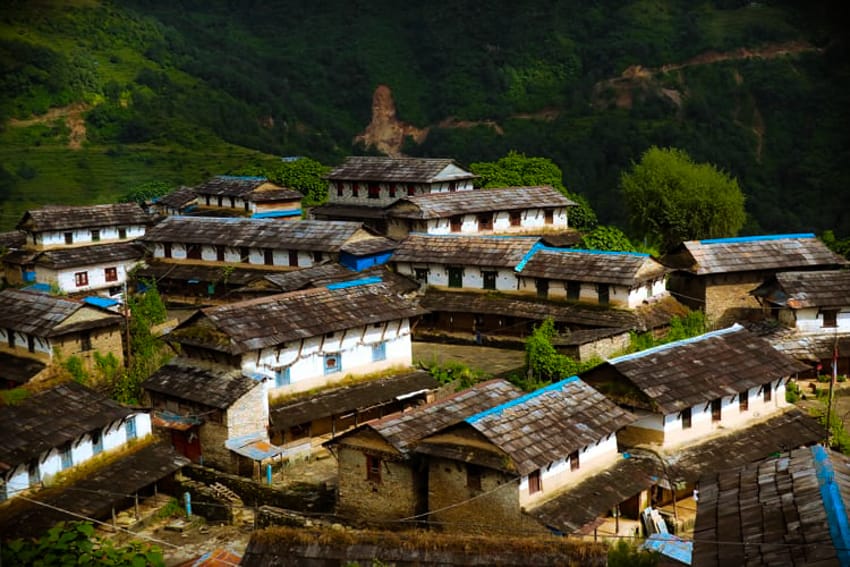 Where did Gurung people originate from?
According to People of Nepal, they originated in the hills along the southern slopes of the Annapurna range in western Nepal. Gurungs have Mongoloid features, yet they look different from Tibetans. They are close in ethnicity to the Magars and Thakalis who are their neighbors in the Himalaya Mountains.
Where do they live in Nepal?
While Gurungs live all over Nepal these days, the majority of them live in the Gandaki Province which includes Pokhara and the lower Annapurna Conservation Area. This is where their original settlements were, including famous villages like Ghandruk and Tangting.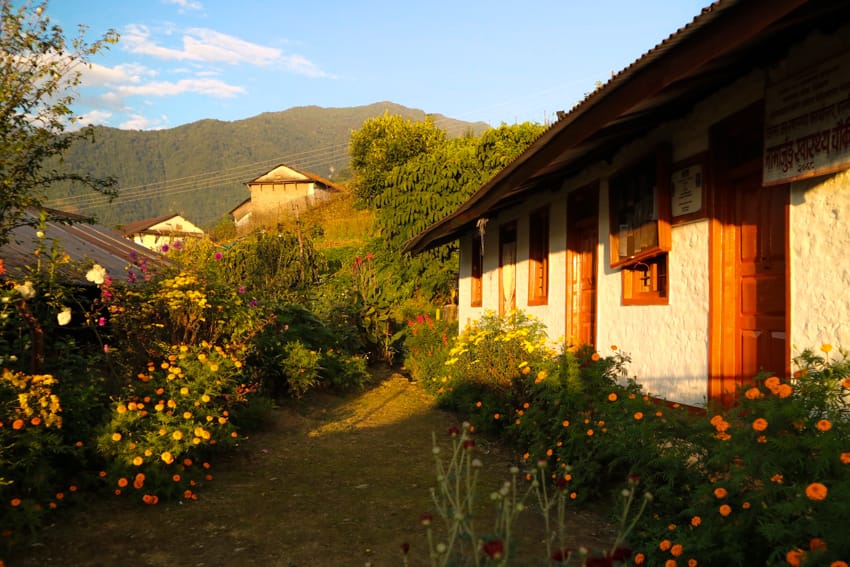 What religion are they?
Gurungs typically practice Buddhism or Bon as a religion. Locals say that not as many people practice the original Bon religion as they used to. Bon focuses on praying to nature and has gods that represent different aspects of nature. Today, Tibetan Buddhism is becoming more popular.
What language do they speak?
Gurungs have their own language called Gurung. Most Gurungs also speak Nepali except some of the older generation or those who live isolated in small villages. The Gurung language is slowly fading as younger generations fail to learn it, which is a problem with most of the languages within Nepal. Many Gurungs also speak fluent English and can understand Hindi.
What festivals are unique to the Gurung caste?
Tamu Losar is the Gurung New Year. In Ghandruk, there's a monastery located just below the village where people go to do puja (a religious ceremony) to ring in the New Year. People eat large feasts, dance, and drink the local raksi (alcohol) to celebrate.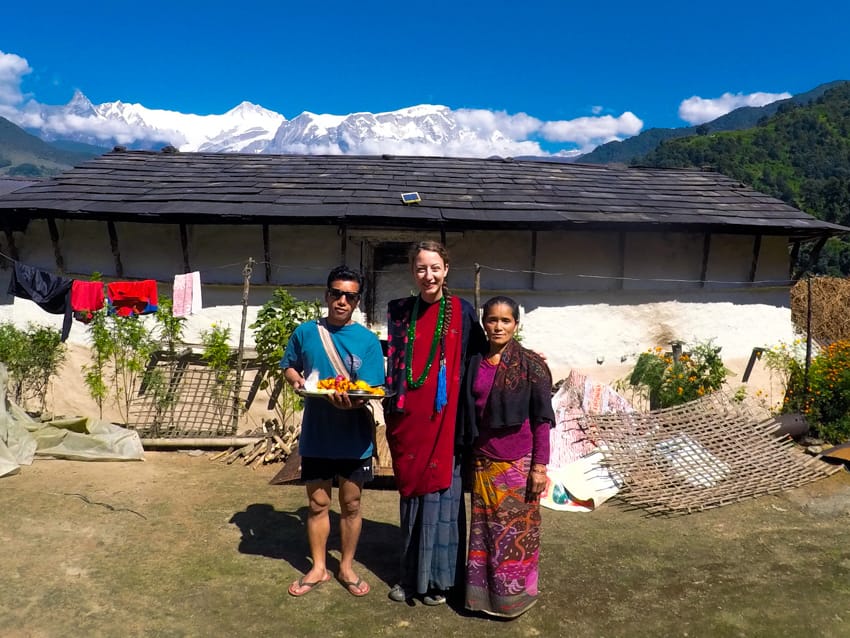 What is the Gurung caste known for?
The Gurung caste is known for being hard working and strong. They are often hired by the British military as Gorkha soldiers because of their work ethic and bravery. They are also considered honest and loyal people. They made up a large majority of the Shah armies back when Nepal was divided into many kingdoms. The army was strong enough to take control of Kathmandu in 1768 A.D. and after that, Nepal became a united nation.
Do Gurungs have a unique dance?
I've had the pleasure of seeing a few Gurung dances during the Tihar festival where kids dance in the streets and go door to door performing for money so that they can buy sweets. It's always reminded me of trick or treating back home. Here is a clip of a traditional Gurung dance on Youtube where the dancers are also wearing traditional Gurung dress…
What does Gurung dress look like?
Gurung men wear a vest like top that ties in the front and a long cotton cloth that is wrapped around the waist and tied with a belt. The women wear a velvet top and a sari skirt, often in a deep red color. Jewelry represents wealth in Nepali culture and Gurungs are no different. Gurung women like to wear jewelry as a sign of status. The jewelry is often gold or coral. Their jewelry includes necklaces, bangle bracelets, earrings, and nose rings.
Where are Gurung restaurants located?
The best place to try Gurung food would be in a Gurung village, however, you can find Gurung restaurants in Kathmandu including Gurung Kitchen in Baluwatar and Gurung Bhanchha Ghar in Bagbazaar.
What Gurung food should everyone try?
Gurungs often eat dal bhat but instead of rice they eat dhido which is worth trying. Dhido is made of flour and water which are boiled together. It creates a kind of wet dough which is then served with dal (lentil soup), curries, and a spicy pickle. Gurungs also eat a lot of corn including popped corn and dried corn.
Are there stereotypes about Gurung people?
Gurungs are believed to be strong and brave due to the large number of Gurungs who serve as Gorkhas in the army. They are also said to be honest and loyal. These are probably the best kinds of stereotypes one can be associated with.
What are Gurung songs like?
Describing Gurung music would be a lot harder than just listening to it. Here are two Gurung songs from YouTube…
Famous and noteworthy Gurungs
As far as internationally known celebrities, Prabal Gurung is the most famous Gurung as well as one of the most well known Nepalese celebrities in the world. Prabal Gurung is a world famous fashion designer based out of New York. He's dressed celebrities on the red carpet including Jennifer Lawrence, Blake Lively, Carey Mulligan, and Hailee Seinfeld (to mention a few) and appeared in magazines like Vogue, Elle, and TIME.
What is the best way to experience Gurung culture as a tourist?
The best way to experience Gurung culture is to visit destinations like Ghandruk where there's a Gurung Museum, traditional Gurung housing, and a strong Gurung culture. You can also visit lesser-known villages like Tangting which is a little more off the beaten path. Trekking in the lower Annapurna Region is a great way to get to know the Gurung caste as you'll likely stay in Gurung owned teahouses or homestays. The best time to visit would be during the festival season including Gurung Losar or Tihar.
Want to know more about the Gurung caste? Ask me in the comments.
---
You might also like…