While many tourists visit the popular Pottery Square within Bhaktapur's city limits, the majority of pottery is made in a small city just a few kilometers away. The city of Thimi is famous for its production of pottery and the top dog in town is Thimi Ceramics. Thimi is a short 20-minute bus ride from Bhaktapur (or a one-hour walk) making it the perfect day trip if you're staying in town. While the main streets of the city don't look like much, the side streets are alive with craftsmanship.
---
How to get to Thimi
---
If you head to the west of the city of Bhaktapur, you'll find a large pond called Siddha Pokhari. Right before the pond, you'll see several buses parked at an intersection on the left. Simply ask them which one is going to Thimi and ask the driver to let you know when you arrive. It will cost about 15 rupees per person to take the bus ($0.15 USD). Once you arrive in the city, you can ask a local for directions to Thimi Ceramics, however, I always recommend having a SIM card and typing it into Google.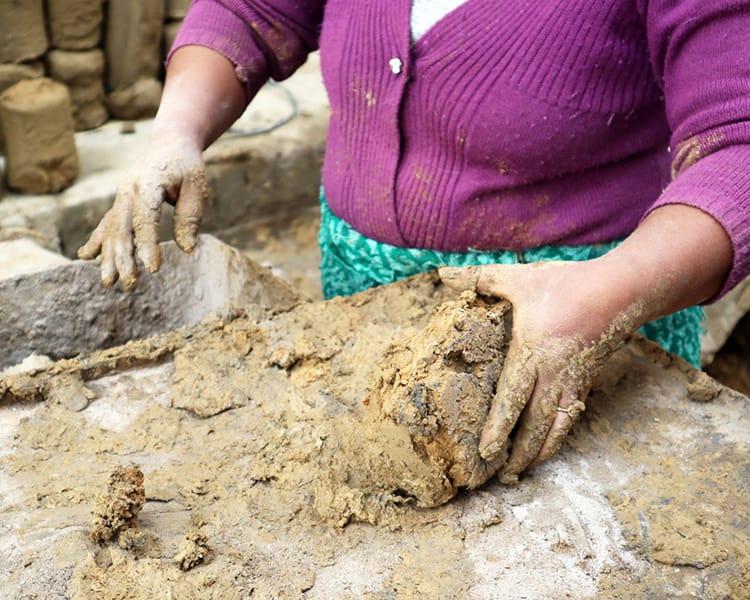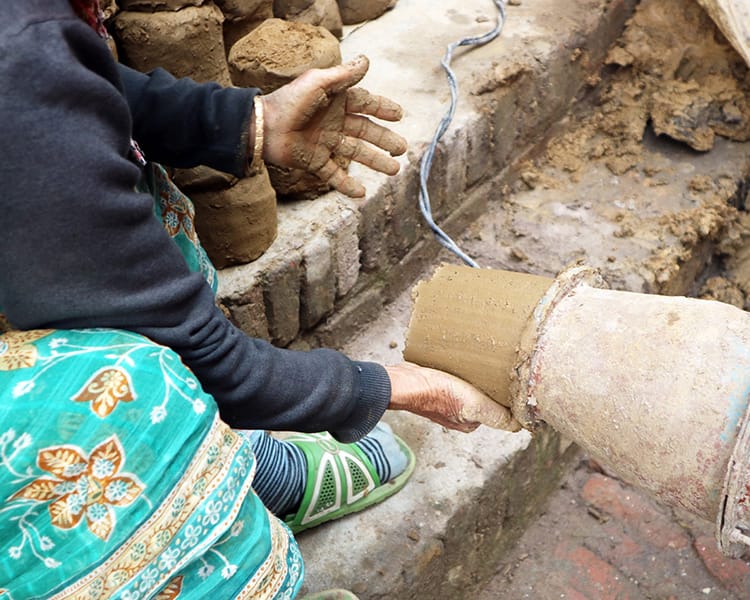 ---
---
Preparing the Clay
---
In the streets you'll see large piles of clay being broken down into manageable sizes. One woman works hard to force the clay into a machine which compresses it into neat little piles. Another takes the clay from the other side and stacks it in a separate area. These piles are then used to create flower pots.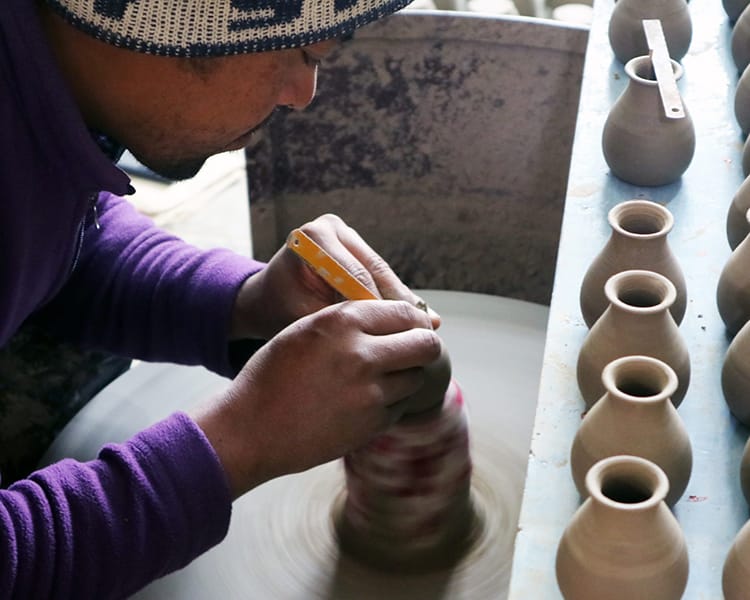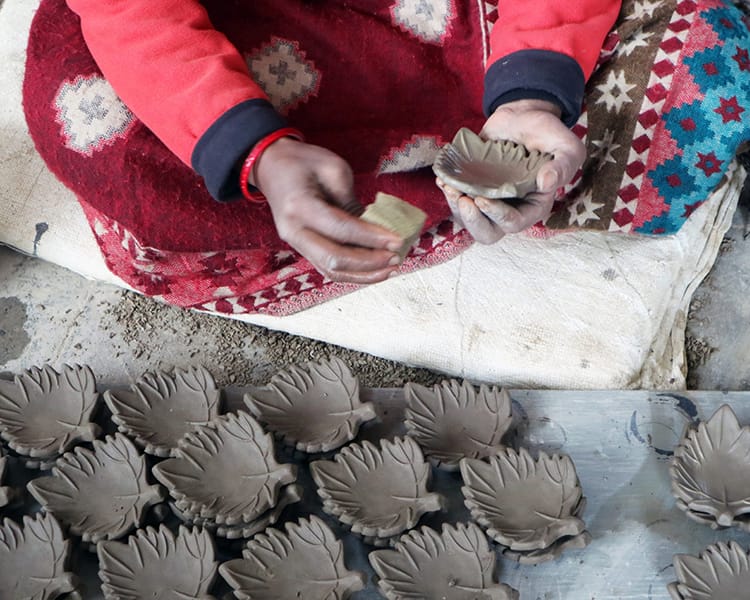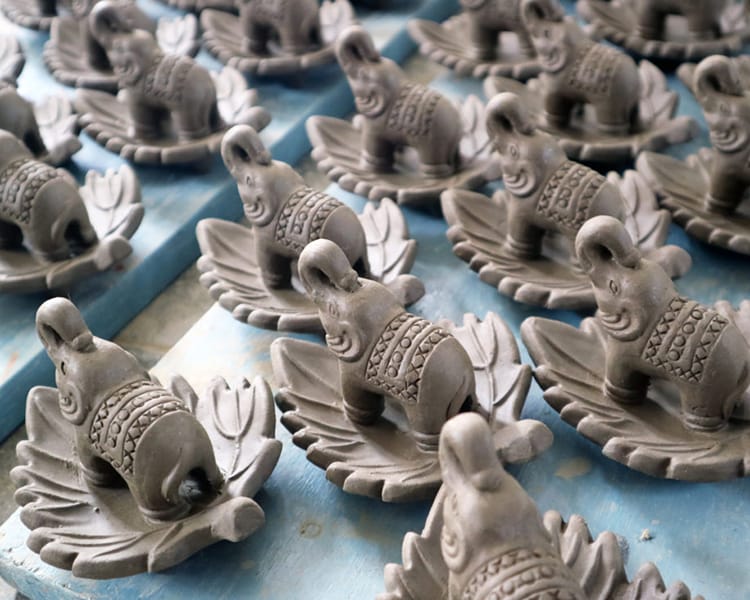 Shaping and Molding
---
Inside the small factory, several women and men work to spin, mold, or shape each chunk of clay into identical pieces. From vases to incense holders, the staff make all things ceramic. All of the work is done by hand, and the only machine in sight is the pottery wheel.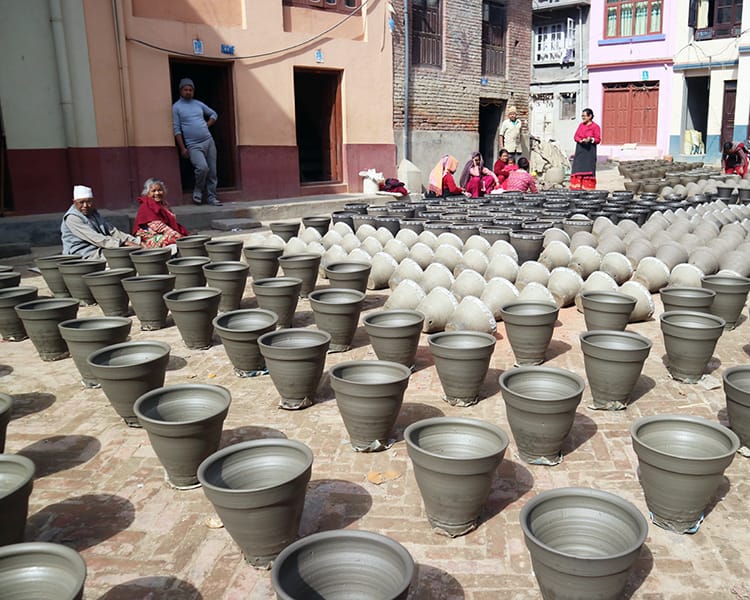 Baking in the Sun
---
The items are all left to dry in the sun which gives this city its special vibe. Down every turn there are flower pots, piggy banks, planters, and anything else you can imagine. Pottery litters the streets in every direction. Around each corner, you'll see another small company drying its work for the day in the gorgeous sunlight.
---
---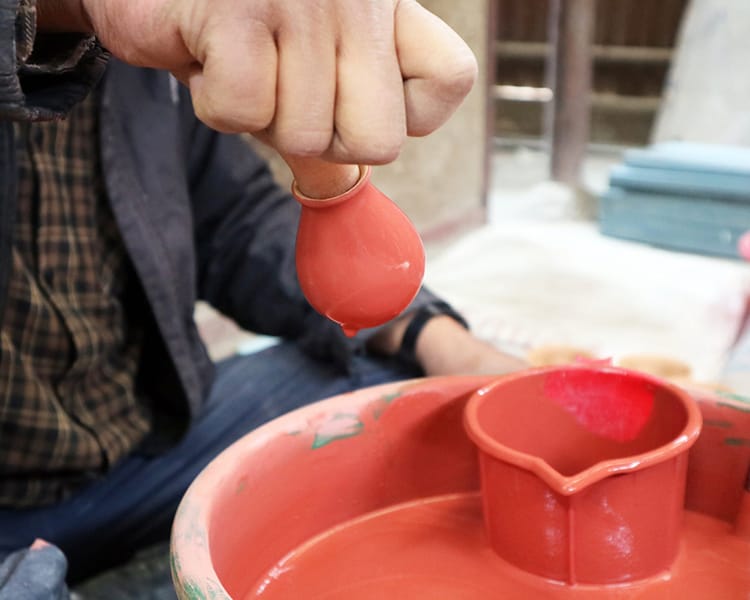 Finishing Touches
---
Last, the items are painted and fired in a kiln to make them last. At the end of the entire process is a finished product which is ready to be sold in the small shop upstairs, or shipped overseas as an export. I plan to go back at the end of my trip to pick up some cute souvenirs!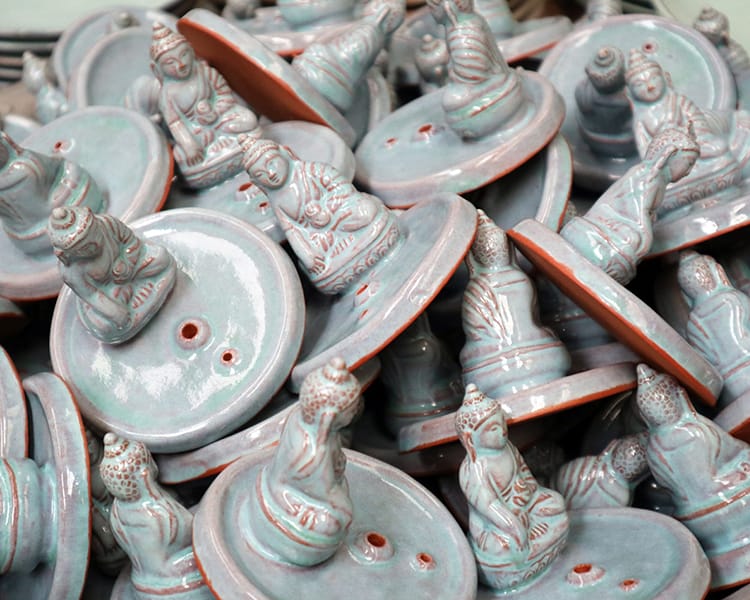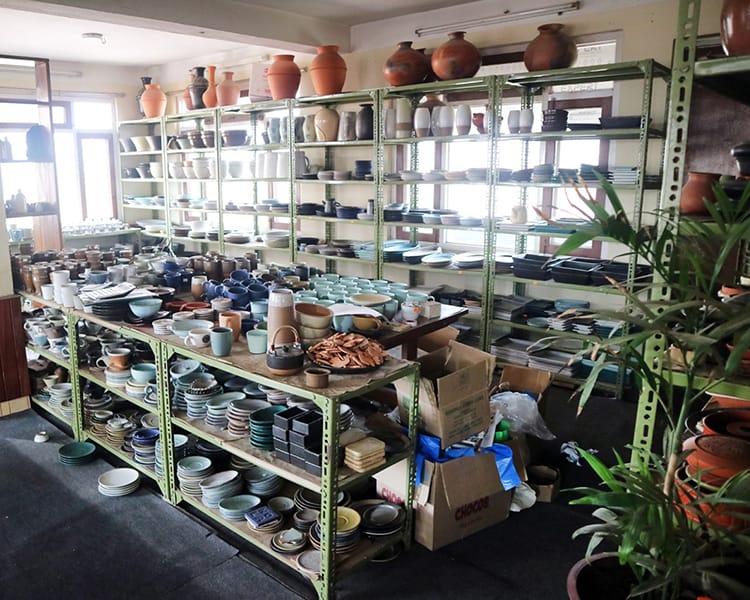 ---
---
Want to Visit?
---
You can go and explore Thimi Ceramics and the city of Thimi for yourself. Thimi Ceramics welcomes visitors Sunday-Friday from 9am to 5pm and Saturdays from 9am-2pm. Feel free to check their website or email/call in advance during festivals to ensure they are open. I had such an incredible time seeing their factory. All you have to do is show up, and you'll be welcomed inside. When you get there, stop at the front desk inside the right of the main entrance. You can meet the owner and ask him some questions before wandering around the factory to see everything for yourself.
If you're interested in pottery making, you can take a pottery class in Kathmandu!
---
You might also like…