Mardi Himal High Camp is one of the major stopping points on the Mardi Himal Trek. Most trekkers spend a night at Mardi High Camp before their early morning push to Base Camp the next day. This little village was built up around tourism and didn't exist twenty years ago. At first, it was a camping ground, but in the last ten years as the Mardi Himal Trek has gained popularity, the village has built up with fourteen tea houses making it a comfortable place to stay.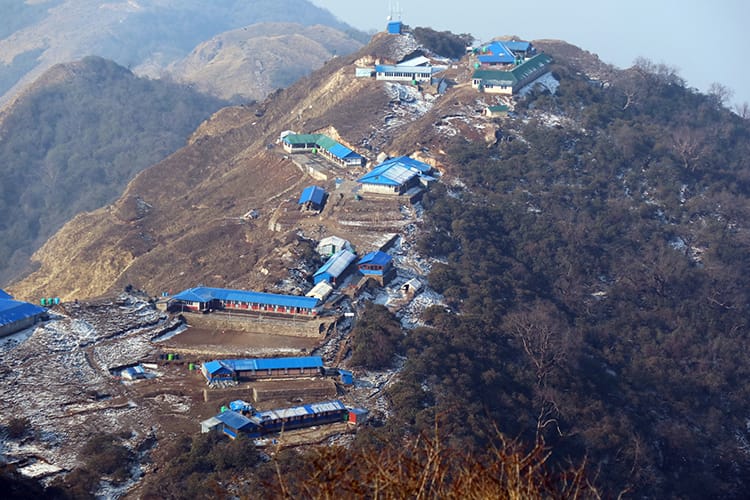 Mardi Himal High Camp Village Overview
---
Major ethnicity:
Major religion:
Buddhism
Language:
Gurung, Nepali, English
Mardi Himal High Camp Altitude:
3,550 m (11,646 ft)
Oxygen Concentration:
66% (compared to 100% at sea level)
Location:
Mardi Himal High Camp is located about 32 km from the city of Pokhara in Nepal. It's located within the Annapurna Conservation Area and is south east of the Annapurna Range with clear views of Annapurna South and Machhapuchhre (Fish Tail).
Best Time of Year to Visit:
Due to the altitude, it's best to visit Mardi Himal High Camp during peak trekking season in Nepal which is March, April, October, or November. I'd recommend going at the end of March or beginning or April as that is when the rhododendron trees are in full bloom. Between Low Camp and High Camp is a rhododendron forest that is beautiful this time of year.
How to get to Mardi High Camp:
Getting to Mardi Himal High Camp requires a one hour jeep ride from Pokhara to Kande. From there, it's a two to three day walk uphill. It took us three days to reach High Camp at a leisurely pace.
What to eat at Mardi High Camp:
On most trekking trails, the best thing to eat is the Nepali dal bhat, and High Camp is no different. This traditional meal comes with rice, lentil soup, spinach, and a potato curry. It's healthy, filling, and easy to digest.
What to see and do:
This village exists solely for the purpose of trekkers on their way to Mardi Himal Base Camp. Prior to the trekking route, this village didn't exist, therefore, the main thing to do is trek. The locals also recommend sitting back, relaxing, and enjoying the gorgeous views!
---
Mardi Himal High Camp Teahouses
---
Number of teahouses:
14
We stayed at:
High Camp Guest House
Price of room:
700 rupees (approximately $7 USD)
Price of vegetable dal bhat:
630 rupees (approximately $6.30 USD)
WiFi:
WiFi is not available here
Electricity:
Electricity is available. It costs 200 rupees to charge a phone (about $2 USD)
Toilet Situation:
There is a squat and western toilet available. It's attached to the main building making it easy to get to at night.
Showers:
If there is enough water, bucket showers cost 500 rupees per bucket of hot water (about $5 USD).
NTC Cell Service:
There is an NTC tower nearby so there is good service. We were even able to video chat!
Ncell Cell Service:
No service
---
Mardi Himal High Camp Photography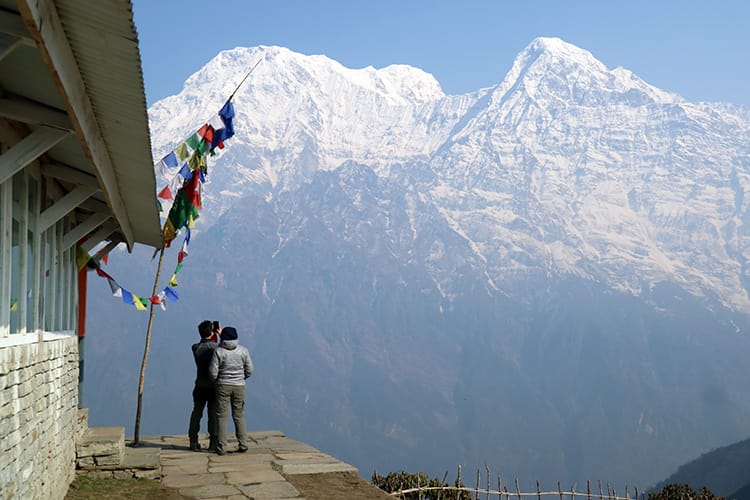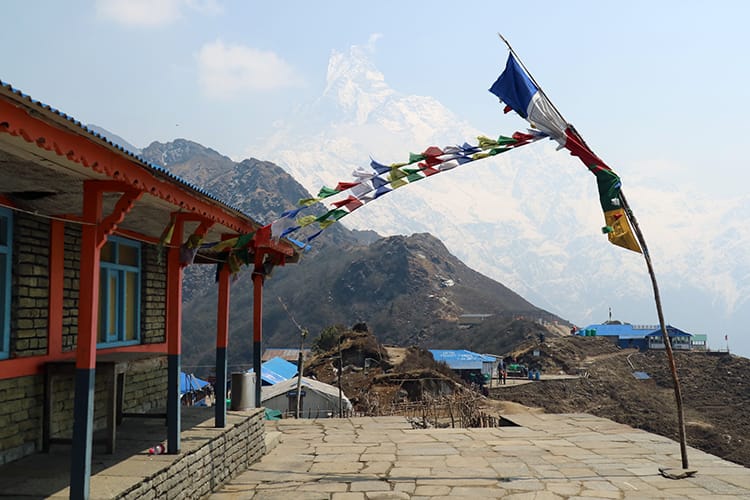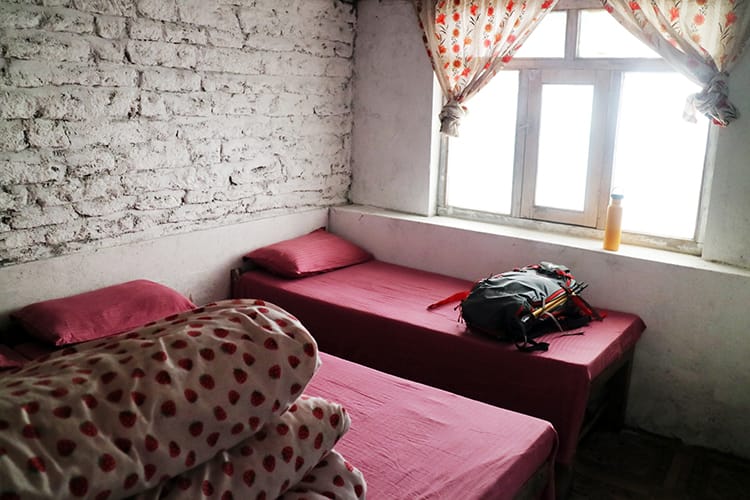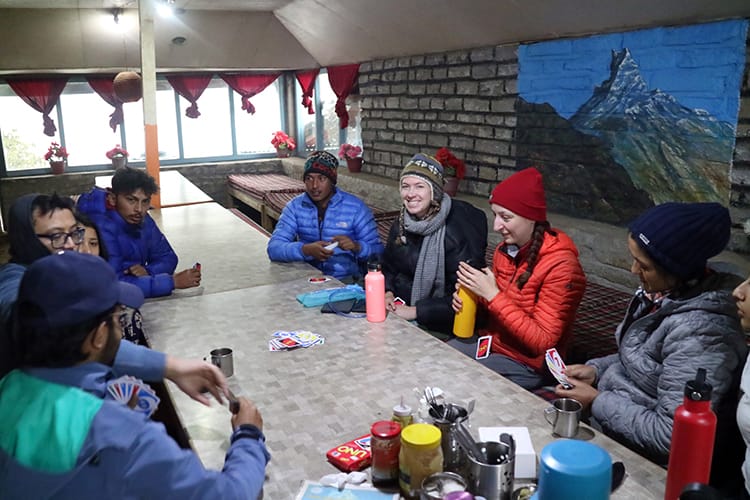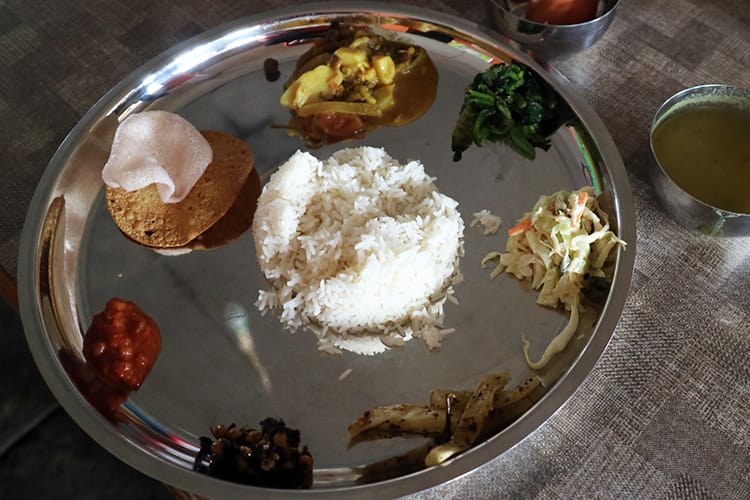 ---
You might also like…