A question I get asked constantly is, "When is the best time to visit Nepal?" Honestly, the question seems simple, but it really matters what you're looking for. Is the weather, seeing local culture, avoiding crowds, or getting a good deal the most important to you? Which part of Nepal will you be visiting, or is there a specific trek you'd like to do during your time? All of these things can be factored in to decide what time of year is best to visit.

The Best Time to Visit Nepal by Season
---
Peak Season in Nepal (Spring & Fall)
Peak season is generally March-May & September-November
This is peak season because it's the best time to go trekking or mountaineering. According to the Nepal Tourism Board, 70% of travelers visiting Nepal say that Trekking is their number one reason for visiting the country. Since most of Nepal's tourism revolves around these two activities, people flock to the country during these months.
Monsoon Season in Nepal (Summer)
Monsoon season is generally from June – August
Most people don't go trekking or visit Nepal in monsoon season because the roads and trails are not safe. Nepal is prone to landslides, mudslides and falling rocks making it difficult to get around the country. Having spent all four seasons in Nepal, I can honestly say that monsoon is my least favorite. It's not all bad though, you can check out my post on the pros and cons of monsoon season for more info.
Winter in Nepal
Winter is from December – February
Most people avoid Nepal in the winter because trekking routes are often closed. At high altitudes, snow is heavy this time of year and it's dangerous to trek or climb. Avalanches are a major risk during the winter along with freezing temperature and white out conditions. On the other hand, low altitude trekking is beautiful as the views of the mountains tend to be very clear. I did the Kathmandu Valley Trek in January, and it was great.
Areas like Lumbini, Chitwan, and Bardia can be too hot in peak season, so going in the winter is nice. It's also the optimal time to do a safari and see the rare Bengal tiger.
Although winter can be super cold in some areas, it's still worth considering for a visit. Plus, very few people visit this time of year, so you'll get a unique experience and lots of discounts.
---
The Best Time to Visit Nepal by Month
---
According to the Nepal Tourism Board, the most popular months to visit are October and March which see upwards of 100,000 tourists. The slowest and least popular months are June and July which receive half as many tourists as October and March.
In order to keep this post short and sweet, I've gone ahead and created a blog post for each month of the year. These posts contain information on weather, trekking conditions, things to do, safety, wildlife spotting, and festivals!
---
The Best Time To Trek in Nepal
---
It's best to trek in Nepal between March and May or between September and November.
In the winter (December-February), it's very cold in the mountains. There's a greater chance of freezing temperatures and heavy snowfall. This can cause problems that include avalanches as well as difficult to follow trekking trails.
In monsoon season (June-August), it rains for a few hours almost every day. While the temperature is warm, you'll have a sky full of clouds. This means you might miss out on views of the Himalayas. It's also a dangerous time to trek because of landslides. Landslides and rock fall are also common on roads. While you will probably be okay traveling by bus or car, you may experience major delays. My friends ended up on a 24-hour bus ride which was only supposed to take 8 hours because the road washed out.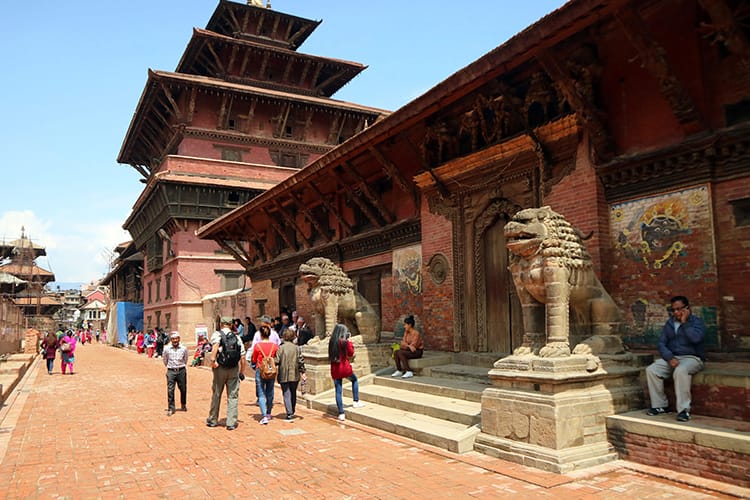 The Best Time to Visit Nepal & Avoid Crowds
---
I like traveling during monsoon season because it's easy to avoid crowds. I did the Annapurna Circuit just before monsoon started in the last two weeks of May and the first week of June. The trail was empty. It was so empty that there were nights when we were the only tourists in a village. It was fun because the 20 or so other people trekking at the same time as us formed a crew. We'd keep meeting up after a few days and everyone knew each other. During peak season you may share the trail with 1,000 other trekkers.
You can also avoid the crowds in winter. Most trekking trails are closed during these months but low altitude trekking is beautiful this time of year. It's also a great time to explore the warmer areas of Nepal like the Terai. I prefer winter over monsoon simply because there is more to do. You can go on a wildlife safari in one of the national parks. You can do low altitude trekking around the Kathmandu Valley. The skies are clear with perfect views. The only down side is that it can be extremely cold and high altitude trekking is limited.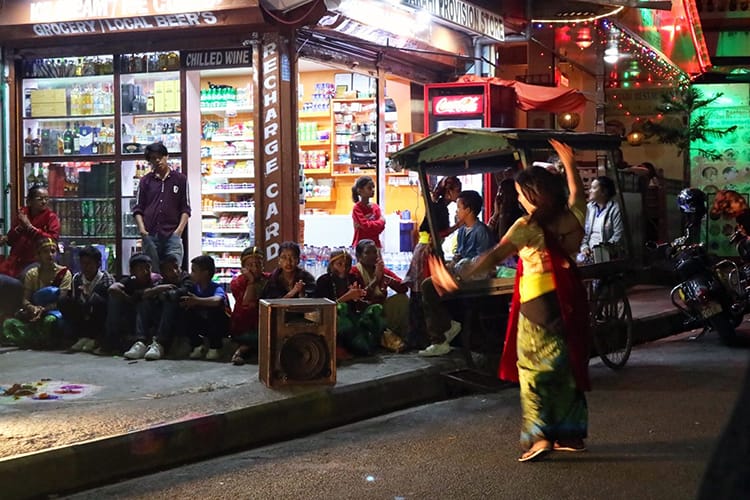 The Best Time to Visit Nepal & Experience the Culture
---
If culture is what you're after, then it's best to go in October or November which is festival season in Nepal. You can celebrate Dashain and Tihar during that period. Nepal uses a different calendar than we do, so it's hard to say the exact date since it changes every year. It's best to look up the dates for the specific year you are planning to go.
Dashain is a festival that lasts 15 days. In Nepal, there are many ethnicities and castes, therefore the festival represents different things and is celebrated different ways throughout the country. The main theme is to spend time with friends and family. Throughout the festival you can see celebrations at Durbar Square along with animal sacrifices.
Tihar is my personal favorite festival because it's easier for tourists to get involved. It's the "festival of light" which lasts about a week. Each day represents a different thing. You can feed rice to crows who are viewed as messengers or worship a dog who is seen as a guardian. You can even put flowers around the neck of a cow, the Hindu god and worship Laxmi, the goddess of wealth. It's especially beautiful because of all the lights and dancing in the streets at night.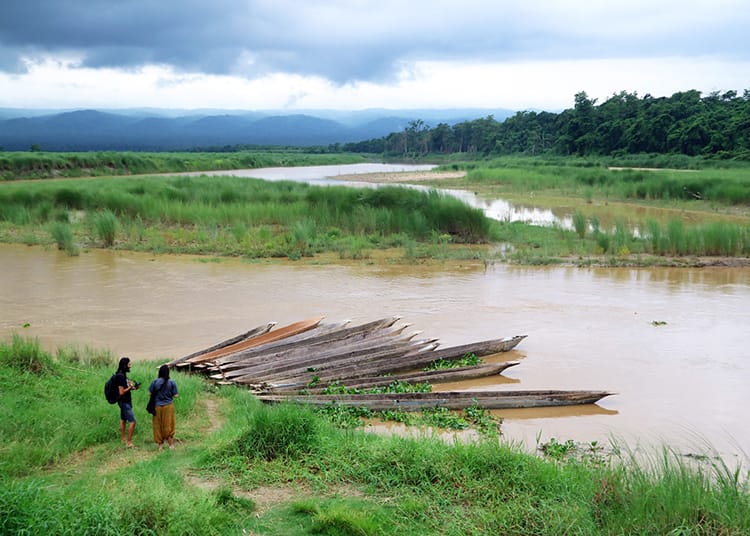 The Best Time of Year to Visit Nepal on a Budget
---
Traveling during off season is a great way to save some money. Most places have an off-season price which can be half off the peak season price. This is amazing for someone who wants to save some money especially on big ticket items like paragliding. On the other hand, you might save more money by trekking during peak season. While it might cost more for rooms, the trekking trails are so crowded that you might not need a guide. During off season, it's a little foolish not to have a guide unless you have previous high altitude trekking experience. If you're unsure about whether or not you need a guide, you can read this post on choosing a guide or going solo.
---
The Best Time to See Tigers in Nepal
---
While the best time of year to visit Kathmandu, Pokhara, or the mountains is during peak season, it may not be the best time of year to see all of Nepal. For instance, those who want to visit the national parks have a wider window. Nepal is famous for being one of the few locations you can see Bengal tigers in the wild. It's advised to visit Bardia National Park or Chitwan National Park from September to December. During monsoon season, it's nearly impossible to spot a wild tiger since they rarely come to the watering hole.
What is your priority when visiting Nepal? If you don't see the answer to your question, leave it in the comments.
---
You might also like…