Most of the villages along the Mardi Himal Trek developed strictly for tourism. Mardi Himal Low Camp is no different. Expeditions started as early as the 1960's and camping was available around 2000. In 2010, the Mardi Himal trek was formed, and since then, tea houses have been created to meet the needs of tourists. This little village offers epic views of the Himalaya on a clear day, and many people stop here twice during their treks, once on the way up, and once on the way down.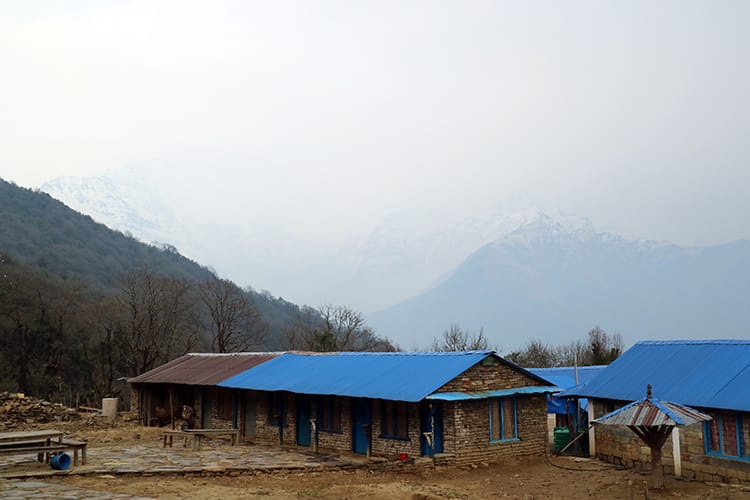 Mardi Himal Low Camp Village Overview
---
Major ethnicity:
Gurung, Boone and Chhetri
Major religion:
Buddhism and Hinduism
Language:
Nepali, English, Gurung, and more
Mardi Himal Low Camp Altitude:
2,970 m (9,744 ft)
Oxygen Concentration:
71% (compared to 100% at sea level)
Location:
Mardi Himal Low Camp is located about 30km northwest of the city of Pokhara. It's within the Annapurna Conservation Area and just south of the Annapurna Range.
Best Time of Year to Visit:
Mardi Himal Low Camp is located at almost 3,000 m which means that it gets cold during the winter. It's also very difficult to get to during monsoon season. Therefore, it's best to visit during the peak trekking seasons of March, April, October, or November. These months are the best time to visit Nepal.
How to get to Mardi Himal Low Camp:
Low Camp can be reached two ways. You can drive to Kande (about 1 hour from Pokhara). From there, it's a one to two day walk depending on your speed. You can also drive to Sidhing which takes two to three hours in a four wheel drive jeep and is a bit dangerous. From there, it's a steep uphill walk for one day.
What to eat:
When I asked the tea shop owner his specialty, he said dal bhat. He did make an awesome dal bhat, however, he also made us Tibetan bread with a potato curry that was topped with fresh onion and cilantro. It was so good that I had it for dinner and breakfast. It was the best thing I ate on the entire Mardi Himal trek.
What to see and do:
Low Camp is a stop on the Mardi Himal Trek. People only come here to go trekking. Therefore, the best things to do in the area are look at mountains, watch the sunrise, and go trekking to Mardi Himal Base Camp!
Pro Tip:
You'll come back down to Low Camp on your way down from Mardi Himal Base Camp, therefore, you can leave some stuff behind at the teahouse. Don't take anything you won't need up to High Camp that way you can lighten your load for a few days.
Be Mindful:
This area does not have easy access to water and often has water shortages. In order to get water, someone must walk downhill and carry it back up on their back. It's best if you can avoid any unnecessary use of water like bucket showers.
---
Mardi Himal Low Camp Teahouses
---
Number of teahouses:
9
We stayed at:
Hotel Laligurans & Restaurant
Price of room:
600 rupees (approximately $6 USD)
Price of vegetable dal bhat:
580 rupees (approximately $5.80 USD)
WiFi:
WiFi is not available here.
Electricity:
Electricity is available for charging phones, however, when we were there, it was not working.
Toilet Situation:
There is a squat and western toilet available. It's attached to the main building making it easy to get to at night.
Showers:
If there is enough water, bucket showers cost 200 rupees per bucket of hot water (about $2 USD).
NTC Cell Service:
There is NTC service, but it's slow.
Ncell Cell Service:
There is little Ncell service, and it's extremely slow.
---
Mardi Himal Low Camp Photography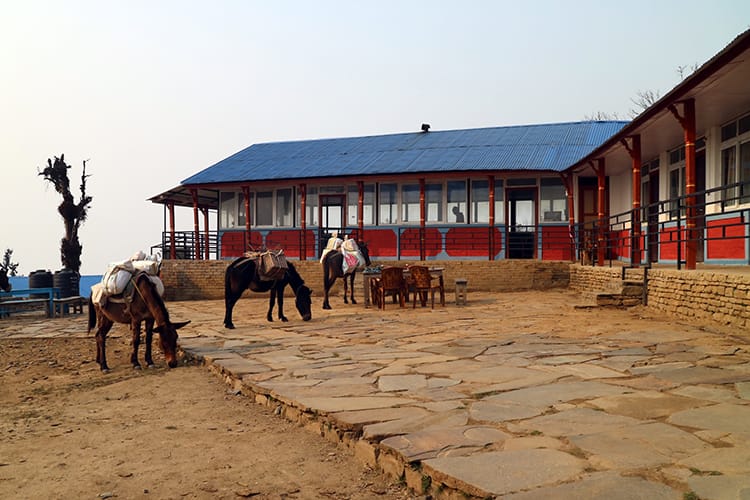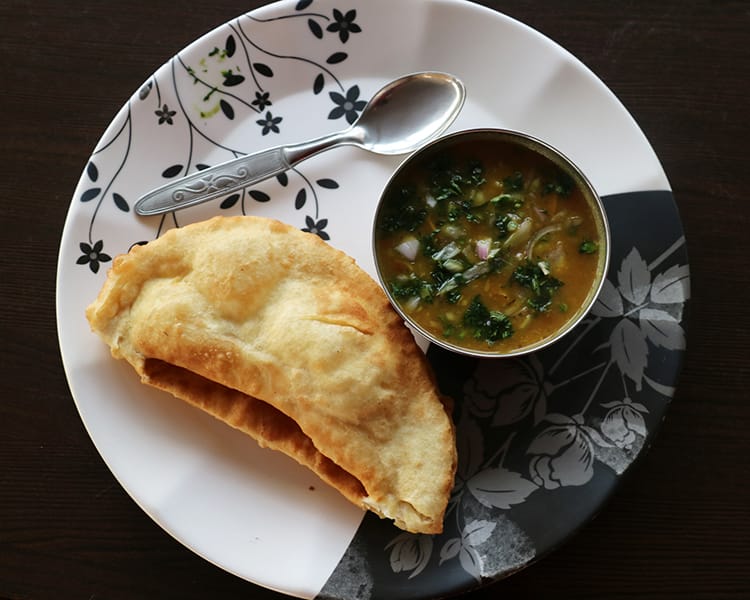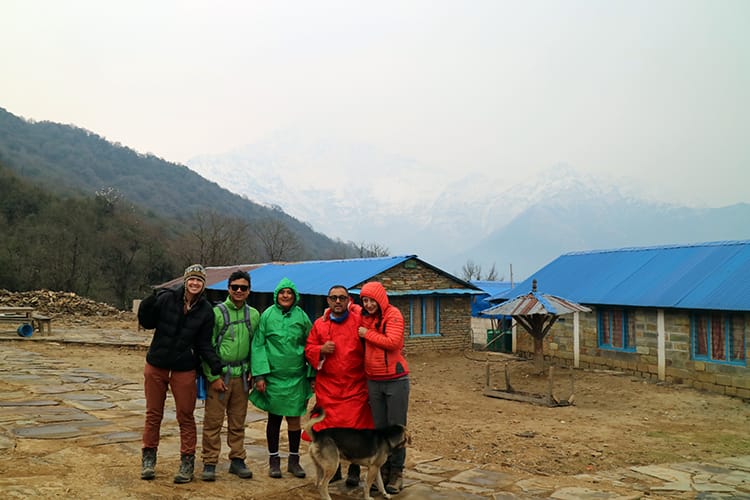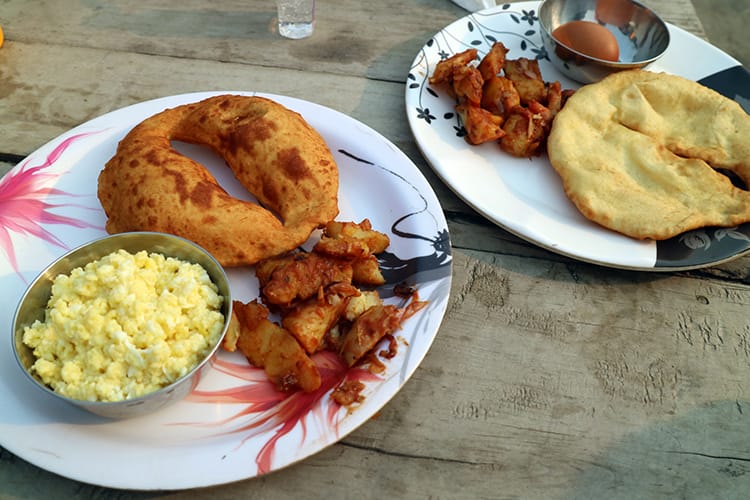 ---
You might also like…