Monsoon season in Nepal always seems to get a bad reputation. I guess the fact that it's called "monsoon season" isn't super helpful. For some reason, most people associate monsoon season with a constant downpour that lasts several months. But that's just not true. You might get an occasional day or two of rain, but usually it only rains for an hour or two and then clears up. Of course this isn't always ideal, especially if you want to be outside, but monsoon season in Nepal has its perks as well.
---
When is Monsoon Season in Nepal?
---
Monsoon typically starts at the end of May or beginning of June. It ends around the middle to end of September.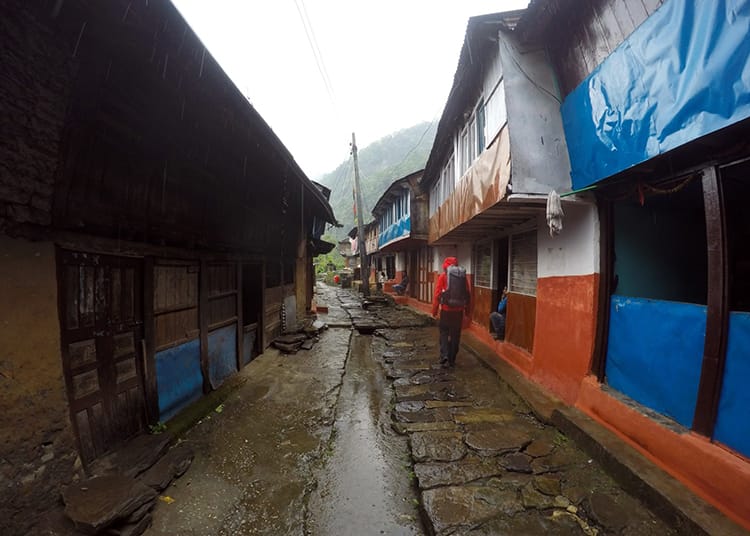 Cons of Monsoon Season in Nepal
---
The Rain
Let's start with the obvious. It rains in monsoon season. Rarely does it rain for days straight, but it does happen occasionally. If you have a limited time frame to visit, it can be devastating to get rained out, especially in a country where most of the tourist attractions require being outside. Most of the time, it only rains for about an hour. It's a pretty heavy downpour, but then the skies clear up!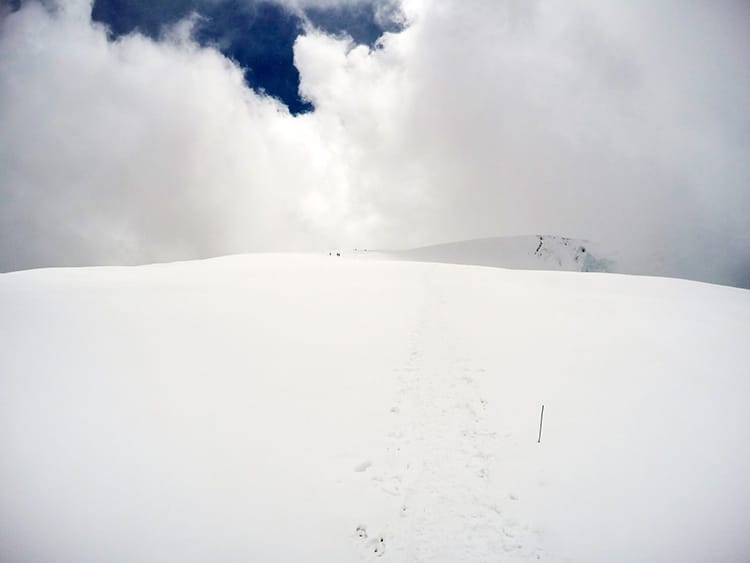 Limited Views
Most people come to Nepal for the mountains. The problem with monsoon season is that a lot of days, it's too cloudy to see them. Of course, if you're trekking for 15 days, you'll likely get good views a few times. But, it's not the same as peak season when every day is gorgeous. No one wants to trek for days without a reward.
Mosquitos
Warm weather and rain combined will inevitably cause the hatching of tons of mosquitos, especially in areas like Chitwan and Lumbini. It will get to the point where you don't even want to be outside, and you won't stop itching for days. This is particularly true after a really heavy rainfall.
The Heat
Monsoon is during the summer in Nepal which means it's pretty warm. Kathmandu usually stays in the 80-90 degree range, but places in the Terai like Lumbini can go over 100 degrees easily! It's pretty easy to avoid those places, but if they were on your list to go to, it's too hot to enjoy it.
Less Animal Sightings
If you're heading to Nepal to see wild animals, monsoon is the worst time of year to go. Trust me, I did a jeep safari in Chitwan National Park and all we saw was a cat, dog, chicken, deer, and one wild boar. The best way to see wild animals is to go to a river and wait for them to get a drink. If there's water everywhere, then they don't need to go to the river. So it's much harder to track them.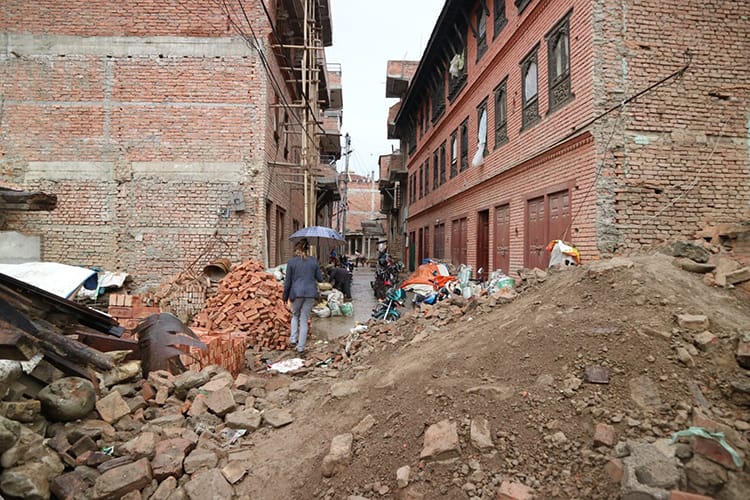 Landslides
Landslides and mudslides are a major problem in Nepal. You definitely don't want to get caught trekking in one, but it also causes problems for people who aren't in the mountains. My friends took a bus from Pokhara to Lumbini (a 6-7 hour ride) and it took them 25 hours to arrive because of landslides on the road.
Harder to Meet People
If you're a really social person, then monsoon season can be a little tough. Thamel, the touristy part of Kathmandu, is packed with tourists during peak season. During off season, there are so few tourists that it can be hard to connect with people and make friends easily. Even in a dorm room you might find yourself alone for a week. This was really hard for me as a solo traveler. I wanted to meet people to go see things with, but I went weeks without even seeing another tourist.
Leeches
If you're planning to go trekking, one of the major downfalls of monsoon season in Nepal is the leech infested jungles. We walked to Poon Hill and Khopra Danda in mid September and had to sprint through the jungle without stopping for four hours because we were covered in small leeches. There are some ways to help avoid leech bites. Using Bugs Off bug spray, which can be purchased in Nepal, helps. A good ten sprays on each ankle prevents them from grabbing onto your feet. Hand sanitizer spray kills them almost immediately. And, spraying yourself with some salt water helps. Still, it's unpleasant to be walking for hours without stopping or sitting in between. Not to mention, having to do a full body leech check every time you arrive at a teahouse.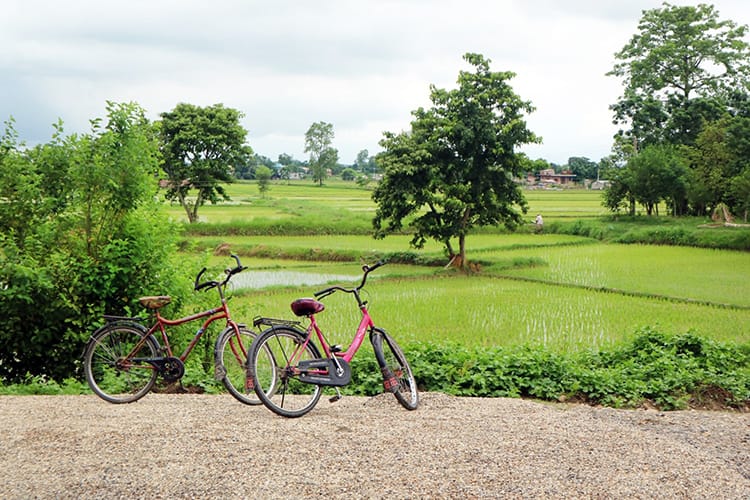 Pros of Monsoon Season in Nepal
---
The Greenery
You know those pictures online that are insanely green and beautiful? Those are usually taken during monsoon season. The amount of greenery after a heavy rain is incredible. I don't even have to edit my photos. You can take bike rides through lush green trees or walk through rice fields that have been freshly planted. There's something magical about all of the plants growing anew.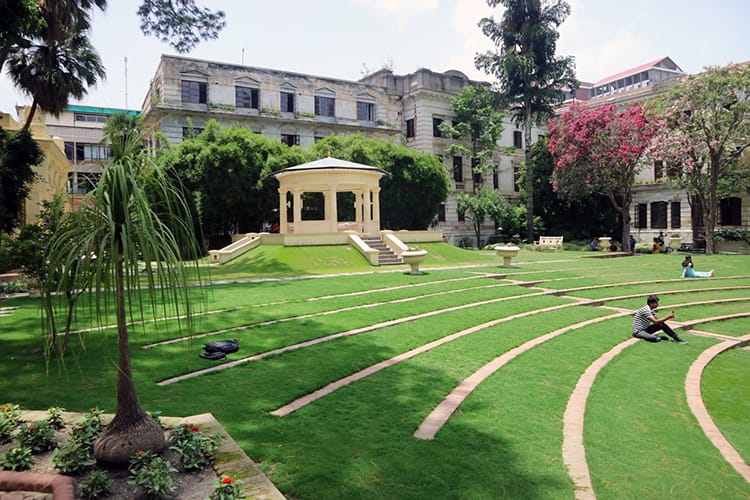 No Crowds
This probably goes without saying, but there are no crowds during monsoon season. If you do go trekking, you'll find that even on the busiest trails you feel alone. The cities aren't packed with tourists, and you get more time to interact with the locals. Restaurants feel more spacious, and less people are in a rush. This is my favorite part of monsoon season. Seeing tourist attractions without feeling like you're walking in a line with hundreds of other people is the best.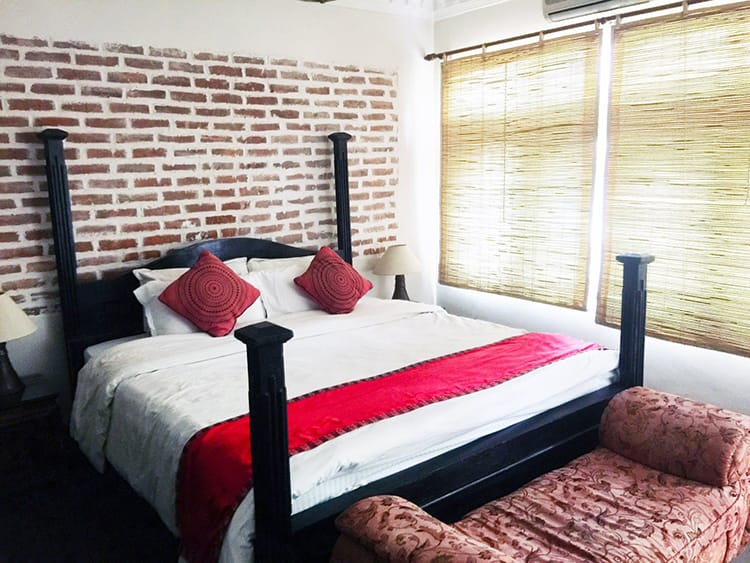 Discounts
Since so few people visit during monsoon season, places give an incentive to choose them over some place else. Sometimes you can get half off a hotel or tour. If you are on a budget, this can be huge. It's so hard to do expensive things, so monsoon season is my time to splurge. I can stay in a fancy hotel for the same price as a regular hotel. Or I can get my own room instead of a dorm.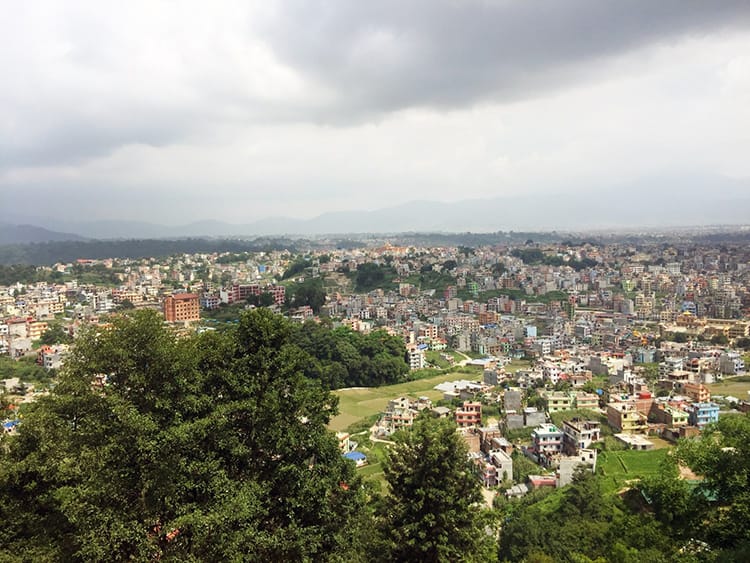 Less Dust
Cities and roads in Nepal are known for their dust. Luckily, during monsoon season, the dust gets a little less crazy with all the rain. Most of the year, you'll see locals throwing buckets of water in front of their homes and businesses to keep the dust at bay. The other great thing about less dust is being able to see the views in Kathmandu. The city is huge and surrounded by beautiful hills like Shivapuri National Park. If you take a day trip after a good rain, all the dust and smog settles, and you can see the beautiful brightly colored city from afar.
Booking Last Minute
During peak season, it's smart to book a few things ahead of time. During off season, you can show up and book the day of and get a good deal. I love not planning or having a schedule, so this is really ideal. I can change my plans every day based on how I feel in the moment without any pressure to commit to something in advance.
Which do you prefer? Monsoon season or peak season?
---
You might also like…