We did not plan to stay in Pittam Deurali as our original itinerary said to spend the night in Pothana. I'm happy we walked further because the next day was long and we were able to save ourselves an extra hour of w
alking. Pittam Deurali has been a village for over 30 years and grew in popularity as the Annapurna Base Camp Trek formed. Later, when Mardi Himal started, it became more popular as a lunch stop. The teahouses in the area are some of the most modern we saw, with attached bathrooms being an added bonus!
Pittam Deurali Village Overview
---
Major ethnicity:
Major religion:
Buddhism
Language:
Nepali, Gurung, English
Altitude:
2,100 m (6,889)
Oxygen Concentration:
79% (compared to 100% at sea level)
Location:
Pittam Deurali is a tiny village located in the Annapurna Conservation Area along the original Annapurna Base Camp route and the new Mardi Himal route. It's about 27 km from the city of Pokhara in Nepal. It's located south of the famous Annapurna Range.
Best Time of Year to Visit:
Pittam Deurali is low in altitude so it's okay to visit it year round, however, some of the roads or paths may be dangerous during monsoon season which lasts from June to August. If you are doing a longer trek like Mardi Himal, then the best time of year is March, April, October and November.
How to get to Pittam Deurali:
To get to Pittam Deurali, you'll need to take a one hour car ride to Kande. From there it's a 2 – 2.5 hour walk. The walk starts up a steep staircase headed to Australian Base Camp. After that, it's an easy gradual incline the rest of the way. You can also take a jeep here which will take about 2 hours. A chunk of the ride will be on an uneven road made of dusty dirt.
What to eat:
As recommended along most trekking trails, dal bhat is the specialty of the region. This dish usually consists of rice, lentil soup, achar, spinach and a potato curry.
What to see and do:
The village is famous for its views of the Himalayas, therefore it's a place to rest, relax, and enjoy the views. There is also a small temple nearby which is visited by locals. Other than that, the main attraction is trekking.
---
Pittam Deurali Teahouses
---
Number of teahouses:
2
We stayed at:
Nice View Lodge
Price of room:
1000 rupees with an attached bath (approximately $10 USD) or 500 rupees with a shared bathroom.
Price of vegetable dal bhat:
500 rupees (approximately $5 USD)
WiFi:
There is WiFi available here.
Electricity:
There are outlets in the room which can be used to charge electronics. There is no extra fee to use them.
Toilet Situation:
The attached bathrooms have western toilets and were recently updated. The shared bathroom has both a western toilet and a squat toilet available for use.
Showers:
Showers are free of charge if you have the attached bath in your room. Those using a shared bathroom will need to pay 100 rupees for a shower (about $1 USD).
NTC Cell Service:
3G and sometimes 4G cell service.
Ncell Cell Service:
3G cell service available.
---
Pittam Deurali Photography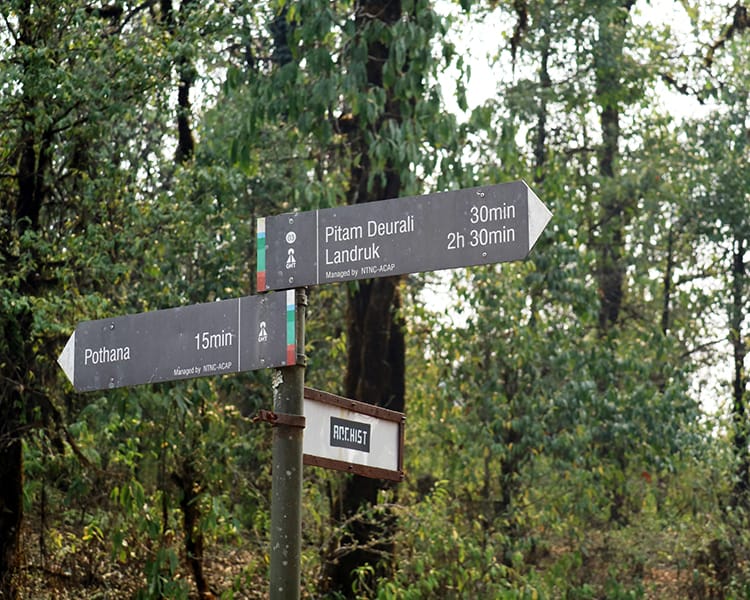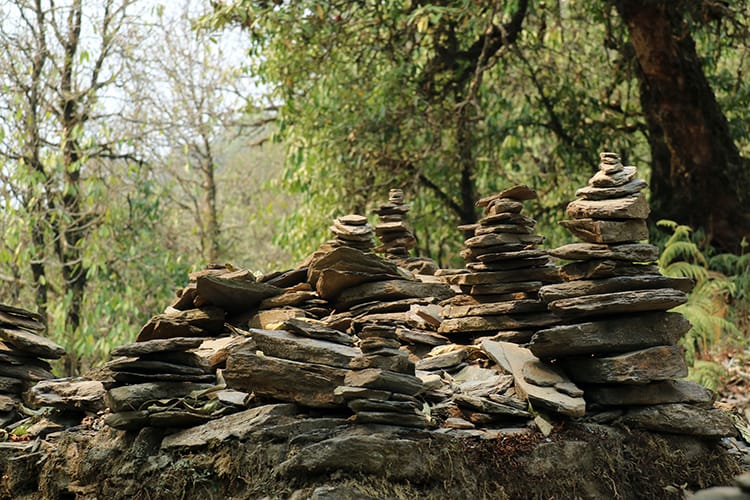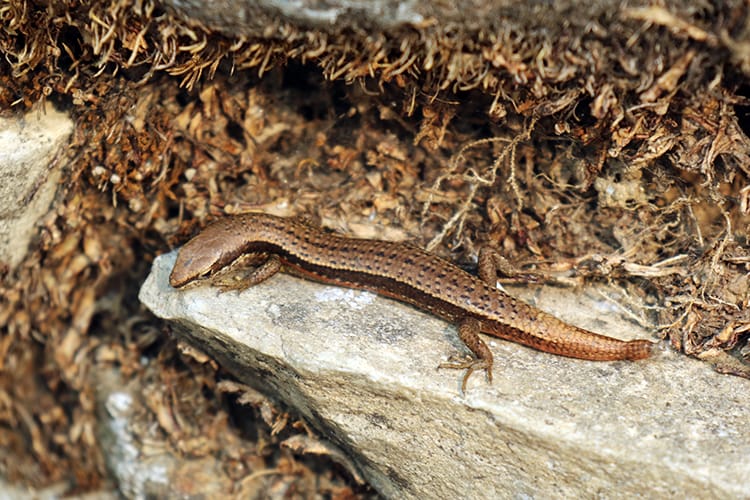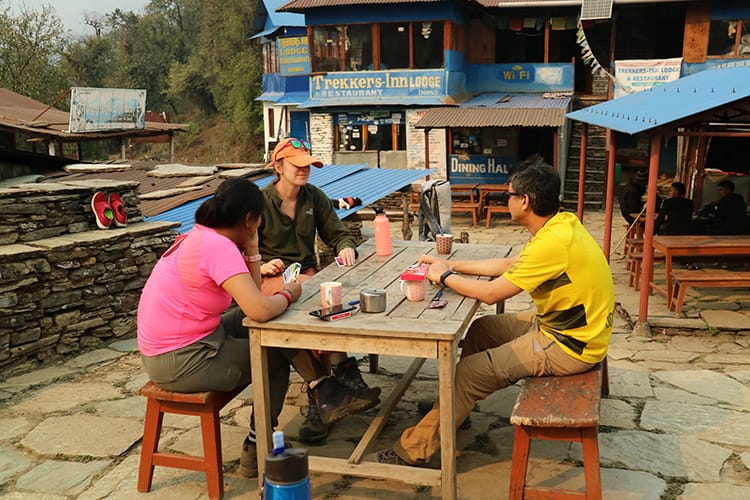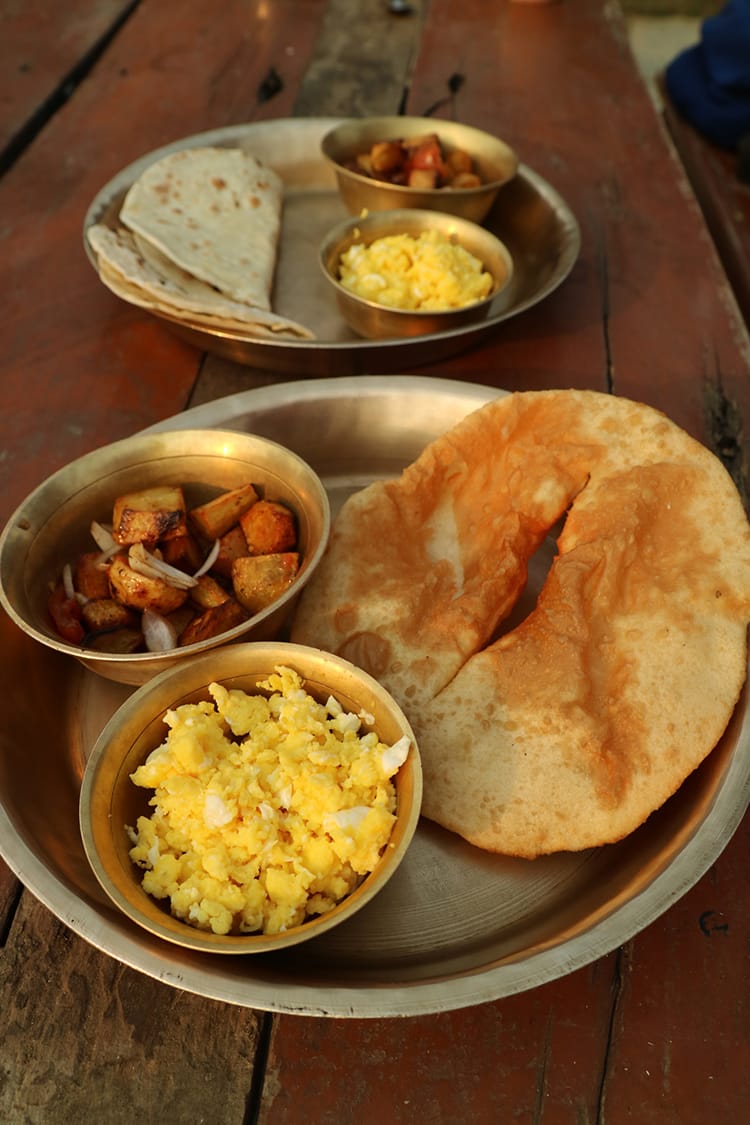 ---
You might also like…