It amazes me how important being a good tourist has become to me over the last year. When I started planning my year long trip to Southeast Asia, I didn't consider half of the things I think about now. My biggest concerns were where I could take the prettiest Instagram pictures, seeing the biggest tourist attractions, and what kind of swimsuit I could get away with wearing in each country. Obviously, my priorities were a little out of whack.
Now, when I look into visiting a country, I read about the history, culture, how to get off the beaten path, and options for responsible tourism. Respecting a place and giving something back is so important, and it really does add to the experience. Without further adieu, here are my 12 tips on how to be a better tourist…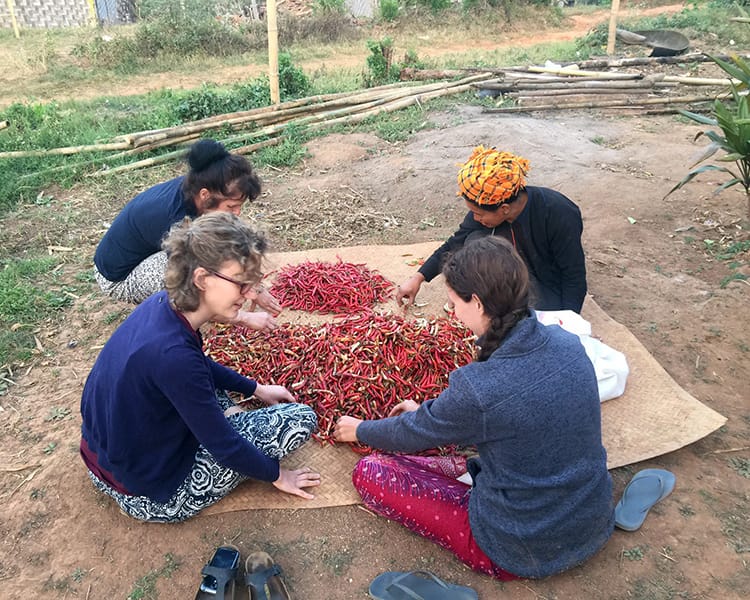 Get Off the Beaten Path
If there's only one thing I could recommend, it'd be getting off the beaten path. It's amazing what happens when you journey just a little further than everyone else and your comfort zone. In Myanmar, I asked everyone what their favorite part of their trip was, and they all mentioned a trek from Kalaw to Inle Lake. The trek was three days of hiking through remote villages.
I'll never forget staying in one woman's home. She was sorting through chili peppers that she had picked in the fields earlier that day. She didn't speak english, and I only knew a few Burmese words. After working silently next to each other for an hour she turned to me, pointed and said, "beautiful." I smiled, pointed to her and repeated the single word. We both laughed sitting there on the floor surrounded by chilis. It's one of my favorite moments from this year.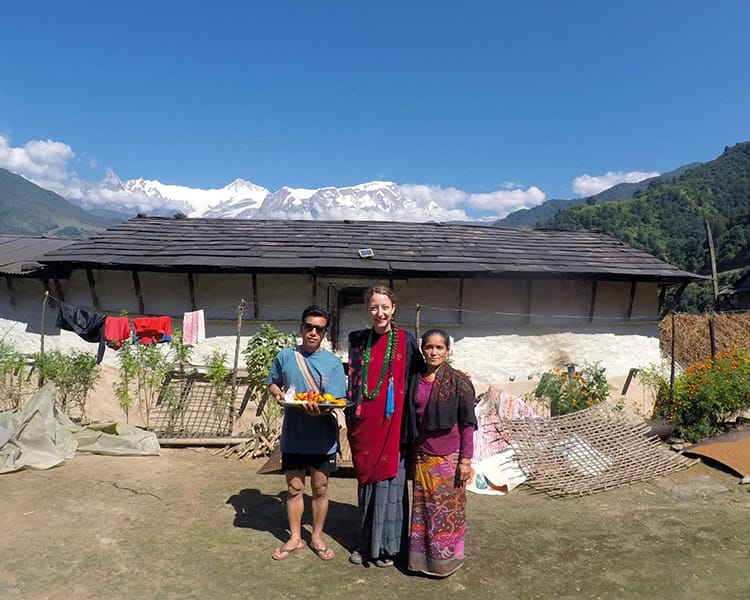 Spend Time with Locals
---
I'm honored to have been welcomed into so many people's homes over the last year. I've been trying to learn Nepali, but I haven't gotten past the basics yet. While I was in Tangting Village, I got the opportunity to dress in traditional Gurung clothing. Gurung's are indigenous people in Nepal who are known for being in the mountains much like Sherpas. One woman worked to dress me up like a life size barbie, but shockingly (if you're looking at the photo) all her clothes were too tiny. We both giggled as I tried to squeeze into her shirts which were "sano" (small).
But mingling with locals doesn't mean you have to get off the beaten path. I had an equally great time hanging out in a local bar in Pokhara where I became friends with a group of guys that hung out there regularly. As they say in Nepal, "A friend of a friend is family," and I definitely felt like it. I went paragliding with one guy while another showed me some great local spots that I never would have known to check out without his guidance.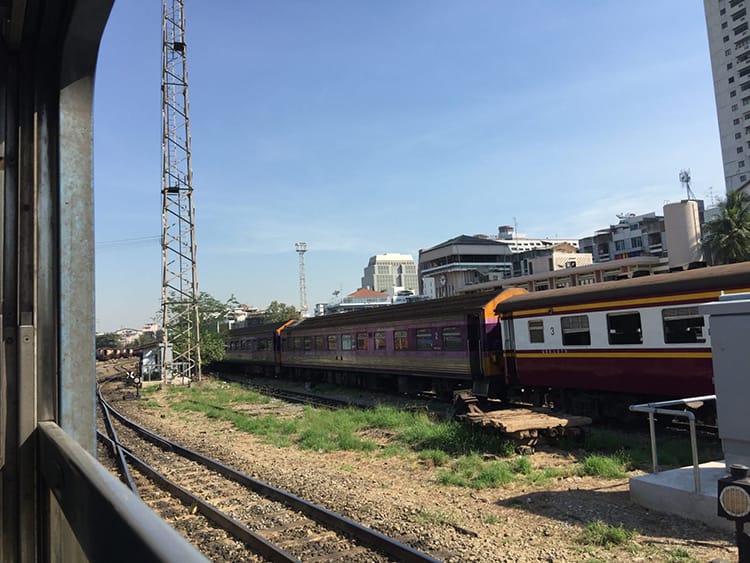 Take Public Transportation
---
Taking public transportation in second and third world countries can be a trip. I decided to take the Northern Train in Thailand, and it was incredible! It started with a bit of confusion since some cars have assigned seating and others don't. The best part is definitely the array of food that passes by in the third class seats. People hop on the train selling all sorts of handmade treats. The best fried chicken I've ever had in my life was on this train. I feel like I got a real sense of the culture on this train since there were very few tourists in third class.
On my second ride, a local man was harassing me to stand up so he could take my seat. He was even going as far as to push my bag off my lap. A little old woman next to me stood up for me and yelled at the man. The police came over and asked him to leave. Everyone on board smiled at me and tried to convey that it would be ok even though they didn't speak English. I was so grateful for the woman next to me and told her thank you in Thai. She ended up buying food and sharing it with me. We even hugged goodbye when we reached my stop.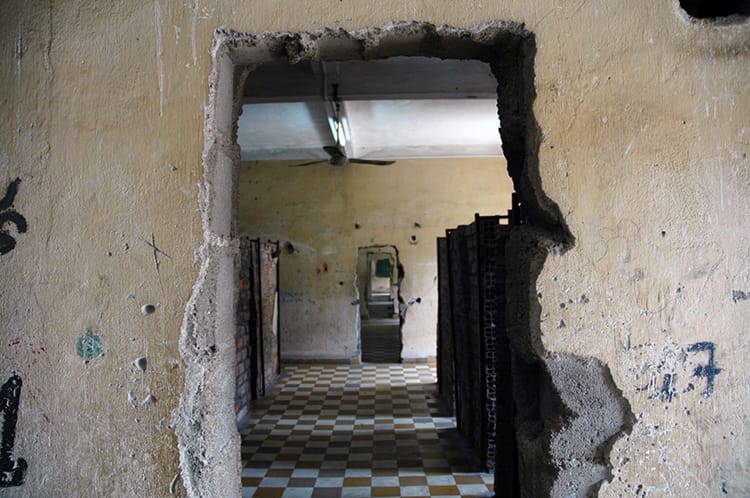 Understand the History
Understanding a countries past is so important. I was shocked at the number of people I met in Cambodia who didn't know who Pol Pot was. To be fair, I didn't know that much about him until I began planning my trip. I read First They Killed My Father before going to Cambodia. The book is a real life account which depicts life under the Khmer Rouge and the genocide of a quarter of the population in a few short years.
Even though I read the book, it was important to me to visit The Killing Fields in person. It was one of the most emotionally draining experiences in all of my travels. Just standing in a place with such a horrifying history broke my heart. Understanding a culture on a deeper level is so important, and it gave me a little insight into what the people in the country have struggled through.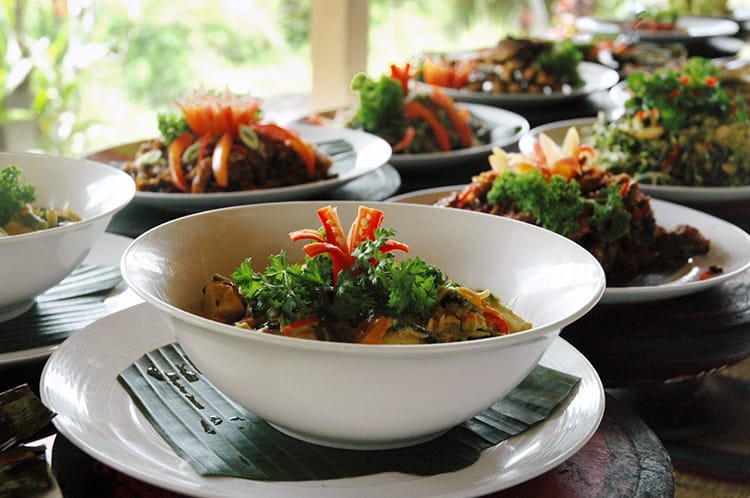 Eat the Local Cuisine
---
If there's one thing that is true in every country I've visited, it's this. Locals are proud of their cuisine and want to share their traditions with you. I've had dal baht in Nepal, pho in Vietnam, nasi goreng in Indonesia, fish amok in Cambodia, pad thai in Thailand, masala tea in India, and tea leaf salad in Myanmar. Trying new foods has shown me how diverse my taste is. I have yet to try something I don't like. Oh wait, I can honestly say I don't like tarantula. I must have mentally blocked that out for a second.
If eating food isn't enough, try making it. I've been lucky enough to take cooking classes in seven countries this year. I've already made Indian food for my family back home, and it came out great. I can't wait to make them all the other cuisines I've learned. I feel like I got to take a bit of the culture home with me, which is probably the coolest souvenir I've ever had.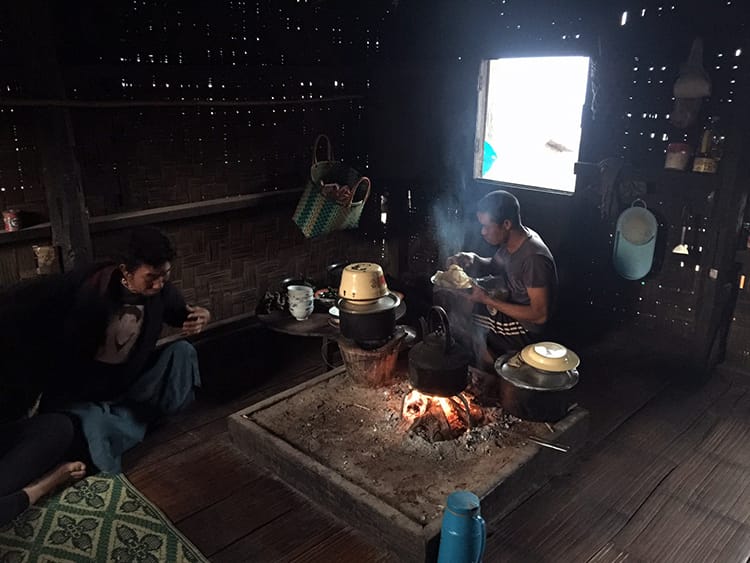 Learn the Language
I'm not saying you need to learn an entire language whenever you visit a place, but knowing how to say hello, thank you, and delicious will go a long way. In Thailand, whenever I greeted someone in Thai, their face lit up. In Nepal when I asked if someone was good, they were absolutely shocked. Saying "delicious" after being served a meal is also a huge crowd pleaser. Not only did speaking the language bring a smile to peoples faces, it also came in very handy with negotiating in local markets. Most of all though, it helped me connect to local people by showing them that I respect their culture.
Join in the Local Festivities
---
There's no better way to experience a place than to join in the festivities. I had the honor of experiencing Tihar in Nepal. It's a Hindu festival that lasts several days and celebrates the animals that humans are closest to. It was amazing to be a part of it all. Watching everyone dance in the streets, the brights lights, and the smiling people gave me insight into the culture and religion.
Go to Holi in India, the festival of lights in Thailand, or Christmas in New York City. There's something to celebrate everywhere you go. Now, I check into holidays and festivals before planning my schedule, that way I can be in town for some of the best celebrations.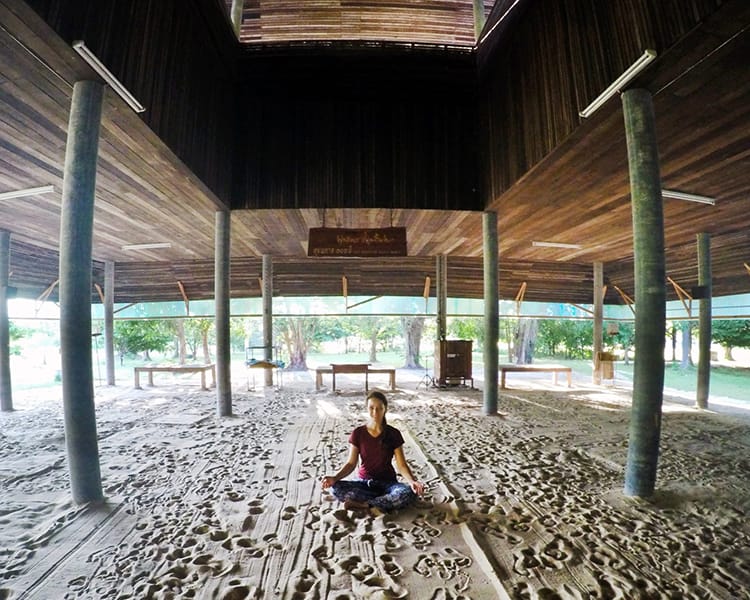 Learn About the Religion and Customs
---
Learning about other religions and customs can be a daunting task. There's so much to learn. I started out by reading books. I knew Buddhism was popular in Southeast Asia, so I started there. After reading a bit about it, I felt more comfortable asking questions in Thailand. I went to so many temples, and watched as people worshipped. I Googled questions when there was a language barrier, and when I was able, I asked locals. I even asked monks questions when they had the time.
Eventually, I felt confident enough to sign up for a 10 day silent retreat with Buddhist monks. I learned how to meditate and how to live in very basic accommodations. I let go of vanity and ego, and for 10 days I got to see what it means to be a Buddhist.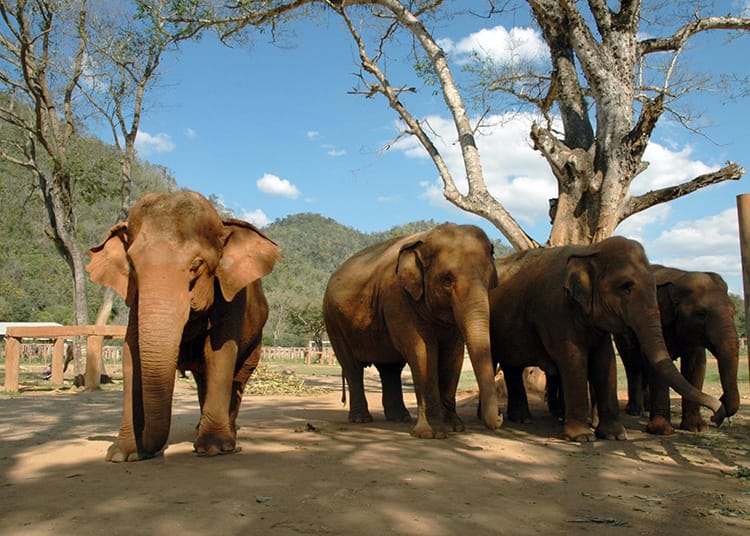 Participate in Responsible Tourism
---
I didn't really know what responsible or social tourism was when I first started traveling. Originally, I wanted to ride an elephant in Thailand. It was on my bucket list. After doing a little research, I realized it's terrible for the elephant, so I looked into other options. I ended up visiting an elephant sanctuary which lets you walk with and bathe elephants. They're free to roam around, and they are rescued from the tourist or logging industry where they were previously mistreated.
In Cambodia, I came across another type of responsible tourism. Phnom Penh is notorious for the sex industry. Woman are often forced to be sex workers in order to provide for their families. While on a self guided walking tour with two friends, we discovered a restaurant and shop that rehabilitates ex sex workers by giving them jobs, medical treatment, and counseling. Buying souvenirs and lunch there made an impact by supporting women who might otherwise continue to suffer.
---
Go Green
---
Going green doesn't mean you have to turn into a hippie overnight. Lessening the effect you have on the environment can be done with tiny steps. On my Everest trek, I was encouraged to use water purification tablets instead of buying water bottles. I honestly did it because it was a lot cheaper, but it was great knowing that I was lessening the amount of plastic being used in an area where trash disposal is extremely difficult.
In several countries, I embraced what is lovingly called the "bum gun." The bum gun is a small hose near the toilet that sprays water to clean you instead of using toilet paper. It's actually a lot cleaner and wastes less paper.
Saving the environment doesn't just have to be about plastic and paper. In Asia, I found it extremely easy to choose organic and vegetarian options while traveling. Although committing fully to being a vegetarian is difficult for me, I know I've cut down the amount of meat I eat by at least 60%. I also find it easier to support local food vendors who grow organic produce when traveling.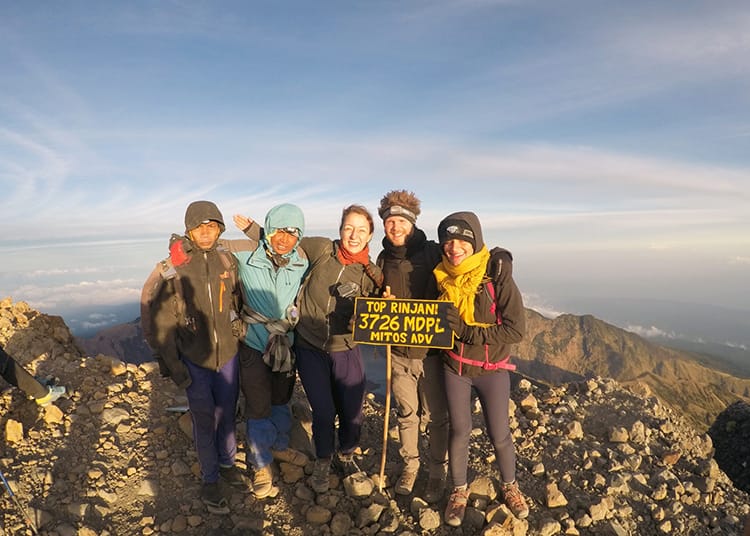 Shop Local
---
Shopping local can mean a few different things. Choosing a family owned restaurant over a chain, buying from a local street vendor instead of a box store, booking a homestay instead of a hotel, or choosing a local tour company over a major brand are all ways to go local. Shopping local not only helps the economy, it also adds to your experience.
Why buy a mass produced post card when you can send a handmade one instead? Why book with a tour company that uses foreigners when a local guide will show you their village and make you authentic cuisine? I used to think Western companies ensured quality and reliability, but all of my favorite moments and things have come from local tour companies and shops.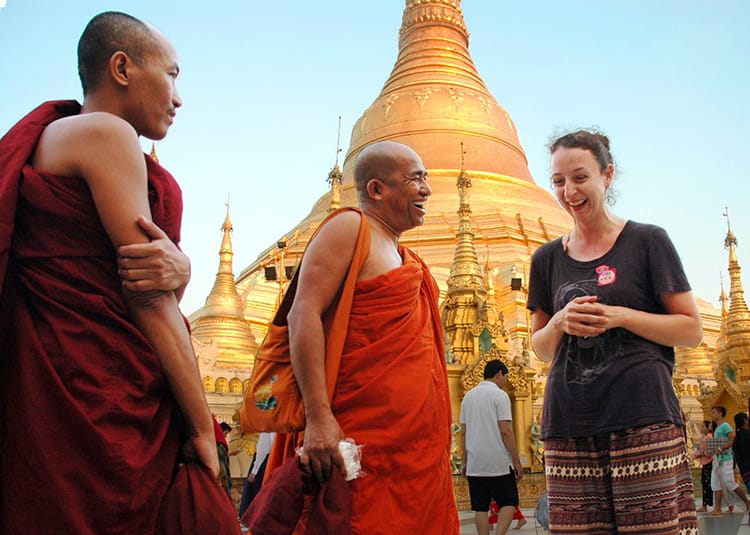 Leave a Place Nicer Than You Found It
---
The best way to be a better tourist is simple. Leave a place nicer than you found it. I was asked by a monk to teach English to students and was thrilled when I showed up the next day and got bombarded with questions. In Thailand, I went on a trek where I was given an orange strip of fabric to tie around a tree. If a tree is marked with an orange sash, it cannot be cut down. On a trek in Indonesia, our group brought an extra garbage bag which was to be filled before descending to keep the volcano clean.
Whether you're volunteering long term or just picking up some trash on the side of the road, making a place better is the most rewarding part of traveling. Those of us who are fortunate enough to see other places shouldn't take them for granted. Although we may be visiting for a short time, that place is someone's home. We should always be thankful for being invited into someone else's backyard and pride ourselves on preserving it the best we can.
What makes you a better tourist? Share in the comments!
---
You might also like…