Nepal has quickly become one of my favorite countries I've ever been to. Whether it's the jaw dropping views or the hospitality of the locals, this country has tons of reasons to visit. Before I came, it was one of the countries I did the least research on. Below are travel tips for Nepal including everything you need to know before arriving and when you're there.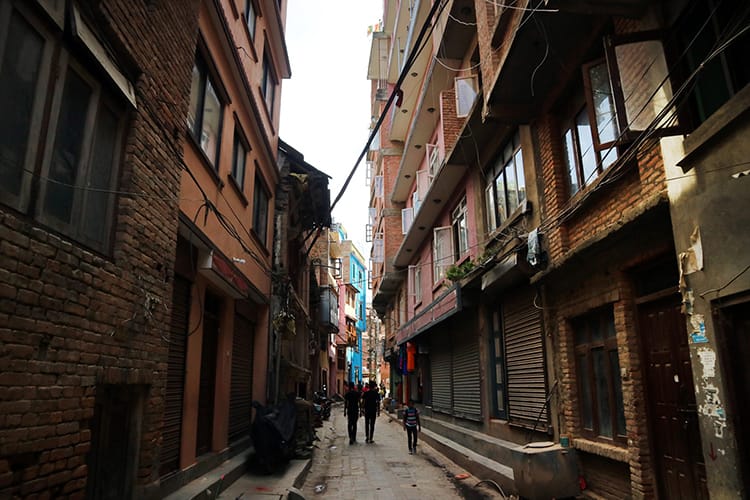 Before you go…
---
Travel Document Requirements
Suggested Vaccinations
Hep A
Hep B
Tetanus
Influenza
Pneumococcal
Tuberculosis
Chicken Pox
Rabies
Measles, Mumps, Rubella
Polio
Japanese Encephalitis
Typhoid
Malaria (prescription pills)
Check out this post for more information about vaccines.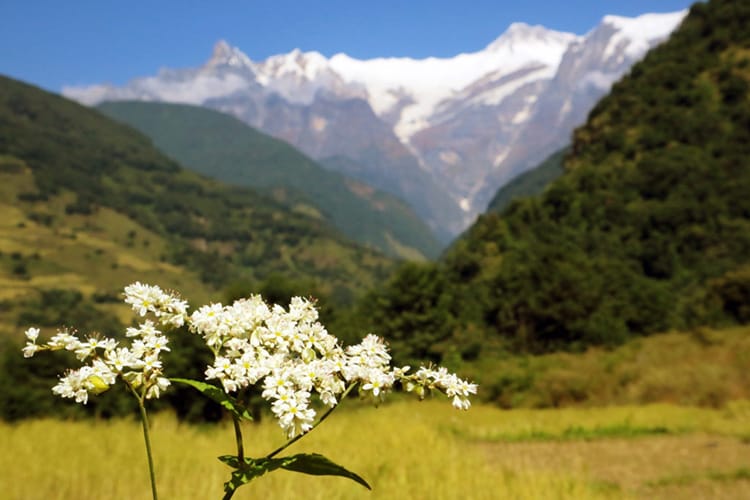 Weather
---
Natural disasters including major earthquakes, landslides, monsoons and flooding are a risk.

Customs and Culture
---
Religion
Hindu is the major religion while Buddhism is second.
Language
Nepali is the official language. Indigenous people (often found in small villages and in the mountains) have their own languages, but usually speak Nepali as well. In major areas, there is barely a language barrier. Most people in Kathmandu and Pokhara speak fluent English.
Currency
Check out my post on Exchanging Money & ATMs for more info.
Tipping
Tipping is customary in the tourist industry and at some restaurants in Nepal. 10% is the general rule, however you can read my tipping guide for more info.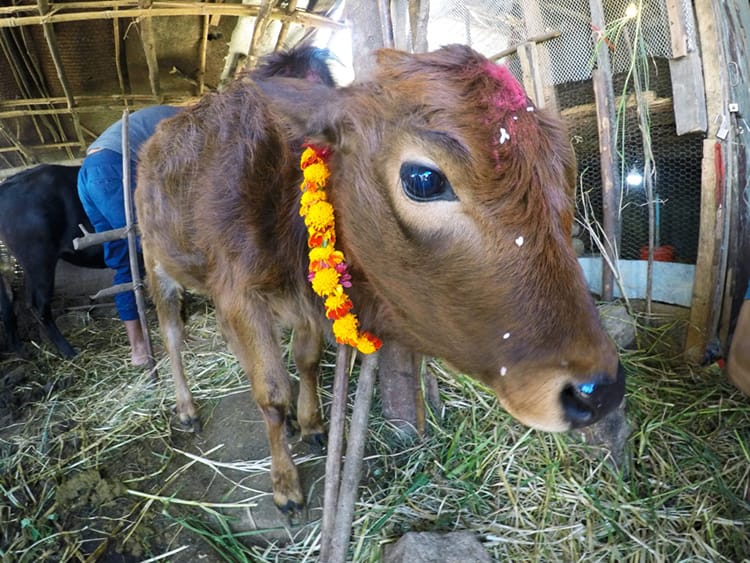 Popular Festivals
Nepal is famous for having a festival or holiday almost every other day. With 125 different ethnic groups, there are almost 100 celebrations a year. Some of the ones I've been lucky enough to experience are Dashain, Tihar, Losar, and Holi.
Clothing
Older men tend to be more traditional but younger men dress in western style clothing. Older women still wear traditional dress, but younger women can be seen wearing jeans and t-shirts. Still, women visiting should cover their shoulders and legs (especially if you are going to small towns or villages). Showing your belly is acceptable so crop tops are not a problem. Woman should not show cleavage. Be respectful when entering temples by covering up. You should remove your shoes when entering a house or temple.
Etiquette
There are so many small things I've learned about the etiquette in Nepal that I created a separate post detailing it all. Check out my Nepal Customs & Etiquette Guide.
---
Staying Safe
---
Health
Healthcare – Medical care is limited and does not meet Western standards. If you come down with a serious illness you will likely be evacuated to another country nearby. That being said, I spent three days in a hospital in Pokhara when I had pneumonia. Although it was nothing like a western hospital, the staff were kind and took good care of me. It was also very affordable. My entire stay including all medicine, x-rays, and doctors cost $200.
Food & Water – Hygiene and sanitation are not as common when handling food and drinks. Only drink bottled water, and be careful when eating uncooked food. I've heard of a lot of people having stomach problems, however I was fine and ate almost everything. Once your stomach adapts you shouldn't have any issues. I was told by a doctor in the region that 80% of travelers will get travelers diarrhea in Nepal, so be sure to have a good antibiotic with you.
Emergency Phone Numbers (like 911)
Police – 100
Traffic Control – 103
Transportation
Driving – Vehicles drive on the left side of the road. Roads are in rough shape especially in areas that suffered from past earthquakes.
Buses – You should not travel on the roofs of buses as electrical wires often hang down low. Buses are a cheap way to get from city to city. Just make sure to bring snacks and entertainment with you as most bus rides will take twice as long as advertised.
Taxis – Negotiating with taxi's can be a pain, make sure to negotiate prior to getting in.
Pedestrian – Sidewalks are nonexistent in some areas, so be careful when walking in the street. In tourist areas, drivers will usually move around you or honk if you are in the way.
Air – Recently there have been a number of fatal plane crashes. You may want to look into flight insurance as well as airlines with a good reputation.
Katmandu Airport – Usually I find airports to be very helpful, but flying into Katmandu was a little different. Upon arrival, none of the ATMs worked or took foreign debit cards. There was only one money exchange, and they wouldn't accept Indonesian Rupiah. Several other backpackers had the same problem. I was lucky I had some USD on me to exchange and was able to get a cab for all four of us who were left moneyless at the arrivals gate. We did manage to get our cab driver to stop at an ATM on route, but we were all in a bit of a panic upon arrival. Make sure to have a major currency with you when you arrive here.
Common Scams
ATM skimming – it's best to exchange money at banks or hotels.
Passports and cash should be kept in hotel safety deposit boxes. Carry a copy of your passport to avoid theft.
Pick-pocketing and bag snatching are common.
Beware of drugs being placed in your food and drink.
Tampering with taxi meters is common.
Taxis will try to charge you a lot more than the ride should cost. Know what the real price is before negotiating and walk away if they won't accept it. Generally, they will end up taking you for the right price if you are smart about it.
I recommend getting a VPN while traveling. This helps protect your personal information if you are using your phone or computer in coffee shops, hotels, and other public networks. After having my credit card number stolen two times on the road (likely from booking hotels, flights, etc online), I ended up getting ExpressVPN which came highly recommended. It's affordable ($8-$12 a month depending on the plan) and it's easy to use.
Overall I found Nepal to be extremely safe and never once felt in danger. It's one of the safest countries I've been to in Asia. With the exception of taxis trying to rip me off, I never got scammed.
Here is my in depth post on Safety in Nepal
Activities
Trekking – Altitude is a risk when trekking in Nepal. Walking slowly, drinking lots of water, and knowing symptoms of altitude sickness helps with acclimatization.
Swimming – Drowning while swimming is a risk in Nepal due to flash floods and monsoons.
Volunteering – Check with the Nepali Central Child Welfare Board before volunteering with an orphanage. Many orphanages in the area misuse children to make a profit and attract donations.
---
Other things to consider
---
BANDHS – This is a common form of political agitation which can cause schools and businesses to close down. It can also stop traffic. They are much less common now then they were 10 years ago.
Rabies – Stray dogs and monkeys may be infected with rabies. It is best to avoid contact with them.
Cell Phone Service – I used Ncell and found the service to be good even in areas where I thought I wouldn't have any service. I even managed to make phone calls on parts of my Everest trek. Read my post on SIM Cards for more info.
Women – Be careful when talking to men. Women in Nepal tend to lower their eyes. Looking a man directly in the eyes can be misconstrued as flirting. I realized this after several strangers hit on me.
Related books – Little Princes by Connor Grennan, Annapurna Circuit by Andrew Stevenson, Arresting God in Kathmandu by Samrat Upadhyay, and Into Thin Air by Jon Krakauer.
---
Embassies and Consulates
---
U.S. Embassy Kathmandu
Maharajgunj, Kathmandu, Nepal
Tele: +(977) (1) 423-4500
Fax: +(977) (1) 400-7281
Email: [email protected]
---
You might also like…