While I would highly recommend spending more than one week in Nepal, some people only have a short time frame to explore this beautiful country. Creating a 7 day itinerary in Nepal isn't that easy if you don't know the area. I participate in a lot of Facebook groups related to travel in Nepal, and so many people ask what they should do in a week. Some of them have already completed a two-week trek and have a week left over. Some only have a week in the entire country. I decided I wanted to come up with a series of 7 day itineraries for Nepal to meet the different interests of different people, and this one is meant for those who want to see the culture and history up close.
Note: I've made my itineraries start and end by the only international airport in the country. However, if you'd like recommendations from another starting point, just leave a comment, and I'll give you some suggestions.
Cultural & Historical 7 Day Itinerary in Nepal
---
If you want to learn about the culture and history in Nepal, there's no better place than the Kathmandu Valley. While most people think Kathmandu is just the city center, it's actually a very large and visually diverse area. Most of the major temples, World Heritage Sites, and famous architecture can be found just a few hours from the airport! Crazy right?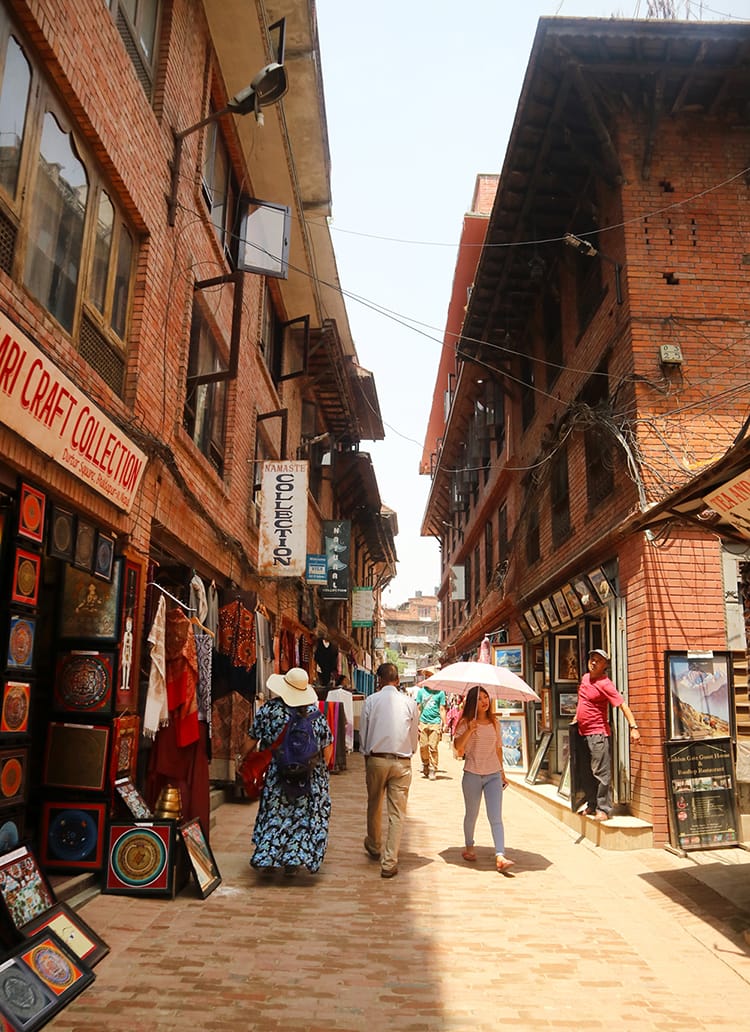 Day 1 – Arrive in Bhaktapur
---
For some reason, everyone goes straight to Kathmandu when they arrive. The airport is located between three major cities, so going to Kathmandu is not the only option. Bhaktapur is referred to as the "cultural capital" of Nepal, making it the perfect place to start your journey. Walk around the famous Durbar Square and enjoy the museums and architecture. Check out the links to my other blogs below for a full list of things to see and do in this historic city.
How to get there: There are local buses that go from the airport to Bhaktapur, but I'd recommend getting a taxi when you arrive. Navigating the buses in Kathmandu can take a lot of time and patience. It's also not super easy to do it with luggage.
Things to do in Bhaktapur: City Guide
Budget Hotel in Bhaktapur: Nyatapola Guest House ($12 USD per couple)
Comfort Hotel in Bhaktapur: Peacock Guest House ($50 USD per couple)
Luxury Hotel in Bhaktapur: Hotel Heritage ($186 USD per couple)
Remember: Durbar Square has a 1500 rupee ($15 USD) entry fee which is good for a week.
Day 2 – Explore Bhaktapur
---
Bhaktapur is famous for quite a few things. It's the perfect place to take a wood carving class, a pottery making class, or a cooking class. You can also try the famous King Curd yogurt which is made from local buffalo milk and Newari food which is famous in the area. The city is often referred to as an "open museum," so you don't have to search very hard to find beauty and culture here.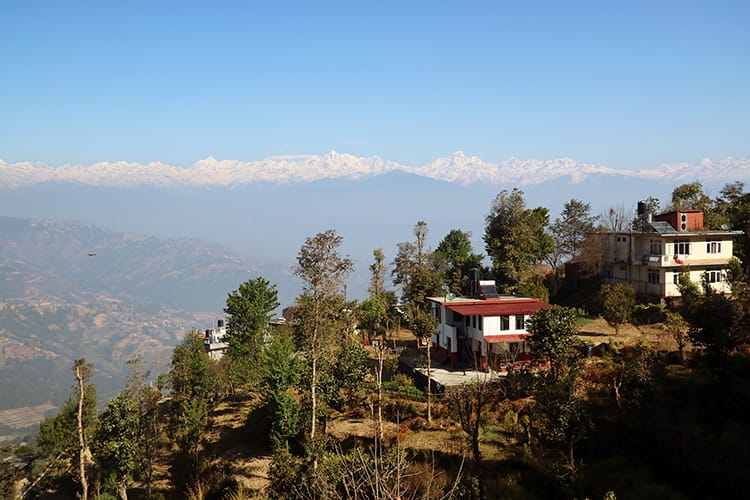 Day 3 – Travel to Dhulikhel
---
Recently, the village of Nagarkot has gained some fame as the most beautiful place to see the Himalayas. I disagree. I couldn't wait to leave Nagarkot, however, Dhulikhel is located nearby, and has an even better view. You can see the Himalaya mountains from most of the hotels which is amazing. There's also a historical city where you can see a proper Newari village turned city. You can check out my city guide below for more history on Dhulikhel.
How to get there: You can either take the local bus or hire a private driver. If it's in your budget, I'd recommend a private driver. Your trip will be much more comfortable and a little smoother. Roads in Nepal are not great, and having your own driver for the week will allow you to enjoy the trip without having to spend time navigating transportation.
Budget Hotel in Dhulikhel: Tashidelek Guest Lodge & House($16 USD per couple)
Comfort Hotel in Dhulikhel: Gaia Holiday Home($45 USD per couple) *This is one of my favorite hotels in Nepal
Luxury Hotel in Dhulikhel: Dwarika's Resort ($485 per couple)
Remember: To wake up for the sunrise over the Himalaya, and ask the hotel if they have a picture which shows you what peaks you are looking at.
---
Day 4 – Explore Dhulikhel
---
Dhulikhel really is one of my favorite cities. It's a good idea to stay two days just in case there's cloudy weather one day. That gives you the chance to see two sunrises. There's a lot to do in this city, and I recommend taking a walk up the 1,000 steps to the Golden Buddha, Kali Temple, and picnic area. You can also spend some time getting lost in the old city and seeing some traditional Newari architecture.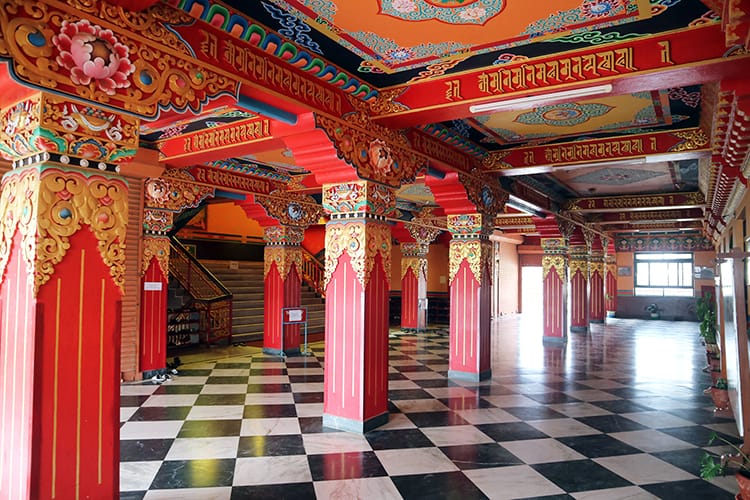 Day 5 – Hike to Namo Buddha
---
Just a short car ride, or a lovely 3 hour hike away is Namo Buddha Monastery. It's the perfect place to learn about Buddhism. Namo Buddha is actually a school for novice monks, and it has an interesting back story which you can read about in my temple guide below. You can sit in on the monks chanting and visit numerous temples. It also has incredible views on a clear day.
How to get there: You can hike to Namo Buddha by following the direction in the hiking route guide (linked above). You can also take a local bus or hire a taxi to take you here. I'd recommend the short hike which follows the road and is easy to navigate. Be sure to leave early so that you have plenty of time to explore the monastery.
Dhulikhel to Namo Buddha Hiking Route
Budget accommodation: Namo Buddha Old Guesthouse ($14 USD per person)
Comfort accommodation: Namo Buddha New Guesthouse ($30 USD per person)
Luxury accommodation: NamoBuddha Resort ($113 USD per couple)
Remember: There's a 100 rupee ($1) entrance fee. It's important to bring modest clothing and to take off your shoes before entering any temples. Many areas do not allow photography.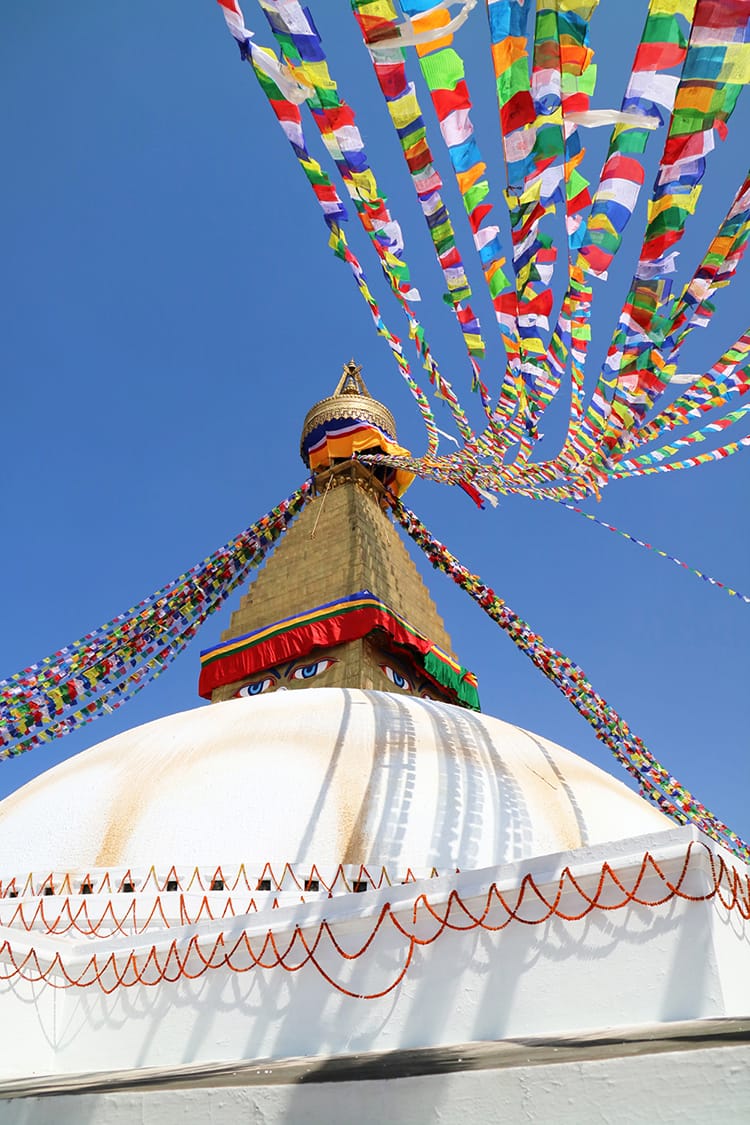 Day 6 – Travel to Kathmandu
---
It's best if you're able to wake up early and leave the monastery right after breakfast. The ride to Kathmandu will be a little long, and you'll want some time to explore the capital city in the afternoon. Kathmandu has a ton to offer, but I'd recommend a day trip to Pashupathinath Temple where open air cremations are performed. It's extremely spiritual and gives you some insight into Hinduism. If you're able, hire one of the local guides at the temple to explain the cremation process. There are a lot of traditions and rituals that go along with it, and it's hard to understand what's happening without an explanation. In the evening, they'll perform Aarti at the temple which is a ritual using candles. I have yet to see it, but I've been told it's really beautiful.
How to get there: If you've hired a private driver, they'll take you straight from Namo Buddha to Kathmandu. If not, you'll need to take a local bus which you can pick up at the main road at the bottom of the hill from Namo Buddha.
My Experience at Pashupatinath
Budget Hostel in Kathmandu: Milarepa Hostel ($6 USD per person)
Comfort Hotel in Kathmandu: Thorong Peak Guest House ($26 USD per couple) * My favorite hotel in Thamel
Luxury Hotel in Kathmandu: Park Village Resort ($110 USD and up per couple)
Remember: Bring a dust mask. Kathmandu is notorious for being dusty. This will help you to breathe easier while traveling around. It also comes in handy at Pashupatinath since there is some smoke from the cremations. There's a 1000 rupee ($10 USD) entry fee to Pashupatinath Temple.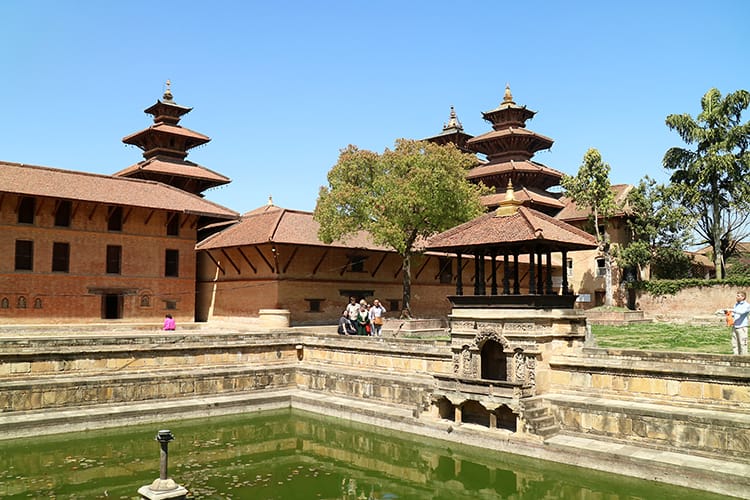 Day 7 – Travel to Patan
---
You can choose to stay in Kathmandu another night if you like, but it's also super easy to get to the airport from Patan. Patan is another small city in the Kathmandu Valley. It's prettier than Kathmandu, and the Durbar Square in Patan is nicer than the Durbar Square in Kathmandu. Patan is a little quieter and has incredible architecture. I personally like it because there's less traffic. Here, you can get a henna tattoo, explore temples, and eat as much Nepali food as you can before your flight out!
How to get there: Going from Kathmandu to Patan is super easy. If there's no traffic you can get there in 15-20 minutes. I usually just take a taxi, but don't pay more than 500 rupees ($5 USD). If you're lucky you can get a taxi for 300 rupees.
Budget Hotel in Patan: Looniva Guest House ($13 USD per couple)
Comfort Hotel in Patan: Shakya House ($50 USD per couple) *My favorite hotel in Patan
Luxury Hotel in Patan: Boutique Heritage Home ($80 USD per couple)
Remember: Bring a dust mask as Patan is a little dusty. There's a 1000 rupee ($10 USD) entry fee for Patan Durbar Square.
---
You might also like…